Last updated on May 31st, 2022 at 12:27 am
This post is updated based on new information.
The latest of My Hero Academia, 353, is out now. Therefore, My Hero Academia chapter 354 spoilers too will be here to tell us more. The previous chapter focused on the epic fight between Dabi and Shoto.
But we did get some information about the other battles that are happening simultaneously. Therefore, to sum it up, let's look at what we already know so far.
The previous chapter concluded Dabi and Shoto's fight. As we predicted, Shoto defeated the mighty blue flames. Additionally, we also got a confirmation that Dabi is alive. Perhaps Shoto would end the cycle of hatred between his family in the near future.
Surprisingly, we got short glimpses of all the ongoing battles except for Midoriya. All the characters of Class-A and Heroes in action received the news of Shoto's victory, except for Midoriya. We didn't get any information about Midoriya and Uraraka & others' fight against Toga.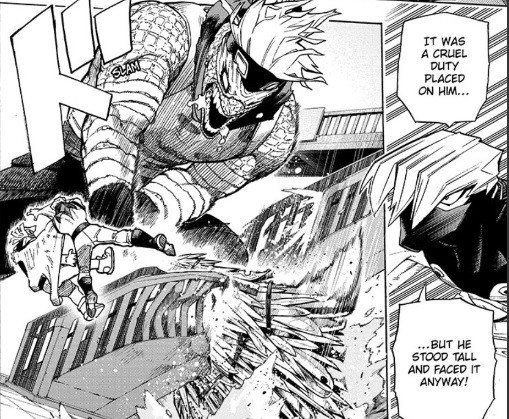 The previous chapter was filled with lots of dialogue bubbles and characters of the current arc. We see Kirishima finally arriving at the scene and helping out Pinky and others. Interestingly, at U.A Main Building, we see Tartarus Escapee, Kunieda challenging Aoyama in a personal fight.
Later, we see a frustrated Iguchi who gets emotional by Dabi's defeat. This also motivates him to fight even harder for the sake of Dabi and Shigaraki.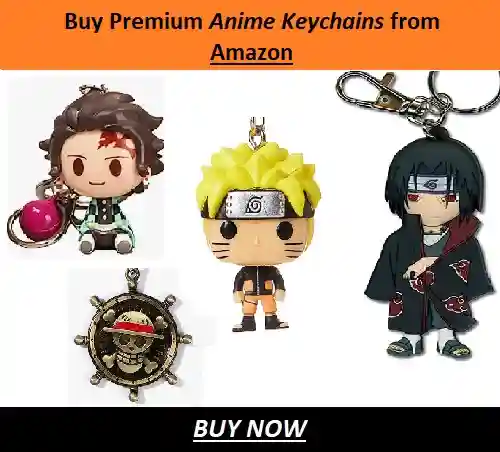 On the other hand, Endeavor is so close to giving in to All for One's mind games. Luckily, Hawks successfully pulls him back again. However, the chapter ends as All for One mocks Endeavor and how he is about to lose.
My Hero Academia Chapter 354 Spoilers
Finally the confirmed spoilers and raw scans of My Hero Academia Chapter 354 are out. Below we have attached the full spoilers and raw scans.
Given the cliffhanger of the previous chapter, we might see more of Endeavor and All for One's fight. Meaning that the next chapter is likely to focus on Gunga Mountain Villa.
Now that we have a confirmation regarding Dabi's state, it is safe to say that Shoto is indeed determined to bring his family back. He could have ended Dabi, but he didn't. Perhaps we will see how Shoto reconciles with his brother in the upcoming chapters.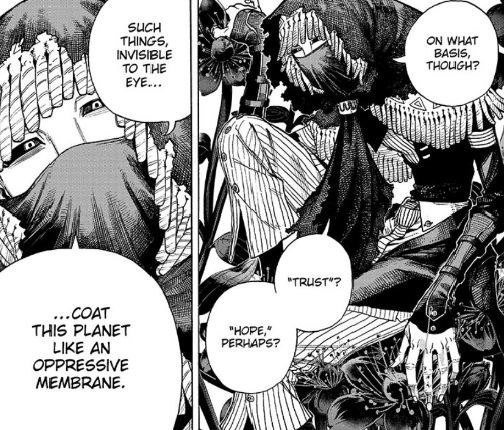 Another thing to notice is that Midoriya didn't make an appearance in the last few chapters. So considering the current chapter's cliffhanger on the Gunga Mountain, we might see Midoriya make an entrance soon.
Additionally, all the scenarios confirmed that many of the characters are about to show a power-up, especially Iguchi, Kirishima, Aoyama, and Endeavor. Therefore, we can sense a few more epic battles cooking up behind the scenes.
However, since the current gave us a glimpse of all the ongoing battles, it is tricky to predict which location would the next chapter focus on. We can only predict for the next chapter's spoilers to give us some hints and for the next chapter to confirm our predictions.
---
My Hero Academia Chapter 354 Release Date
Chapter 354 will be out on May 29th, 2022, as scheduled. Fortunately, this is a no-break week. Since the previous chapter built up the current arc's plot amazingly well, we shall hold on to our excitement and wait for the next chapter to tell us more.
---
Where to read My Hero Academia Chapter 354
My Hero Academia is officially available to read on Viz Media. We advise you to follow the manga there since the latest chapters are available to read free of cost.
We will be back with more articles containing spoilers, raw scans, and the latest information about various other manga and anime. Until then, stay tuned and feel free to read more articles from us below.
References-
Image Source: Viz Media
---
Do small things with great love. 
Follow us on Twitter for more updates.
Also Read-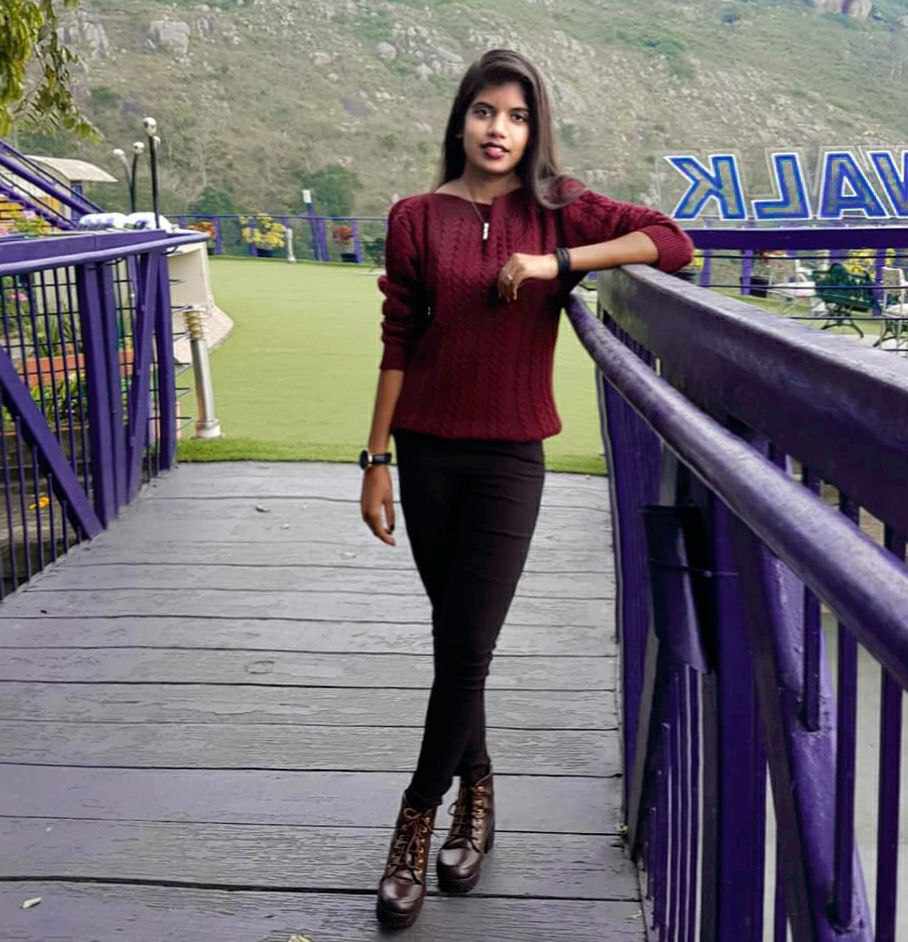 Starting off with love for medicine and plans for pursuing it, I found myself drawn to a mismatched career in Hospitality & Tourism. Little did I know that my passion and love for literature had always been by my side. Therefore, here I am now, sharing my words on multiple amazing platforms, one of which is Otakus Notes. What better way to put my abundance of love and knowledge of anime, manga, k-drama and webtoons, to use!