Last updated on June 5th, 2022 at 02:36 pm
This post is updated based on new information.
After an emotional summary of current events in the previous chapter, MHA's latest chapter unveiled the greatest mystery. Therefore, it also means that My Hero Academia Chapter 355 spoilers are on their way to give us some early hints. For now, we have the focus on the battle occurring on Gunga mountain. As we expected, the chapter focuses on the ultimate fight between Endeavor and All for One. Hence, to sum it up, let's look at what we already know so far.
Following the previous chapter's cliffhanger, chapter 354 kept the focus on Gunga Mountain. It seems that All for One's Talk no Jutsu is as lethal as Naruto's since we see Endeavor being shaken up due to AFO's constant mind games.
While Endeavor is busy giving in to AFO's manipulation with *a surprised Pikachu face*, Hawks is the only one who is actually creating a battle strategy while also continuously trying to calm Endeavor.
Hawks realizes that the only way to dominate the battle is to get AFO off of his life support. Gathering from their previous fight, it is evident that he must have incorporated his life support into his mask.
Throughout this fight, Hawks showed an incredible presence of mind and strong will. As a result, AFO's phycological tactics didn't work on him.
Endeavor and AFO exchange multiple powerful attacks back to back. However, AFO is currently dominating the battle using multiple quirks of his.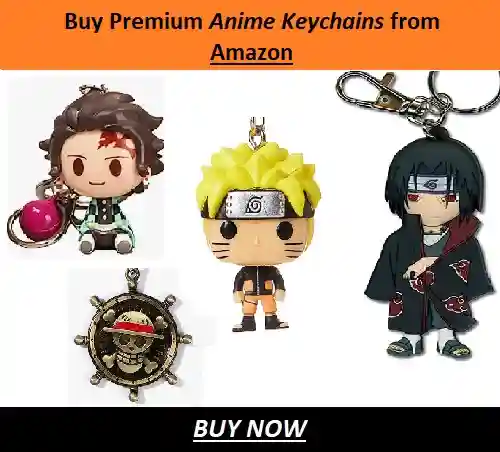 A refreshing addition to this fight comes when Jiro and Tokoyami suddenly appear on the scene. Tokoyami flew using Dark Shadow while also carrying Jiro on his back. Jiro lands a powerful Heartbeat Wall, temporarily breaking AFO's flow in the battle.
AFO then tries to shake up these two students with his mind games; however, it doesn't work for them. Jiro shuts down AFO's bickering by saying that he should save it until he actually manages to defeat them, and there we hit the chapter's end.
My Hero Academia Chapter 355 Spoilers
Finally, the spoilers and the raw scans of My Hero Academia Chapter 355 are out. Below we have attached the full detailed spoilers of My Hero Academia. You can read it directly. And after that, we have attached some panels of the next chapter. So, without wasting any time, let's go through.
Predictions:
Now that we got a clear indication that Hawks is indeed handicapped permanently after his fight with Dabi, it is even more remarkable that AFO couldn't shake up his composure.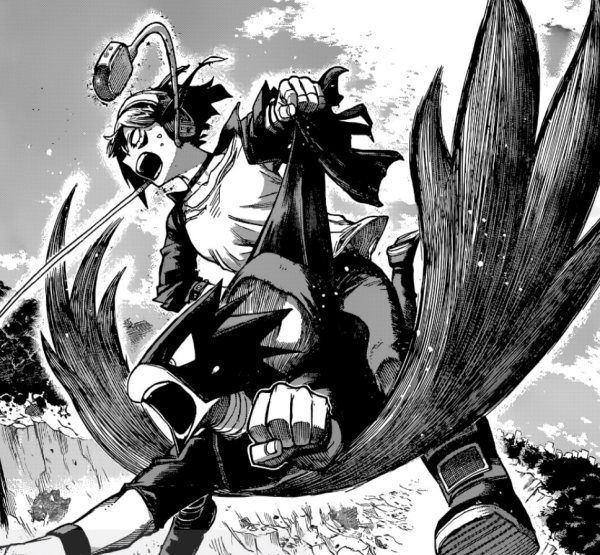 This also serves as a hint that All Might's injury could also be from AFO, and similarly, AFO's weak state could be from All might. Meaning that these two indeed had an epic, life-threatening fight in the past.
The addition of Tokoyami and Jiro in this battle is surely going to be vital. Perhaps these two "jobbers" will be the key to defeating AFO's higher-than-the-sky ego.
This pairing of students is new in the manga since we never saw Jiro and Tokoyami fight together in a battle, and we also got a spec of comedic relief, thanks to these two.
We can only hope that Jiro doesn't get severely injured and sidelined just like all the other female characters of this series. This would then be an important norm-breaker battle. However, we will only find this out in the upcoming chapters.
Moreover, the next chapter is likely to continue focusing on Gunga Mountain with a small glimpse of other battles. Since this fight is about to reach its climax, we shall wait for the next chapter to tell us more.
---
My Hero Academia Chapter 355 Release Date
Chapter 355 will be out on June 5th, 2022, as per the schedule. Fortunately, we don't have a break this week. Therefore, our wait for Endeavor, Hawks, Tokoyami & Kyoka vs. All for One will end soon enough.
---
Where to Read My Hero Academia Chapter 355
My Hero Academia is officially available to read on Viz Media. The latest chapters are available to read free of cost. Therefore, we advise you to follow the manga there so that you don't miss out on new releases.
We will be back with more articles containing spoilers, release dates, and the latest information on various other manga and anime. Until then, stay tuned and check out some more interesting articles from us below.
References-
Image Source: Viz Media
---
Do small things with great love. 
Follow us on Twitter for more updates.
Also Read-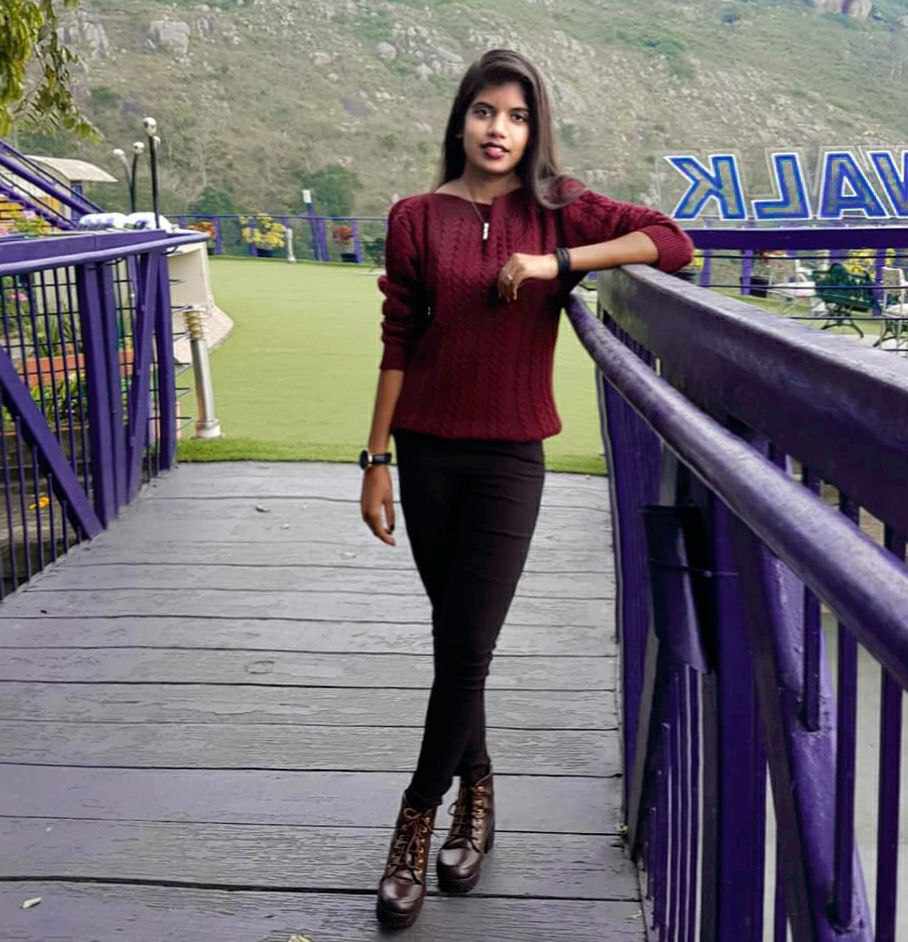 Starting off with love for medicine and plans for pursuing it, I found myself drawn to a mismatched career in Hospitality & Tourism. Little did I know that my passion and love for literature had always been by my side. Therefore, here I am now, sharing my words on multiple amazing platforms, one of which is Otakus Notes. What better way to put my abundance of love and knowledge of anime, manga, k-drama and webtoons, to use!