Last updated on August 22nd, 2022 at 01:33 am
This post is updated based on new information.
The latest chapter left us all in shock. The cliffhanger shows Bakugo to have lost his life. So, we expect My Hero Academia Chapter 363 spoilers to hurry and tell us more about the current scenario. However, before that, let's conclude what the latest chapter told us.
Surprisingly, the chapter picks up from the previous cliffhanger. The focus remains on the Floating Coffin and Tamaki's grand move. It turns out to be a Plasma Cannon created by carefully utilizing the various food combination.
As he prepares to fire the cannon, everything his friends did for him flashes at the back of his mind. He expresses his will to fulfill his responsibilities in this battle. Since Togata and Hado have been trying their best to allow Tamaki to prepare for this attack, he believes that he cannot fail and should break free of his mental blocks.
Following this, when he is ready to attack, Togata punches Shigaraki as well, to cause more damage. The plasma cannon travels a great distance after striking Shigaraki. However, to everyone's surprise, their combined attack didn't make any difference. Shigaraki remains standing and over-powering them.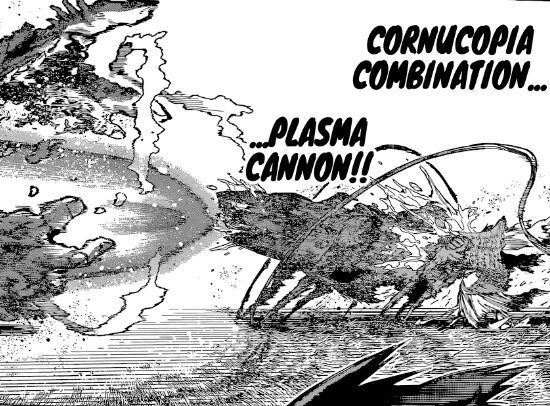 Shigaraki mocks them for being naive to think that something so "pathetic" would end him. He compares his strength to All Might's prime, and therefore, there's no chance of them winning against him.
The focus shifts too heavily to injured Bakugo and Jeanist, that are helplessly witnessing the fight from a distance. Bakugo picks himself up and prepares to jump in the battle despite his condition.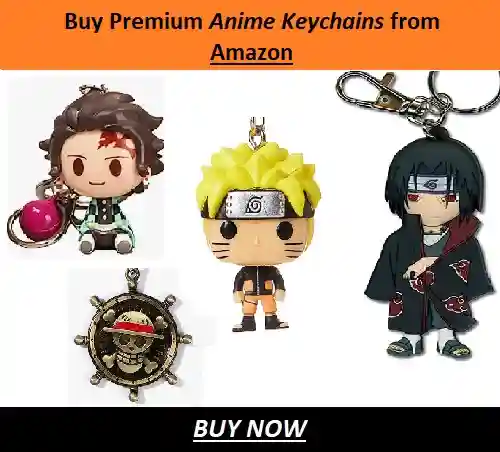 He completely focuses on the battle. Therefore, he immediately dodges Shigaraki's attack on him. Even Jeanist and Togata notice that Bakugo saw it coming and immediately dodged it.
Following this, Bakugo jumps into the battle. He uses the sweat beads that he has been storing in his gear. However, the side effect of his cluster gear is that the accumulation of too many sweat beads puts a strain on the glands of his palm. Eventually, the sweat beads forced their way out of different exits throughout his body.
Therefore, this causes explosion all over his body when he charges toward Shigaraki. Seeing how Bakugo doesn't care even if it would finish him off for good, Shigaraki admits that Bakugo pisses him off and makes him panic at the same time.
Amidst this scenario, Bakugo's memories flash in his mind. He recalls his childhood with Midoriya and how he wanted an autograph of All Might on his hero card.
Following this, the Big 3 and Bakugo attack Shigaraki together. However, Bakugo is sent flying due to explosions all over his body. As Shigaraki mocks them, everyone fighting there is shocked when they realize that Bakugo's heart has exploded. The chapter shows us a glimpse of Bakugo's parents at their house.
The last panel shows lifeless Bakugo on the ground as his All Might hero card falls out beside him. The chapter ends here with a major cliffhanger.
---
Must Read: Top 20 Strongest Characters in My Hero Academia of All Time (MHA 2022)
---
My Hero Academia Chapter 363 Spoilers
Finally, the spoilers and raw scans of My Hero Academia Chapter 363 are out. The title of the chapter is "The ones who defend and the ones who attack." It refers to both heroes and villains.
The chapter will begin with Monoma thinking back to Bakugou's fighting during joint training when he said he wanted a perfect win. He will not believe what he's seeing; he screams that it can't be true. Jeanist will come near Bakugou and confirm he has no pulse.
Mirio will remember when he said they would protect everyone until Deku gets there. TomurAFO will say that now he's dead for good. He will taunt Eraserhead saying he gave his student too much credit and stood in the backseat. That's why he's disappointed in him. TomurAFO will ask who wants to be Midoriya's new present, and we will see he's grabbed Miruko.
The scene will cut back to Kamino, and we will see Dabi's still alive and kicking. Burnin' will tell Shouto to run. Dabi has the phosphor fire X on his chest too.
Shouto will say he underestimated Touya thinking he had only raw strength. He has polished his quirk by himself for all these years, so he has a very polished control over his power. Dabi will shout "Skeptic!" and a voice starts coming from a device at that giant Noumu's back.
Skeptic will call Touya a daddy's boy and says he's too busy to respond, but if he's asking about Endeavor's location, he's fighting AFO on Gunga Mountain. We will see TomurAFO again, and he will say they shouldn't have given the villains time to prepare; they should've rushed as Deku wanted.
Skeptic is controlling a satellite and keeping track of everyone's location. He's apparently communicating directly to many of the villains too. While many other companies were leaving Japan, he was dedicating himself to spreading Redestro's words.
Skeptic has hacked the communication in the command room where All Might is at; that's why Mandalay wasn't able to hear from Deku. The last thing we see from him is that he has an inside map of all the escape routes beneath U.A, and he's started moving something.
We will see a glimpse of the shelters where the civilians are. The Todoroki family is watching as the Masegaki teacher tells her students to behave, but they are sure Five Pee Pee Man, Bakugou, and the rest will win. But AFO's spies are there too, holding their phones.
The last spread will take us back to Gunga. AFO will say he heard that in the last war, the villains were taken by surprise, but not this time. Now they are the ones attacking, and the heroes have to defend themselves. They're one step closer to their dream. We see AFO's face.
---
Predictions:
Horikoshi threw us an unexpected twist using Bakugo. So far, the main cast of the manga has been surviving all odds. However, Bakugo, this time, might be gone for good. The last panel is too convincing to think otherwise.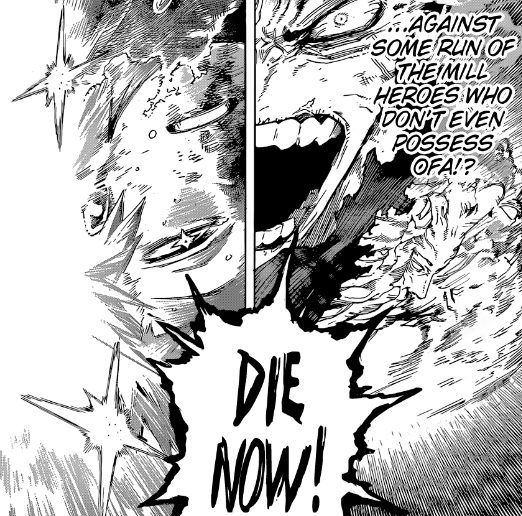 After all the hype of the grand moves of Tamaki and Bakugo, the story just took a tragic turn. None of the students could over-power Shigaraki even with his quirk erased by Aizawa and Monoma.
Therefore, Horikoshi might be building something unexpected to add to the story, mainly because there are a lot of things left to explain and justify. Firstly, the mystery behind Eri's bullet, Shigaraki maintaining an ounce of his original self, AFO's final move, the objects that approached Midoriya on his way, and all the other ongoing fights. The next chapter will likely focus on the floating coffin, so we might not get the answers too soon.
As for Bakugo, it is really hard to come up with theories about how he can survive this. His heart itself exploded, so even if Jeanist gathers it up together using his quirk, it is a long shot.
Another possibility is that a healing quirk user would suddenly enter the battle and save him. Lastly, it could be Midoriya who unlocks another quirk that turns out to be a healing/recovering one.
Nevertheless, we can only be sure when the upcoming chapters are out.
---
My Hero Academia Chapter 363 Release Date
Since Shounen Jump is on break next week, chapter 363 will be out on August 21st, 2022. We will have to wait for longer than usual as per Viz and Shueisha. However, the current arc has a lot going on, and it is worth waiting for since we are about to witness some big plot twists.
---
Where to read My Hero Academia Chapter 363
My Hero Academia is simply one of the most popular current-gen manga. It is published inShounen Jump's weekly issue. The official publishing platforms such as Viz and Shueisha offer MHA to read. The latest chapters are available to read free of cost. Both the sites have the schedule calendar and countdown for the ongoing manga, including MHA. So, if you want to stay up to date with the latest chapter of MHA, it's best to follow it on these platforms.
You can create your account and add the manga to your reading list. Additionally, both the sites have their app, so you can download them for more convenience and get notified every time a new chapter is out.
We shall see you again when we upload My Hero Academia Chapter 363 spoilers and raw scans. Until then, stay tuned and check out some more articles below.
---
Do small things with great love. 
Follow us on Twitter for more updates.
Also Read-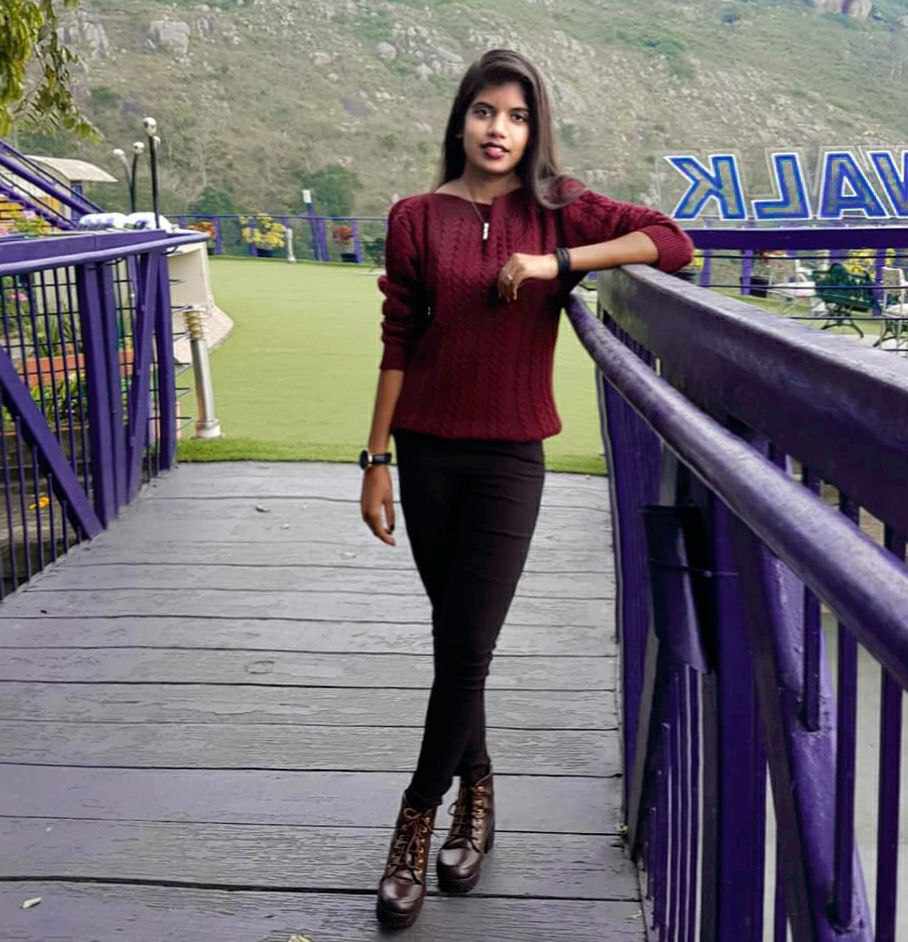 Starting off with love for medicine and plans for pursuing it, I found myself drawn to a mismatched career in Hospitality & Tourism. Little did I know that my passion and love for literature had always been by my side. Therefore, here I am now, sharing my words on multiple amazing platforms, one of which is Otakus Notes. What better way to put my abundance of love and knowledge of anime, manga, k-drama and webtoons, to use!