Last updated on October 12th, 2022 at 12:50 pm
Another unexpected mystery was just unveiled, and it blew the minds of every fan in One Piece. No one would have ever thought that Dr. Vegapunk would be a beautiful girl who looks like Nami. The great scientist Dr. Vegapunk, first introduced in One Piece Chapter 433 by Coby, is actually a gorgeous girl. Dr. Vegapunk knows everything about the Devil Fruits, and her inventions are said to be 500 years futuristic. So how will her first meet-up with the Straw Hat Pirates proceed? Let's discuss everything in our article of One Piece Chapter 1062 Raw Scans and Spoilers.
The last chapter begins with the entrance of a massive mechanical shark that tried to eat the Straw Hat's ships. Franky somehow managed to save everyone, but this massive attack led Luffy, Chopper, and Bonney to separate from the crew. As they all are devil fruit users, Jinbei decided to save them.
So, now the separated squad are Luffy, Chopper, Jinbei, and Bonney. On the other hand, the rest of the crew tried hard to save themselves from the giant metallic Shark.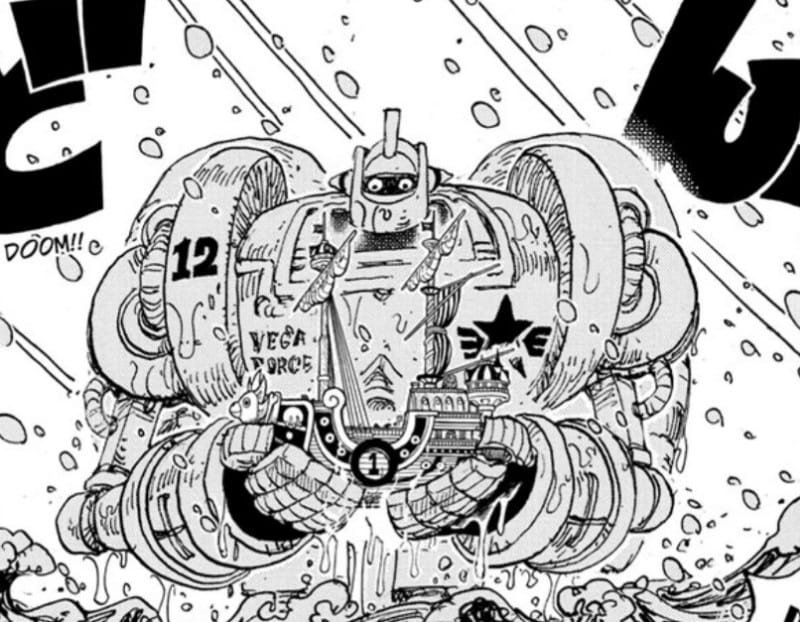 Suddenly a colossal robot, even larger than the Shark, appeared and took down the Shark. Everyone was happy, and Franky and Usopp were surprised to see this giant robot. From the robot, a beautiful girl appeared and claimed herself as Dr. Vegapunk.
On the other side, Bonney told Luffy and others that she came here to do some business with Dr. Vegapunk but that mechanical Shark destroyed her ship. Moreover, she informed them that this is not an ordinary island; it's the Egg Head, the Island that is said to be 500 years in the future. Dr. Vegapunk's research lab is here, and it's a government island.
Meanwhile, on the nearby Island of the naval base G-14, Tashigi and other Naval commanders were discussing Koby and how to rescue him. So, what will happen in the next chapter?
---
Must Read: Luffy vs. Shanks: Is Gear 5 Luffy stronger than Shanks in One Piece? (2022)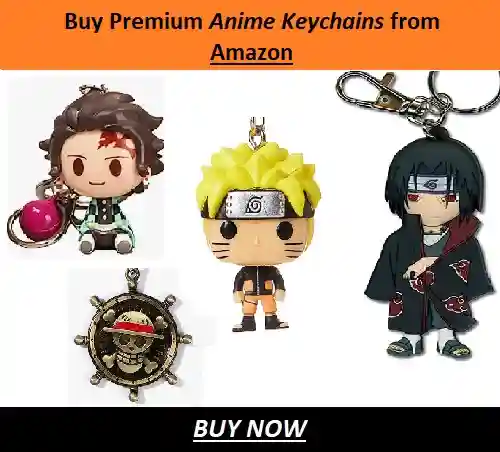 ---
One Piece Chapter 1062 Spoilers
Finally, the raw scans and spoilers of One Piece Chapter 1062 are out. 
The next chapter will reveal some new

mysteries.
One Piece Chapter 1062 will release

under the title "Adventure in the Land of Science."
On the cover page, we will witness Chocolat

Town is covered in ice. Chocolat Town, or 

Cacao Island, 

was run by Charlotte Lola. But currently, it doesn't have any ministers. 
Bonney will reveal that Kuma is her father. And Vegamuk made him into a weapon.
There are six different Vegapunk because of how occupied he is with research.
CP0 agents are coming to obliterate Vegapunk. They have Seraphim Kuma with them. Vegapunk worked all his life for WG only to get backstabbed. 
More Spoilers:
Lucci, Kaku and Stussy will be sent to eliminate Vegapunk.
Seraph Kuma has no Devil Fruit power, which means Seraphs cannot copy Kuma's Devil Fruit abilities.
The other Vegapunks have their own free will and traits. And VegaPunk 02 is evil, who met the Straw Hats.
CP0 is after VegaPunk because the World Government and higher up there think he knows too much.
Cp0 and Seraph will be hiding in Egg Head Island. 
Here's a glimpse of One Piece Chapter 1062 spoilers. Below we have attached the raw scans of One Piece Chapter 1062.
---
One Piece Chapter 1062 Raw Scans
---
Predictions:
The One Piece series has become more interesting with the release of every new chapter after the Wano arc. Now everyone has realized why Oda sensei took a month's break before the beginning of the final arc.
He was preparing for the revealing of all these mysteries. As of now, we were predicting that the next Island was some Winter Island or Elbaf island, but it was Egghead, the future Island.
Now the Straw Hats have met Dr. Vegapunk, so there is a high possibility that we will witness their reactions in the next chapter. Everyone is predicting that it's time for Franky to grow stronger, but here in our opinion, the arc will focus more on Sanji.
We know that there are some modifications happened to Sanji's body, making him nearly invincible. So maybe Vegapunk will realize this and unveil the truth behind it. As usual, Sanji will definitely fall in love with her and let her examine him, so according to us, this Egg Head Island will be beneficial for both Sanji and Franky.
But right now, the next chapter will predominantly focus on Dr. Vegapunk and regarding her age. Every time the series portrayed her as an old mad scientist, but now the truth is revealed.
In addition, on the other side, Luffy, Bonney, Jinbei, and Chopper will continue their own journey on the Island to reach their crew. Like the rest of the crew, they will face new challenges, and this time it will be advanced mechanical robots.
According to Helmoppo, Vegapunk also has Seraphims on the Island, so maybe Luffy and others will fight Seraphims during their journey.
The next chapter is going to be an exciting one. Furthermore, many fans have predicted that Helmoppo will arrive on the Island and meet Luffy. They will reveal the information about Koby's abduction by the Blackbeard Pirates. So, let's see what will happen in the next chapter.
---
Must Read: Top 100 Coolest One Piece Names (Male & Female 2022)
---
One Piece Chapter 1062 Release Date
One Piece Chapter 1062 will release this Sunday, i.e., on October 9, 2022. We will update this post once we get more information regarding the next chapter. Finally we get to witness the real identity of Vegapunk and Bonney. 
---
Where to Read One Piece Chapter 1062
Fans can read One Piece Chapter 1061 officially on Viz Media and Mangaplus Shueisha. To read Chapter 1062, fans have to wait for four days as it will release on October 9, 2022.
Here, we highly recommend you follow only the official sources and support them. We will update this post once we get the raw scans and spoilers of the next chapter. Till then, stay tuned with us and read the articles below.
---
Do small things with great love.
Follows us on Twitter for more updates.
Also Read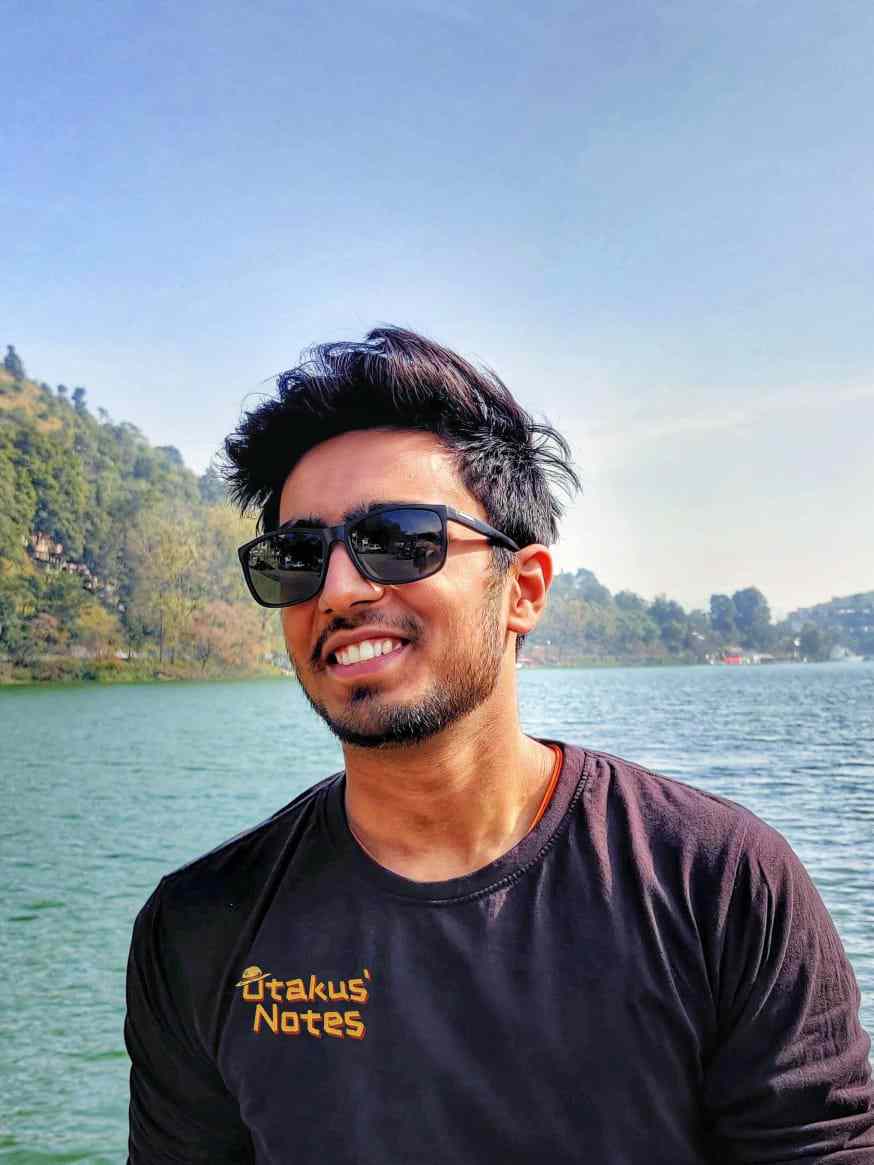 Engineering edified me dreams' propelling. And being an Otaku, a superlative dream of mine engulfs experiencing anime to its deepest quintessence and inditing my perspective towards it. Ultimately, anime blogging carved a path towards my desire and made me stand up to you.