This post is updated based on new information. 
All One Piece fans are well aware that the manga is going on a month hiatus from June 27 to July 25, 2022, because Oda sensei is preparing for the Final Arc that will blow everyone's mind. In addition, he will also be busy with upcoming projects such as the live-action series and One Piece Film Red.
Therefore, to eliminate fans' boredom, the official One Piece has come up with the "Road To Laugh Tale" project. Along with many other new announcements regarding Film Red and Live Action, "Road To Laugh Tale" gained most of the attention. Since One Piece is on break for four weeks from Shonen Jump Issue #30 to Issue #33, Oda sensei and his team decided to surface something very intriguing to the fans so that they can indulge in this painful hiatus. So, what exactly is One Piece Road to Laugh Tale, and why is it important. Let's deep dive into it.
What is One Piece Road to Laugh Tale?
One Piece Road to Laugh Tale is a project that composes a set of booklet series which will exhibit Eiichiro Oda's previously unseen character designs, initial sketches, and storyboards that did not make it into the final work. It is scheduled to be published with the same name across Weekly Shonen Jump Issue #30, #31, #32, and #33 between June 27, 2022, to July 25, 2022. The booklet is divided into four volumes.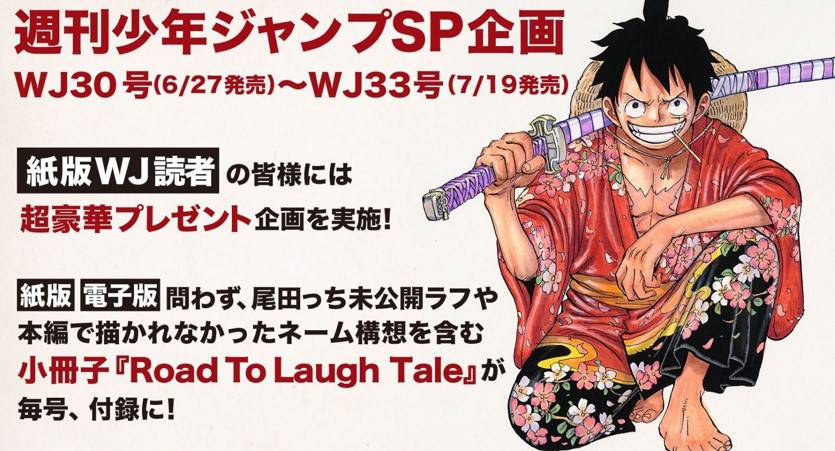 Volume 1: Published with Shonen Jump Issue 30.
Volume 2: Published with Shonen Jump Issue 31.
Volume 3: Published with Shonen Jump Issue 32.
Volume 4: Published with Shonen Jump Issue 33.
In a nutshell, each Volume of Road to Laugh Tale will be released weekly during the month-long hiatus between One Piece Chapter 1053 and Chapter 1054. It is a similar project, "One Piece Grand Countdown," that we enjoyed 12 years ago, during a month-long hiatus of One Piece in 2010.
Finally, fans will get something solid to deep dive to escape during the time of the break. Interestingly, packed with all uncut designs of many characters and mysterious plotlines, Road to Laugh Tale is worth reading.
---
Must Read: One Piece Chapter 1054 Spoilers: All Unsolved Mysteries & Future
---
What One Piece Road to Laugh Tale Volume 1 Comprises?
Recently some raw panels of Road to Laugh Tale have surfaced on Twitter. It is really the jaw locking to go through these scans where we witnessed the rough storyboard of Garp and Roger vs Rocks Pirates, Whitebeard thinking about Shiki, Sengoku lighting on Rocks Pirates, and many others.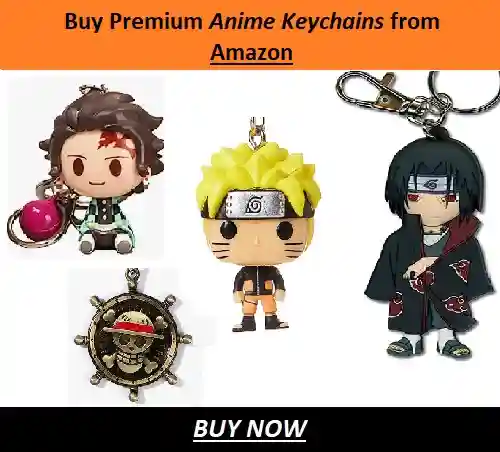 Not only this, the remaining two panels comprise Oda sensei's rough drawing of Straw Hat Pirates in Wano dress. It displays that each Volume covers both initial sketches and storyboards.
Presently these sets are in Japanese; we will get the official translated one with Issue 30.
#ONEPIECE
Road To Laugh Tale pic.twitter.com/VRWi9nV5MC

— OROJAPAN (@Orojapan1) June 22, 2022
In a similar way, fans can estimate the set of other booklets that will release with the coming Shonen Jump Issues. There is a high probability that we get to know some mysteries that weren't covered in the original series due to the plotline.
In a recent interview, Oda sensei unveiled that the Wano Arc is on its end, and after that, the Final Arc, surpassing everyone's expectations, will commence.
Finally, the English translation of Road to Laugh Tale Volume 1 surfaced. You can read it by advancing the following Reddit attachment. We will insert the booklet once the official Shueisha releases it.
Now we need to be patient until we get the first Volume's official translation to understand the story better. Following that, we will come up with another update post comprising many fans' reactions and discussions on Road to Laugh Tale Volume 1. Till then, stay tuned with us and read the articles below.
---
Do small things with great love.
Follows us on Twitter for more updates.
Also Read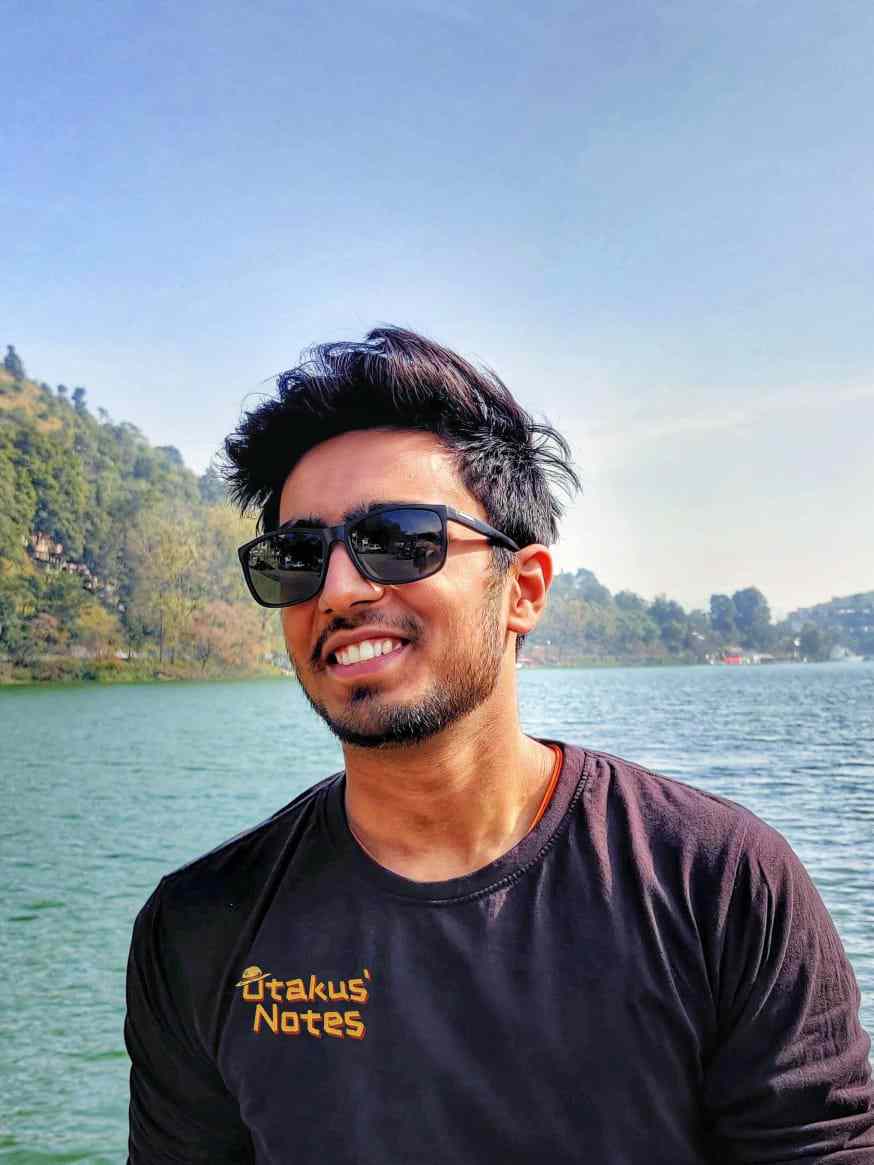 Engineering edified me dreams' propelling. And being an Otaku, a superlative dream of mine engulfs experiencing anime to its deepest quintessence and inditing my perspective towards it. Ultimately, anime blogging carved a path towards my desire and made me stand up to you.