Last updated on May 14th, 2022 at 10:39 pm
After another long wait, One Punch Man Chapter 164 is finally here to relieve some of our excitement, with a stunning cover yet again. This chapter continues to narrate the ongoing fight between Garou and Saitama.
We also get to see Garou's rapid Monsterification that still hasn't reached its limits. Before we discuss more of Chapter 164, let's conclude what we already know so far.
In the previous chapter, we see Garou realizing that his emotions are speeding up his Monsterification process. As a result, by the end of the chapter, he developed giant dragon-like wings and gained more physical strength.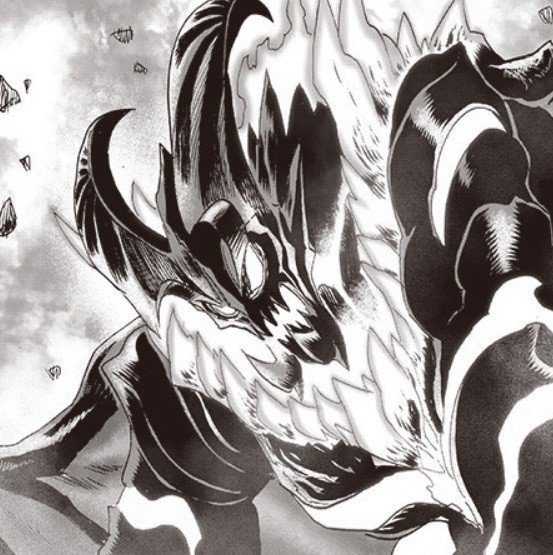 Initially, the chapter began with quite a lot of dialogues exchange between Garou and Saitama. Saitama being himself, expressed his confusion regarding Garou's true intentions.
The point here is that the more Saitama questions him, the more he denies the fact that he indirectly ended up saving people. However, Garou's primary goal remains absolute so far.
Later on, when he attacked Saitama using God Slayer- Ascending Attack, it was still harmless to Saitama. However, it sent him flying into a building that further crashed into two more. As a result, the civilians trapped in the underground shelter could open the gate and rescue themselves. Saitama points out to Garou that he ended up helping civilians yet again.
As their fight continues, it ends up shifting to the erupting volcano. The citizens see a bright, sparkling light resulting from Garou and Saitama's godly speed fight.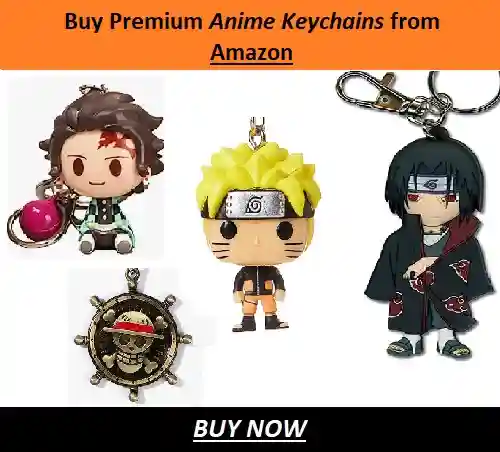 As they crash into the volcano on the other side of it, where there are no civilians, it spreads a sigh of relief amongst people present at the scene. This was because now the flow of lava was directed away from the city, making everyone safe. As readers, we noticed that Garou again helped save people indirectly.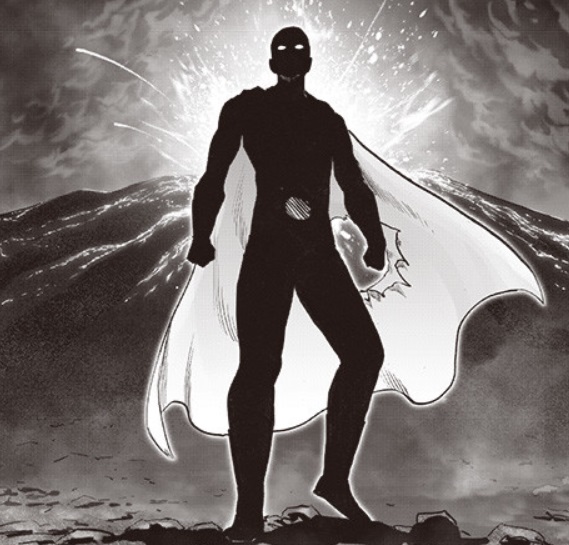 This was when Garou morphed into a dragon-like creature with majestic and intimidating wings. He strikes Saitama into the mountain, and as always, he remains unharmed. It shocked Garou, making him acknowledge Saitama's power and admit that he is stronger than even a mountain.
The chapter ended on a nostalgic note since Saitama remembers King due to the similarities between Garou and him – Perfect results without even trying.
One Punch Man Chapter 164 Spoilers-
One Punch Man Chapter 164 spoilers haven't been confirmed yet. We will update this article as soon as they surface. Meanwhile, let's discuss some exciting fans' theories and future predictions.
One of the remarkable things to notice currently is how Murata never misses any plot details. To back it up, we have long realized that the volcanic eruptions in the recent chapters were triggered by Orochi's Gaia Canon.
Moving on, it is abundantly clear that Garou's Monsterification is only just beginning. His current form and powers are only the tip of the iceberg. Since Garou is rapidly evolving, his powers are drastically upgrading as well, although he is still harmless to Saitama. And because there isn't a speck of seriousness shown by Saitama during this fight.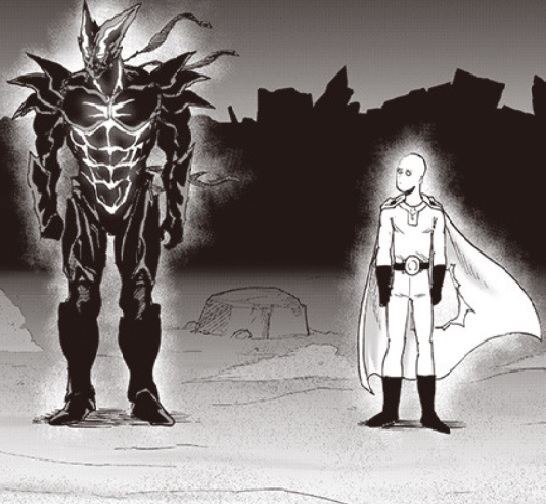 Despite choosing drastic methods to prove himself, Saitama understood that Garou isn't evil. He has already promised Tareo that he won't eliminate Garou. So we have some hint that this fight might not end up with Garou's death.
Instead, we can see some hints that Garou might actually realize the same fact and choose to back down from his obsession by the end of this ongoing fight. Since the following few chapters are likely to focus on Garou and Saitama's fight, it would be interesting to witness how far Garou's Monsterfication would go.
Currently, it is safe to conclude that he hasn't reached Boros's level of power. We might see him reaching Boros's level, which might make Saitama take this fight seriously. Back in 2018, Murata also commented that the fight between Garou and Saitama would be more interesting and epic as compared to Saitama's fight with Boros.
In the end, it is perfectly safe to expect that Garou might unleash his most powerful attack with everything he's got and hopefully land a scratch on Saitama, at the very least. That alone would be shocking and a never-happened-before scenario in the manga.
---
One Punch Man Chapter 164 Release date-
Chapter 164 of One Punch Man is estimated to release on May 12, 2022. Therefore, there are still two weeks that we shall wait. With Garou's rapid Monsterification, his fight against Saitama is as climactic as ever. We shall hold on to our excitement and patiently wait for the next chapter to release.
---
Where to read One Punch Man Chapter 164-
One Punch Man is officially available to read on Viz Media. Since there is usually a lot of gap between the release of chapters, we recommend you to either subscribe or log in and add the manga to the favorites section so that you do not miss the latest chapters of One Punch Man.
We hope you made it to the end of our article. We will be back with more such articles covering spoilers and discussions on various other manga. Until then, stay tuned and happy reading!
---
Do small things with great love.
Follow us on Twitter for more post updates.
Also Read,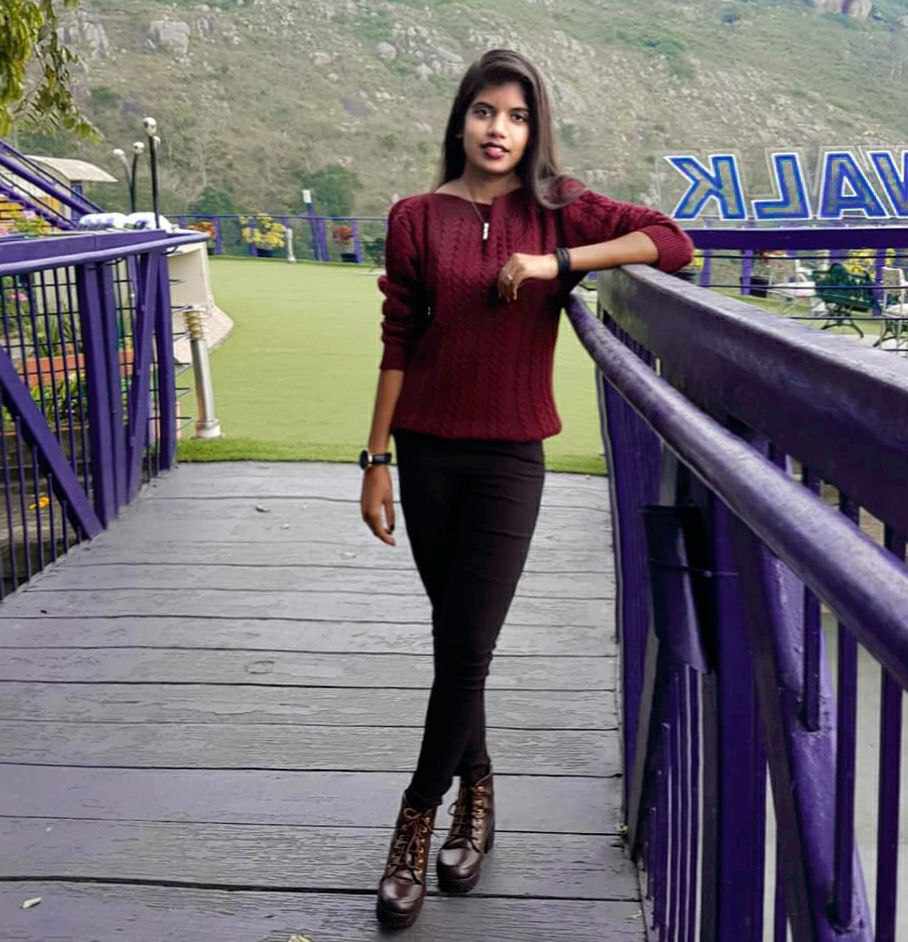 Starting off with love for medicine and plans for pursuing it, I found myself drawn to a mismatched career in Hospitality & Tourism. Little did I know that my passion and love for literature had always been by my side. Therefore, here I am now, sharing my words on multiple amazing platforms, one of which is Otakus Notes. What better way to put my abundance of love and knowledge of anime, manga, k-drama and webtoons, to use!