Last updated on November 4th, 2022 at 11:27 pm
One Punch Man has finally entered its new arc. The latest chapter has some shocking revelations for us. Murata and ONE added a new character who witnessed Saitama in, well, some of his glory; because the man is simply limitlessly strong- Black Sperm. Therefore, it would be monsters who'd find out about it before even the heroes do. On the other side, King has some interesting neighbors approaching him. Perhaps there are new challenges King will face soon. So, before we discuss, One Punch Man Chapter 172 spoilers, let's sum up the latest chapter for more clues about what's coming next.
The chapter begins with a humorous scene where three heroes are ringing their new neighbor. They are upset that their new neighbor didn't greet them, as it is a social norm, especially in Japan. However, after ringing for a while, they shout at the door. And from a narrow slit of the open door emerges a slashed eye. They freak out when they realize they've been shouting at none other than King.
King being himself, ended up scaring them away by simply existing. He then wonders about Saitama's whereabouts. Therefore, the scenario shits to the ruins of Z-city. However, before we see Saitama, a helicopter has been chasing Pig God, rummaging through the debris and looking for remaining monsters. The Hero Association employee, along with a new A-rank hero, Air, are on a mission to retrieve Pig-God back to the med-lb.
But they are not the only ones at the scene. We see Black Sperm hiding from everyone underneath the debris. Amidst this, Pig-God has been trying to catch Evil Natural Water, who managed to survive all this time. Air interrupts his chase and challenges him to a duel. But before he makes his move, Pig-God ends up swallowing Evil Natural Water. Having been caught off guard, Air ends up knocking himself out with his boomerang.
Black Sperm runs away from the scene to remain hidden until he encounters Saitama and Genos. They have been looking for their building all this while. Black Sperm witnesses Saitama lifting his building like it's nothing. However, there's another revelation here. Turns out that he also witnessed Saitama punching God out of Garou.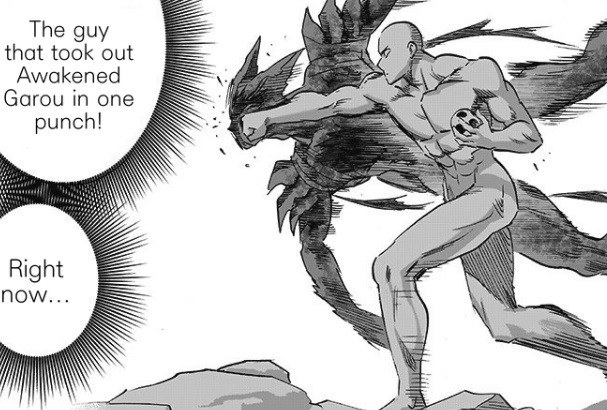 As for Saitama and Genos, a black dog with six eyes approaches them, aka Rover. Saitama finds him cute and even admires him. When Genos asks if they are taking him in, Saitama ends up agreeing. Black Sperm is surprised to see that he managed to survive. Therefore, this scenario gives him an idea of survival.
Since he noticed that Saitama wouldn't harm him, maybe he has a chance too. He plans to use Saitama to hide from being executed. And gathering all his courage, he approaches them; the chapter ends before we see their full reaction.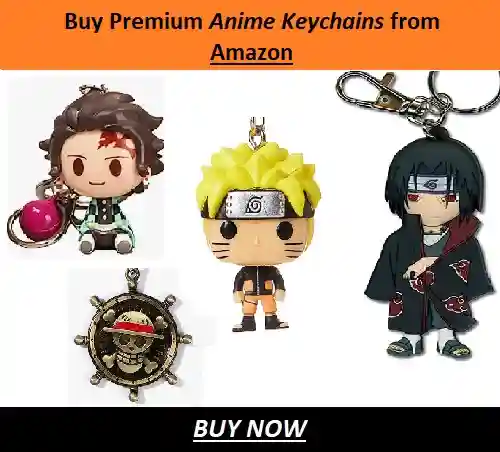 One Punch Man Chapter 172 Spoilers
So now that we have entered the new arc, plenty of new characters are on their way. For now, we already have a new A-Class hero, Air, and his primary weapon is a giant boomerang. Another big twist is that Black Sperm caught sight of the moment when Saitama punched Garou. Therefore, now we have one more character aware of his powers. That's quite a thing since Genos and King are the only ones who know of Saitama's incredible strength.
We also have monsters who managed to survive. Therefore, there are definitely more that will be revealed soon. Their survival will play quite a role in the story. At the same time, since Saitama is already unintentionally protecting one monster, more might try to use this to survive. And therefore, Saitama will again end up in jeopardy.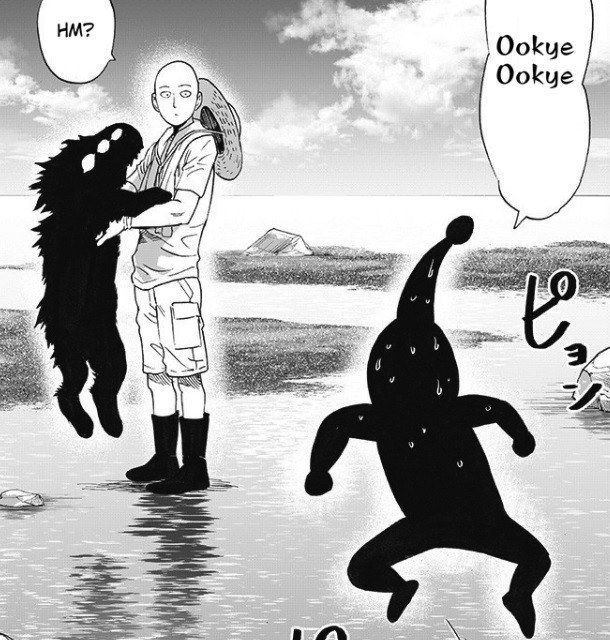 However, more importantly, we can sense that more people will know about his powers, especially the monsters. Black Sperm is likely to spread the word about it. As for Evil Natural Water, Pig-God just swallowed it. He claims that it's digested and gone, but that's too good to be true. Therefore, that will be a confirmation; we will have to wait and see.
Additionally, we got a confirmation that the mysterious entity lurking in the ruins of Z-city is indeed Rover. And is now about to become Saitama's pet.
Saitama might just break another norm by protecting a monster in his house even when Rover is exposed. However, we shall see if Rover, too, would have some character development because of Saitama. Then that would be something to witness, don't you think?
And lastly, fans are delighted that Murata and ONE are following the plot of the webcomic more precisely. We shall wait for the next chapter to see how this progresses.
---
One Punch Man Chapter 172 Release date
Chapter 172 will take longer than expected. The estimated date for Chapter 172 is between October 15th to 20th, 2022. Therefore, we have to wait for at least a month for the next chapter. But now that the new arc has begun and already revealed some shocking facts, the next chapter will be even more exciting.
---
Where to read One Punch Man Chapter 172
One Punch Man is officially available to read on Viz Media and Mangaplus Shueisha. in addition to that, the manga is also available on ONE's official site.
Viz and Shueisha being the official publisher of the manga, allow you to read the three latest chapters free of cost. They also keep track of the chapter schedule and maintain a countdown. Therefore, it is best to read the manga on these official sites. In case you are just starting to read the manga, many private sites also allow you to read the manga.
Now that we have covered everything you need to know about One Punch Man Chapter 172 spoilers, we shall conclude the article. Stay tuned to this article for when we update the spoilers. We will also cover the next chapter's spoilers once it's out. Until then, check out some more interesting articles below.
---
Do small things with great love.
Follow us on Twitter for more post updates.
Also Read,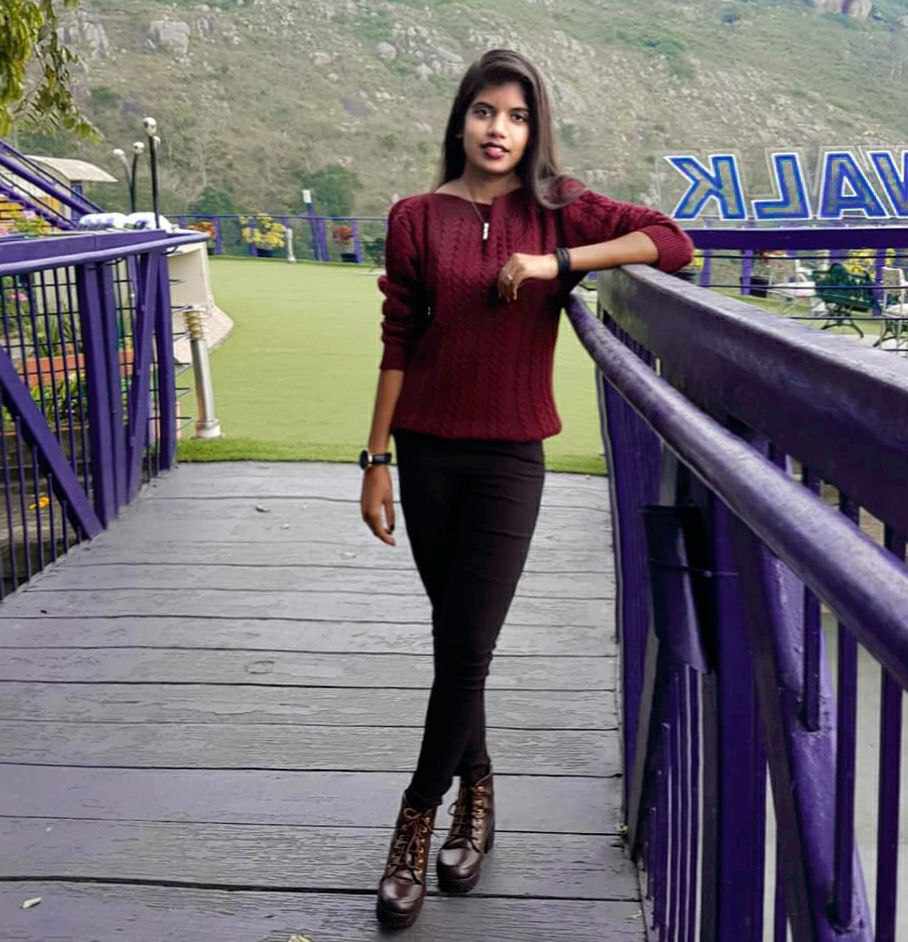 Starting off with love for medicine and plans for pursuing it, I found myself drawn to a mismatched career in Hospitality & Tourism. Little did I know that my passion and love for literature had always been by my side. Therefore, here I am now, sharing my words on multiple amazing platforms, one of which is Otakus Notes. What better way to put my abundance of love and knowledge of anime, manga, k-drama and webtoons, to use!