Poor to rich is not a new trope; we have seen many movies and series about it. And every film deals with a different story but conveys the same message.
Watching the main lead go from having nothing to everything with sheer determination and showing growth is definitely a satisfactory moment. Furthermore, these films give us the impression that anyone can achieve success gradually and pursue their dream of becoming wealthy.
But many of them are based on actual events, which serve as a sobering reminder of how fragile life is and that everything is possible with the necessary effort.
Top 10 'Poor to Rich' Movies on Netflix: Money-Making Magic
10. The Entitled
| | |
| --- | --- |
| IMDb Ratings | 4.6 |
| Theme | Comedy |
| Duration | 1 hour 30 minutes |
The Entitled is a 2022 movie directed by Theodore Boborol that hit the screen on July 29th. The film's plot focuses on a woman named Belinda. Her life changed for the better, as she wanted it to.
She is not close to her father, and she later discovers he is a hotel tycoon. Belinda has to face a situation where she has to mix herself into the new and worldly lifestyle she never used to. She gets help from an attractive lawyer.
---
9. Barry
| | |
| --- | --- |
| IMDb Ratings | 6 |
| Theme | Drama |
| Duration | 1 hour 44 minutes |
Barry is a Vikram Gandhi American film that was released on December 16th. The 2016 movie tries to showcase the life of the first black US president as a college student. Barak Obama was given the name Barry on the campus of Columbia University.
Barry has to fight his own battle of racist opinions towards him and deal with all the race, class, religion, and caste discrimination.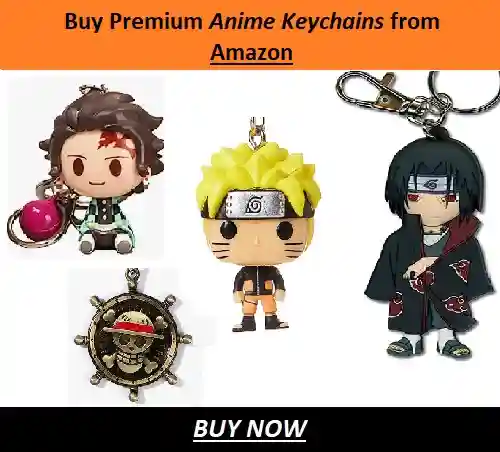 ---
8. Rising High
| | |
| --- | --- |
| IMDb Ratings | 6 |
| Theme | Comedy, Drama |
| Duration | 1 hour 34 minutes |
Rising High is a 2020 Cüneyt Kaya film released on April 17th in theaters. It is a German comedy-drama written by the same person who directed it.
The plot narrates the tale of three crooked young men ready to stoop as low as possible for wealth and stardom. They start with nothing and aim to achieve everything.
But when one of them used an unfair scheme, they started earning money to no end, as if they had hit the jackpot. However, greed takes over, and everything goes downhill.
---
7. Blue Miracle
https://in.pinterest.com/pin/145593000447522629/
| | |
| --- | --- |
| IMDb Ratings | 6.6 |
| Theme | Family |
| Duration | 1 hour 35 minutes |
Blue Miracle is a drama movie that was released on May 27th and directed by Julio Quintana. The 2021 film focuses on a couple who runs out of money and is incapable of providing for their orphanage children, their kids, and a guardian.
They strive to win the world's biggest fishing contest. To increase their chances of winning, they contact the veteran piscator.
---
6. Pelé
| | |
| --- | --- |
| IMDb Ratings | 7 |
| Theme | Historical Documentary |
| Duration | 1 hour 48 minutes |
Pelé is a 2021 movie directed by Ben Nichols and David Tryhorn that came out on February 23rd. The film takes on the life of the legendary soccer player Pelé.
The audience gets to see the life of Pelé from his childhood to his last match, including his interviews, footage of his games, and much more. It also includes people who were close to him and came into contact with him.
---
5. The White Tiger
| | |
| --- | --- |
| IMDb Ratings | 7.1 |
| Theme | Comey, Drama |
| Duration | 2 hours 5 minutes |
The White Tiger is a Ramin Bahrani 2021 film that hit theaters on January 6th. It is an Indian movie in the Hindi language and an adaptation of a novel of the same name written by Aravind Adiga. But the film is also available in English.
The comedy-drama movie follows the story of a young guy who loses his father and has to live in poverty. Later, he gets a job as a driver for an affluent family. To come out of that life, he becomes witty, uses his slyness, and ultimately begins his journey to become an entrepreneur.
---
4. Schumacher
| | |
| --- | --- |
| IMDb Ratings | 7.4 |
| Theme | Sports Documentary |
| Duration | 1 hour 52 minutes |
Schumacher is the 2021 film released on September 15th under the direction of Hanns-Bruno Kammertöns, Vanessa Nöcker, and Michael Wech. It is a German sports documentary movie that works as a mediator to narrate the life of Michael Schumacher, a seven-time Formula 1 champion.
It also includes conversations with his family, close friends, and coworkers, which gives us a better way to look into his life.
---
3. Limitless
| | |
| --- | --- |
| IMDb Ratings | 7.4 |
| Theme | Science-fiction, Thriller |
| Duration | 1 hour 45 minutes |
Limitless is a Neil Burger film that was released on April 29th. The 2011 American movie depicts the story of a pessimistic writer whose brain one day, out of the blue, starts working at its maximum capacity after consuming an odd pill.
His career in the stock market advances. But meanwhile, it also takes him on the wrong route, filled with hazards waiting for him.
---
2. Guru
| | |
| --- | --- |
| IMDb Ratings | 7.7 |
| Theme | Drama, Musical |
| Duration | 2 hour 46 minutes |
Guru is a Mani Ratnam film that came out on January 12th. It is a 2007 Indian movie released in Hindi. It is the story of a small villager named Gurukant Desai.
He leaves the village with his wife and heads to Bombay with nothing much except a big dream of running his own business. Gurukant, in later years, went on to become the unbeatable, largest, and most influential mogul India has ever witnessed in its history.
---
1. The Pursuit of Happyness
| | |
| --- | --- |
| IMDb Ratings | 8 |
| Theme | Drama |
| Duration | 1 hour 57 minutes |
The Pursuit of Happyness is a 2006 film directed by Gabriele Muccino and released on December 15th. The movie follows the story of a financially broke man, Chris.
His career blunders are getting on his wife's nerves. She has had enough and leaves him and their kid with him. The poor man has to look after his child but does not have enough to provide for him. However, Chris starts to experience a few changes in his career.
---
Conclusion
These movies are inspiring in many ways. They set an example to never feel helpless and to learn to stand on our own feet. Not doing anything is never a good option and doesn't solve any problems. No matter what life throws your way, you need to face it and fight it back.
Such movies also give satisfaction on another level by showing the characters conquering their barriers.
---
Do small things with great love.
Follow us on Twitter for more post updates.
Also Read
Just a person who invests her time mostly updating herself with the news surrounding the Korean, Thai, and Japanese entertainment industries or watching K-dramas, Thai, and Japanese dramas. Her interest in and knowledge of them encourages her to write about them. Writing is her peace in this chaotic world.