Last updated on January 4th, 2023 at 12:36 am
French cartoons are a great source of entertainment not only for kids but also for adults, as they impart valuable teachings. That is why today, we will be listing the Top 10 Most Popular French cartoons to watch in 2022.
These cartoons are definitely great for children as they are educational and fun to watch. But an adult can also watch them, to learn French. With these, one can have a taste of many French idioms and get references to their society.
Hence without further ado, go ahead and read our Top 10 Most Popular French cartoons to watch in 2022.
10) Titeuf-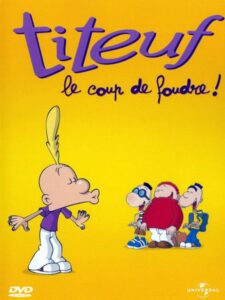 IMDb Rating – 5.8
This French animated series is one of the most popular French cartoons adapted from the comic by Zep. The broadcasters for the series were Canal J.
The story is about Titeuf, a 10-year-old boy who, despite being a troublemaker, is a fine child. He is in love with Nadia and is good friends with Manu.
Throughout the series, we see how Titeuf struggles with his school and, love life. He is just a boy who tries to grow up on his own terms but at the same time faces problems of reality.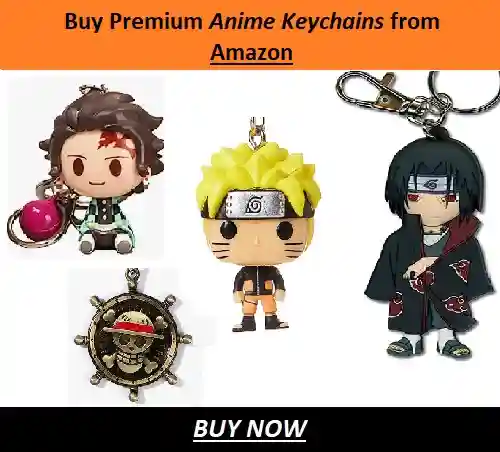 ---
Must Read – Top 10 Most Popular Anime in France 2022 
---
9) Trotro-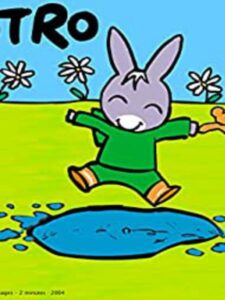 IMDb Rating – 6.4
Trotro is one of the most famous French animated television series specifically aimed at a younger audience. The show has 78 episodes, each episode spanning four minutes.
The story focuses on Trotro, a little donkey with many ideas. He's very clear about himself and it is his likeliness to humans that makes children relate to him.
This cartoon has two seasons that got released on 23rd April 2004 and 16th April 2005, respectively. Other than France, the show also aired in countries like Spain, the USA, Japan, India, etc.
---
8) Babar-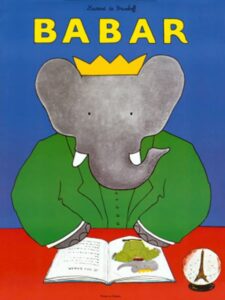 IMDb Rating – 6.5
Babar is one of the sweetest and most loved animated series of France. The story focuses on the adventures of the king of elephants and his family. These stories are very affectionate, educational, and morally enriching.
Babar is an elephant who reigns over Celesteville and Elephantland. He is married to Celeste and with her has four cute children. In this cartoon, we encounter how he interacts with his friends and family and how he goes on with his daily life.
---
7) Corneil et Bernie-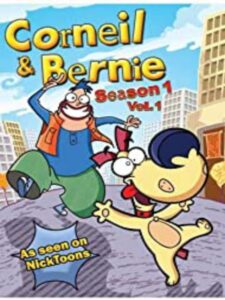 IMDb Rating – 6.7
Corneil et Bernie, aka, Watch My Chops, is a French cartoon that was released on 21st February 2003. The series has two seasons and 104 episodes, each running for 13 minutes.
It focuses on Corneil, the talking dog who is very intelligent, and Bernie, his dog sitter. Corneil is aware that life as a beloved pet is very comfortable, which is why he does everything in his power to keep his owners in the dark about his skills.
Things become problematic when Bernie comes to dog sit and discovers his secrets. At first, they bickered, but they soon formed a friendship.
---
6) Les zinzins de l'espace-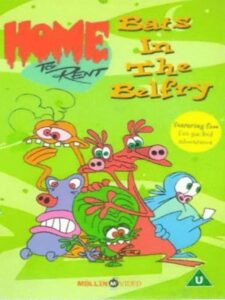 IMDb Rating – 6.8
Les zinzins de l'espace or Space Goofs is a French cartoon that started on 6th September 1997. The story focuses on five aliens from different planets who decide to go on a picnic in space.
But sadly, they crash into an asteroid and land on earth. As they are aware that if humans discover them, they can be experimented on, they choose to hide in the attic of an uninhabited house.
They have only two goals, to reach home as soon as possible and kick out any humans that try to settle in the house. In the second season, it has been revealed that the alien Stereo somehow managed to return to his planet while others continue to search for ways to return.
---
5) Le Petit Nicolas-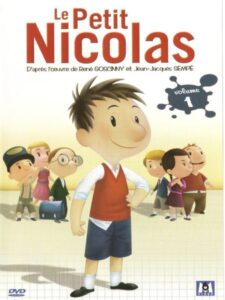 IMDb Rating – 7.1
This 3D French cartoon is based on the character of Nicholas from the children's book of the same name by René Goscinny and Jean-Jacques Sempé. The series was very famous amongst the younger viewers.
The cartoon has two seasons, and it started in September 2009. The story talks about a young boy called Nicholas, a sensitive and emotional child.
He loves his parents, values his friends, and also has a fairly strong sense of justice. He also often struggles with maths.
---
4) Les Malheurs de Sophie-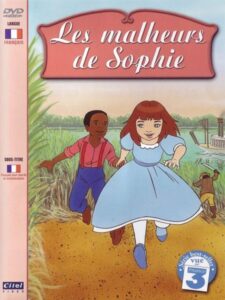 IMDb Rating – 7.9
This French cartoon started in 1998 and has 26 episodes. Barnard Deyriès is the director of this animated series.
This cartoon encompasses three stories Les Petites Filles Modèles, Les Vacances and Les Malheurs De Sophie. Here we see Sophie always getting in trouble when trying to act on her many ideas.
Due to some circumstances, she and her family had to sail across the Atlantic. We witness her various journeys and how her life unfolds.
---
3) Miraculous: Tales of Ladybug & Cat Noir-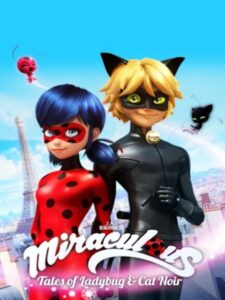 IMDb Rating – 7.9
This French cartoon is arguably one of the most famous animated series. The story focuses on those superheroes, Marinette and Adrien.
Both Marinette and Adrien use magical jewels called miraculous to turn into heroes called Ladybug and Cat Noir, respectively. It is their duty to save the city from any evil personas.
Hawk Moth is the most important antagonist in the series who wants to turn humans into supervillains. Marinette and Adrien work together to fight evil, but they are unaware of each other's secret identities.
---
2) Les Shadoks-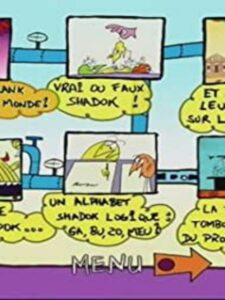 IMDb Rating – 8.0
This French cartoon was created by Jacques Rouxel in the year 1931. It became tremendously popular in France when it was first broadcasted in the year, 1968.
In this cartoon, we see Shadoks, who are birdlike creatures that live on an irregular-shaped planet. As the planet changes its shape, it causes earthquakes making the birds crave a new home.
They also have many caves called Gulp, that are used to prison undesirable birds.
---
Must Read – 15 Sad anime movies on Netflix that will make you cry (2022)
---
1) Il était une fois… l'homme-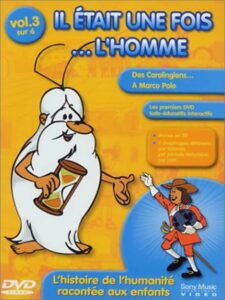 IMDb Rating – 8.1
This is arguably one of the most popular French cartoons, that was released in 1978. The series playfully educates children about world history.
The story showcases one family, and they appeared in almost all the episodes to deal with the problems of their time. The Maestro or the wise old man is one of the main protagonists of the series.
As the information shown in this cartoon were generally fact-based, many countries rerun this show every other year for educational purpose.
We hope we were able to recommend good French cartoons that will spark your interest in them. Stay tuned for more articles on various topics like anime, manga, webtoon, movies, and many more.
References-
Image Source – @IMDb, Prime Video
---
Do small things with great love.
Follow us on Twitter for more post updates.
Also Read: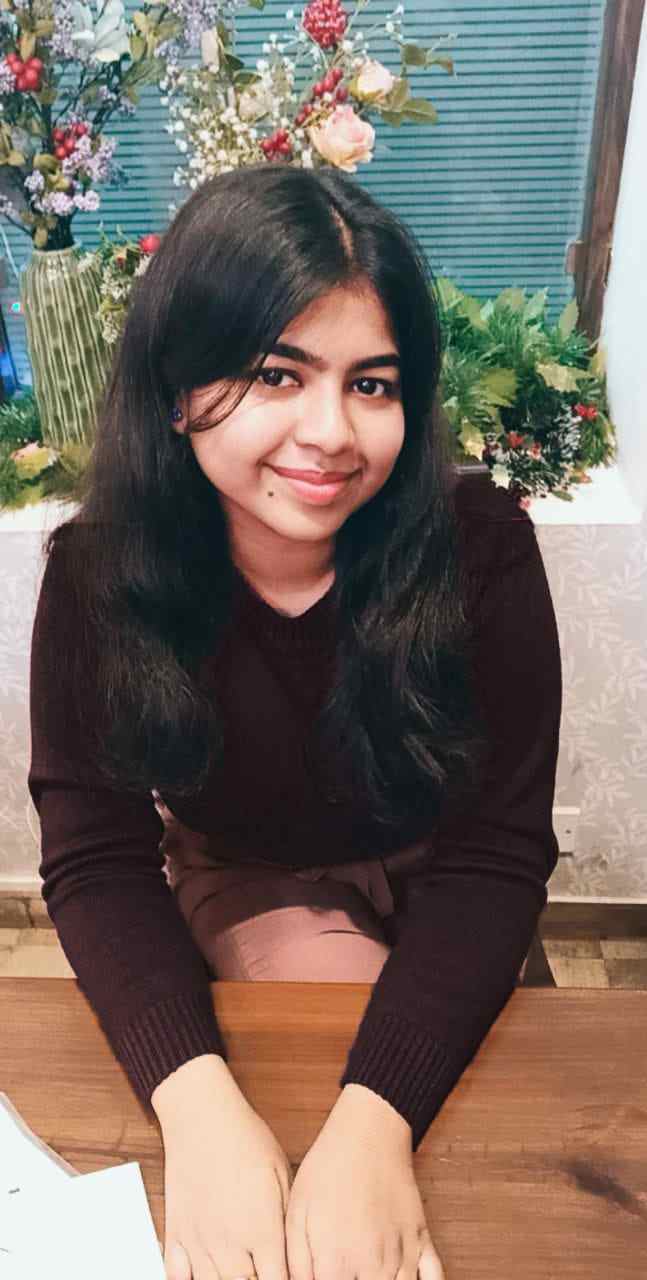 When I'm not writing for Otaku'sNotes, I can be found reading manga, watching anime, and shipping anime couples like there's no tomorrow. I also occasionally venture out whenever I need a reality check, but then soon, I find myself creeping back into my cozy abode. Nonetheless, I'm happy that I can write about my favorite topics and share my articles with enthusiastic readers.