Last updated on January 4th, 2023 at 12:36 am
Australian cartoons are criminally underrated and underappreciated. These cartoons shaped the lives of many children with their unique animations and amazing storylines. That is why we present our list of Top 15 Best Australian Cartoons to Watch in 2022.
Most of the cartoons that we have included are shows that Australian kids grew up watching. They are not only amusing but are also educational. These shows come in different genres, but one thing is common, which is their entertaining storytelling.
Hence, without further ado, go ahead and find out more about the Top 15 Best Australian Cartoons to Watch in 2022.
15) The Shapies-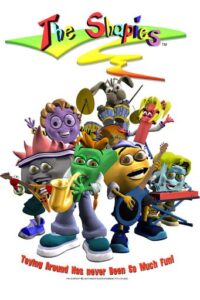 IMDb Rating – 3.6
The Shapies is one of the most popular Australian cartoons. This Australian cartoon by Light Knights Productions is a computer-animated series aimed at children. It aired on 6 July 2002 on Nine Network and ended its run on December 2002.
It showcases the adventures of 10 geometric shapes that form a rock band. They have only one goal, and that is to be the best band ever. They come to life from the toy box of a boy called Zack.
The leader of the group is Bob Oblong, who made himself the leader of the pack. We also see each character having their own musical parts performed by Robert and Meika Robertson.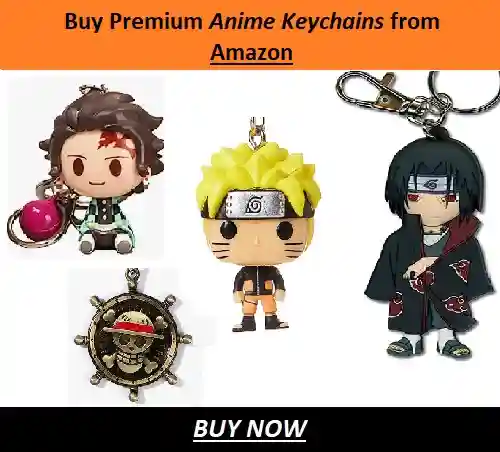 ---
Must Read – Top 15 Best Car Anime For Car Lovers
---
14) Zeke's Pad–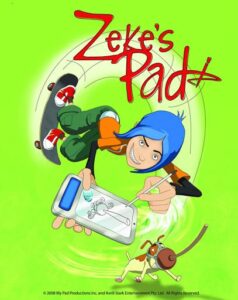 IMDb Rating – 5.8
This Australian cartoon is a computer-animated show that got aired in Australia by the Seven Network. It talks about a 14-year-old boy who is a skateboarder and an artist.
Zeke is an imaginative person who owns a magical pad with a unique glitch. Whenever he draws anything on it, it comes to life. Here, we see how he learns the consequences of his actions and how things will not always turn out the way he expects.
The series has 26 episodes, and it got nomination for the Australian Film Institute Award in 2010.
---
13) H2O: Mermaid Adventures-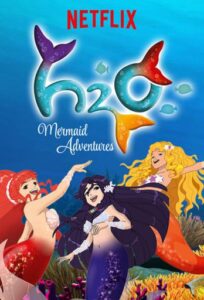 IMDb Rating – 5.8
This animated series of Australia is a Netflix original show for children. The show is originally based on H2O: Just Add Water, a teenage show that Jonathan M. Shiff created.
The series began on Netflix on 22nd May 2015 with 13 episodes, and the second season started on July 15th, 2015. The story is about three teenagers who transformed into mermaids after stumbling upon a magical cave.
This incident completely changes their situation and, now they must live their lives with their new circumstances.
---
12) Flipper & Lopaka–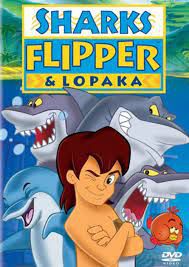 IMDb Rating – 6.3
This animated series is one of the best Australian cartoons that the companies of Yoram Jerzy Gross produced. It aired on the Seven Network as well as on Australia's ABC3 channel at various times.
Glenn Dolman wrote the series and it has three seasons including 78 episodes. The story is about Lopaka, a Polynesian boy who has the power to communicate with creatures under the sea and breathe underwater.
He also has a friend called Flipper, a dolphin with whom, Lopaka goes on many adventures. The setting of the story is the Millhouse island of Illoka.
---
11) The Adventures of Blinky Bill-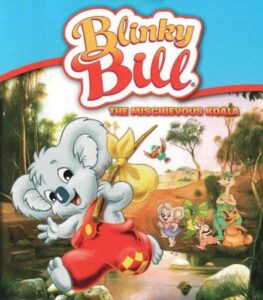 IMDb Rating – 6.4
This animated series is one of the most famous Australian cartoons which is based on the character Blinky Bill from the books of Dorothy Wall. The series has three seasons and 78 episodes. The Colorland Animation Productions Co., Ltd. of Hong Kong animated this show.
The story is about Blinky Bill, a koala who is trying to rebuild buildings in his homeland after they got destroyed by humans. The series is set in a fictional bushland town of Australia called Greenpatch.
Throughout the series, we see Bill going on adventures with his friends and his interactions with other animals.
---
10) Tracey McBean-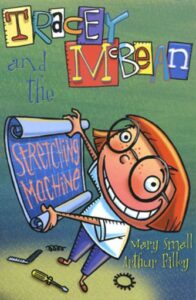 IMDb Rating – 6.7
This Australian cartoon is a children's television series that aired from 2001 to 2006. Film Australia and Southern Star Entertainment produced this series.
Mary Small and Arthur Filloy created the show. It spanned three seasons and consisted of 38 episodes. Here, we see the story of Tracey, a 9-year-old girl who loves to invent new devices.
Shamus is her best friend, and they both use these inventions to have fun or for school competitions. Often, the McConnolly brothers antagonize them with their antics.
---
9) Li'l Elvis and the Truckstoppers-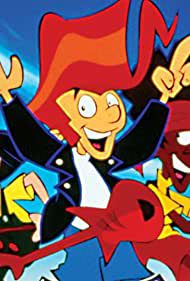 IMDb Rating – 7.1
This is an animated children's TV series that has 26 episodes, and Peter Viska and Esben Storm created it. Here, we see Li'l Elvis, the main protagonist of the story, who is a 10-year-old boy. He is a gifted musician, and there is only one thing that he desires which is to know who he actually is.
Throughout the show, we get hints that he is the illegitimate child of Elvis Presley and his foster parents raise him. This is essentially a story about a group of children and how they go on adventures in the Outback of Australia.
---
8) YOLO: Crystal Fantasy-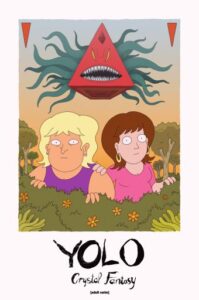 IMDb Rating – 7.3
This animated series is a joint Australian and American venture that targets a more mature audience. Michael Cusack created this show, and it first premiered on August 10, 2020.
It tells the story about the misadventures of two friends Rachel, and Sarah. Both of them live their lives very differently and explore Australia in their own different ways.
For Sarah, finding love and social acceptance is more important than anything. On the other hand, Rachel just wants to party.
---
7) Jellikins-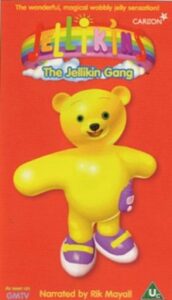 IMDb Rating – 7.6
This animated series is one of the most famous Australian cartoons that aired on ABC Kids from 1998 to 2003. Other than Australia, it also aired in other countries like the USA, UK, Germany, etc.
The story is about Jellabies, who are made up of jellies and, they live in the Jolly Jelly World. This place is located at the end of the rainbow, and hence it is the duty of the Jellabies to make rainbows.
 Rik Mayall narrated the show, and it is one of the first fully CGI animated cartoons in the world. 
---
6) Skippy: Adventures in Bushtown-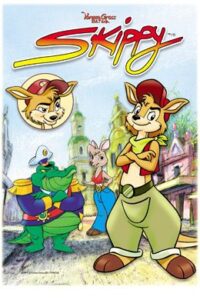 IMDb Rating – 7.6
Yoram Gross created and directed this cartoon series and, it is set in a fictionalized town of Australia. The story is based on Skippy, the Kangaroo from the series Skippy the Bush Kangaroo.
In the series, we see Skippy the Bush Kangaroo, a park ranger who lives in Bushtown. He is a responsible and dutiful ranger who tries his best to keep order in his town.
But the town mayor Croco, his wife, and his goons make things difficult for Skippy and try to hinder the peace of the town.
---
5) Kangaroo Beach-
IMDb Rating – 7.8
This is an Australian cartoon whose target audience is mainly pre-school children. It debuted on ABC Kids and started airing on 25th January 2021.
The show is quite educational as each episode carries a water safety message by Bruce Hopkins and Craig Riddington of Surf Educators International.
Here, we see four lifeguards, a kangaroo, a koala, a wombat, and a platypus. They are junior lifeguards, and they wish to become the heroes of Kangaroo Beach.
---
4) Staines Down Drains-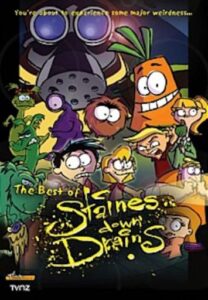 IMDb Rating – 7.9
Jim Mora created this Australian cartoon, and it aired on Seven Network in October 2006. The show has two seasons and 27 episodes, with each episode being 11 minutes long.
The series talks about a brother and a sister who travel to Drainland through a portal in their basement. Stanley, the brother, is germophobic and, hence at first, he hated the idea of going to Drainland.
His sister Mary-Jane, on the other hand, is brave, and thus she convinces her brother to come with her. She often helps him to solve the problems in Drainland.
---
3) The New Adventures of Ocean Girl-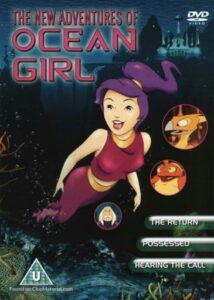 IMDb Rating – 8.0
This Australian animated series is another famous cartoon that the 1994 science fiction series called Ocean Girl inspired. This show is created by Jonathan M. Shiff and directed by John Tatoulis and Colin South.
The story centers around a planet, called Oceana, where there were four life-giving crystals. The sacred Whales who were also the keepers of wisdom used to protect these crystals.
But the evil wizard Galiel steals one of the crystals that Neri, the Princess of Oceana, now must find.
---
2) Sydney Sailboat-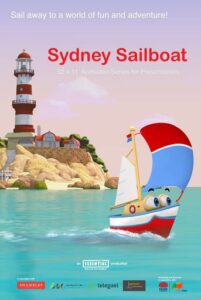 IMDb Rating – 8.1
Sydney Sailboat is one of the best Australian cartoons. This is an Australian cartoon for children, which premiered on ABC kids from 2015 to 2016. It has two seasons and 52 episodes, with each episode being 11 minutes long.
The story is about Sydney, the sailboat, and his adventures with his friends in Bubble Bath Bay. Sydney only wishes to explore the Big Blue sea that is situated beyond the Harbor.
Other than him in his group, there is Zip the water taxi, Teddy the tugboat, Brian the green boat, and others.
---
Must Read- Top 15 Best Australian Anime Ranked 2022
---
1) Bluey-
IMDb Rating – 9.6
Bluey is one of the most famous Australian cartoons that aired on ABC Kids in October 2018. Joe Brumm created and directed the series, while Richard Jeffrey directed the animation.
The story is about Bluey, a Blue Heeler puppy, who has an ample amount of energy, and imagination. She lives with her father, mother, and younger sister, and they accompany her on her adventures.
The cartoon showcases Australian culture and imparts family values. Due to its unique nature, it enjoyed high viewership in Australia. The program also got many accolades, such as the Logie Award and the International Emmy Kids Award.
On that note, we conclude our article on the Top 15 Best Australian Cartoons to Watch in 2022. We hope we were able to give meaningful recommendations to readers who wish to dive deep into the world of Australian animation. Stay tuned for more updates on your favorite topics.
References-
Image Source – @IMDb, Showbiz Cheat Sheet
---
Do small things with great love.
Follow us on Twitter for more post updates.
Also Read-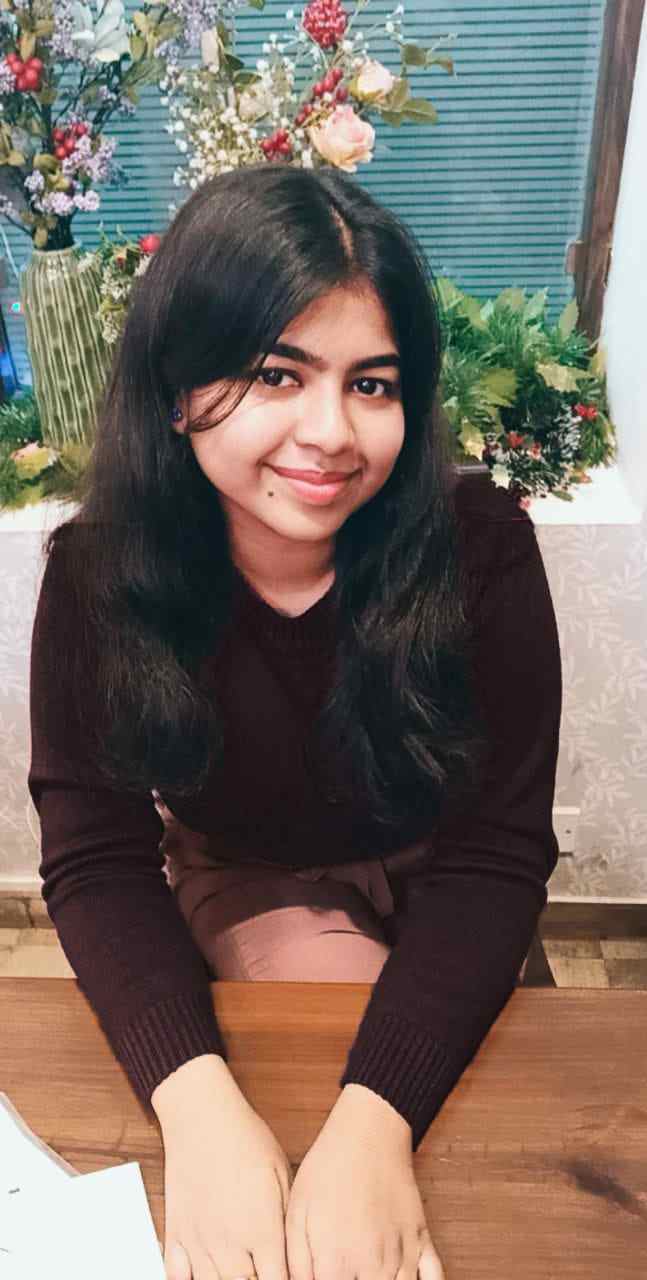 When I'm not writing for Otaku'sNotes, I can be found reading manga, watching anime, and shipping anime couples like there's no tomorrow. I also occasionally venture out whenever I need a reality check, but then soon, I find myself creeping back into my cozy abode. Nonetheless, I'm happy that I can write about my favorite topics and share my articles with enthusiastic readers.