Last updated on May 15th, 2022 at 03:20 pm
Japanese manga had its first appearance during the 13th century with calligraphic styles of art that depicted politics, royalty, women, and comedy. Its popularity further grew in the Edo period with the popularization of samurais, sword fighting, and great magazine. At present, however, we've seen great leaps from the past with the serialization of manga as an art form into millions of volumes that we now empty our pockets for.
One of the most popular genres of manga sold is the shonen genre, especially those centered around subgenres of action and adventure. This is of course within reason as now, manga artists have leveled up to startling heights of depicting action-packed fight scenes. And so now we present you with a list of the top 10 pure battle manga we'd like to recommend. If you've read all or most of these, consider your life near fulfilled, if you haven't… then you've got something to add to your list.
Top 10 Pure Battle Manga of All Time-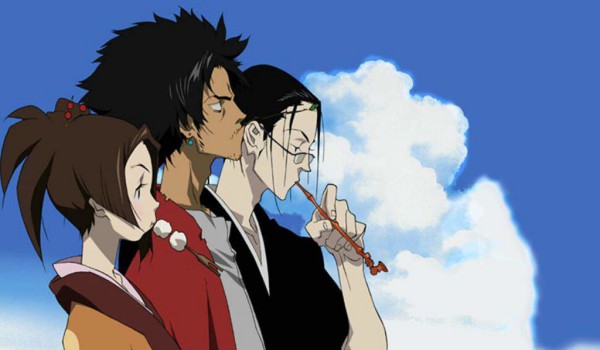 This manga was written and illustrated in 2004 by Masaru Gotsubo. It is comparatively small for a historical manga but its addition of action-packed scenes makes it worth your time. The story revolves around 3 characters Mugen- a freedom-loving vagrant with wild swordsmanship, Jin – a skilled composing stoic ronin, and Fuu- a young girl who pulls the two on her quest to find someone. With the ill-mannered Mugen having a knack for trouble, this manga never has a dull moment. And with the trio constantly getting into fights with rich lords, the action is never lacking.
---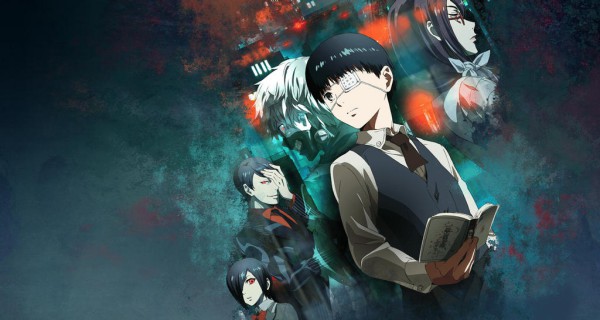 This dark fantasy horror manga began its release in 2011 and since then Sui Ishida has not disappointed. The plot revolves around Kaneki Ken in a world with man-eating creatures called ghouls. After a date gone very very wrong, Kaneki finds himself 'modified' after a 'life-saving' surgery and discovers that he's become a hybrid ghoul. As other ghouls begin to notice and target him, the immaculate fight scenes, especially those including the use of his kagune, leave you wanting more.
---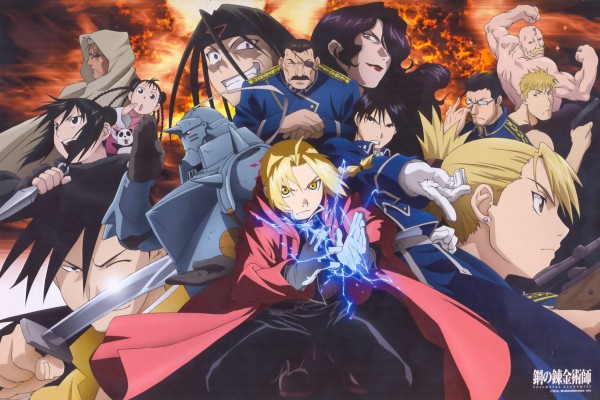 Fullmetal Alchemist is an alchemy-based manga illustrated by Hiromu Arakawa in 2001 that revolves around the concept of equivalent exchange. As our young sibling protagonists, Edward and Alphonse Elric perform a transmutation to resurrect their mother, things go wrong and they end up losing parts of themselves. Their journey to gain back their bodies is peppered with strong antagonists called Homunculi and equally strong acquaintances that send a chill down your spine. The beautifully illustrated fight scenes garnished with dialogue make it all the more enticing.
---
The vampire manga is based in a world in which humans are mere prey. The 1997 masterpiece of Kouta Hirano plays on the supernatural theme and revolves around a British organization called Hellsing that aims to eradicate inhumane predators through Alucard, a strong vampire. As Alucard stays true to his pact with the Hellsing family, he eliminates all foes with unpolished grace to prevent a possibly upcoming war between vampires and humans. The manga has also been animated as a 10 episode anime.
---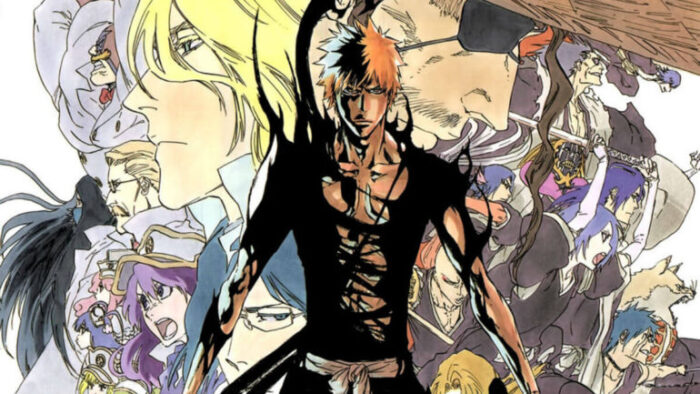 This nostalgic action manga was written in 2001 by Tite Kubo and despite being that old has sold over 100 million copies. Its hard-headed protagonist Ichigo Kurosaki is a teenager with high spiritual power which attracts trouble and causes him to take the role of a Soul Reaper. Further, we meet a variety of characters with different powers -most of whom are insistent to fight for what they stand for. We promise that the adventures they have are anything but boring so if you haven't read it, take this as a sign.
---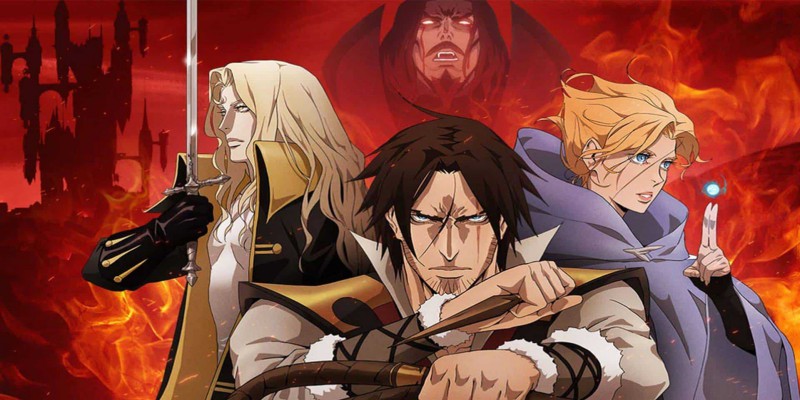 Must Read- (2021) Top 10 Best American Anime of all time Ranked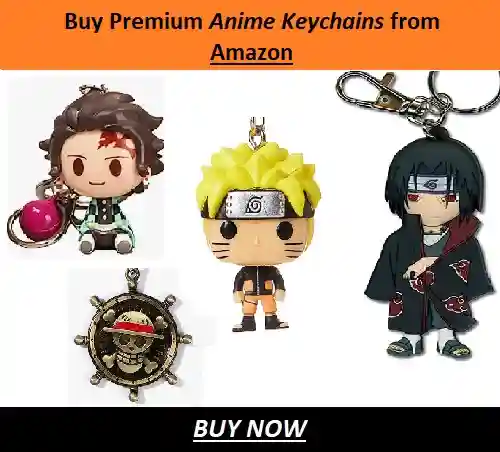 ---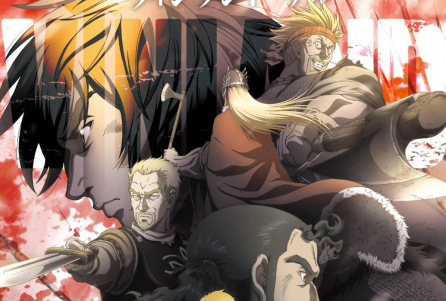 This is a 24 volume manga based in 11th century England that features Vikings. Makoto Yukimura depicts Thorfinn the protagonist who plots revenge against those who assassinated his father. The detailed panels of this gore-filled 2005 manga guarantees to hold your attention and the buildup of suspense and skillfully depicted sword fights leave you wanting more.
---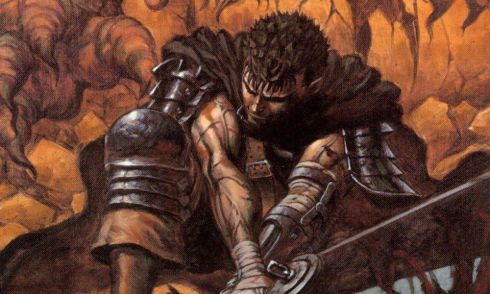 Kentaro Miura wrote this ongoing manga in 1989 based on a medieval Europe where the protagonist Guts is abandoned by his mother and then adopted by Gambino. The mercenary raises Guts to be just like him but goes overboard as Guts leaves him and earns a reputation for himself. After a series of events, he joins a band of mercenaries and is then hired to fight a war. The action however doesn't end there but continues and improves with the blood-pumping scenes. 
---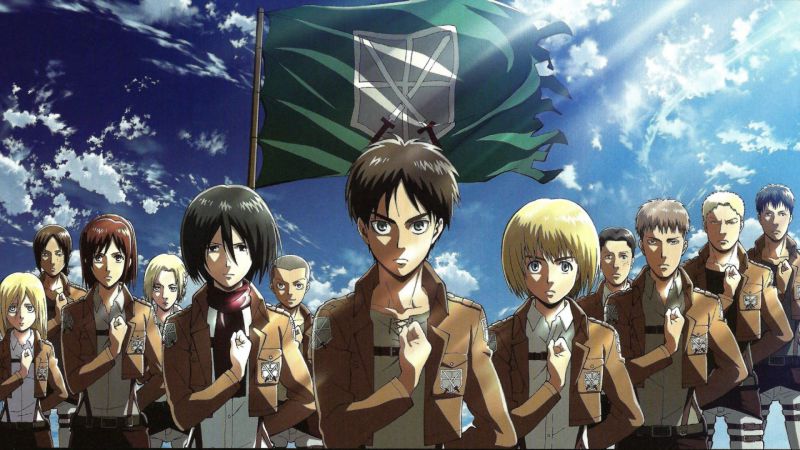 This well-known manga needs no introduction, and if you know about Hajime Isayama, you can expect nothing but the best. As the protagonist Eren Yeager lives within the walls but is forced to fight as it is breached by Titans, this manga takes you on a thrilling journey that ends with a sheer genius bang. If you've already watched the anime and are waiting for the next season, this is your chance to read the completed manga.
---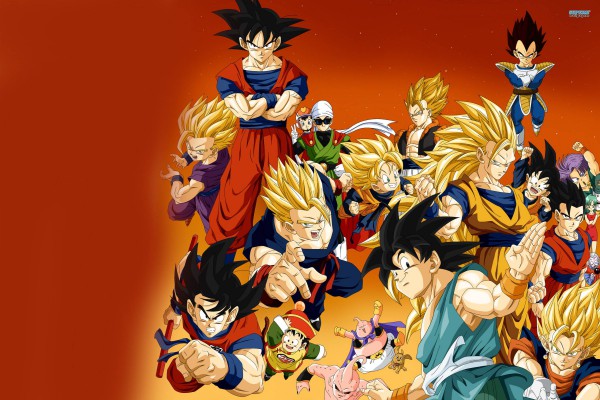 This 42 volume series by Akira Toriyama is based on the scattering of 7 orbs called Dragon Balls and the journey to find them. The plot revolves around Son Goku, a trained martial artist who, like many others, seeks the orbs. As Goku travels and makes friends and foes, the powerups and the fight scenes get you hyped. And trust us the hype is real.
---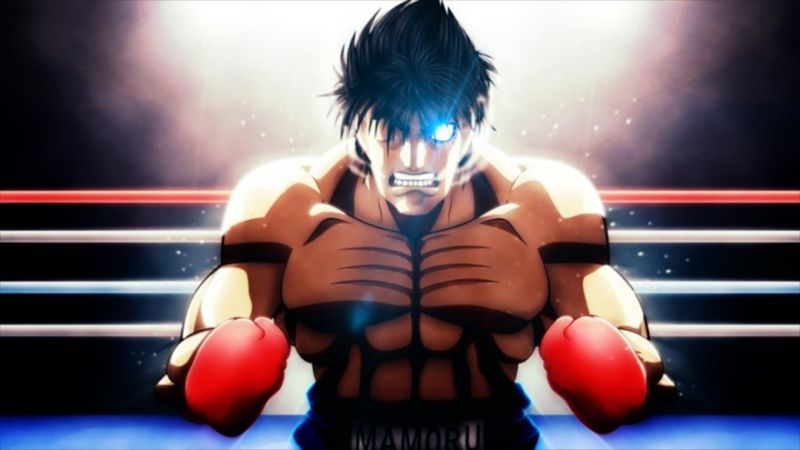 Related Post- (2021) Top 15 Best Boxing Anime of all Time
---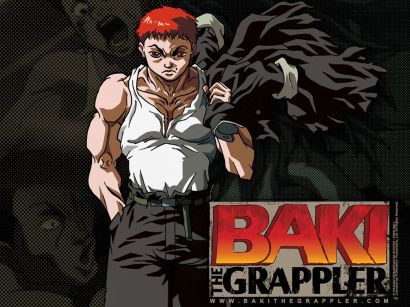 Also known as Baki the Grappler, this 1991 series by Keisuke Itagaki still hasn't lost its hype. Based on hand-to-hand combat with no rules, Baki fights and loses to his father after which he travels the world and finds an underground fighting arena. Here he meets new people and learns new styles. So if you're looking for something realistic, this is it.
And so we conclude with our ranking of the Top 10 Pure Battle Manga of All Time. All of the aforementioned manga can be read on the Mangaplus Shueisha website. We'll be back again with another article to catch your attention so until then stay safe, stay hyped.
---
Follow us on Twitter for more post-updates.
Also Read: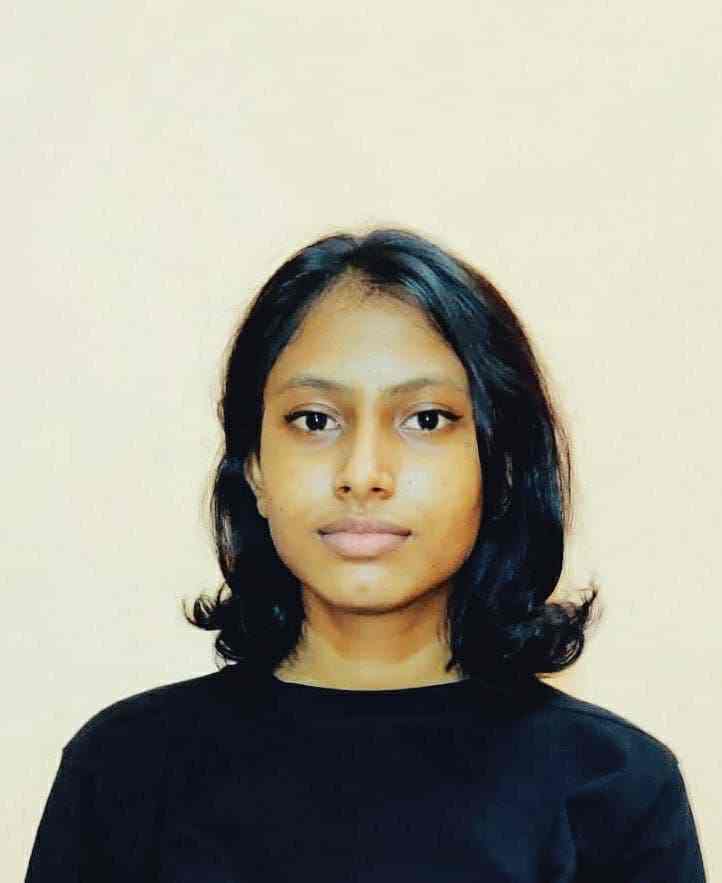 A simple wanderer in both actions and thoughts. Daydreaming is what they do best when they're not watching anime or obsessing over fictional characters. Open to all kinds of debates except those including ranking their love for their favourite fictional characters.