Last updated on January 29th, 2022 at 09:17 pm
Berserk is a dark fantasy anime series written by Kentaro Miura. It is about monsters known as Apostles with the Godhands as their leaders. The protagonists of the story get caught up with these terrifying beings leading to a series of gruesome events. 
Berserk is based on a very grim setting, with the main characters dying here and there. It is filled with blood and gore with a scary plot. Fans love a dark plot, and safe to say, Berserk lived up to its hype. Thus, we have made a collection of top 20 dark mangas that can give you the same taste you had while reading Berserk.
Top 20 Dark Manga like Berserk-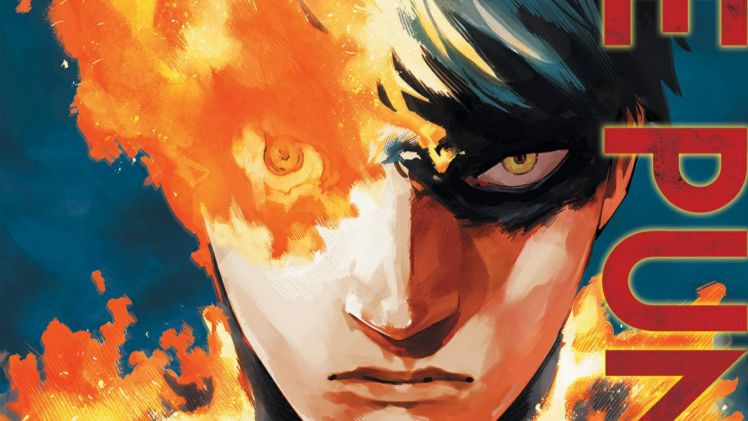 Rating – 7.63
Plot – Fire Punch is about civilization being close to extinct because of ice and snow wrecking havoc in their world. The person behind this misfortune is the Ice Witch, who is almost impossible to stop. In that world lives Agni and Luna, who have great regenerative powers. After Doma sets Agni on fire, he recovers from it and still continues to burn. He vows to recover his sister from the hands of Doma by crossing the frozen wasteland.
No. of volumes – 8
Where to Read – Viz
---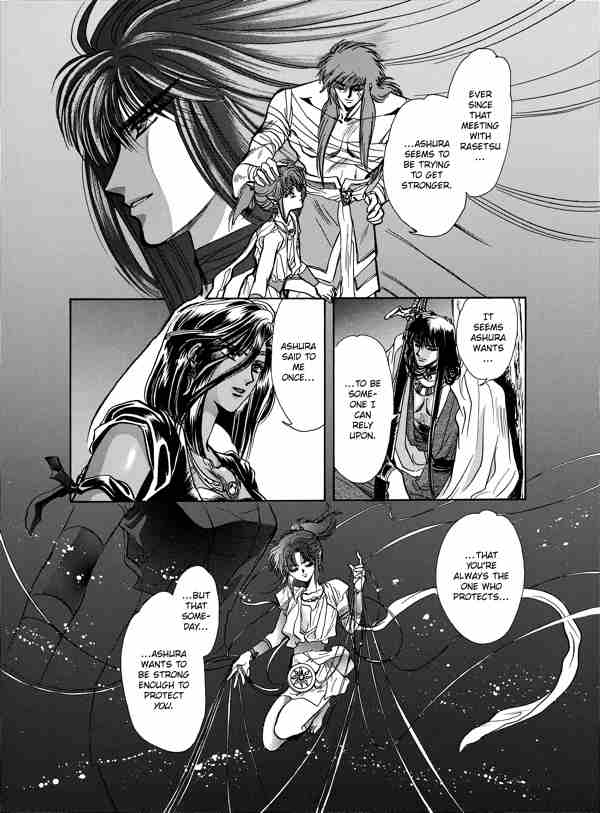 Rating – 7.74
Plot – The story starts when a powerful Warlord strikes up a rebellion against the Heavenly Emperor 300 years ago. He managed to crush the Emperor and took his throne, thereby crowning himself as the new Emperor. However, a prophecy is made that six stars will align in the future and put an end to his fearsome rule. In the present day, the ruler of the Yasha Clan manages to find the last member of the Ashura Clan, and together they set out on a journey to find the Six Stars and defeat the cruel Warlord.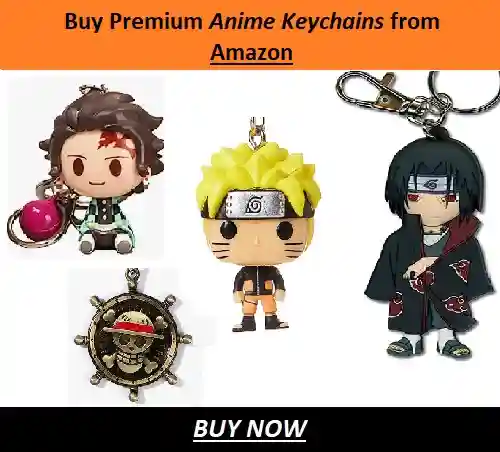 No. of volumes – 10
Where to Read – Manganelo (Unofficial)
---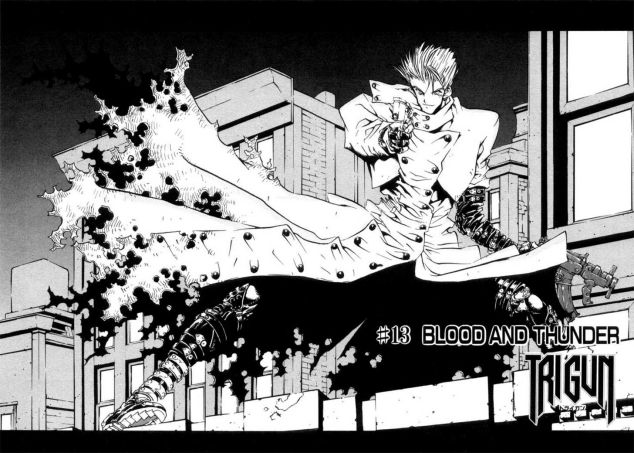 Rating – 7.78
Plot – This manga is about Vash who has a huge bounty on his head. As a result, bounty hunters are day and night after him making his life a living hell. Apparently, he is convicted of destroying the city of July about which Vash remembers nothing of. Set out on a journey to find out about the mysterious past of Vash as he is forced to break his moral codes and do something for the greater good.
No. of Volumes – 3
Where to Read – Mangakakalot (Unofficial)
---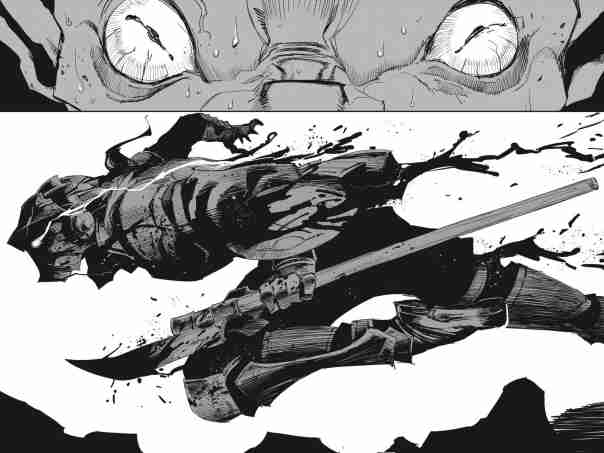 Rating – 7.81
Plot – This manga revolves around Goblins who are known for their ferocious nature and fast reproduction. They raid other civilisation in order to expand their own population. Porcelain, a 15-year-old priestess joins a band of rookies in order to investigate a gang of goblins. When they were almost at the brink of defeat, the Goblin Slayer comes and rescues her. He takes her to the Adventurer's Guild whose members are focused on eradicating all the goblins.
No. of Volumes – 10
Where to Read – Mangakakalot (Unofficial)
---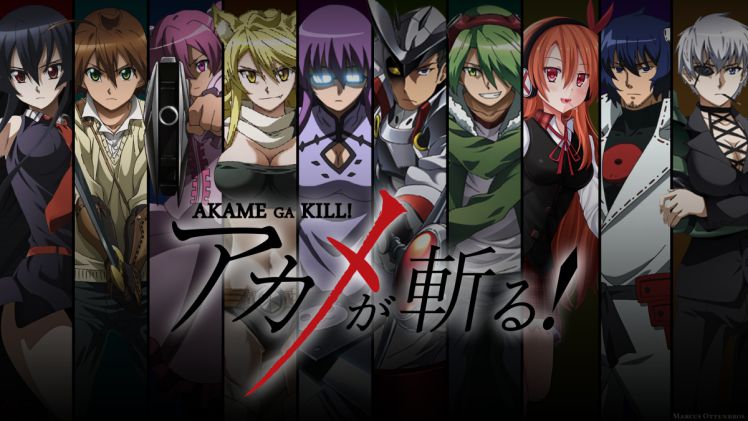 Rating – 7.89
Plot – In this manga series, the country is in trouble after a ruthless minister causes an epidemic of corruption throughout it. The country turns into a place where the rich are privileged and the poor are oppressed. An organization called Night Raid aims to bring down this corrupt system using its skilled assassins. Tatsumi is one such assassin who wants to save his village and joins the Night Raid to set out on this dangerous mission.
No. of Volumes – 15
Where to Read – Mangakakalot (Unofficial)
---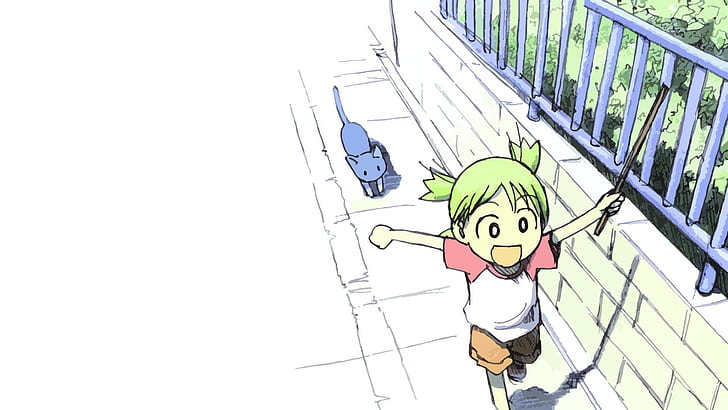 Must Read- (2021) Top 20 Best Manga for Beginners of all Time
---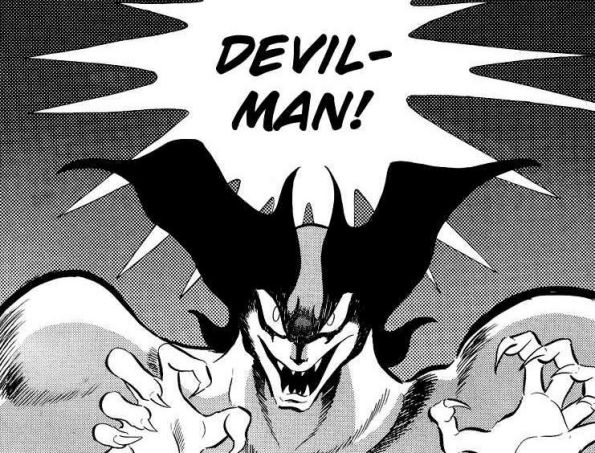 Rating – 7.98
Plot – This series is about Demons whose power is beyond the imagination of people. Humans can not match up against them and only another demon can defeat them. Using this logic Ryo Asuka tries to make his friend Akira Fudo be possessed by a Demon. After several attempts, Akira hosts a Demon named Amon and becomes humanity's best bet against the life-threatening Demons.
No. of Volumes – 5
Where to Read – Mangakakalot (Unofficial)
---
14) Koukaku Kidoutai: The Ghost in the Shell –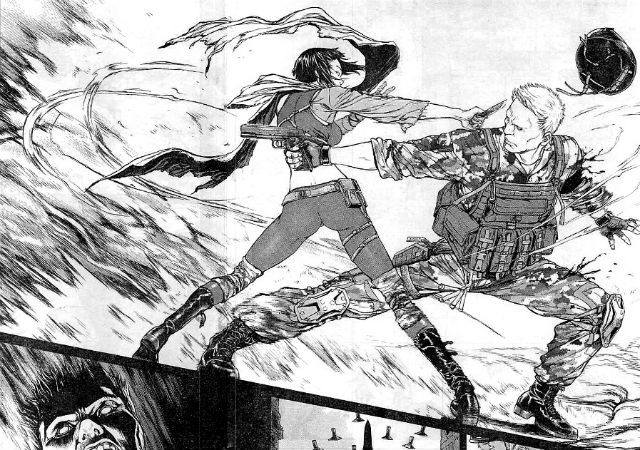 Rating – 8.08
Plot – This story takes place in the far future where cybernetic implants are common and robots roam freely. These robots are connected to the electronic datastreams through their ghosts. However, problems arise when Motoko Kusanagi and Public Security Section 9 find themselves caught between technological and cyber hackers. Read as a dangerous hacker, the Puppeteer dives into the limitless network and finds some twisted conclusions.
No. of Volumes – 1
Where to Read – Manganelo (Unofficial)
---
Rating – 8.11
Plot – Set in the year 199X, the earth is currently in the middle of a nuclear war. There is complete devastation all around and other than human beings, all the living things have become extinct. People have to live in fear from their oppressors as food and water become scarce. In these severe moments, the world gets a new hero in the form of Kenshirou who has mastered Hokuto Shinken and is there is drive away all the evil.
 No. of Volumes – 27
Where to Read – Manganelo (Unofficial)
---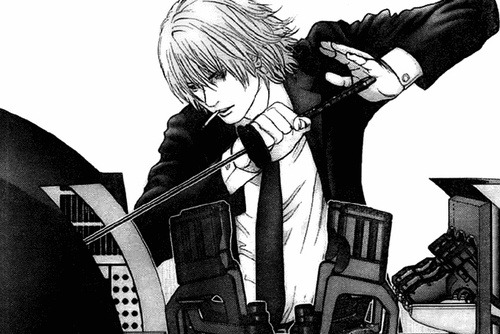 Rating – 8.14
Plot – This story starts off with Kei Kurono trying to save a man from an incoming train along with his classmate Masaru Katou. However, they eliminate as a result of their heroic efforts. They wake up to find themselves in an apartment furnished by a black orb called Gantz with other recently dead people and are tasked with a mission to wreck a strange creature. Read as they get sent back to their world with the condition that they will be called back whenever they are needed by Gantz.
No. of Volumes – 37
Where to Read – Mangakakalot (Unofficial)
---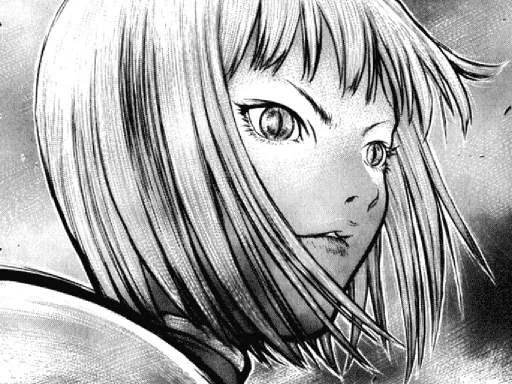 Rating – 8.33
Plot – Monstrous beings called Yoma have driven humanity into fear as these flesh-hungry monsters hunt humans at their will. A defensive organization called Claymore is humanity's only hope against these monsters. The protagonist of this story is Clare, a member of Claymore who is on her own journey to take revenge against Yoma while she encounters unexpected obstacles in her way.
No. of Volumes – 27
Where to Read – Viz
---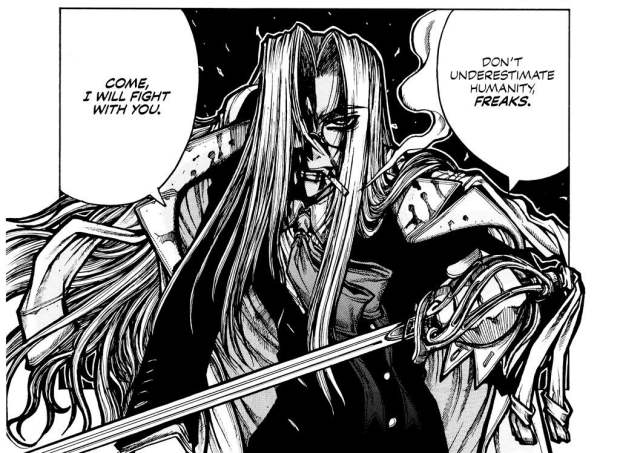 Rating – 8.33
Plot – This story involves a group of secret organisations trying to overpower the monsters that roam around freely. One of these monsters is Alucard controlled by the cunning Integra Fairbrrok Wingates Hellsing. After a crisis befalls them, Alucard needs to uncover the truth with the help of a fellow vampire, Seras Victoria. He is faced with many challenges as not many are willing to partner with him in this mission. 
No. of Volumes – 10
Where to Read – Mangakakalot (Unofficial)
---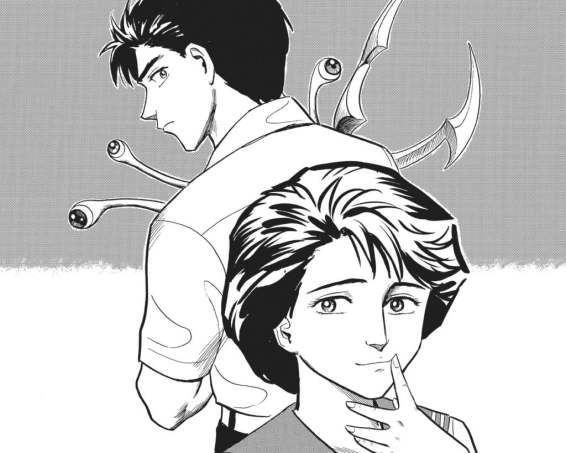 Rating – 8.40
Plot – As is evident from the title, this story is about Parasytes, who are tennis ball-sized creatures. Their origins are unknown, and they take over the mind of a human in order to live. A 16-year-old high school student, Shinichi Izumi, gets attacked by a parasite one night, but it only manages to reside in his arm. They come to a mutual agreement in order to survive and take off to battle against other bloodthirsty parasites.
No. of Volumes – 10
Where to Read – Mangakakalot (Unofficial)
---
8) Rainbow (Nisha Rokubou no Shichinin) –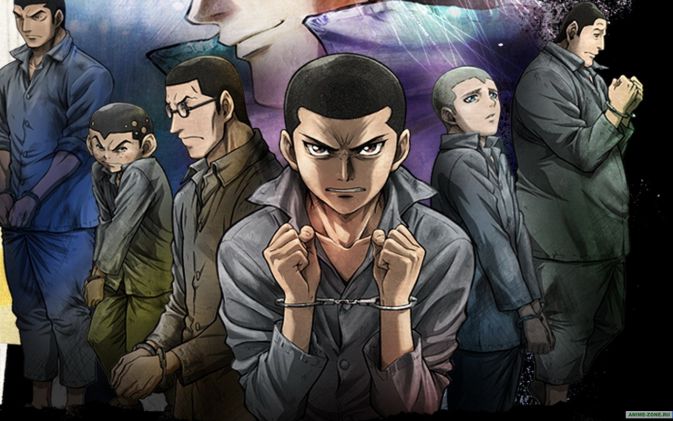 Rating – 8.44
Plot – Read about the strong bonds of friendships between six young men as they try to endure their hellish lives. Joe, Mario, Suppon, Baremoto, Heitai and Kyabetsu pass their sentence in a reformatory house. However, tension begins to grow between them as a new friend joins them in the house. Now they need to deal with him and stay together fighting against rejection from the outside world.
No. of Volumes – 22
Where to Read – Mangakakalot (Unofficial)
---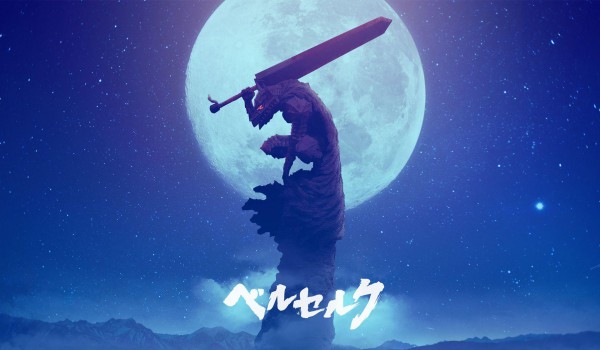 Must Read- (2021) Top 15 Best Manga Like Attack on Titan (AOT) of all Time
---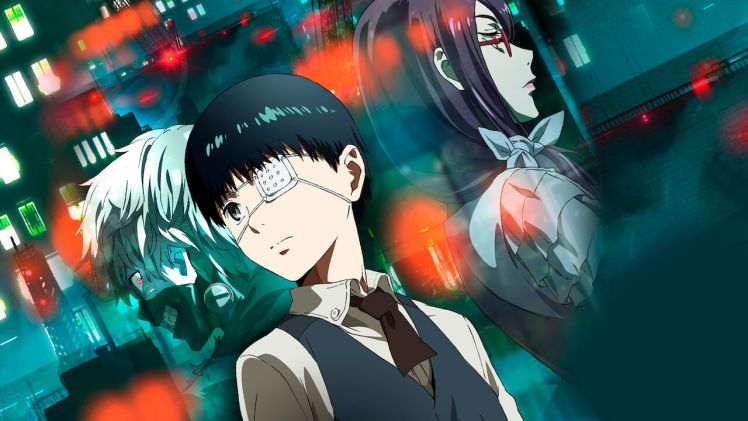 Rating – 8.53
Plot – In this dark manga world, we deal with the likes of Ghouls. The most serious problem is the fact that these Ghouls look exactly like humans and live among them. A certain young man named Ken Kaneki wants to discover the secret behind the Ghouls. However, everything changes after he goes on a date with Rize and ends up turning into the thing he despises the most.
No. of Volumes – 14
Where to Read – Mangakakalot (Unofficial)
---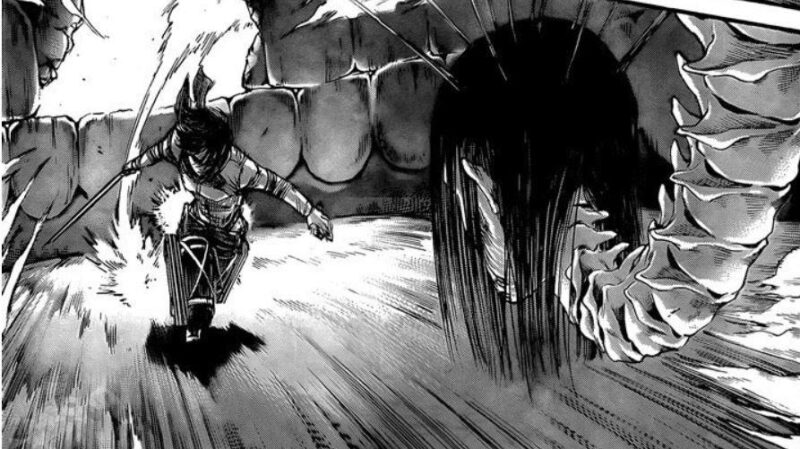 Rating – 8.65
Plot – This manga has a dark plot from the beginning itself and it has continued till its ending. The protagonist Eren Yeager wants to destroy all the titans but his life gets turned upside down when the Colossal Titan eats his mother. He vows to get revenge for his mother but ends up turning into a Titan himself. In his journey, he discovers some dark twists about the Titan World and ends up changing all his morals. The plot development is thrilling with the main characters dying hard and fast.
No. of Volumes – 34
Where to Read – Kodanshacomics (Unofficial)
---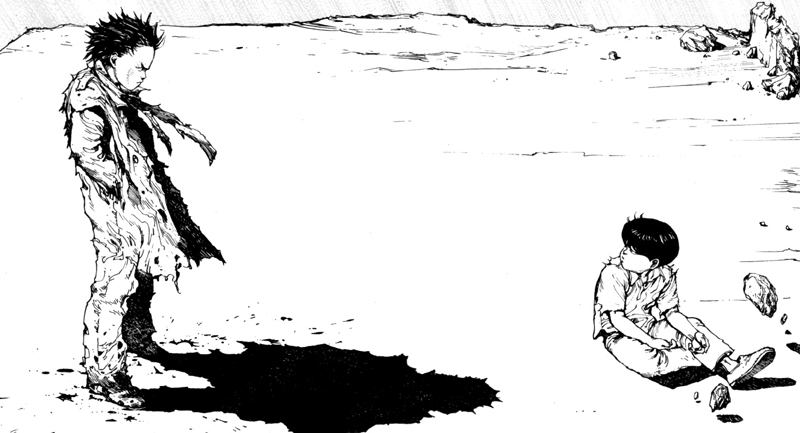 Rating – 8.71
Plot – Set in a post-apocalyptic world, where Japan gets affected by a mysterious black explosion Akira is a masterpiece. Neo-Tokyo was built on the ruins of old Tokyo where biker gangs rule the streets. This story is about Tetsuo Shima and Shoutarou Kaneda who belong to the same biker gang. One new challenge falls in front of them as a government secret known as Akira unfold before everyone and threatens to wipe out the lives of all people.
No. of Volumes – 6
Where to Read – Mangakakalot (Unofficial)
---
Rating – 8.92
Plot – Vinland Saga is the story of Vikings. The protagonist of this story is Thorfinn who is the son of one of the greatest fighters in their clan. His main goal is to crush Askeladd who caused great distress to his family. Since he is not yet at that level, Thorfinn spends his time in the mercenary group of Askeladd levelling up his strength. One day Askeladd decides to save the Danish Prince Canute which goes on to change the lives of all three of them. This beautifully constructed story is filled with violence, madness and injustice as dark truths resurface.
No. of Volumes – 24
Where to Read – Viz
---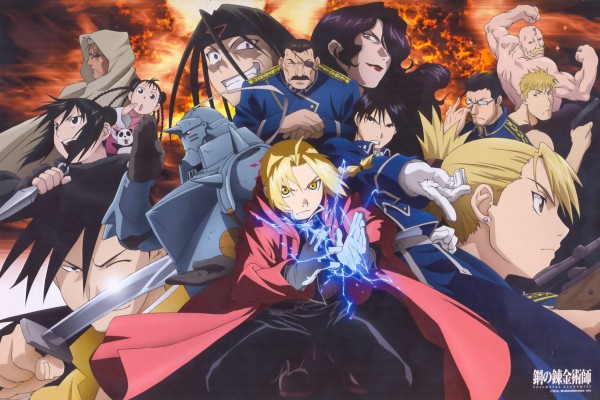 Rating – 9.08
Plot – This manga story starts off with a dark plot as Edward and Alphonse Elric tries to revive their dead mother with Alchemy. However, in this process, Edward loses his arm and leg while Alphonse loses his whole body. They set out on a journey to find the Philosopher's Stone which can give them their bodies back according to the laws of Equivalent Exchange. In their adventure, they encounter the seven sins and uncover some dark secrets about their government. 
No. of Volumes – 27
Where to Read – Viz
---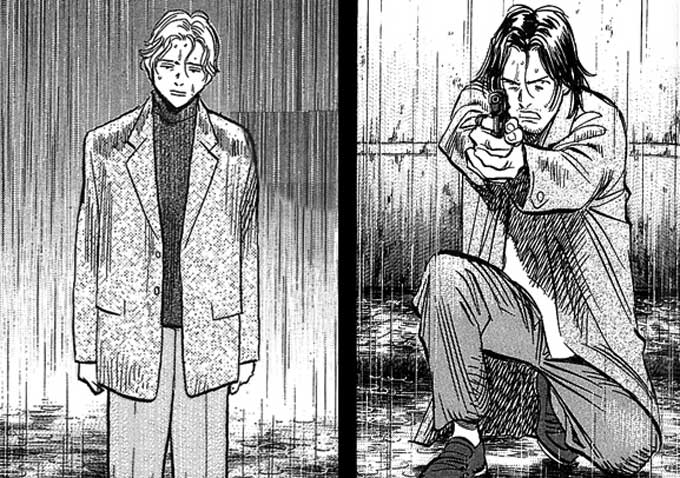 Rating – 9.09
Plot – This thrilling manga has all the components of a masterpiece story as the readers will get shocked to see some of the revelations. Kenzou Tenma is a renowned Japanese neurosurgeon who decided to save the life of an orphan rather than the mayor. As a result, he was fired by the hospital director and his engagement with his daughter was called off. However, his life takes a turn for the good when the hospital director eliminates by the hands of the monster he saved that day.
No. of Volumes – 18
Where to Read – Viz
---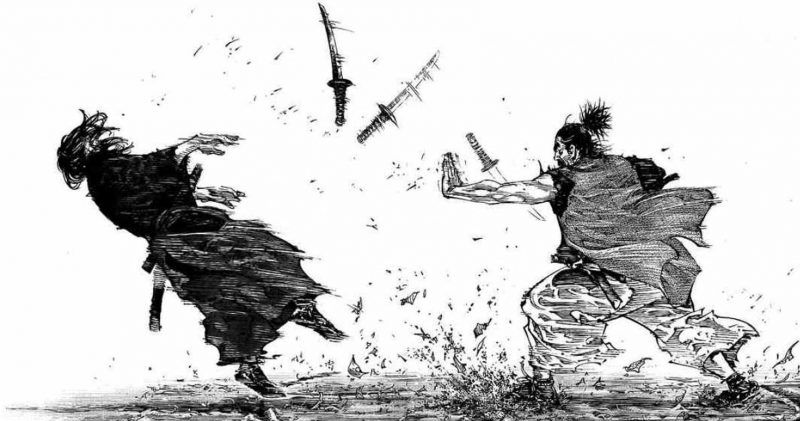 Rating – 9.11
Plot – This manga is about Shinmen Takezou who has a wild nature. His aggressive appearance led to the residents of his village constantly living in fear. He was forced to run away from his village along with his friend Matahachi Honiden. They go on to join the army but suffer a crushing defeat at the hands of Tokugawa Clan. When Shinmen returns to his home he is wrongfully convicted for the murder of his friend and is left to hang on a tree. A monk takes pity on him and saves him leading him to start a new life under the name of Musashi Miyamoto.
No. of Volumes – 37
Where to Read – Viz
---
Must Read- Top 20 Best Succubus Anime of all Time (2021)
---
We put an end to our rankings here, with Vagabond at the top position. Berserk has caused ripples in the anime world with its dark storytelling, and it is not easy to live up to its reputation. Here, we have attached the official link of Viz media. But in our opinion, fans could easily give these mangas a try, and we are sure that the likes of Vagabond and Monster will leave a deep impact on them. We will be back with more top 20 articles. Till then, stay tuned with us.   
---
Follow us on Twitter for more post-updates.
Also Read:
Top 20 Best Witch Anime of all Time (Ranked)
(2021) Top 10 Hottest Female Characters in Attack on Titan (AOT Ranked)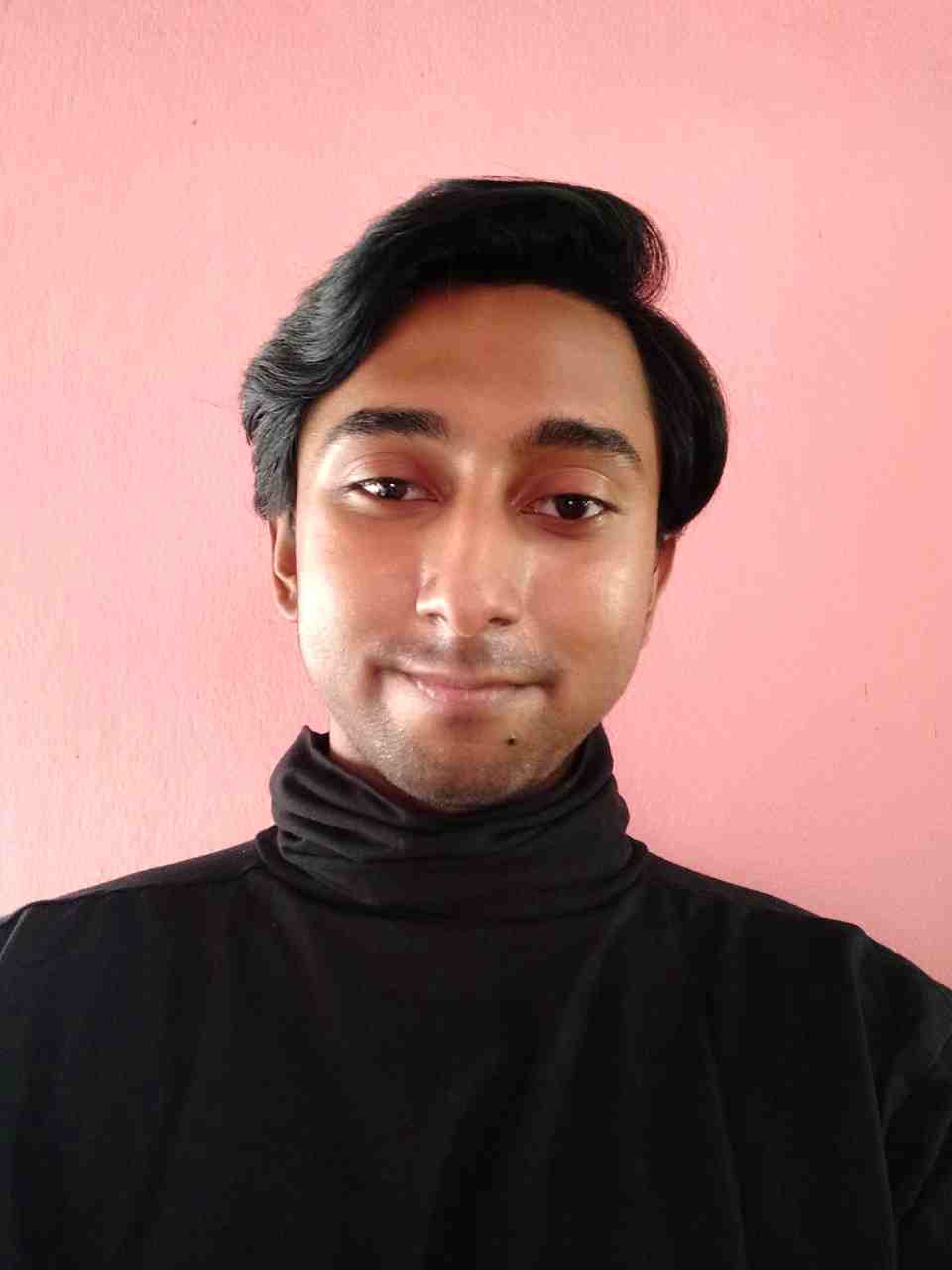 Life took a sudden turn for me when I finally decided to watch Kimi no nawa & Clannad. While both of them made me cry and introduced me to this vast world of anime. The Anime and Manga world is an escape for me from this complicated real world and serves as a relief. Being a content writer for OtakusNotes still feels like a dream and has been one of the best things to happen to me this year. It has been a productive distraction for me and I am loving every moment of it.