Last updated on August 23rd, 2023 at 09:27 am
The Isekai genre is one of Anime's most well-known and favorite genres and has developed significantly over the years. Reincarnated As An Aristocrat with An Appraisal Skill is a series written by Miraijin and illustrated by Jimmy, and the publication of the series begins on October 31, 2019.
A year later, the series was acquired by Kodansha and published on July 2, 2020. A total of three volumes has been released yet. A few months later, a Manga adaptation of the series was also announced, and it has nine volumes.
Initially, the series was published in Magazine Pocket for eight chapters; later that year, Kodansha purchased the rights to the series and has been a part of it ever since. Natsumi Inoue writes the manga.
The series is based on a salaryman who lived in Tokyo but died at 35 and was reincarnated as Ars Louvent. His new family was wealthy, and since he was a 35-year-old man inside the body of a 1-year-old, he quickly developed and became one of the strongest people in the series.
Reincarnated As An Aristocrat With An Appraisal Skill: Wiki
| | |
| --- | --- |
| Name: | Reincarnated As An Aristocrat with An Appraisal Skill |
| Writer: | Natsumi Inoue |
| First Serialization: | 2020 |
| Status: | Ongoing |
| Genre: | Fantasy, Isekai, Adventure |
---
Beginning
In their previous lives, Ars was just an ordinary working adult who used to be like 99% of the population. He was average in everything and had no friends or even a girlfriend. One day, as he threw thrash outside, he felt a sudden pain and was knocked out.
At first, he thought it was just a heart attack, but later, he realized that he had died and was Isekai in this world, where he was reborn as a child. As he lived many years, he quickly accumulated in this world.
His father, Raven Louvent, is wealthy and owns the domain; therefore, they have sufficient money. Ars was very excited about this, wanting to learn more about this world and its events.
Ars was born with an exceptional skill where he can see the level of people and divide it into categories such as magic, defense, and attack. It was a valuable skill, as he could see the best in people without knowing them.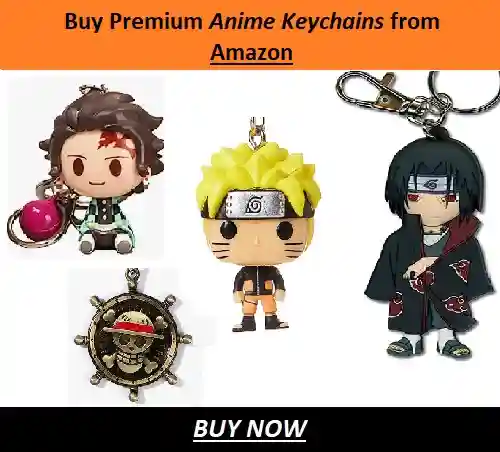 Due to being quite wise for his age, he understood the country's situation and concluded that there would soon be a vast, large-scale war that would kill most of the people he loved and that he needed to become vital to protect them.
---
Result
To prevent this, he must build an army of capable people willing to give everything up to protect the domain and its people. As a result, he began scouting for possible people with high magic levels.
But people with high magic levels were scarce, and since Ars was a child, nobody believed his words and ignored him. While roaming the streets one day, he found Ritsu, a Marca.
Marca is a breed of people everyone hates, but Ritsu has an extremely high level of potent magic. At first, he declined to help Ars, but after speaking with him, he agreed.
As he took him home, everybody treated Ritsu with hatred, but Ars was still adamant about making him his crew member, so he decided to challenge his father for a match between Ritsu and him, and if he impressed him, we would take care of him.
After exchanging blows, it was clear that he was hugely talented, and Raven admitted him into the family.
---
Difficulties
Ars had been looking for other people for a few months but did not find anyone, and he was starting to lose hope. He met Charlotte, who had incredible firepower but was reluctant to join as she was penniless and had a family to care for.
Later on, as she gets entangled in the wrong business, Ars rescues her and promises to take care of her family and provide them with education and all the necessities. She changes her mind.
His last piece of the puzzle was someone who could use his brain and devise a strategy, as everyone he had recruited was only powerful physically, but they all needed intellect.
He gets intel about Rosel, a prodigy who can read and write at a very young age but is extremely shy and reluctant to do anything that requires him to step outside his house.
Ars bait him by telling him about all the books they have in the mansion, as Rosel is very fond of books and can memorize them within a few minutes and come up with an idea very quickly.
---
Reincarnated as an Aristocrat with Appraisal Skill Characters
Ars LouventArs Louvent is the main character of the series and one of the leading members of the continent. Due to already being mature enough to understand how the world works, he has built up a strong army and a lovely family he wants to protect.
All the villagers in the domain also love him, as he has always helped them whenever required.
1)Ritsu
Ritsu is one of the most loyal characters in the series and would not think twice before killing anyone if they threatened to kill or harm Ars in any way possible.
He belongs to the race called Marca, which everyone hates, but it does not matter in the eyes of Ars, who happily accepts him as part of the family. He is also the right-hand man of Ars and is always on constant alert.
---
2)Raven Louvent
Raven is the head of the Louvent family and the father of Ars and his little brother and sister. When he was young, he was not wealthy, nor did he have a family to support, but all on his own, continuously working hard without fail, and with sheer willpower and persistence, he worked his way through the ranks and became a domain owner.
---
3)Charlotte
Charlotte is one of the most muscular women in the series and, on the battlefield, is also known as the Louvent Flame Princess and can wipe entire armies alone. She also has leadership qualities and is very popular among the people.
She always looks out for Ars and is a constant rival of Ritsu as they both compete to become the favorites of Ars.
---
4)Rosel
Rosel is the mastermind of the crew and a prodigy. When they first meet, he is a scared kid who refuses to listen to anyone and does not want to do anything.
He lost his mother at a young age, which traumatized him, and he could not believe in anyone. It was all until he met Ars, who provided him with a happy environment and a loving family.
---
5)Lysia
Lysia is the fiancée of Ars and the future queen of the family. Lysia and Ars were children when their parents decided to tie the knot for the future.
Unfortunately, Ars forgot this promise but later revealed all the information about their relationship. At first, he was very aware of her presence, as he thought Lysia had ulterior motives, but that was not the case, and she loved him.
---
Reincarnated as an Aristocrat With An Appraisal Skill Plot Review
Ars Louvent was an average salaryman in his previous life, where he lived alone, had no one to talk to, and had no single girlfriend in his entire life. One day he got a heart attack and died.
He thought that his boring life had finally ended, but he soon opened his eyes only to find himself in the body of a newborn baby. His parents named him Ars Louvent and thus began his new life in a new world.
As he grew up, he quickly foresaw the future of this country and the upcoming war that would destroy everything. Instead of giving up, even though he was just three years old, he led a group of people and prevented it from happening.
Luckily, he had a valuable skill that made his goal easier, as he could see their levels and avoid the people who, unfortunately, lacked the power and magic capabilities to fight in the war.
After looking for people for a few years, his group is finally complete, and now he can finally protect the people he loves, and the territory passed down to him from his father as a gift.
---
Is Reincarnated as an Aristocrat with an Appraisal Skill worth reading?
Reincarnated as an Aristocrat is a series with a unique storyline and significant character development. The world-building is one of the most well-detailed, and each character has a unique trait that makes them attractive.
The author gives a lot of thought to the side characters and ensures they also get their time to shine. The fights in the series are well-choreographed, and the series' art is fantastic.
---
Conclusion
The series is one of the most underrated ongoing series and deserves to be checked out. The art is perfect, and the series' story is unique and exciting, with many unforgettable characters filled with plot twists and good world-building.
The series is worth checking out, and once you have read through some chapters, you will get hooked on this masterpiece.
---
Do small things with great love.
Follow us on Twitter for more post updates.
Also Read:
I am a first-year student pursuing Data Science and Artificial intelligence and have always been mesmerised by AI and wish to build one for my own in future. In my free time, I like to watch Romance Anime or read Seinen Manga.