Last updated on February 18th, 2021 at 06:19 pm
The Black Clover manga, which is an adventure, fantasy series, revolves around Asta and Yuno's journey to the Clover Kingdom to take the Magic Knights Entrance Exam and achieve their goal to become Magic Emperor. The Clover Kingdom has countless enemies; previously, they battled against their enemy neighbor, namely the Diamond Kingdom, and later exchanged blows with the members and leader of the Eye of the Midnight Sun.
In the ongoing chapters, the Clover Kingdom's Magic Knights, along with the mages of the Heart Kingdom, are fighting the Dark Triad and the devils. The Kingdom of Clover is protected by Magic Knight Captains, and they are led by the Magic Emperor, the highest rank in the organization. 
Members of the Magic Knights are divided into nine different squads, each of which is led by a Magic Knight known as the Captain, and the members are differentiated through four ranks, namely Grand Magic Knight, Senior Magic Knight, Intermediate Magic Knight, and Junior Magic Knight. Each rank is further divided into five other classes except Grand Magic Knight, with the 1st class as the highest and the 5th class as the lowest. And in this post, we are going to discuss the ability and magic skills of the Senior Magic Knights; priority will be given to the vice-captain, and rank them according to my research and thoughts. 
Top 10 Senior Magic Knights of the Clover Kingdom in Black Clover-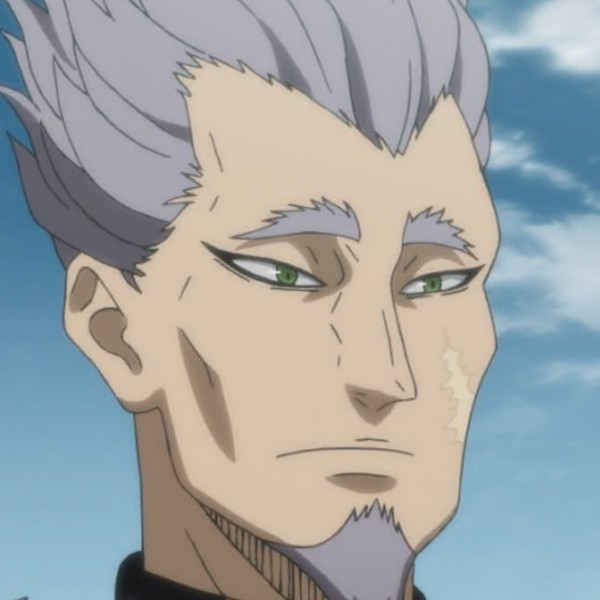 Rob Vitesse is a 2nd class Senior Magic Knight and member of the Silver Eagle Squad. His magic attributes grant him the power to manipulate air.
Despite possessing one of the elemental magic spells like Yuno, he is nowhere near his level. Also, during the Royal Knights Selection Exam, his team lost against Luck Voltia's team, and we were unable to see him at his potential. So, we have placed him in the 10th position.
---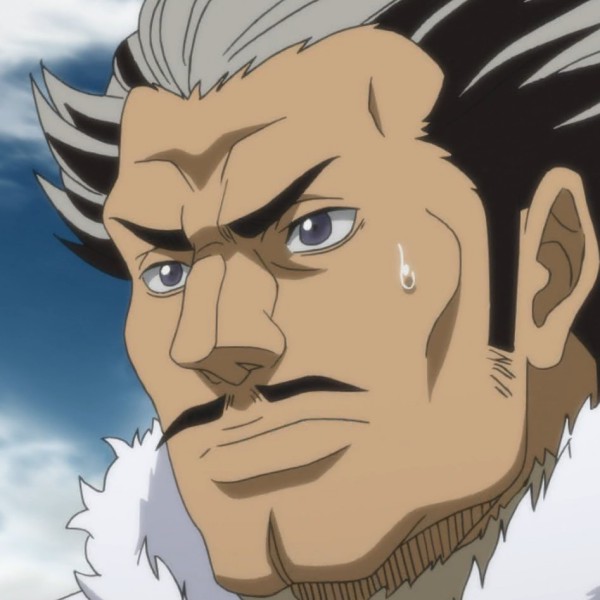 Curtis Warren possesses a three-leaf clover Grimoire, which enables him to control various rock-based spells. Besides being one of the members of Silver Eagle Squad, he is also a 3rd Class Senior Magic Knight. 
During the Royal Magic Knight Selection, he teamed up against Asta's team and was able to stand his ground against them, and later blocked one of Mimosa's magic spells using Rock Fortress. He protected his team's crystal even though the crystal was heavily damaged, so we have positioned him above Rob but below Alecdora.
---
Alecdora Sandler belongs to the Golden Dawn Squad and is a 4th Class Senior Magic Knight. His Restraining and Sand Magic allows him to manipulate sand and build objects and entities from the sand while Restraining Magic restraints opponents.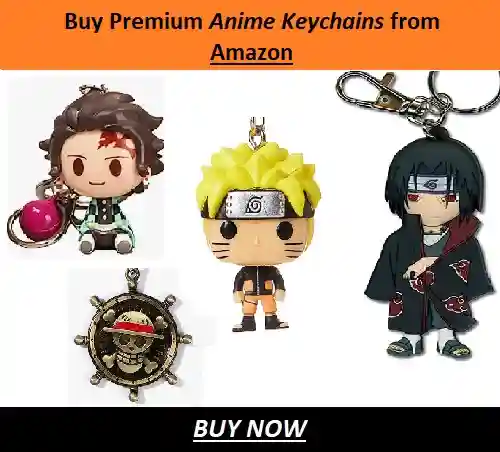 He can use both offensive and defensive magic skills yet lost to his fellow squad member Yuno and his team. Again during his confrontation with Asta, he was able to block and negate Alecdora's sand spells easily. We have ranked him as 8th as his magic has the potential to become one of the dangerous spells if he breaks his limit. 
---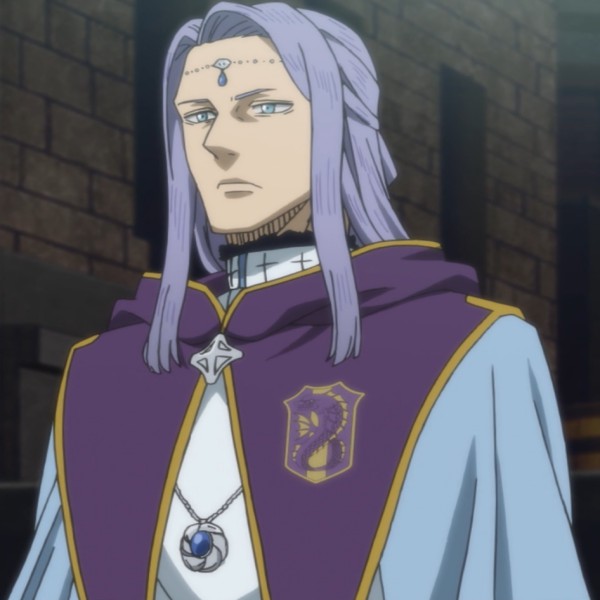 Xerx Lugner is the possessor of a three-leaf clover Grimoire that contains various ice magic skills and can easily create ice out of nothing and control them. He is the current vice-captain of the Purple Orca Squad. 
He defeated several Magic Knights during the Reincarnation Arc but was later exorcised by Asta. Previously he was also overpowered by Zora Ideale before the Royal Knight Selection Exam. So, we have ranked him in 7th position. 
---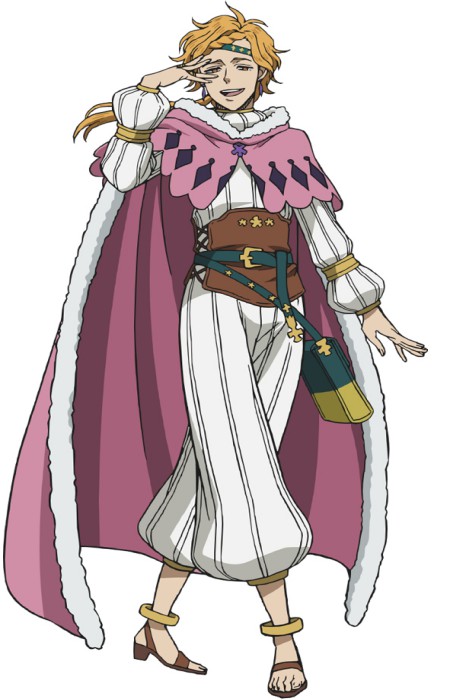 Kirsch Vermillion belongs to the Royal House of Vermillion and can create and manipulate cherry blossoms. He is a 1st Class Senior Magic Knight and the current vice-captain of the Coral-Peacock Squad. 
His rank being vice-captain proves his skills and magic power, but he is unable to grow strong in terms of power due to his vain nature, so we have placed him in 6th position. 
---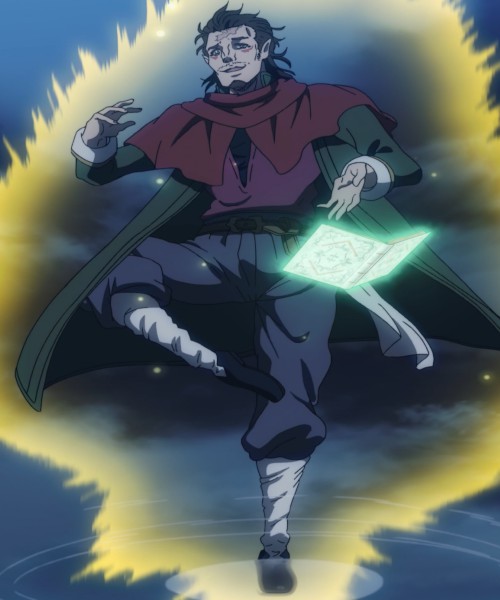 Randall Luftair is the current vice-captain of the Crimson Lion Squad and manipulates air as his magic ability. While possessed by a spirit of an elf, he defeated his squad's several Senior Magic Knights as well as easily blocked Leopold Vermillion's e Spiral Flame and later was restrained by Fuegoleon Vermillion. Therefore, he is ranked 5th on the list and above Kirsch Vermillion.
---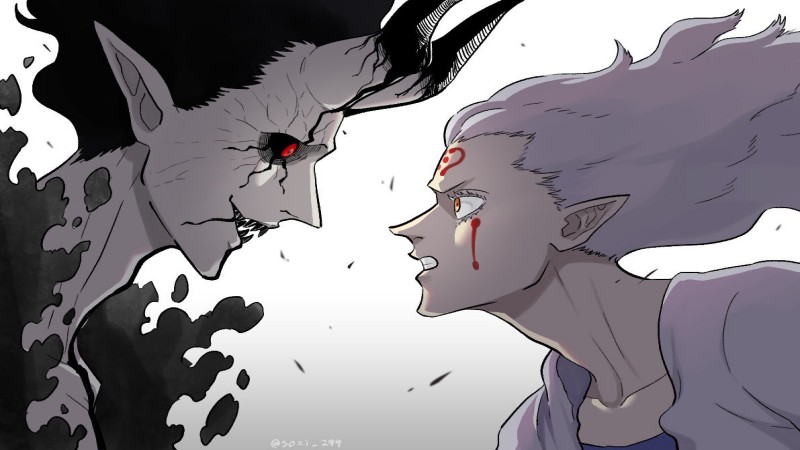 Must Read- Top 10 Apostle of Sephirah in Black Clover Ranked
---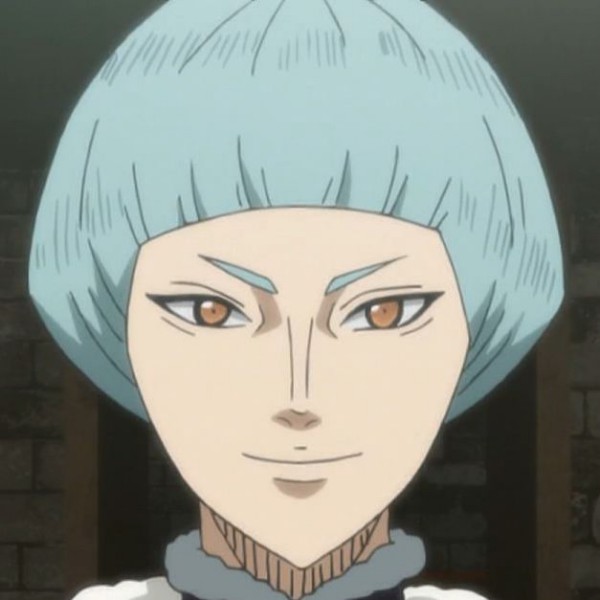 Marx Francois is a 1st class Senior Magic Knight and one of the advisers of the 28th Magic Emperor, Julius Novachrono. His Communication Magic allows him to transmit and project auditory and visual information, and combined with Memory Magic; he can easily probe and display the memories of individuals to get information.
According to him, the information gathered using his magic is accurate. He is also capable of manifesting and concentrating his mana on his hand, creating the spell Magic Bullet and subsequently launching them towards an opponent, blasting them away. So without a doubt, he is 4th on the list.
---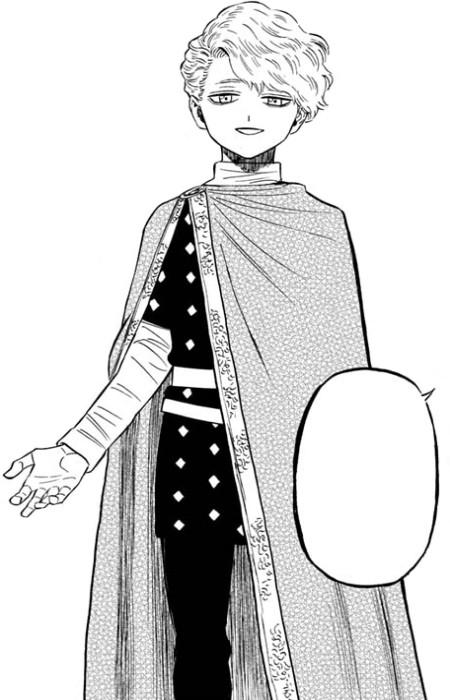 Besides being the human host for the elf, Ratri Langris Vaude is also a nobleman from the House of Vaude. He is a 1st Class Senior Magic Knight and the former vice-captain of the Golden Dawn Squad. He is the wielder of the rare offensive Spatial Magic, and due to this ability, he rarely opens his Grimoire despite possessing one. 
He can teleport anything, including magic spells, out of existence and is skilled enough to summon magic power to match his doubled spells. He is quite powerful as he previously defeated one of the Diamond Kingdom's Eight Shining Generals on his own; he was also appraised by Zenon as the second-best spatial mage. Therefore, he earns his 3rd rank on the list. 
---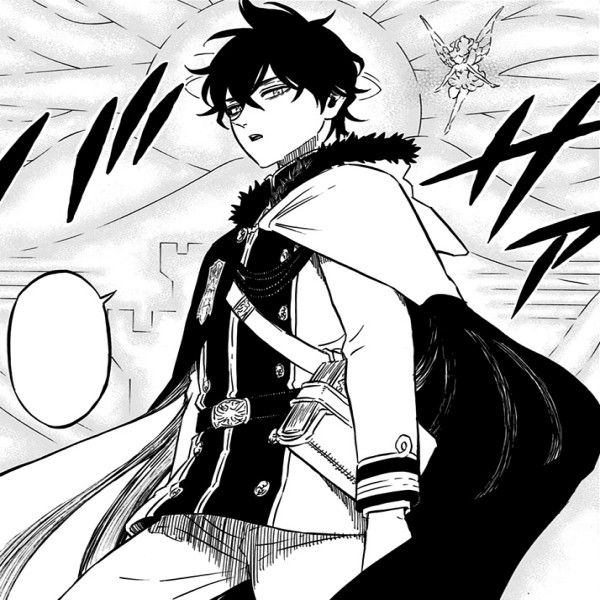 Yuno is the wielder of the Four-leaf Clover Grimoire in the series and the current vice-captain of the Golden Dawn Squad; he was a 5th Class Intermediate Magic Knight before being promoted. He also possesses Sylph, the spirit of the wind, who chose to serve Yuno after he found her scroll in a dungeon. He was adept at controlling Wind Magic even before he got his Grimoire and can construct objects and entities from the wind. 
He is powerful enough to cast two spells at the same time and can easily control his Mana Zone. Previously he fought two of the Diamond Kingdom's Eight Shining Generals and defeated one of them. He also achieved Stage Zero after he was possessed by the spirit of an elf. Without a doubt, he ranks second on the list as he was able to overpower Zenon at 70% in the recent arc even though he lost to Zenon using 55% of his devil's power in the past.
---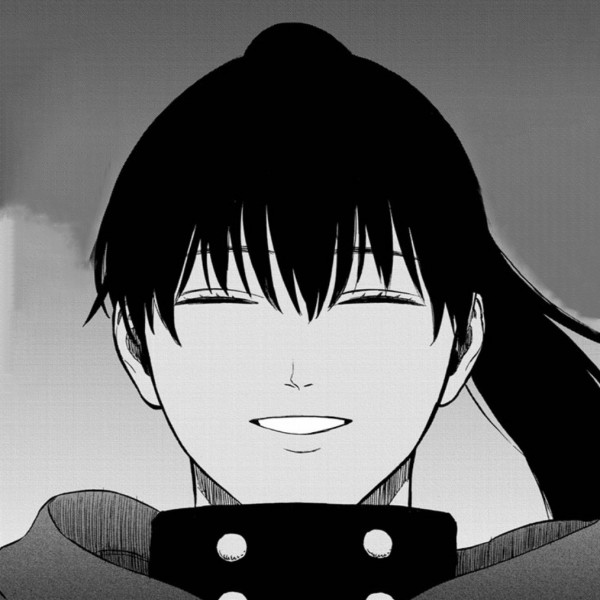 Nacht Faust is the vice-captain of the Clover Kingdom's Black Bull squad of the Magic Knights as well as host to four devils, Gimodelo, Slotos, Plumede, and an unnamed devil. He wasn't introduced in the series up until chapter 246, where it was revealed he was working as a spy within the Spade Kingdom.
Besides being the host to four devils, his magic ability is Shadow Magic, which allows him to control shadows as well as immobilize people who step into shadows. He can physically restrain his opponent using his magic skill and easily slip in and out of the shadows of other people and things. He also overpowered both Asta and Liebe with ease and later, along with Jack, took on Dante; for those reasons, we have positioned him as rank 1. You can read the Black Clover series from the official website of Mangaplus Shueisha and Viz Media. Follows us for more news and Top 10s, and let us know your thoughts in the comment section; until then, stay tuned. 
---
Follow us on Twitter for more post-updates.
Also Read-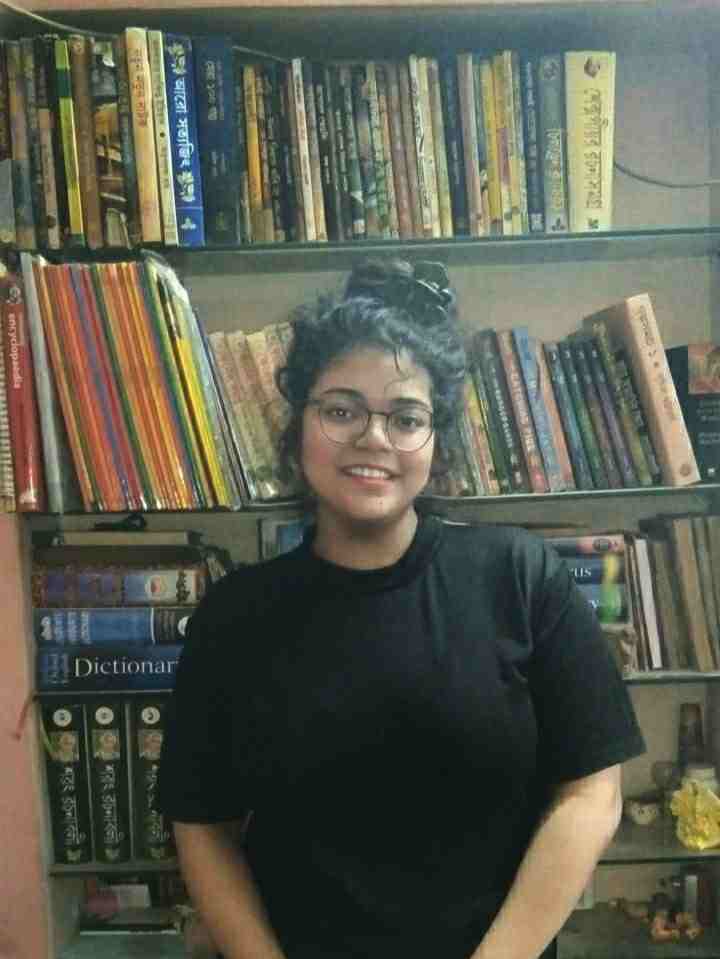 Namrata is a nature lover and frequently spends their time making elaborate plans of settling near the banks of Manasarovar lake with their best friend. If not, then they can be found reading mangas, books, comics, or science journals. Quite interested in science and will start talking about its endless theories if given the opportunity.