Last updated on May 15th, 2022 at 03:39 pm
 Boruto encasing the next generation of Naruto has presented us with many powerful and new Jutsus. Boruto follows the story of Naruto's son Boruto as he embarks on his own adventure. It was written by Ukyo Kodachi and Masashi Kishimoto with the illustrations done by Mikio Ikemoto. 
Being the sequel to a highly popular series, Boruto was received with a lot of excitement by the fans. It had its own fan base within a few months and the plot started progressing smoothly. It was made even special by the fact that Boruto was completely different from Naruto and had a whole other personality. In this article, we are going to rank the top 15 strongest Jutsu in the Boruto series till now.
Top 15 Strongest Jutsu in the Boruto series –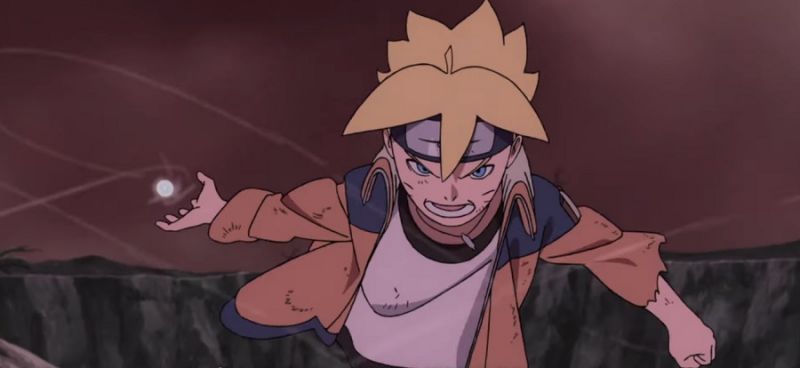 This was a technique created by Boruto while trying to learn Rasengan. It is a lightning-release version of Rasengan and one of his signature moves. The trick involves adding lightning release to a small Rasengan before throwing it at the enemy. While in motion, the Rasengan vanishes from sight due to the Lightning Release and adds an elemental surprise to the attack. This makes up for a great sneak attack as the enemy can't figure out from which direction the attack is going to come.
---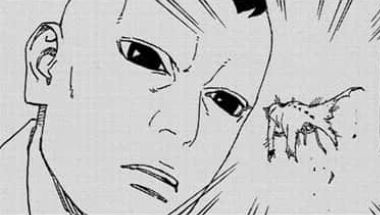 Shrinking Jutsu was one of the most powerful Jutsus used by Jigen. This allowed Jigen to shrink any object to its microscopic level. In this way, he was able to catch his enemies off guard and deal a great amount of damage to them. This Jutsu even proved hard for Naruto and Sasuke to deal with. What makes it even more fearsome is the fact that it can't be tracked easily even with the help of Sharingan giving it 14th place in the rankings.
---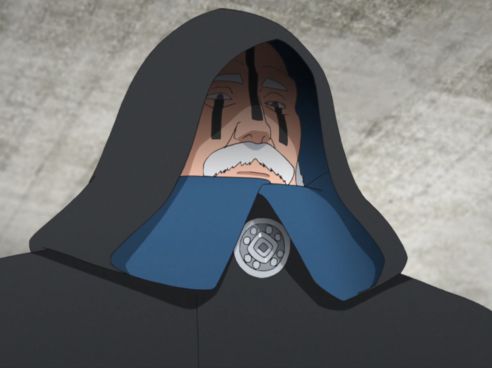 Dark Cloud was a strong Ninjutsu used by Boro. It allows him to unleash a dark mist that eats the bodies of his enemies trapped inside it. Gradually this technique extracts their strength and makes them paralyzed. It serves as a good defensive shield as it prevents enemies from approaching it. Moreover, it can't be absorbed by Karma since it is not a chakra-based attack. This gives it a massive advantage against Karma users and gives it the 13th position in this list.
---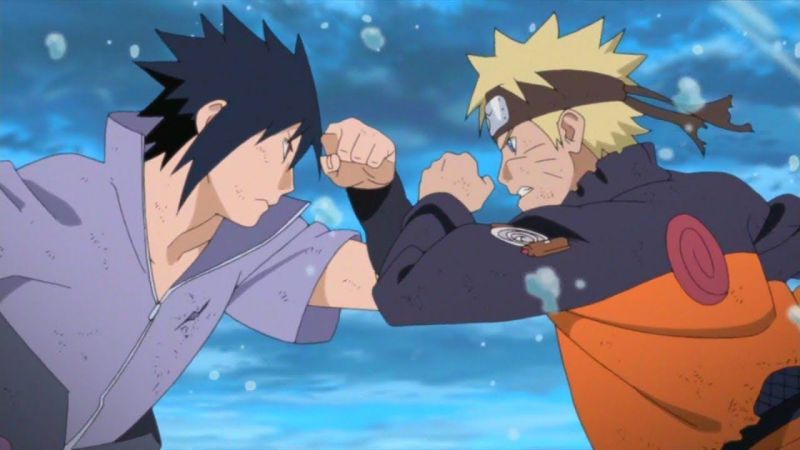 Must Read- (2021) Naruto vs Sasuke: Power Comparison till Boruto Series
---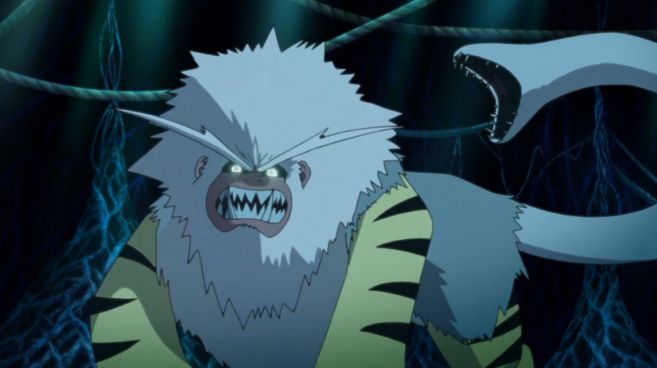 Nue is a yonkai that can be summoned through a summoning Jutsu. It was created by Hashirama Senju's cells to wreak havoc in Konoha. It selects its targets based on their negative emotions and then preys on them. It can also make its opponents give in to their darkest thoughts. Moreover, with its unique regeneration, it can heal quickly from any sort of attack. It also possesses brutal strength and makes its way in 12th place in the rankings.
---
11) Space Time Doujutsu –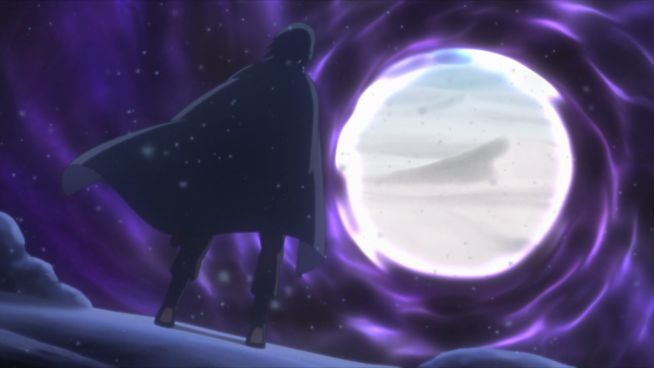 This was one of the characteristic Jutsus of Uchiha Sasuke in the Boruto series. It granted Sasuke the ability to travel to different dimensions using his Rinnegan. It comprised of creating a dark spiraling portal that allowed people to travel to various dimensions. It even allowed Sasuke to travel to Kaguya's six dimensions and Momoshiki's dimension. However, it also uses a large amount of chakra and makes Sasuke unable to use his Mangekyo Sharingan and Rinnegan for quite some time. On that note, this takes the 11th spot on our list.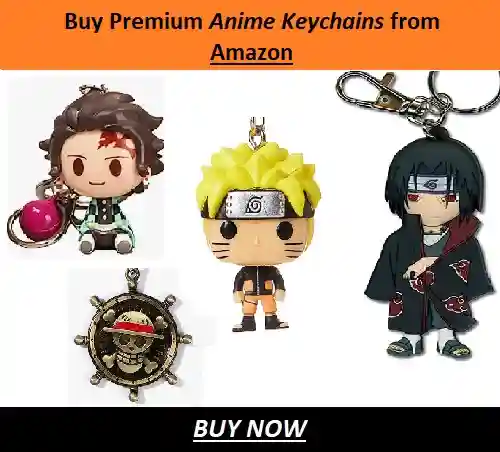 ---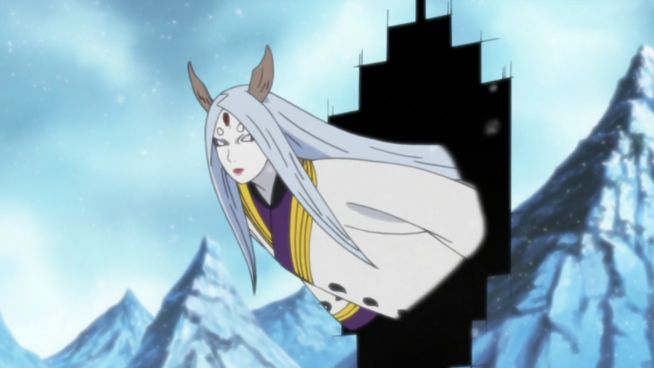 Yomotsu Hirasaka belongs to the Kekkei Mora technique that is generally used by the members of the Ohtsutsuki Clan. It is also the progenitor of all the space-time ninjutsu that were developed afterward. Similar to Space-Time Ninjutsu, it allows the user to transport themselves to a different location. It was used by Kaguya Ohtsutsuki to travel between her six dimensions. Moreover, it also allows her to distort enemies or make ambush attacks within a short moment. The speed of the portal creations was even difficult for a shinobi like Sasuke to handle.
---
9) Palace of the Dragon King –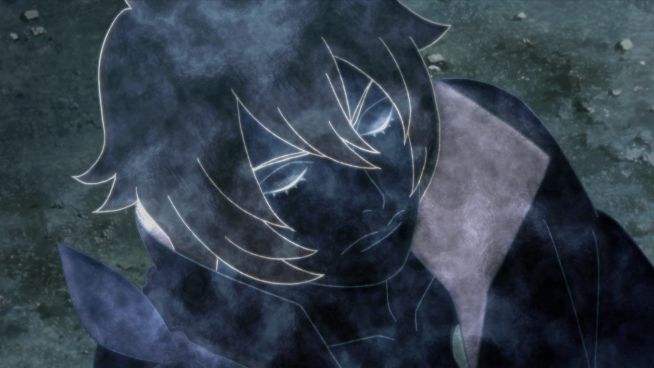 Palace of the Dragon King Jutsu also known as Time Freeze was a special Jutsu used by Urashiki Ohtsutsuki during the Boruto series. This Jutsu involves taking the shape of a black box and releasing a gaseous substance. If a person comes in contact with it, it petrifies their entire body and preserves them alive for ten thousand years. This Jutsu also refers to the story of Urashima Taro. Thus, due to its time-freezing abilities, this Jutsu manages to make its way into the 9th position in the rankings.
---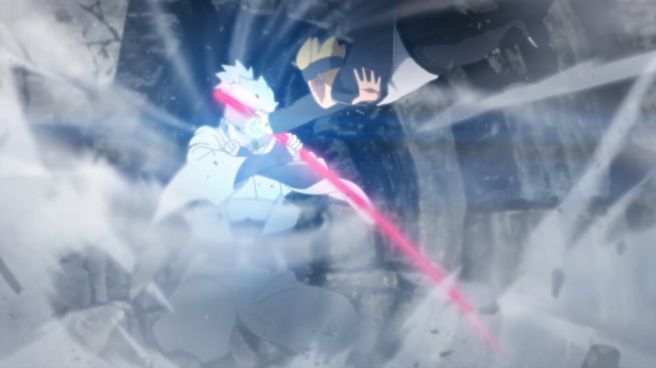 Jutsu Extraction was a signature Ninjutsu used by Urashiki Ohtsutsuki during the Boruto series. It involved creating a fishing rod of Chakra through which extended a thread and a hook. He could then use it to pierce through strong defenses, extract chakra within them and store it within his gourd. This also allowed Urashiki to replicate the techniques of the person's chakra he extracted. This proved extremely useful and dangerous since he was able to copy Gaara's manifestation of sand and Kurama's increased healing powers. As a result, this Jutsu takes 8th place in the list.
---
7) True Fire of Samadhi –
True Fire of Samadhi also known as Flames of Purgatory was a powerful Ninjutsu used in the Boruto series. This was one of the Fire Style techniques used by Kashin Koji which was his specialization. This technique was powerful enough to burn someone within seconds. Moreover, the flames couldn't be extinguished by wind or rain, making regeneration almost impossible. This fiery Jutsu with its crazy damage potential comes in the 7th position in the rankings.
---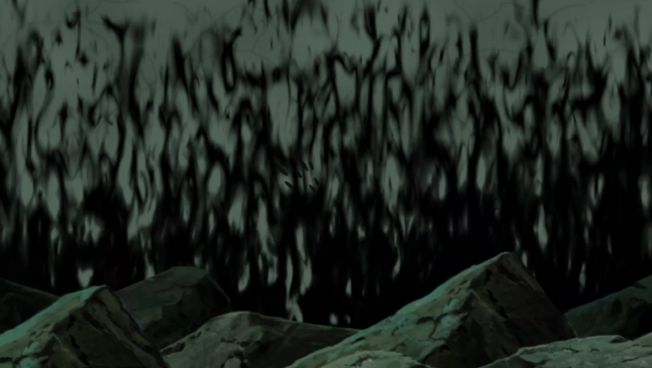 One of the strongest eye techniques, Amaterasu makes its way in the 6th position. It is a Mangekyo Sharingan Doujutsu and the strongest Fire Release technique out there. In the Boruto series, it was first used by Sasuke and it became one of his powerful Jutsus. This technique lets the user produce black flames at the enemy's focal point of vision. As a result, this is almost impossible to dodge and the flames keep on burning till the target is completely burned to death. This just goes on to show that it is a frightening Jutsu that can crush opponents within the blink of an eye.
---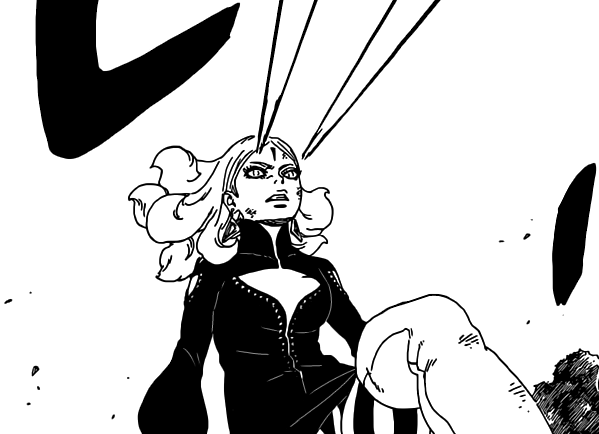 In 5th place comes the Destruction Beam used by Delta of Kara. This was one of her strongest Jutsus in the series during her mission to take back Kawaki to Jigen. This Jutsu was even recognized by Naruto to be extremely powerful as it was almost impossible for the person hit by it to recover. Moreover, it can also negate the regenerative abilities of a person making it very dangerous.
---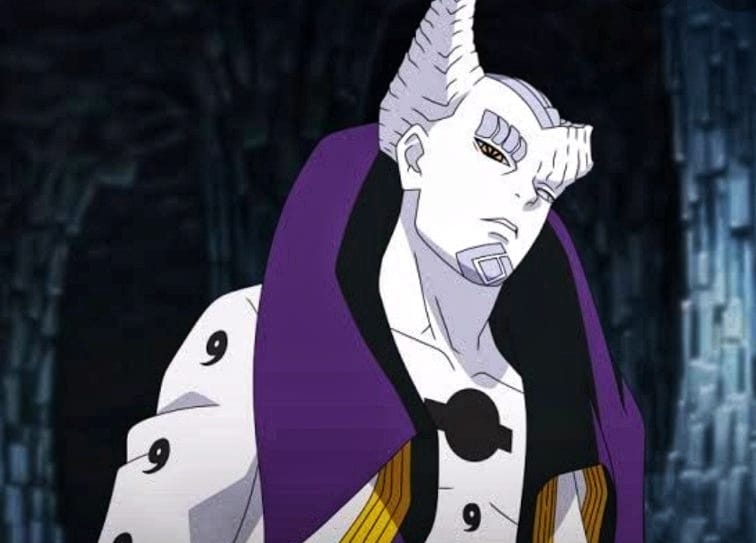 Must Read – Power of Jigen/Isshiki Otsutsuki in Boruto
---
4) Super Ultra Big Ball Rasengan –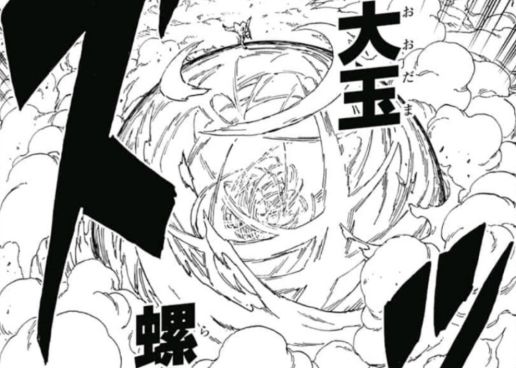 Rasengan has been one of the classic Jutsus since the Naruto series. Even in the sequel, we saw various modified forms of it and one of them was the Super Ultra Big Ball Rasengan. This was one of the strongest techniques used by Naruto during his fight against Delta. It was an improved version of the Ultra Big Ball Rasengan and its impact was powerful enough to leave a huge crater on the ground.
---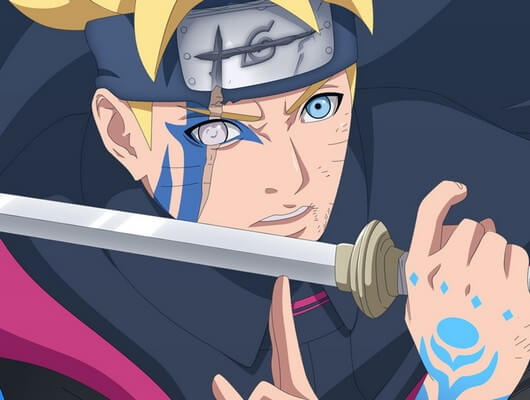 The protagonist of this series had also many powerful Jutsus in his artillery. Jougan was one such Doujutsu that Boruto used in the series. This technique allowed Boruto to observe the changes in one's chakra and thus track them using it. It also allowed him to see the Chakra Pathway System and deduce its weak points. The most useful application of this Jutsu was to predict the location of Yomotsu Hirasaka.
---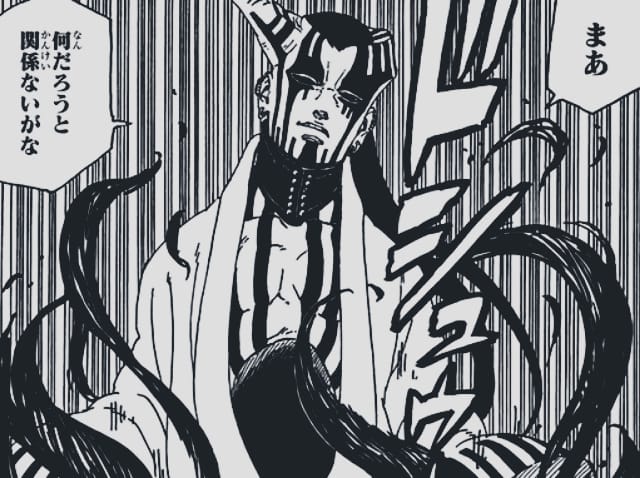 Karma: Rift is the strongest Jutsu used by Boruto in the series till now. It is a space-time Ninjutsu that can be used by anyone possessing Karma. It allowed Boruto to create a portal and transport himself to any place within seconds. Although at first Boruto required Kawaki's help to use this technique, it goes without saying that he will be able to master it in the future. thus, this space-time Ninjutsu takes second place on the rankings with its wide range of applications.
---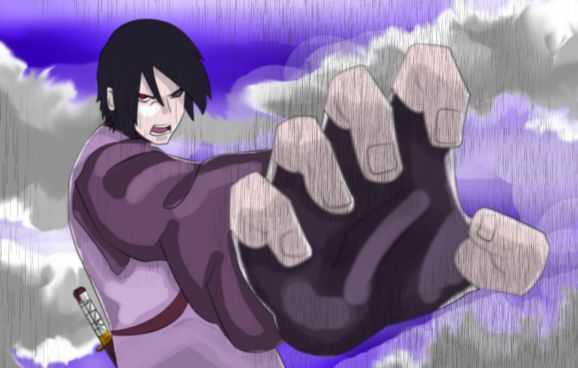 This Doujutsu which can be used by the people possessing Rinnegan is the strongest Jutsu to be used in this series. It is extremely powerful and has various applications including sealing off an enemy and as a strong offensive attack. It involves the creation of a black sphere that generates enormous gravitational pull, attracting all the things around it towards itself. Although it uses a lot of Chakra this Jutsu is capable of immobilizing all the nine-tailed beasts by itself which is nearly an impossible task. 
This brings our ranking of the top 15 strongest Jutsus used in the Boruto series to an end. We are bound to see many incredibly powerful Jutsus in the future and some might even overtake the Chibaku Tensei in terms of power. We will come back with another top 15 articles, till then enjoy the latest chapters of the manga on Mangaplus Shueisha. 
---
Follow us on Twitter for more post-updates.
Also Read-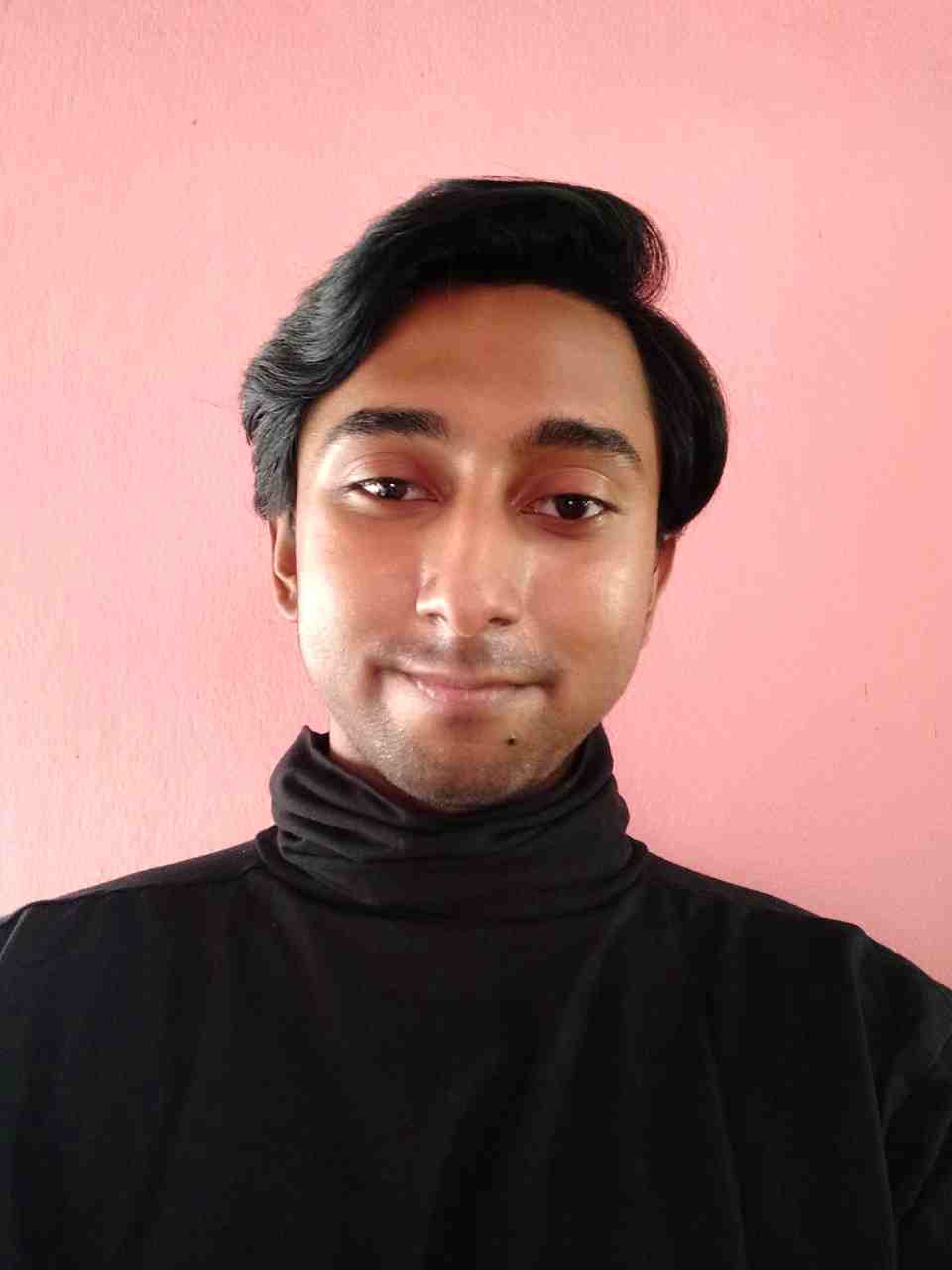 Life took a sudden turn for me when I finally decided to watch Kimi no nawa & Clannad. While both of them made me cry and introduced me to this vast world of anime. The Anime and Manga world is an escape for me from this complicated real world and serves as a relief. Being a content writer for OtakusNotes still feels like a dream and has been one of the best things to happen to me this year. It has been a productive distraction for me and I am loving every moment of it.