One of the breakout anime of 2017 was the fantasy romance series The Ancient Magus' Bride. The story, worldbuilding, characters, and animation, all blew away the minds of the viewers. The series was later renewed for a second season. Its Part 1 was released in April this year with Part 2 scheduled to be released in the upcoming Fall 2023. 
In this article, we'll discuss some important things about The Ancient Magus' Bride Season 2 Part 2, including the plot, the significant characters, the release date, and finally, where to watch. 
The Ancient Magus' Bride Season 2 Part 2: Wiki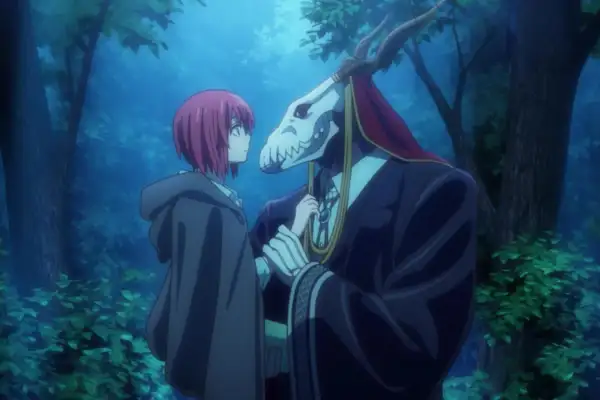 2017's The Ancient Magus' Bride is an anime adaptation of the manga of the same name, written and illustrated by the mangaka Kore Yamazaki. The manga received widespread popularity and critical acclaim for its interesting fantastical world and beautifully written characters.
Targeting the shounen audience, the manga has been serialized since 2013 in a magazine named Comic Garden and is still ongoing.
With the anime project taken by Wit Studio, the first season of The Ancient Magus' Wife was released in 2017. The first season has 24 episodes. There are a few OVAs and ONAs which were released following the first season. The second season didn't come out until earlier this year, premiering in Spring 2023.
Season 2 of The Ancient Magus' Wife is divided into two cours. The first cour, named The Ancient Magus' Wife Season 2 Part 1, has 12 episodes. The anime also had a change of studio in the second season, with Season 2 being animated by Studio Kafka. Season 2 Part 2 will also be released by the same studio and is listed to have 12 episodes. This means like Season 1, Season 2 will also have a total of 24 episodes.
The returning anime will also have its original voice actors for the characters. The protagonist, Chise, will once again be voiced by Atsumi Tanezaki with the titular ancient magus i.e., Elias will have Ryouta Takeuchi's voice. Other returning voice actors include Kouki Uchiyama, Aya Endou, Mutsumi Tamura, and more.
---
Plot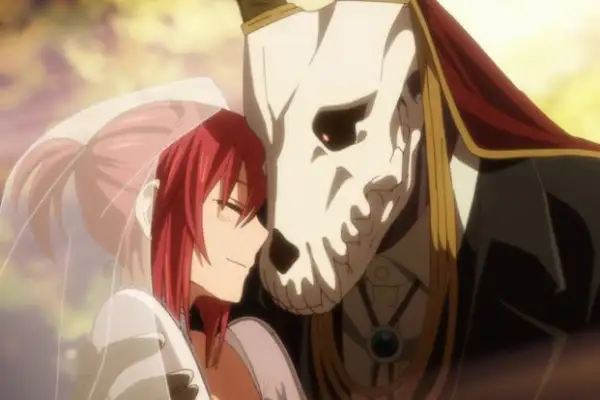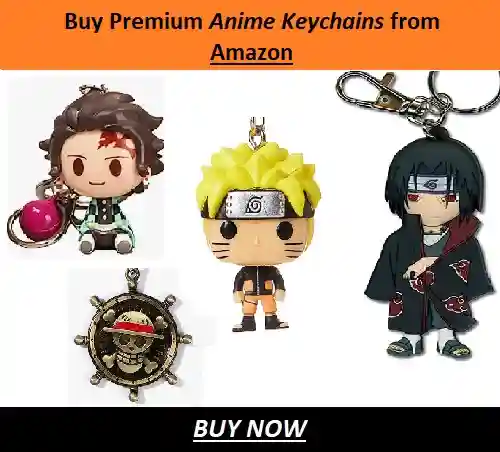 The plot of The Ancient Magus' Bride follows an unfortunate Japanese orphan, the 15-year-old Chise Hatori. Chise has always been a little quiet and weird to others. Her parents abandoned her at a very young age and she has been bullied by her peers all her life. 
Her life seemingly takes a turn for the worse when she is sold to a tall man with a strange mask for five million pounds in an auction. Chise has decided to succumb to her fate in the hands of her new owner if only to have a roof over her head. With that bleak determination, she is chained and taken to her new home.
While on her way, Chise hears some mysterious men in robes gossiping about how a buyer like that managed to snag a rare Sleigh Beggy for himself. Not understanding anything they said, Chise decides to ignore them and follows her buyer into a study room.
This is where the man reveals himself to be a magus named Elias Ainsworth. With his magic, Elias transports them to a magical world that resembles rural England. Full of magical beings and fantastical events, Chise is mesmerized by this world as she accepts her new role as the apprentice and bride of the ancient magus.
In Season 2, Chise enrolls in an elite sorcerer school to learn a way to remove her curse and heal herself out of her self-sacrificing tendencies. Elias doesn't agree with her decision but ultimately accepts her wish. In the new school, everyone is awed by Chise as they have never seen a mage performing magic before. 
But soon Chise realizes that there is more going on in the school and she must carefully choose people to trust and befriend.
---
Main Characters
1) Chise Hatori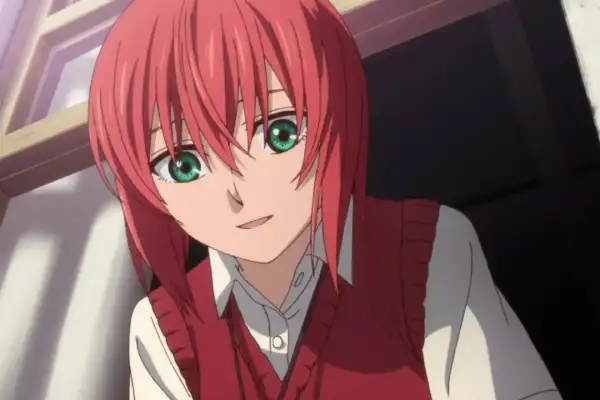 Chise Hatori is the protagonist of The Ancient Magus' Bride. She's a teenager who suffered a horrible childhood. Unknown to her, Chise is a Seigh Beggy, meaning she is a magical being capable of absorbing and generating almost limitless magic.
Due to this, she has unknowingly attracted good and bad spirits all her life, leading to great misfortune for her family which ultimately led to her mother trying to kill her before changing her mind and abandoning Chise, killing herself instead.
After being bought in an auction, Chise is taken to the magical world by her groom, Elias Ainsworth, a Magus who later becomes her teacher.
---
2) Elias Ainsworth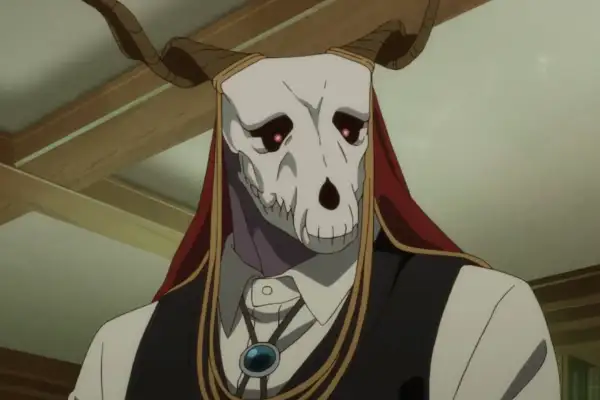 The other main character of the anime, Elias Ainsworth is the ancient magus in the title. He is a human-fae hybrid, made of both elements and is an exceptionally powerful Mage. Elias buys Chise in an auction and brings her to his reclusive home in the magical world. He then reveals Chise's new role as his apprentice. Elias is not only Chise's purchaser and teacher but also her groom.
---
Release Date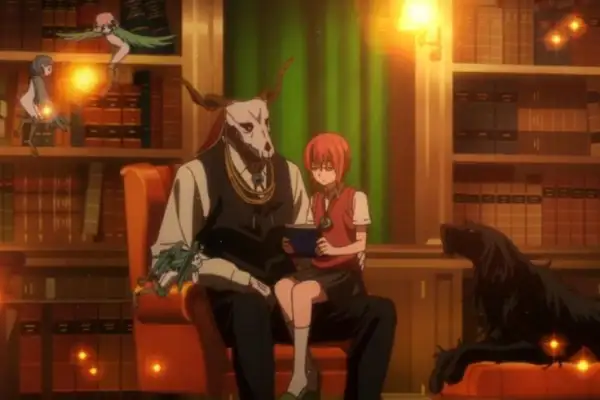 Part 1 of the second season of The Ancient Magus' Bride was released in Spring 2023, on April 6, 2023, and ran until June 22. The second part of Season 2 of the anime is all set to premiere in the Fall 2023, on  Thursday, October 5, 2023. Season 2 Part 2 is listed to have 12 episodes but the last date of airing isn't revealed yet.
---
Where to Watch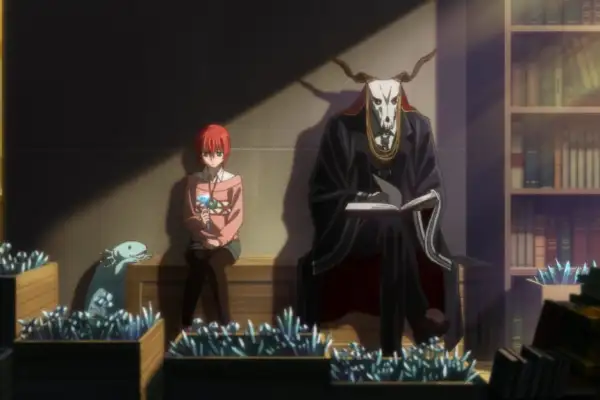 The Ancient Magus' Bride Season 2 Part 2 will air online on Crunchyroll. The previous seasons of the anime are available on multiple streaming platforms including Crunchyroll, namely Aniplus TV and Bilibili Global.
In certain parts of the world, the mentioned streaming services or this particular anime may not be accessible. If that is the case, then the viewer can use a VPN to bypass the problem and watch the anime on those streaming platforms.
This is where we end our discussion on The Ancient Magus' Bride Season 2 Part 2. The anime will be airing very soon. Don't forget to catch it if you are interested in well-crafted magical fantasy and an enduring romance story. Also, keep reading Otakus' Notes to keep reading more articles like this about various anime.
---
Do small things with great love.
Follow us on Twitter for more post updates.
Also Read:
Anamika loves words and stories and putting them to pages. She also loves anime, manga, books, movies and everything fantasy. She has been a fan of anime since childhood and her admiration for it only grew with years. Her passion for writing is even more elevated by writing about the things she loves.