One of the most popular shounen manga, Tokyo Revengers ending in Chapter 278, has caught the fans by surprise. Despite the final arc turning out to be shorter than expected, fans expressed their admiration for Wakui's storytelling. He gave us a brilliant shounen manga with a unique concept.
The plot was well thought-out, although fans managed to find some minor plot holes. Some even criticized the ending for being rushed; however, it was a happy ending where Takemichi managed to save everyone. All the characters lived normal and tragedy-free life. Lastly, the last chapter left many questions unanswered or relatively open to interpretation; let's dive in.
Tokyo Revengers Ending Chapter 278
The chapter features two coloring pages, beginning with Mikey and Takemichi's conversation as he prepares for his wedding. The following page features the cover of the chapter showing married Takemichi and Hinata as they walk down the Church stairs while everyone cheers for them with joy and excitement.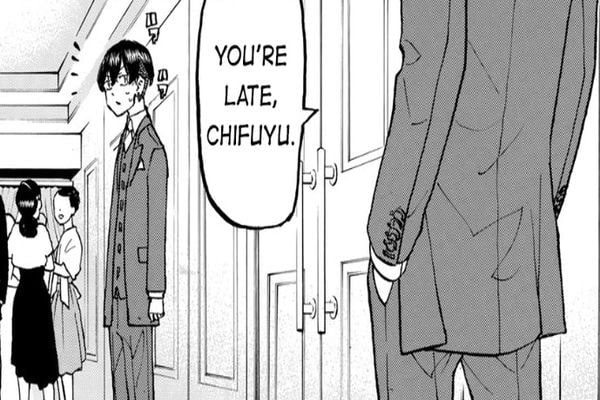 The chapter then begins showing Chifuyu running late for the wedding but just making it in time. Draken and Mikey immediately greet him amidst their conversation about Mikey fumbling in a race. From here on, the story shifts to Chifuyu's POV. He thinks to himself about how far they've all come.
He reminisces how it's been 11 years since Toman disbanded and what everyone has been up to. Everyone enjoys their usual banter as we see them all grown up and thriving. Takemichi and Hinata finally get married, surrounded by their friends and loved ones.
The chapter primarily consists of Chifuyu updating us readers on what everyone's been doing. Here are the current professions of some key characters he mentions:
1. Mikey

– He became a popular and successful Moter Racer. He now has an entirely new hairstyle with a middle part. Mikey's team was known as 

Top of

Manji

.
2. Draken

– Draken became the mechanic for Mikey's professional team as well as his

unofficial manager.
3. Coco and Kisaki

– They are two successful businessmen, owning "

TE & KO Group

." The chapter suggests that they make a lot of money and run their business smoothly. After all,

it's Kisaki!
4. Izana

– Izana is a director of a non-profit organization called "

Tenjiku

." He travels the world due to work and also because he always wanted to do so. He mentions that the donations from TE & KO Group help his

organization to run smoothly.
5. Kakucho, Mucho, and Mochizuki

– They work with Izana at Tenjiku. All of them volunteer for underprivileged

orphans as they share the same vision.
6. Haitani Brothers

– They own a successful club as they enjoy their lives peacefully. As Rindou says, "

There is peace in music

," and it turns out these brothers are as chill as

ever.
7. "The Akashi Siblings"

– Haruchiyo and Senju are famous YouTube sibling stars. Even at the wedding, they're surrounded by fans and camera flashes. 

Takeomi

is their Manager-

Producer.
8. Shinichiro

– Shinichiro runs 

SS Motors

 as he should. He is now the calm and fun individual he was supposed to be. 

Inupi

works for SS Motors, too, alongside

Shinichiro.
9. Terano South

– He is the heavyweight champion of foreign Martial Arts. Chifuyu mentions that he hangs out at the Gojo Gym, owned by 

Waka and Benkei

, every time he is in

Japan.
10. Mitsuya

– He finally became the Fashion Designer

he wanted.
11. Hanma

– Surprisingly, Hanma became a freelancer, Photographer,

and Traveller.
12. Naoto

– Unexpectedly, Naoto is a 

Journalist

for Occult Magazine. It is only befitting that he chose to be in touch with occult studies as he was the first person to

believe in Takemichi's ability. In the initial timeline, Takemichi influenced him to become a detective as they both wanted to save Hinata.
13. Emma

– Emma is a homemaker as she always wanted to have a family and

live a peaceful life.
14. Chifuyu

– Chifuyu is the president of "

Peke-J Land

." 

Kazutora and Baji

 are Chifuyu's employees, while Baji is also pursuing Veterinary Science.
---
Tokyo Revengers Mysteries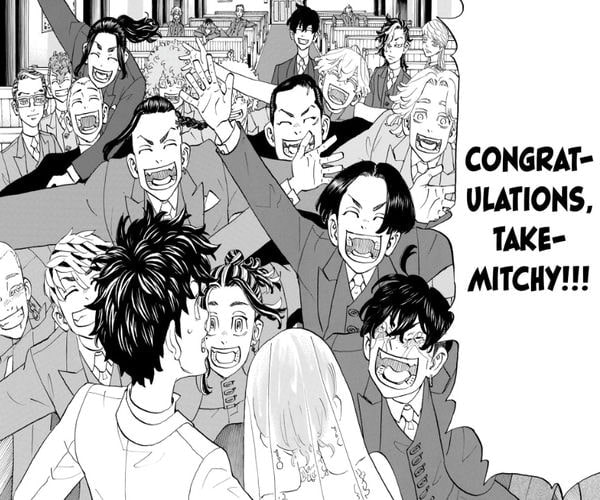 Surprisingly, the last chapter is narrated by Chifuyu. He mentions that he remembers everything they've been through in all the previous timelines. That brings us to a question- 

how does he remember everything, unlike others?

Chifuyu was neither a trigger nor a time leaper; therefore, we still don't know how he remembers everything. However, he was the first person Takemichi shared his secret with, and they'd been close friends since.
Furthermore, the time leaping ability, in general, is still a mystery. Where did it come from and how it really works is even more confusing now. We still have no explanation regarding who pushed Takemichi in front of a train in the very beginning or how did he even get the ability in the first place.
Time Leaping

– We start with the rule that one can only time leap with the help of a particular trigger. One can time leap on the same day and time in the past while the body of the time leaper in the current timeline will simply just be in a comatose-like state.
Toward 

Tokyo Revengers Ending

, we see the ability to defy the initial "rules." Since Takemichi time leaped via Mikey as a trigger, and at that point, the time and date were irrelevant. Takemichi and Mikey, together time leaping in the past, makes it even more complicated.
Mikey's Dark Impulses

– We have no explanation of how exactly did Mikey develop the 

Dark Impulses

or whether they were a literal curse. However, why is he the only one suffering from it and not other people that were also saved using time leaping?
Takemichi & Mikey's time leap

– The manga doesn't explain if Takemichi actually died and came back to life. The transfer of the time leaping ability is also hazy since both of them time leaped. We only know that since Mikey killed Takemichi, he obtained the ability. However, if Takemichi had already died, how did he suddenly become the trigger and time leaped together with Mikey to come back to life?
Apart from all of this, we got an explanation for many actions of the characters that affected the timelines. For instance, we now know why Kisaki did what he did (murder Hinata, that is!).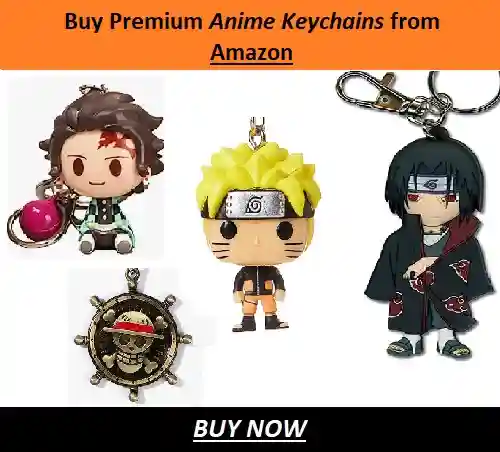 His goal was to become the top gangster and confess his feelings to Hinata while Takemichi was in his way. To make it worse, Hinata even rejected him.
Although, it is still a mystery how did every character overcome or didn't do several incidents that led them to ruin their lives, especially when they were independent. Likewise, the Tokyo Revengers ending has left all the fans guessing and theorizing.
---
What's next?
Fans were quick to bombard their questions and reviews of the ending. So much so that Wakui announced the release of a Special Arc in 2023. However, we don't know what it will cover or if it will be a spin-off altogether. The exact release date of the Special Arc is pending confirmation from Wakui or Kodansha.
Therefore, Tokyo Revengers fans still have something to look forward to. Perhaps, we may get some answers. We shall cover the Special Arc when it is finally out. Until then, check out some interesting articles below.
---
Do small things with great love.
Follow us on Twitter for more post updates.
Also Read: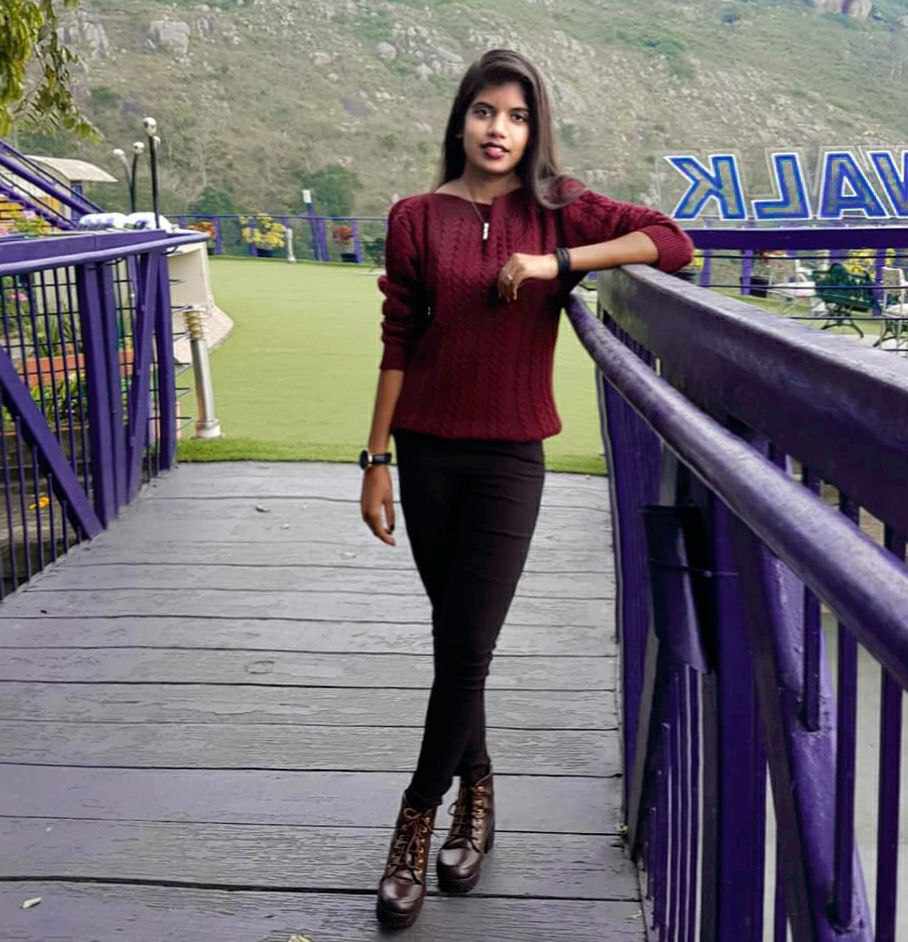 Starting off with love for medicine and plans for pursuing it, I found myself drawn to a mismatched career in Hospitality & Tourism. Little did I know that my passion and love for literature had always been by my side. Therefore, here I am now, sharing my words on multiple amazing platforms, one of which is Otakus Notes. What better way to put my abundance of love and knowledge of anime, manga, k-drama and webtoons, to use!