The best thing about Crunchyroll is the fact that it has a considerable collection of animes with various genres.
In this article, we will go through the mature content on this platform and compile a list of the top 15 mature anime on Crunchyroll.
There is a lot of mature anime to watch on Crunchyroll, and as we know, this particular genre has a huge fanbase.
We have ranked them based on their ratings provided in MyAnimeList and have also provided each of their brief plots.
Top 15 Mature Anime on Crunchyroll–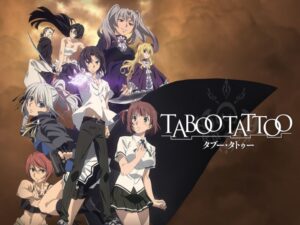 Mal Score – 5.77
Plot – This story is about Seigi, who is proficient in martial arts and has an inherent desire to use it for the greater good.
As usual, he saved a man from some punks one day and got a strange tattoo in return. 
It was the source of great power whose origin dated back to the Serinistan Kingdom. This also led to Seigi being chased by a violent pursuer who is after that weapon.
Number of episodes – 1 season (12 episodes)
---
14) Valkyrie Drive: Mermaid–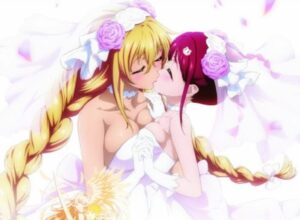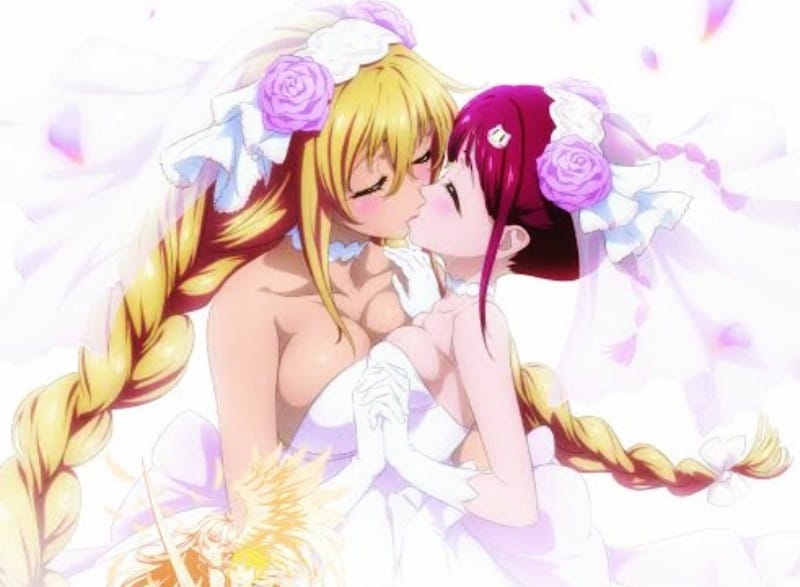 Mal Score – 6.09
Plot – The worst thing that can happen to someone in school is getting teased because of their name.
This is exactly what happened to Mamori Tokonome, who found herself restrained in the exotic Mermaid Island one day. 
She was lucky enough to get rescued by Mirei Shikishima, but now both of them needed to work together and protect themselves from other dangers lying around the island.
Number of episodes – 1 season (12 episodes)
---
13) The Severing Crime Edge–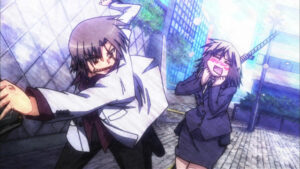 Mal Score – 6.70
Plot – The weird obsession with cutting beautiful hair leads Kiri Haimura to an abandoned hill house where he meets up with a beautiful girl named Iwai.
Kiri comes to know of the death game surrounding her and protects her from the authors trying to eliminate her. 
Later, he also realizes that the scissor he uses is a Good passed down to his family, which he uses to cut Iwai's hair and frees her from her curse.
Number of episodes – 13
---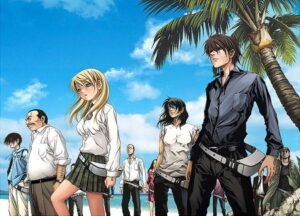 Mal Score – 7.34
Plot – Ryouta Sakamoto lives a measly life, with his only accomplishment being the top player in the video game Btooom.
One day he wakes up to find himself in a recreation of that game where he has to eliminate the other participants in order to get out of it.
 He decides to team up with a fellow gamer as they go on a murder spree and edge closer to the truth.
Number of episodes – 1 season (12 episodes)
---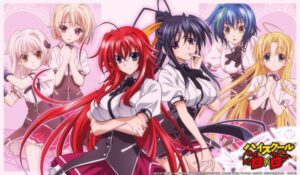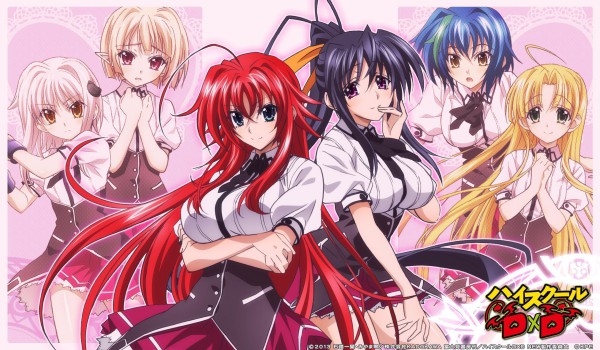 Mal Score – 7.37
Plot – Issei Hyoudou is a normal high school student who gets to go on a date with a fellow classmate.
However, that girl turns out to be a fallen angel and eliminates him brutally. 
Luckily, Issei is saved by the Occult Club President, Rias Gremory, who recruits him as her servant.
Now, Issei has to fight alongside his new comrades with his newly gained powers.
Number of episodes – 4 seasons (48 episodes)
---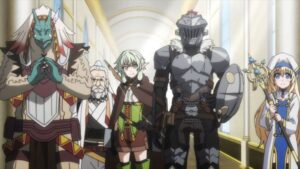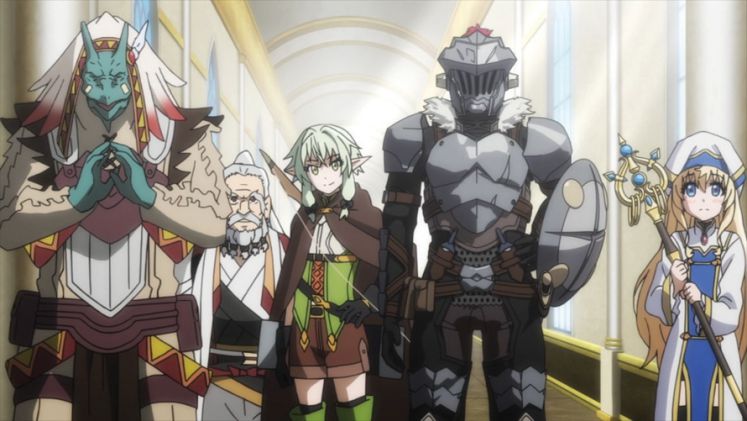 Mal Score – 7.43
Plot – A Priestess decides to join a young group of rookies to raid a cave and crush the goblins who have been causing menace for a long time.
However, the raid doesn't go according to plan, and all of them were wiped out. 
She somehow gets rescued by the Goblin Slayer, who brings her to his guild, which is focused on exterminating the goblin population with a plan.
Number of episodes – 1 season (12 episodes)
---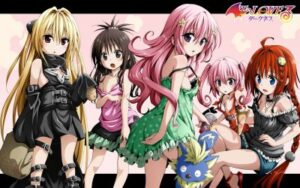 Mal Score – 7.47
Plot – Amidst the tensed encounters between planet Develuke residents and Earth inhabitants, Nana and Momo transfer to earth school under the watchful eyes of their big sister, LaLa. 
Momo causes trouble between the three of them after telling Rito that she would supplement Rito's sisterly love with LaLa.
This situation is made even more complicated with the entry of the Golden Darkness, Yami, who has an army of high school students.
Number of episodes – 1 season (12 episodes)
---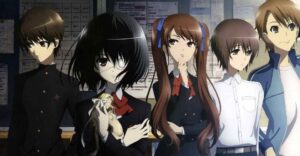 Mal Score – 7.51
Plot – After a high school student named Misaki passed away in Yomiyama North Middle School in 1972, class 3-3 has always been covered with darkness.
The events take place 26 years after this incident when Kouichi Sakakibara joins the school and meets up with Mei Misaki.
He does not pay any attention to the warnings of his classmates as he begins to get closer to the truth behind the incidents that happened 26 years ago.
Number of episodes – 1 season (12 episodes)
---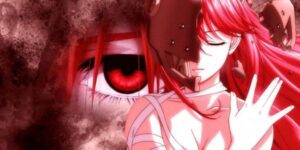 Mal Score – 7.53
Plot – In this anime, we follow a Diclonius named Lucy, who falls into the hands of the government due to her telekinetic powers.
She somehow manages to escape that hellhole and gets rescued by two college students, Kouta and Yuka. 
Both of them were unaware of the situation as they also get dragged into the dark secrets of the government.
Number of episodes – 1 season (13 episodes)
---
6) Dusk-Maiden of Amnesia-
Mal Score – 7.85
Plot – Yuuko is a ghost who haunts Seikyou Private Academy after dying in its basement 60 years ago.
One day, she meets Teiichi Niiya, who is able to see her, and he agrees to help her find her answers. 
They team up with two other people and investigate the paranormal activities as they delve deeper into the secret behind Yuuko's death.
Number of episodes – 1 season (12 episodes)
---
5) Serial Experiments Lain-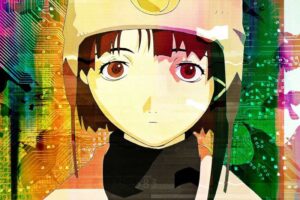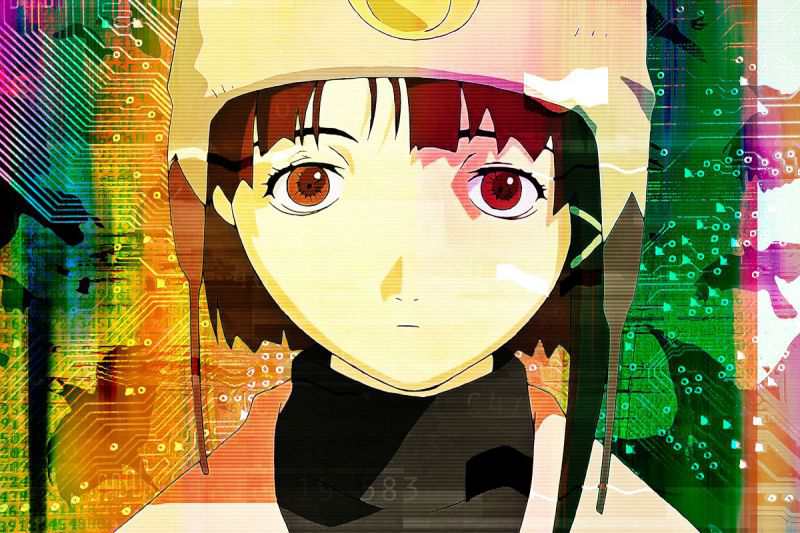 Mal Score – 8.05
Plot – The 14-year-old Lain's life takes a sudden turn when she receives a mail from her classmate, Chisa, who had committed suicide recently.
On opening it, she found herself sucked into the Internet, where strange things started happening, including the appearance of Men in Black. 
As Lain finds herself engaged in one event after the other, the boundary between reality and cyberspace starts diminishing.
Number of episodes – 1 season (13 episodes)
---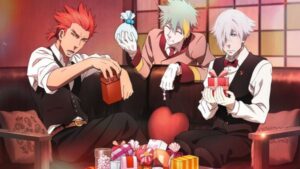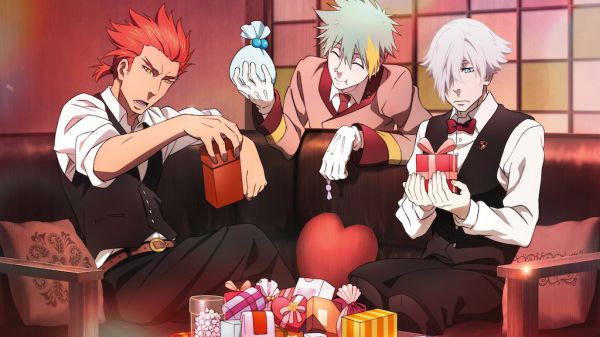 Mal Score – 8.18 
Plot – In this story, the concept of heaven or hell after death is nullified as the deceased need to participate in a variety of games to decide their fate.
They can either be re-incarnated or fall into an endless void. The games range from air hockey to bowling and are conducted under the strict supervision of the bar master.
Number of episodes – 1 season (12 episodes)
---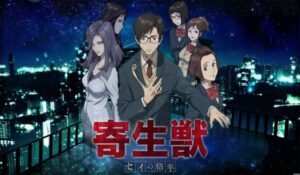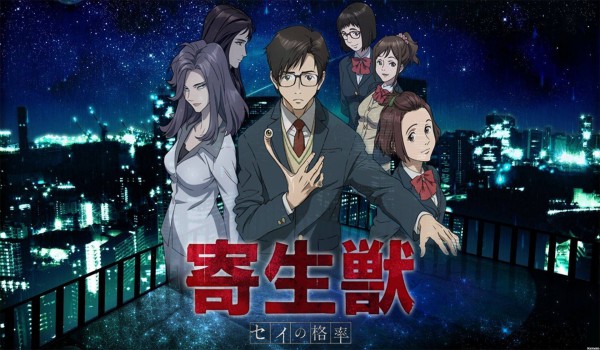 Mal Score – 8.37
Plot – The protagonist of this story, Shinichi Izumi, is infected by a parasite one sudden day.
However, the parasite somehow fails to take over his brain and resides in his hands instead. 
As a result, they have no choice other than co-existing and defeat the hostile parasites that are looking to take over the whole earth.
Number of episodes – 1 season (24 episodes)
---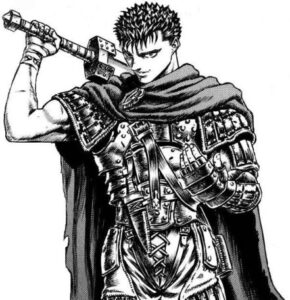 Mal Score – 8.50
Plot – Guts is a young mercenary who was born from the corpse of his mother. The battlefield is his life as he toils day in and day out to survive each passing day. 
His life is changed after encountering the Band of the Hawk, whose leader recruits him in their group.
Guts show his talents and quickly climbs the ranks to become the head of the offensive unit as his new life begins.
Number of episodes – 2 seasons (24 episodes)
Related- (2021) Top 20 Dark Manga like Berserk Ranked
---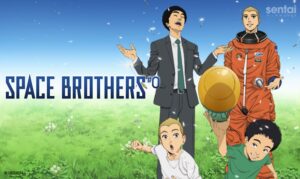 Mal Score – 8.51
Plot – The story involves two brothers named Mutta and Hibito who aim to become astronauts in the future. While Hibito aims to got the moon, Mutta's sights are set on Mars.
Life did not turn out as they expected as Mutta is stuck in an automotive company while Hibito is on the verge of landing on the moon. 
However, a golden chance befalls Mutta after quitting his company when his application for the next astronaut selection is accepted. 
Number of episodes – 2 seasons (99 episodes)
This brings us to our conclusion of the best Mature anime on Crunchyroll. As we have seen, Crunchyroll has a lot of mature content, which gives the fans a diverse collection to choose from.
 Some Crunchyroll mature shows may not be available in all regions, and people may need to use VPN. We will be back with more amazing content. Stay tuned till then.
When it comes to using a VPN, we recommend using PIA VPN. You can use this link to avail heavy discounts.
---
FAQ-
Q1- What is Mature Content?
Ans- Mature anime means any seinen or 18+ anime where it can be dark, uncensored and others.
Q2- How can we fix Crunchyroll?
Ans- We have already posted an article regarding this question. You can check here. 
Q3- Which is the best anime on Crunchyroll?
Ans- One Piece is the best anime on Crunchyroll.
Q4- Which is the best Ecchi anime on Crunchyroll?
Ans- Nisemonogatari is the best Ecchi anime on Crunchyroll.
---
Do small things with great love.
Follow us on Twitter for more post-updates.
Also Read –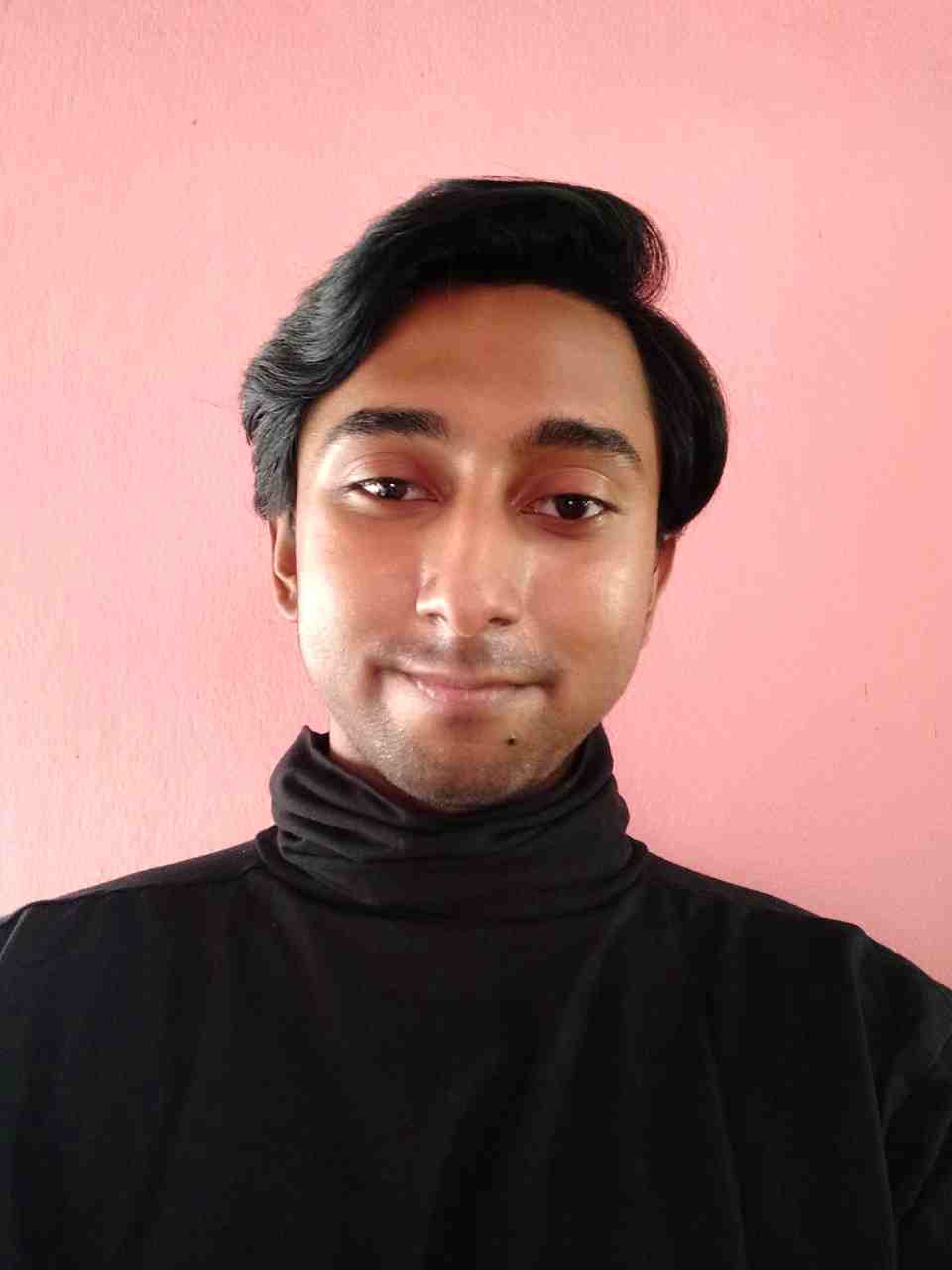 Life took a sudden turn for me when I finally decided to watch Kimi no nawa & Clannad. While both of them made me cry and introduced me to this vast world of anime. The Anime and Manga world is an escape for me from this complicated real world and serves as a relief. Being a content writer for OtakusNotes still feels like a dream and has been one of the best things to happen to me this year. It has been a productive distraction for me and I am loving every moment of it.