This article is updated based on new information.
The best thing about Crunchyroll is the fact that it has a considerable collection of animes with various genres. In this article, we will go through the mature content on this platform and compile a list of the top 15+ mature anime on Crunchyroll.
There is a lot of mature anime to watch on Crunchyroll, and as we know, this particular genre has a huge fanbase. We have ranked them based on their ratings provided in MyAnimeList and have also provided each of their brief plots.
What is Mature Anime?
Everyone thinks anime is for teens. But that's not true there are many anime that aimed at an older crowd is on a whole other level. Mature anime comprises advance level of violence, gore, n*dity and s*x than you have ever imagined. So, now you will get an idea on what Mature Anime actually are. So, let's begin ranking.
---
Top 15+ Mature Anime on Crunchyroll
16) Taboo Tattoo
MAL Score: 5.77
Plot: This story is about Seigi, who is proficient in martial arts and has an inherent desire to use it for the greater good. As usual, he saved a man from some punks one day and got a strange tattoo in return. 
It was the source of great power whose origin dated back to the Serinistan Kingdom. This also led to Seigi being chased by a violent pursuer who is after that weapon.
Number of Episodes: 1 Season (12 episodes)
---
15) Valkyrie Drive: Mermaid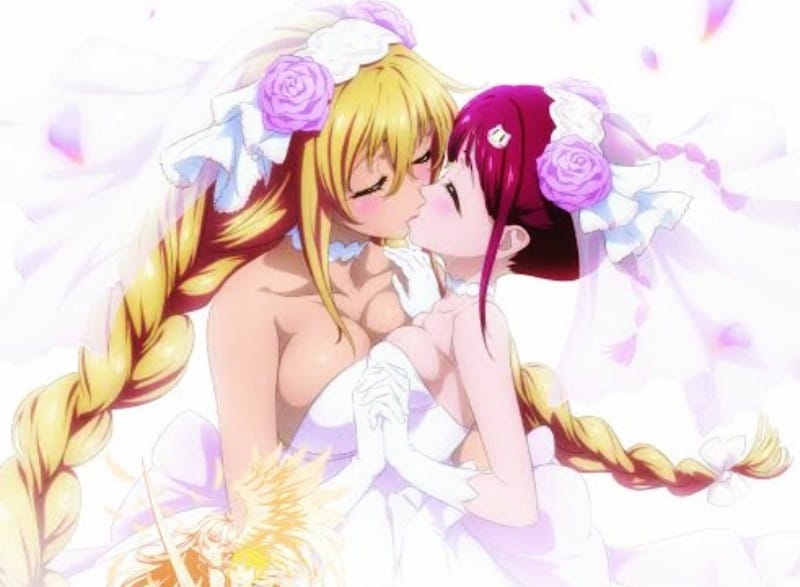 MAL Score: 6.09
Plot: The worst thing that can happen to someone in school is getting teased because of their name. This is exactly what happened to Mamori Tokonome, who found herself restrained in the exotic Mermaid Island one day. 
She was lucky enough to get rescued by Mirei Shikishima, but now both of them needed to work together and protect themselves from other dangers lying around the island.
Number of Episodes:  1 Season (12 episodes)
---
14) Speed Grapher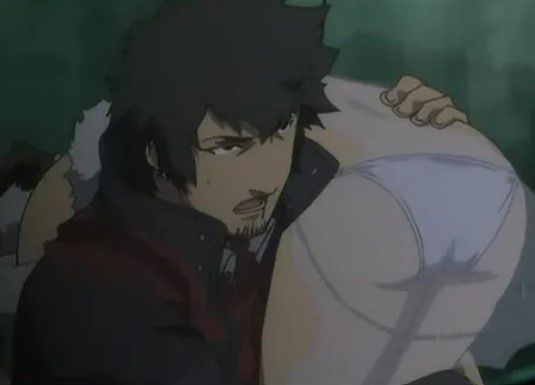 MAL Score: 7.31
Plot: The plotline of Speed Grapher begins after ten years of war. The anime mainly portrays the environment after the battle, where crimes are considered to be normal.
The story revolves around Saiga, a war photographer who infiltrated the Roppongi Club in the Red-Light district of Tokyo. His task was to collect information about them, but unfortunately, he was caught by them.
The club member puts himself in front of a girl named Kagura, who is doing a ritual, and it leads to the awakening of a special ability in Saiga. He is endowed with the ability to make things explode when photographed, and this event flips his life upside down. So, Saiga gets an ability but at what cost?
Number of Episodes: 1 Season (24 episodes)
---
13) High School DxD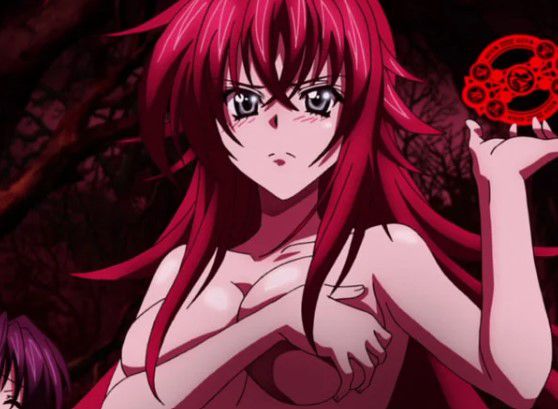 MAL Score: 7.37
Plot: Issei Hyoudou is a normal high school student who gets to go on a date with a fellow classmate. However, that girl turns out to be a fallen angel and eliminates him brutally. 
Luckily, Issei is saved by the Occult Club President, Rias Gremory, who recruits him as her servant. Now, Issei has to fight alongside his new comrades with his newly gained powers.
Number of Episodes: 4 Seasons (48 episodes)
---
12) Goblin Slayer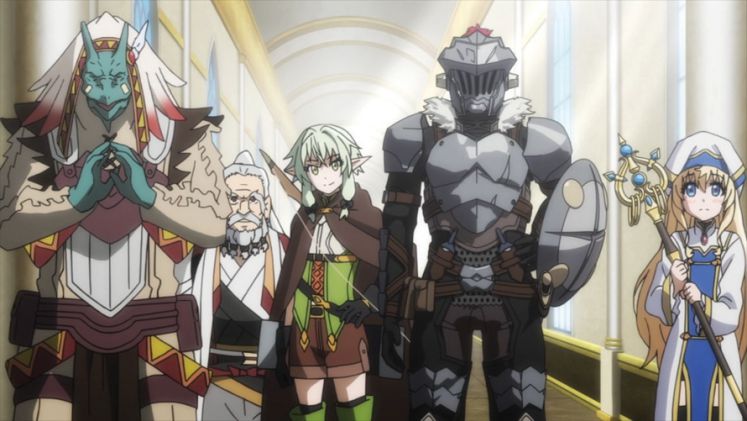 MAL Score: 7.43
Plot: A Priestess decides to join a young group of rookies to raid a cave and crush the goblins who have been causing menace for a long time. However, the raid doesn't go according to plan, and all of them were wiped out. 
She somehow gets rescued by the Goblin Slayer, who brings her to his guild, which is focused on exterminating the goblin population with a plan.
Number of Episodes: 1 Season (12 episodes)
---
11) Hellsing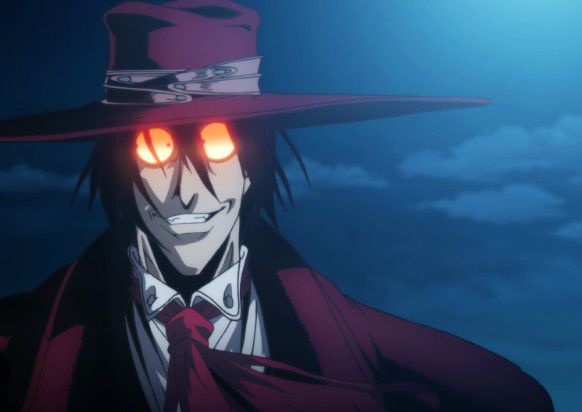 MAL Score: 7.49
Plot: When we are thinking of the best vampire anime, Hellsing comes at the top. The story revolves around an immeasurably powerful vampire named Alucard, who is summoned under the command of Sir Integra Fairbrook Wingates Hellsing.
She is the leader of the Hellsing organization that deals with supernatural threats. But now supernatural forces are rising and turning normal humans into ghouls.
Hence, to end everything, Integra summoned her most formidable asset, Alucard, a brutal and powerful vampire, to eliminate every supernatural threat.
Number of Episodes: 2 Seasons (23 episodes)
---
10) Another
MAL Score: 7.51
Plot: After a high school student named Misaki passed away in Yomiyama North Middle School in 1972, class 3-3 has always been covered with darkness.
The events take place 26 years after this incident when Kouichi Sakakibara joins the school and meets up with Mei Misaki.
He does not pay any attention to the warnings of his classmates as he begins to get closer to the truth behind the incidents that happened 26 years ago.
Number of Episodes: 1 Season (12 episodes)
---
9) Prison School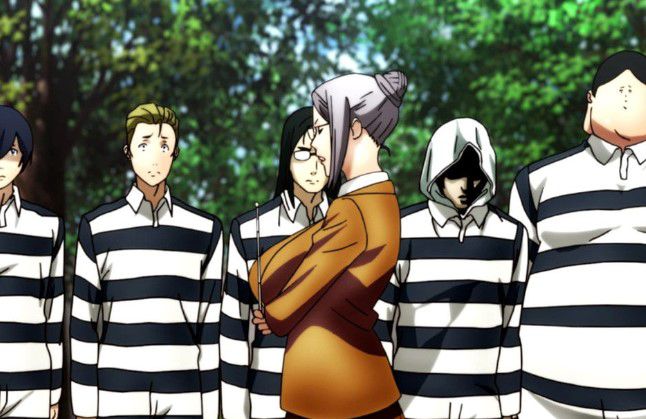 MAL Score: 7.62
Plot: If you want something romantic, ecchi, with a lot of comedy, Prison School is best for you.
The story revolves around five boys, Kiyoshi, Gakuto, Shingo, Andre, and Jo, who gets caught peeping into the girls' bath, and as a result, they are thrown into the school's prison where they must spend an entire month in a harsh life.
But the interesting part is that the security ladies are beautiful and strict. So, will these boys enjoy their prison life around beautiful girls?
Number of Episodes: 1 Season (12 episodes)
---
8) Tokyo Ghoul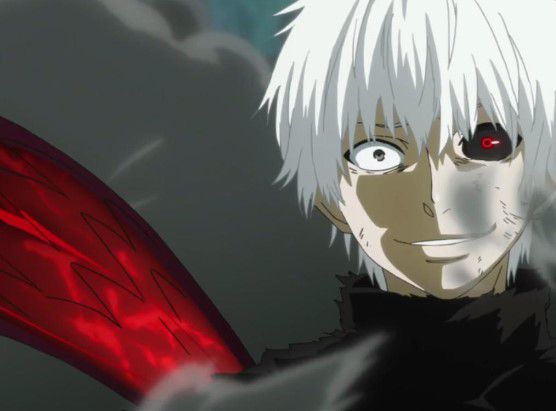 MAL Score: 7.79
Plot: You all are well aware of Tokyo Ghoul's plot. It's a story of a normal college student Ken Kaneki who meets a beautiful woman named Rize Kamishiro.
But later on, he discovers that Rize is a flesh-eating ghoul who lures him here and now while trying to save his life from her; he meets an accident.
He wakes up in a hospital and finds out that he is saved by transplanting Rize's organ inside him. Now, day by day, he slowly transforms into a human-ghoul hybrid. And from here, his new dreadful journey begins.
Number of Episodes: 4 Seasons (48 episodes)
---
7) Black Lagoon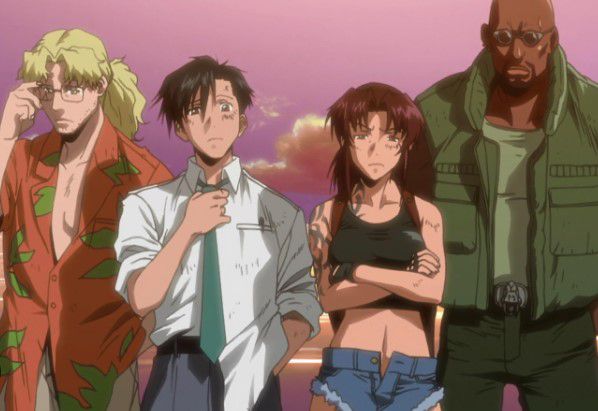 MAL Score: 8.03
Plot: Black Lagoon has a unique story where an ordinary man, Rokurou Okajima, tries his best to get a promotion in his company.
One day, for a business negotiation, he goes to Thailand, where he falls hostage to the Lagoon Company, a band of ruthless pirates.
When his managers refuse to pay his ransom, Rokurou decides to join the crew instead of begging for his life, and from there, his life change.
Number of Episodes: 3 Seasons (29 episodes)
---
6) Gankutsuou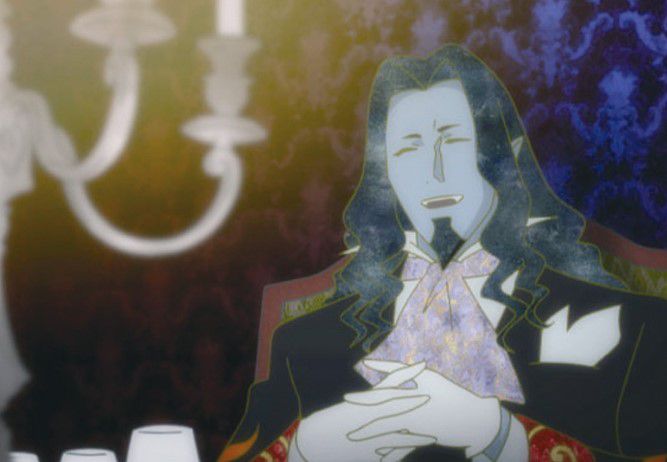 MAL Score: 8.14
Plot: Gankutsuou is an anime adaptation of the classic story by Alexandre Dumas, The Count of Monte Cristo, but the original story is written in the 1800s, but here the story follows the environment of 5053 France.
During the festival of Carnival on the moon city of Luna, French aristocrats Viscount Albert de Morcerf meets a man named the Count and introduces him to French society.
The story revolves around this mysterious character, the Count, who slowly weaves his way into the lives of a varied, colorful cast of characters to get revenge on those who wronged him years earlier.
Number of Episodes: 1 Season (24 episodes)
---
5) Akira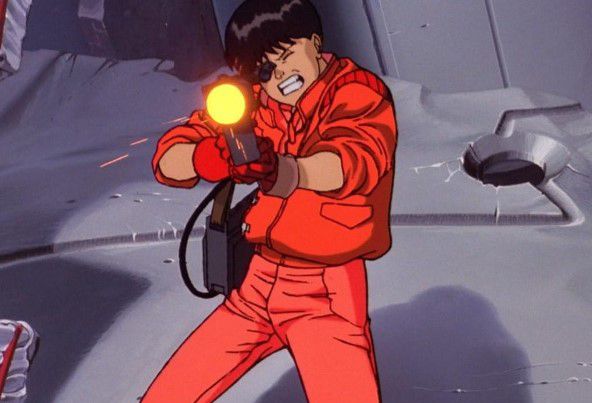 MAL Score: 8.16
Plot: Akira is a movie that is made for a mature audience. The story begins in 2019, 30 years after Tokyo was devastated by an explosion during World War 3. It paints a grim picture of the future.
The story revolves around Shoutarou Kaneda, leader of a biker club, "Capsules," who is in conflict with their opposition, "Clowns," another biker club.
One night during the fight in this apocalyptic city, Shoutarou Kaneda's friend, Tetsuo Shima, is caught up in an accident with a mysterious esper who is escaping from a government lab. After this accident, Tetsuo finds something mysterious abilities in him. Now, what will happen?
Duration: 124 minutes
---
4) Death Parade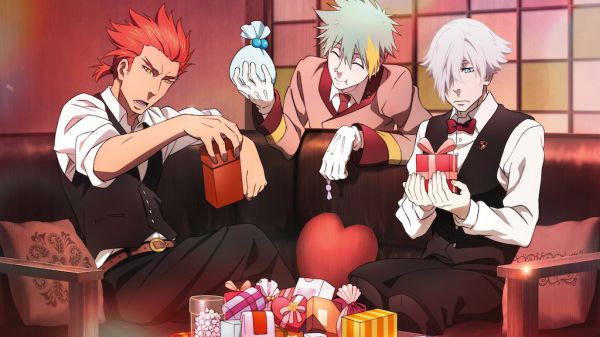 MAL Score: 8.18 
Plot: In this story, the concept of heaven or hell after death is nullified as the deceased need to participate in a variety of games to decide their fate.
They can either be re-incarnated or fall into an endless void. The games range from air hockey to bowling and are conducted under the strict supervision of the bar master.
Number of Episodes: 1 Season (12 episodes)
---
3) Psycho-Pass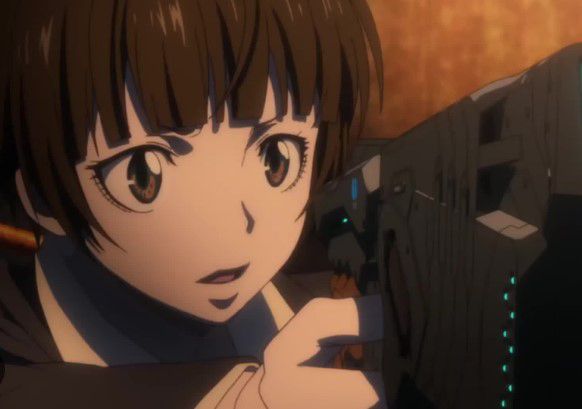 MAL Score: 8.35
Plot: The story of Psycho-Pass is set in 22nd century Japan, where the Sibyl System has been enforced in which crimes can now be eliminated before even committed by determining the threat level and crime coefficient of any person.
The crime coefficient is basically a value that shows after examining one's mental state. MWPSB Division 1, a team of all civil inspectors and department enforcers, is assigned to capture these latent criminals.
It's the best plan, and everything goes smoothly. But one day, Shogo Makishima, a cruel mastermind, suggests everyone commit usually impossible crimes that cannot be detected by the system. So how MWPSB deals with him?
Number of Episodes: 3 Seasons (41 episodes)
---
2) Parasyte -the maxim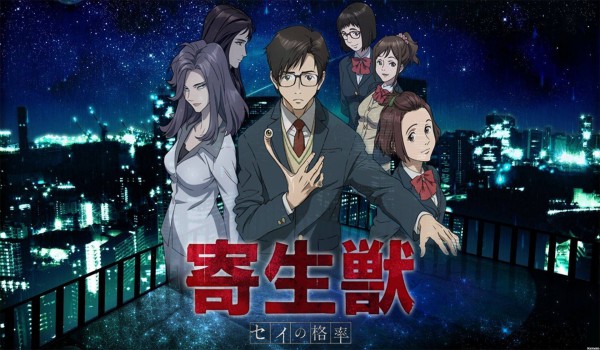 MAL Score: 8.37
Plot: The protagonist of this story, Shinichi Izumi, is infected by a parasite one sudden day. However, the parasite somehow fails to take over his brain and resides in his hands instead. 
As a result, they have no choice other than co-existing and defeat the hostile parasites that are looking to take over the whole earth.
Number of Episodes – 1 Season (24 episodes)
---
1) Berserk
MAL Score: 8.50
Plot: Guts is a young mercenary who was born from the corpse of his mother. The battlefield is his life as he toils day in and day out to survive each passing day. 
His life is changed after encountering the Band of the Hawk, whose leader recruits him in their group. Guts show his talents and quickly climbs the ranks to become the head of the offensive unit as his new life begins.
Number of Episodes: 2 Seasons (24 episodes)
This brings us to our conclusion of the best Mature anime on Crunchyroll. As we have seen, Crunchyroll has a lot of mature content, which gives the fans a diverse collection to choose from.
Some Crunchyroll mature shows may not be available in all regions, and people may need to use VPN. We will be back with more amazing content. Stay tuned till then.
When it comes to using a VPN, we recommend using PIA VPN. You can use this link to avail heavy discounts.
We will be back with another post. Till then stay tuned with us and read the articles and FAQ section mentioned below.
---
Frequently Asked Questions
Q1. What is Mature Content?
Ans- Mature anime means any seinen or 18+ anime where it can be dark, uncensored and others.
Q2. How can we fix Crunchyroll?
Ans- We have already posted an article regarding this question. You can check here. 
Q3. Which is the best anime on Crunchyroll?
Ans- One Piece is the best anime on Crunchyroll.
Q4. Which is the best Ecchi anime on Crunchyroll?
Ans- Nisemonogatari is the best Ecchi anime on Crunchyroll.
---
Do small things with great love.
Follow us on Twitter for more post-updates.
Also Read: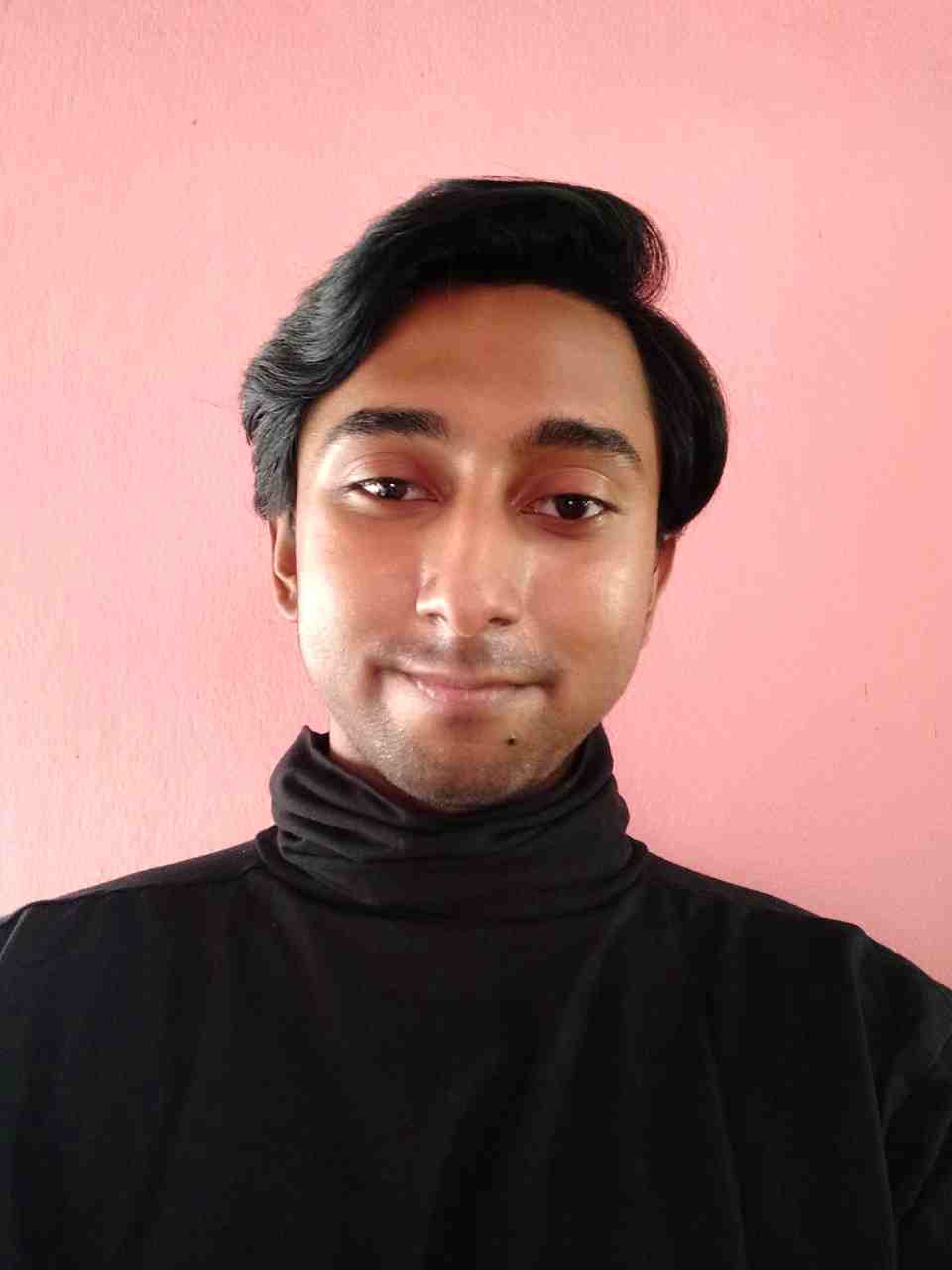 Life took a sudden turn for me when I finally decided to watch Kimi no nawa & Clannad. While both of them made me cry and introduced me to this vast world of anime. The Anime and Manga world is an escape for me from this complicated real world and serves as a relief. Being a content writer for OtakusNotes still feels like a dream and has been one of the best things to happen to me this year. It has been a productive distraction for me and I am loving every moment of it.