The best thing about Crunchyroll is the fact that it has a considerable collection of anime with various genres. In this article, we will go through the mature content on this platform and compile a list of the top 35+ mature anime on Crunchyroll.
There is a lot of mature anime to watch on Crunchyroll, and as we know, this particular genre has a huge fanbase. We have ranked them based on their ratings provided in MyAnimeList and have also provided each of their brief plots.
What is Mature Anime?
Everyone thinks anime is for teens. But that's not true; there are many anime that are aimed at an older crowd on a whole other level. Mature anime comprises an advanced level of violence, gore, n*dity, and s*x than you have ever imagined. So, now you will get an idea of what Mature Anime actually are. So, let's begin ranking.
---
Top 35+ Mature Anime on Crunchyroll
36) School Days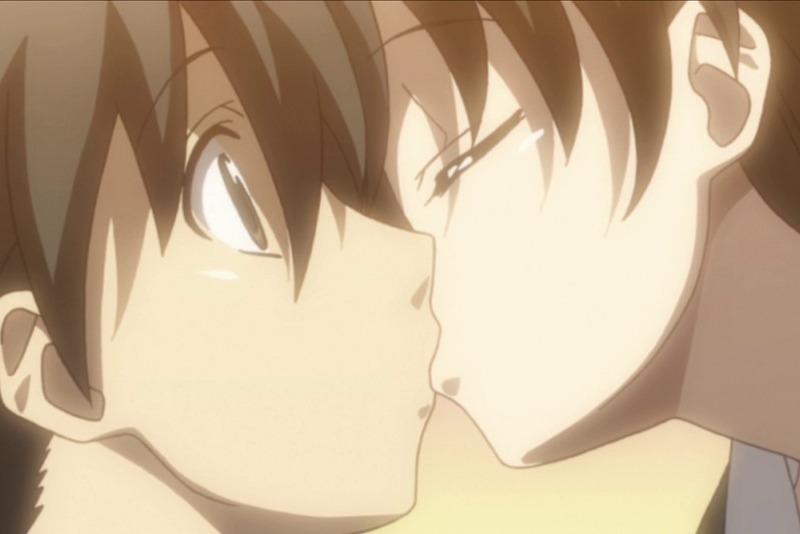 Makoto Itou is a high school student who notices Kotonoha Katsura and instantly falls in love with her. Unable to approach her, he secretly clicks a picture of her on his cellphone and sets it as his wallpaper.
The picture, however, is seen by his classmate Sekai Saionji who promises to help him with Kotonoha. Thus, a series of betrayals and infidelity starts between the three teenagers.
MAL Ratings: 5.53
Number of Episodes: 12
Genre: Drama, Romance, Harem
Studio(s): TNK
---
35) Taboo Tattoo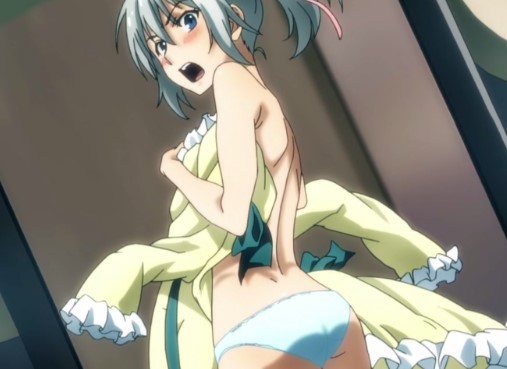 This story is about Seigi, who is proficient in martial arts and has an inherent desire to use it for the greater good. As usual, he saved a man from some punks one day and got a strange tattoo in return. 
It was the source of great power whose origin dates back to the Serinistan Kingdom. This also leads to Seigi being chased by a violent pursuer who is after that weapon.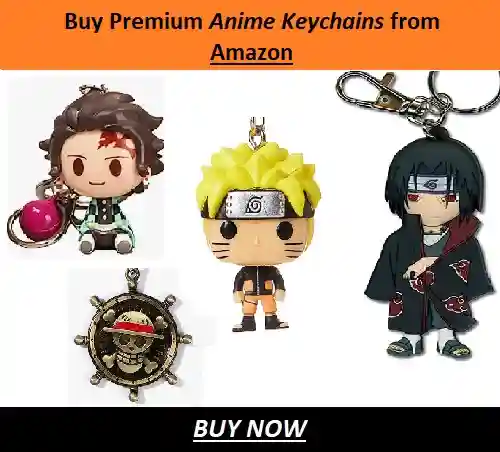 MAL Ratings: 5.75
Number of Episodes: 12
Genre: Action, Mystery, Supernatural, Martial Arts
Studio(s): J.C. Staff
---
34) Valkyrie Drive: Mermaid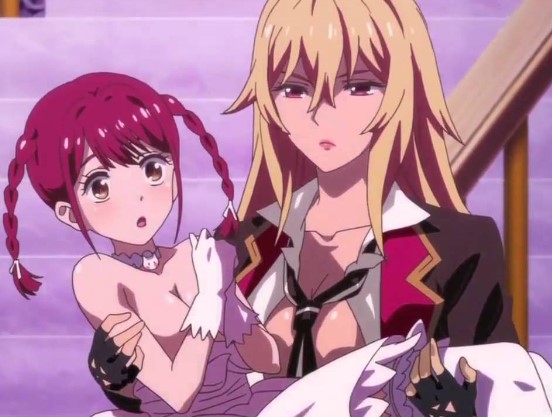 The worst thing that can happen to someone in school is getting teased because of their name. This is exactly what happened to Mamori Tokonome, who found herself restrained on the exotic Mermaid Island one day. 
She was lucky enough to get rescued by Mirei Shikishima, but now both of them needed to work together and protect themselves from other dangers lying around the island.
MAL Ratings: 6.05
Number of Episodes: 12
Genre: Action, Fantasy, Girls Love, Ecchi
Studio(s): Arms
---
33) Yosuga no Sora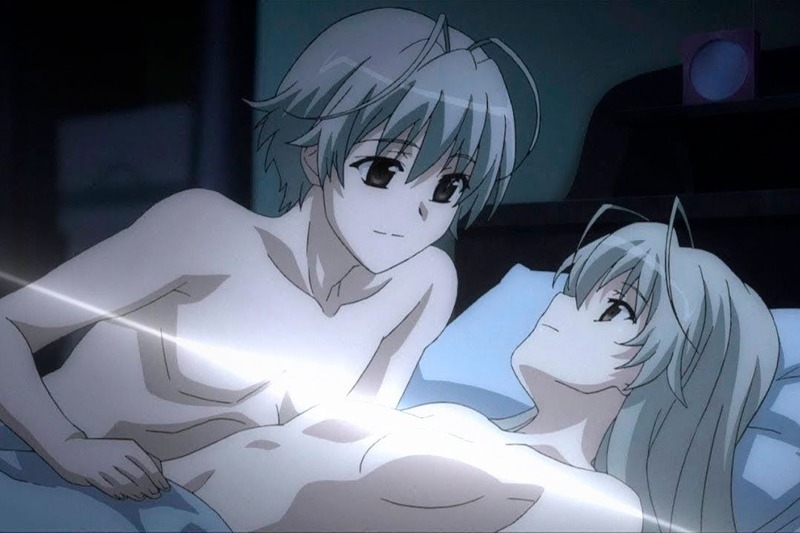 Yosuga no Sora centers around two twins, Haruka and Sora, who suddenly lose their parents in an accident. In order to start their lives anew, they move to the countryside their grandparents live in. The place that carried so much happiness now has a bitter taste to it.
Haruka is struggling with the memories of the past and the responsibility of her sister, who is in a fragile condition. The twins meet three more girls in their new lives, prompting long-hidden feelings of jealousy, lust, and forbidden love.
MAL Ratings: 6.08
Number of Episodes: 12
Genre: Harem, Ecchi, Romance, Drama
Studio(s): feel.
---
32) Hybrid x Heart Magias Academy Ataraxia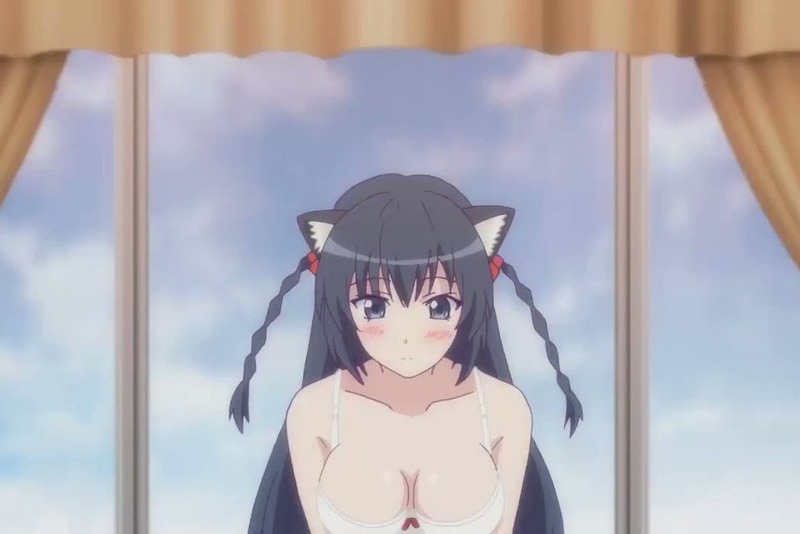 Set in the future, invaders from another world invade Earth through portals and use special machines that are a combination of science and magic. Humans cannot defeat them since normal weapons don't work on them.
They have retreated from land to take shelter in a floating structure known as the Mega Floats. Humans have also developed special weapons called Heart Hybrid Gear (HHG) which are the only weapons that work on the invaders.
Kizuna Hida possesses an HHG, but it is weak and insignificant. When his sister Reiri urges him to join Ataraxia defense school, he believes he can finally become stronger. But it turns out that his main role is to have erotic moments with the girls of Ataraxia to help them replenish their power.
MAL Ratings: 6.13
Number of Episodes: 12
Genre: Action, Comedy, Ecchi, Fantasy, Romance, Sci-Fi
Studio(s): Production IMS
---
31) Queen's Blade: The Exiled Virgin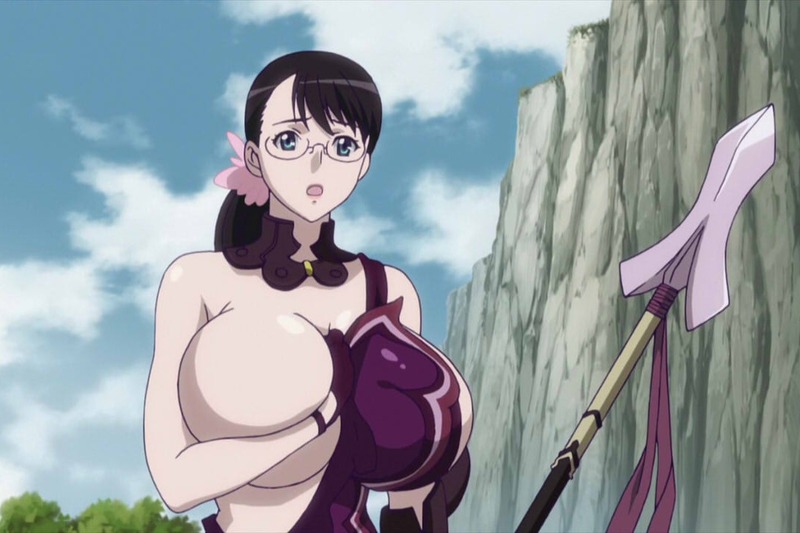 The custom of the Continent is that there is a tournament every four years to choose a Queen who is the strongest and most beautiful in the land. In every tournament held in Gynos, the Queen's capital, hundreds of women challenge the reigning Queen.
Leina Vance, an heiress of a noble family, challenges the reigning Queen, Aldra, but she is defeated. Her defeat means danger, but she is saved by a stranger. When the Vance family conspires to throw her savior in prison, Leina sets out on a journey with the stranger to prove her worth.
MAL Ratings: 6.14
Number of Episodes: 24 + 3 OVA
Genre: Action, Adventure, Fantasy, Ecchi
Studio(s): Arms
---
30) Manyuu Hikencho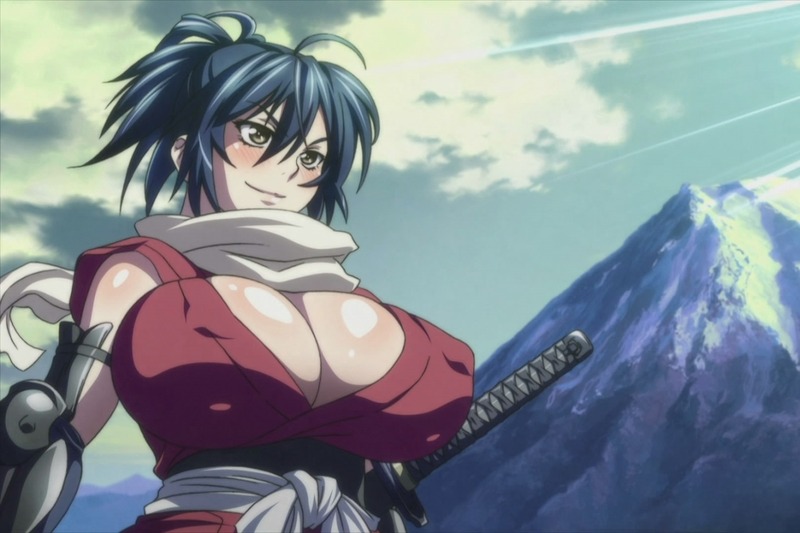 In the Edo period, set in a bizarre world where large breasts signify power and status, the story begins with the Manyuu Clan. The clan has the special power of reducing someone's breasts size with a single strike of the sword. This makes them a formidable fraction of society.
Chifusa, the successor of the clan, detests discrimination based on the size of people's breasts. She runs away from home with her friend Kaede to change the customs and right the wrongs committed by her clan.
MAL Ratings: 6.19
Number of Episodes: 12
Genre: Action, Comedy, Ecchi, Historical, Samurai
Studio(s): Hoods Entertainment
---
29) Recently My Sister Is Unusual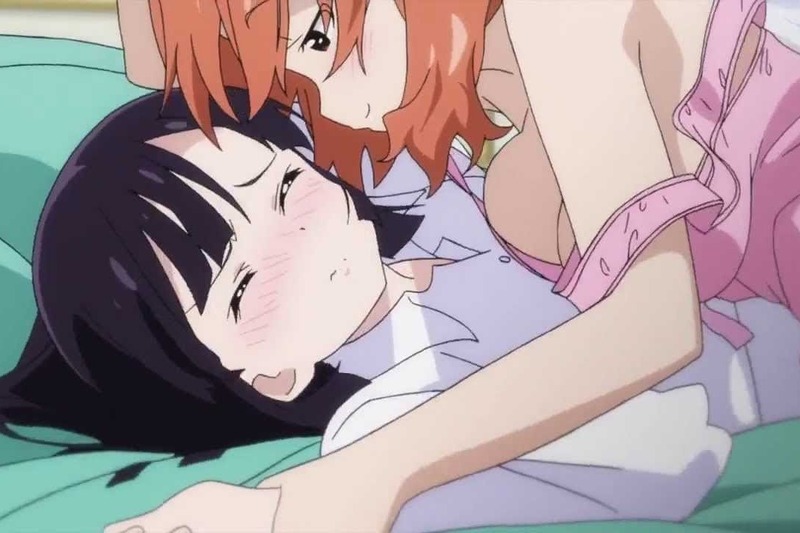 When Mitsuki's mom marries Yuya's dad, the teenager suddenly finds herself with a stepfather and stepbrother. Though her mom is happy, Mitsuki cannot bring herself to trust her new family because of her experience with abusive father figures.
Her already troubled life is all the more messed up when she finds herself possessed by a ghost after an accident. The ghost is of Hiyori Kotobuki, a girl who has a crush on Yuya and cannot pass on until she fulfills her wish to act on her feelings.
This means Hiyori wants to sleep with Yuya, but how can she when she doesn't have a body? Looks like it's Mitsuki's body that has to do the task for her!
MAL Ratings: 6.21
Number of Episodes: 12
Genre: Comedy, Romance, Ecchi, Supernatural
Studio(s): Project No. 9
---
28) Ikkitousen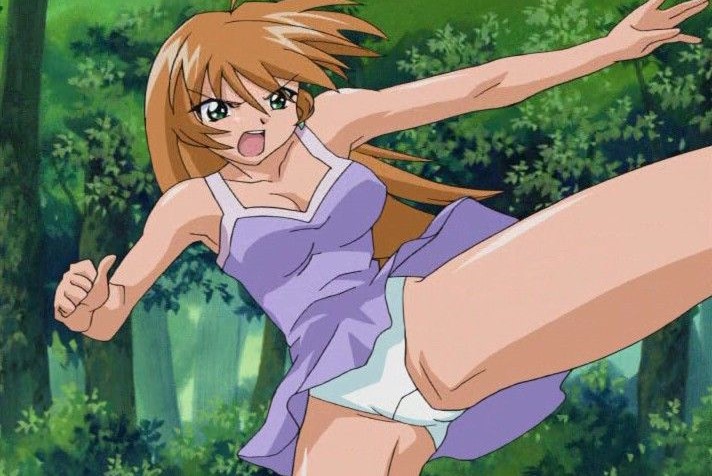 Seven high schools in the Kanto region have intense fights among themselves. These seven schools are Nanyo Academy, Kyosho Academy, Seito Academy, Yoshu Academy, Rakuyo High School, Gogun High School, and Yoshu Private School.
Each student from the seven schools possesses Magatama, which contains the souls and destinies of the legendary fighters of the Third Kingdoms period.
The protagonist of the story is Hafuku Sonsaku, a Nanyo Academy student who possesses the spirit of Sun Che and is destined to conquer all schools. But her destiny also has some darkness lurking around the corner.
MAL Ratings: 6.39
Number of Episodes: 52
Genre: Ecchi, Martial Arts
Studio(s): J.C. Staff
---
27) Kanokon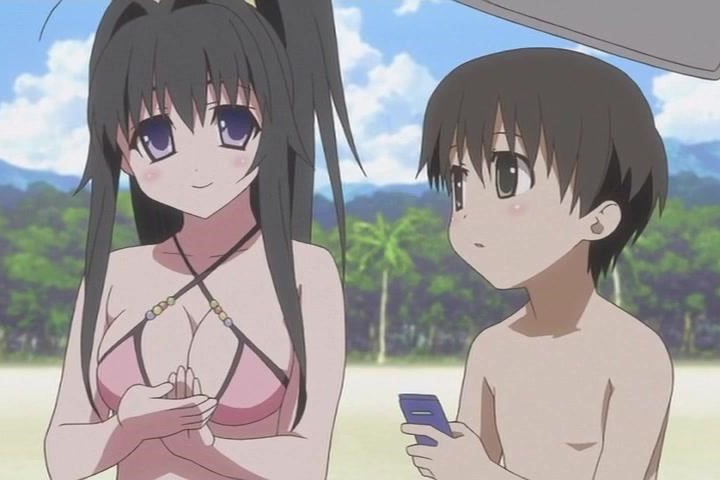 When Kouta Oyamada moves to the big city after spending all his life in the countryside, he wants to make a good impression in his new school. But the problem is that he has beautiful and attractive animal spirits fawning after him and claiming to love him.
These animal spirits include Chizuru Minamoto, the pretty fox spirit, and Nozomu Ezomori, the shy wolf spirit, among others. How can he enjoy his school life when the girls don't leave him alone?
MAL Ratings: 6.39
Number of Episodes: 12 + 1 OVA
Genre: Comedy, Romance, Supernatural, Ecchi, Harem
Studio(s): Xebec
---
26) So, I Can't Play H!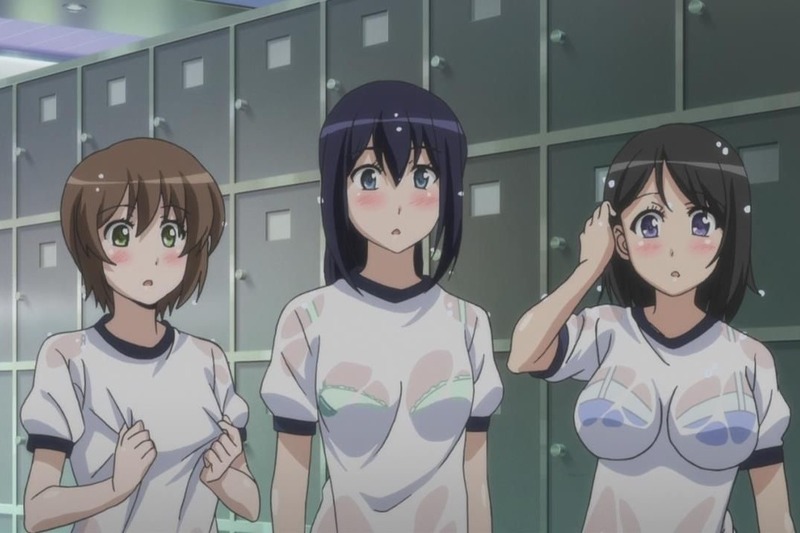 Ryosuke Kaga is notorious in his class for being a pervert and lusting after women. But it's not all bad inside Ryosuke. He's a kind boy who wants to protect women. But his life takes a strange turn when he meets Lisara Restall, an aristocratic Soul Reaper.
Lisara informs Ryosuke that she's on Earth to search for the One. But in her search, she needs to improve her magic and decides to energize Ryosuke's sexual desires. Soon, Lisara isn't the only stranger he finds and meets several strange characters over time.
MAL Ratings: 6.56
Number of Episodes: 12 + 1 OVA
Genre: Comedy, Romance, Supernatural, Ecchi
Studio(s): feel.
---
25) Cat Planet Cuties
After meeting a beautiful and hot girl at his ancestor's memorial service, Kio's ordinary life takes an extraordinary turn when he finds the girl lying half-naked with him in the morning. Freaked out by this, he learns that the girl is called Eris, and she came from Planet Catian to learn more about the humans on Earth.
Eris chooses Kio's place to stay during her time which is a problem because several dark organizations are looking for her. Kio now has to keep her a secret, all the while having many sexual encounters with the hot alien.
MAL Ratings: 6.59
Number of Episodes: 12
Genre: Comedy, Romance, Sci-Fi, Ecchi, Harem
Studio(s): AIC PLUS+
---
24) Charger Girl Ju-den Chan
Plug Cryostat is a Ju-den Chan or Charger Girl from Planet Life Core. The purpose of Charger Girls on Earth is to find depressed humans and charge them with electricity to make them happy and cheerful. Charger Girls are always invisible to humans.
When Plug Cryostat is watching over a depressed Hakone Oumi, she finds herself seen by Sento, Hakone's brother. This is the first of the many fun adventures Plug Cryostat has during her stint as the Charger Girl.
MAL Ratings: 6.63
Number of Episodes: 12
Genre: Comedy, Sci-Fi, Ecchi
Studio(s): Studio Hibari
---
23) Samurai Bride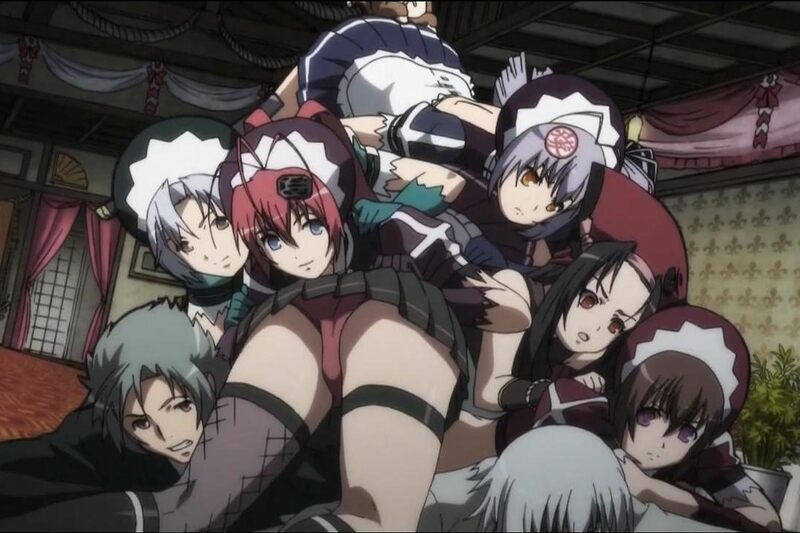 Samurai Bride is the second season of Samurai Girls and focuses on an alternate reality where the Tokugawa Shogunate still rules over Japan. Samurais are still present in this reality and protect the realm. The Tokugawa laws and customs are taught in 21st century schools.
The storyline of Samurai Bride starts when Muneakira Yagyu goes to Buou Academia School to meet Princess Sen, his childhood friend.
MAL Ratings: 6.72
Number of Episodes: 12 + 1 OVA
Genre: Action, Comedy, Ecchi, Harem
Studio(s): Arms
---
22) Koihime + Musou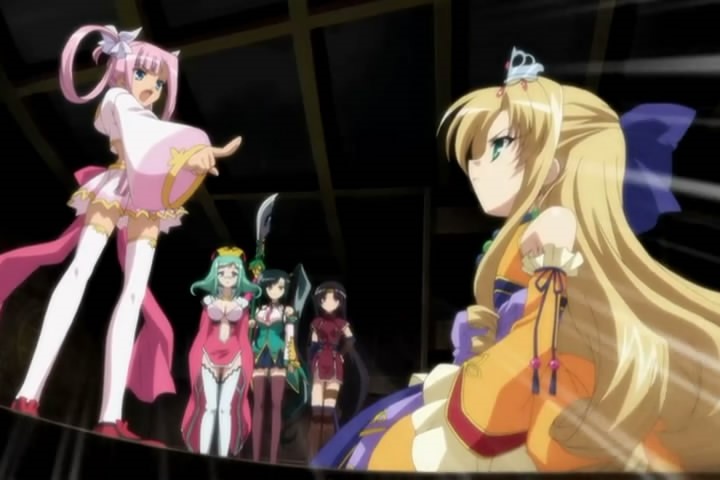 The plot of Koihime + Musou revolves around Kan'u Uncho, who travels across the land to save people from bandits. Her purpose in life is inspired by her own tragedy of losing her family at the hands of bandits. Over time, her good reputation spread among the people of the kingdom, but nobody knows her personally.
During her journey, Kan'u meets a talkative and cheerful light girl called Chouhi Yokutoku, who also lost her family to bandits. Kan'u takes her as a companion, and the duo travels together, encountering many interesting people.
MAL Ratings: 6.73
Number of Episodes: 36 + 3 OVA
Genre: Action, Adventure, Fantasy, Ecchi, Historical, Martial Arts
Studio(s): Doga Kobo
---
21) Freezing
In the far future, Earth is being invaded by the Nova, an alien race, causing massive destruction and misery in their wake. Humans have fought off the Nova for years in battles known as the Nova Clash.
To prepare youngsters to fight in the war, there are many military academies where young men and women are implemented with the special genetic tissue Stigmata and trained with weapons. Such male warriors are called Limiters, and female warriors Pandora.
The protagonist, Kazuya Aoi, enrolls in the West Genetics Academy. On his first day, there is a big tournament for the Pandoras, where Kazuya spots a girl who looks like his deceased sister. He hugs her from behind, but the girl is revealed to be Satellizer el Bridget, the "Untouchable Queen"!
MAL Ratings: 6.81
Number of Episodes: 24
Genre: Action, Drama, Romance, Sci-Fi, Ecchi
Studio(s): A.C.G.T.
---
20) Tsugumomo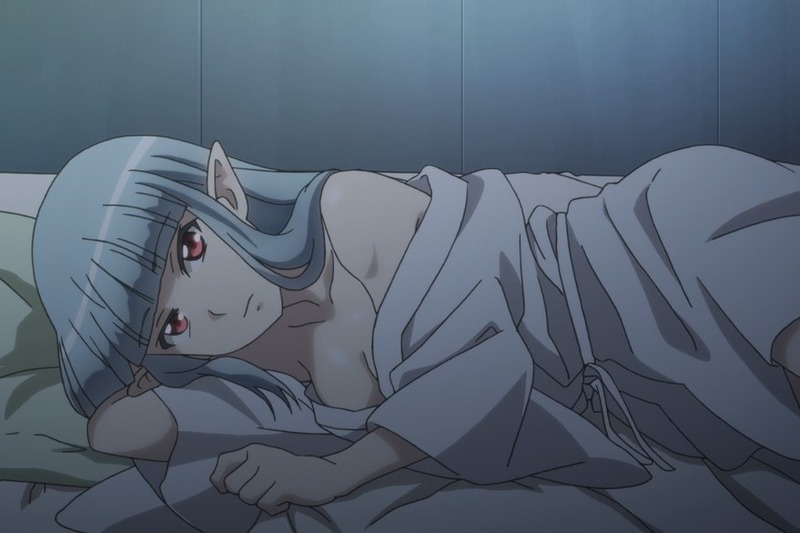 The concept of Tsugumogami comes from Japanese folklore, which means an inanimate object gaining a soul to become a conscious living thing. Tsugumogami has two types.
One is Tsugumomo which is when an object comes to life after spending harmonious time with its owner. The other is Amasogi which is when an object suddenly gains a soul to grant malicious wishes of people.
Kazuya Kagami is a high school boy who has lost his mother. He always keeps her obi with him as a memento. When one day, an Amasogi suddenly attacks Kazuya, he is saved by his mother's obi, which turns into a beautiful girl.
The girl is called Kiriha, and she reveals herself to be Kazuya's mother, Tsugumomo. With the arrival of Kiriha, Kazuya is thrust into a world of the supernatural Tsugumogami.
MAL Ratings: 7.05
Number of Episodes: 24
Genre: Action, Comedy, Supernatural, Ecchi, Harem
Studio(s): Zero-G
---
19) Strike the Blood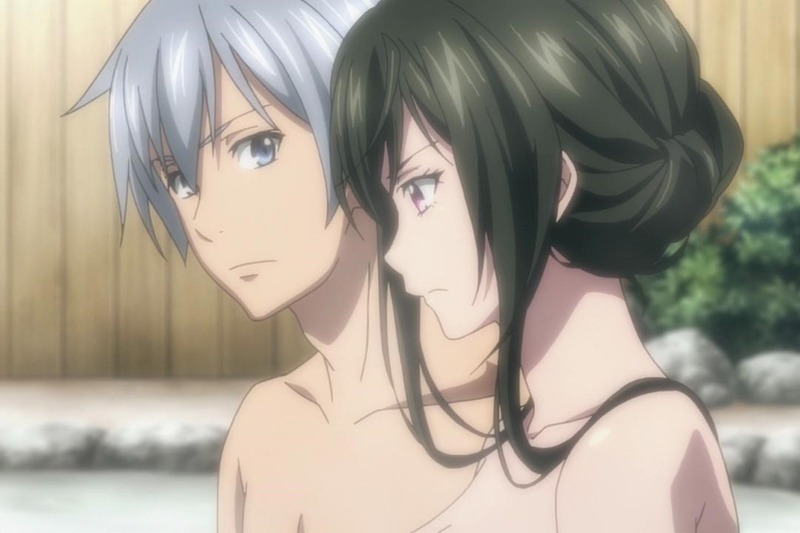 Kojo Akatsuki is an ordinary high school boy living on Itogami Island, which is a man-made monster and demon sanctuary. When a chance encounter turns him into a vampire with incredible power, he is believed to be the Fourth Progenitor who can disrupt the balance of the island.
Weary of Kojo's power, the Lion King Organization assigns Yukina Himeragi, an amateur swordsman, to keep an eye on Kojo. They also instruct her to kill him if he becomes a threat. 
Kojo and Yukina become an unlikely duo and befriend many people, all the while trying the save their island from threats.
MAL Ratings: 7.05
Number of Episodes: 58
Genre: Action, Fantasy, Supernatural, Ecchi, Harem, Vampire
Studio(s): SILVER LINK., Connect
---
18) Highschool of the Dead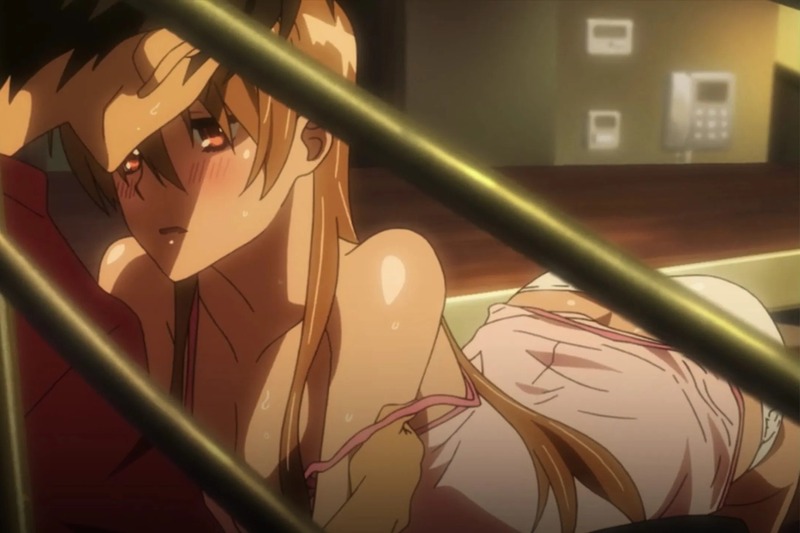 When the dead suddenly come to life and attack a high school, ordinary teenager Takashi Kimuro has to kill his bitten best friend. Filled with guilt, he must now protect Rei Miyamoto, his dead friend's girlfriend, but it sounds easier than it is.
Takashi and Rei somehow escape the school, but they find zombies have taken over everything outside. The duo is joined by a group of students consisting of the school president, an otaku with a gun fetish, a wealthy heiress, and their school nurse. 
With their only option of killing the dead to survive themselves, the team jumps into a gory war with the zombies.
MAL Ratings: 7.08
Number of Episodes: 12
Genre: Action, Horror, Supernatural, Ecchi, Gore, Survival
Studio(s): Madhouse
---
17) Valvrave The Liberator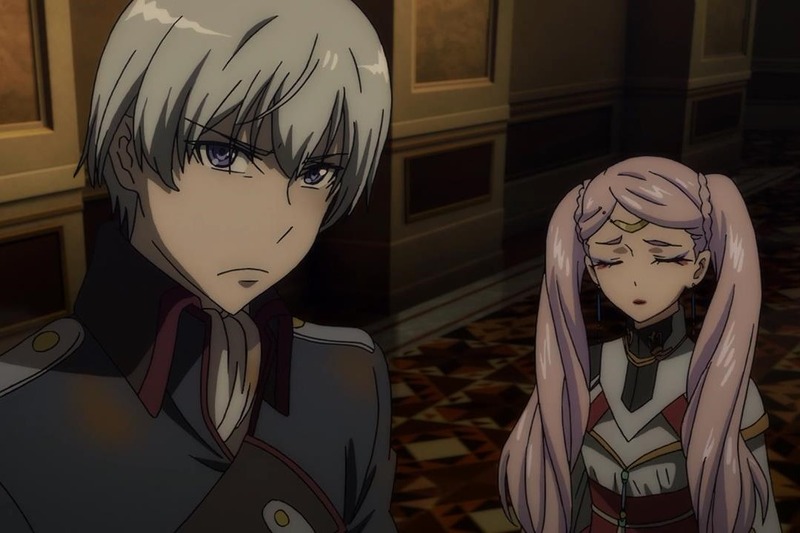 Valvrave the Liberator is set in a world where humans have progressed enough in science to spread galactically. The world is now divided into three fractions: two powerful military fractions of the Atlantic Rim United States (ARUS) and the Dorssia Military Pact Federation (DMPF), and a third fraction of the neutral Japan and Islands of the Oceanic Republic (JIOR).
The protagonist of the story is Haruto Tokishima. When the Dorssia military attacks the neutral zone in search of the legendary Valvrave, Haruto's life is thrown into chaos. The Valvrave is rumored to be very powerful, mechanized weapons hidden in Haruto's school, Sakimori Academy.
When Haruto himself stumbles upon a Valvrave, he must use the weapon to start a revolution to liberate their world.
MAL Ratings: 7.13
Number of Episodes: 24
Genre: Action, Sci-Fi, Mecha
Studio(s): Sunrise
---
16) Speed Grapher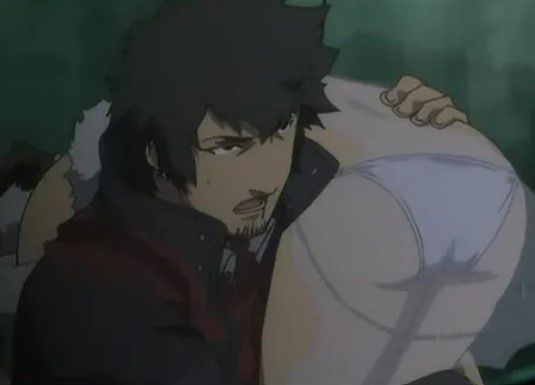 The plotline of Speed Grapher begins after ten years of war. The anime mainly portrays the environment after the battle, where crimes are considered to be normal.
The story revolves around Saiga, a war photographer who infiltrated the Roppongi Club in the Red-Light district of Tokyo. His task was to collect information about them, but unfortunately, he was caught by them.
The club member puts himself in front of a girl named Kagura, who is doing a ritual, and it leads to the awakening of a special ability in Saiga. He is endowed with the ability to make things explode when photographed, and this event flips his life upside down. So, Saiga gets an ability but at what cost?
MAL Ratings: 7.31
Number of Episodes: 24
Genre: Action, Mystery
Studio(s): Gonzo
---
15) High School DxD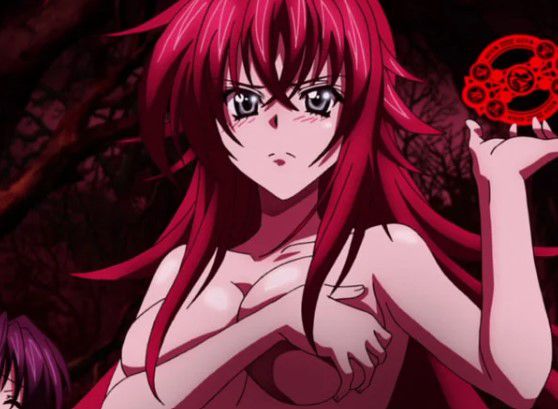 Issei Hyoudou is a normal high school student who gets to go on a date with a fellow classmate. However, that girl turns out to be a fallen angel and eliminates him brutally. 
Luckily, Issei is saved by the Occult Club President, Rias Gremory, who recruits him as her servant. Now, Issei has to fight alongside his new comrades with his newly gained powers.
MAL Ratings: 7.34
Number of Episodes: 48
Genre: Comedy, Romance, Ecchi, Harem
Studio(s): TNK
---
14) Goblin Slayer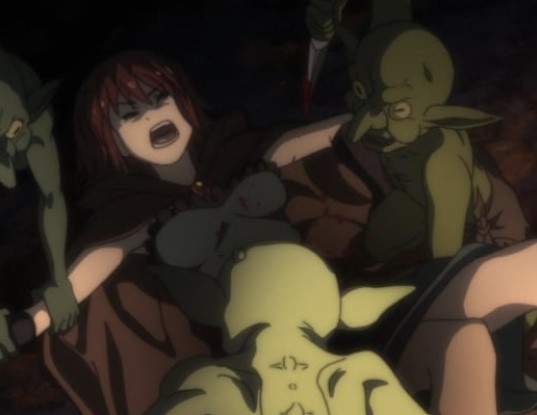 A Priestess decides to join a young group of rookies to raid a cave and crush the goblins who have been causing menace for a long time. However, the raid didn't go according to plan, and all of them were wiped out. 
She somehow gets rescued by the Goblin Slayer, who brings her to his guild, which is focused on exterminating the goblin population with a plan.
MAL Ratings: 7.42
Number of Episodes: 12 + 1 movie
Genre: Action, Adventure, Fantasy, Gore
Studio(s): White Fox
---
13) To LOVE-Ru Darkness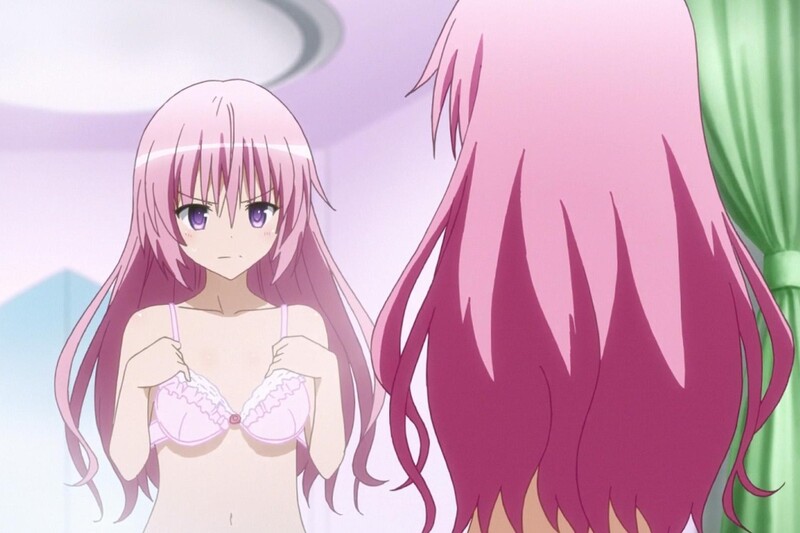 Trouble is never far away when the girls from Planet Develuke are concerned. This time, it's Momo, the junior princess of the planet who transfers to the Earth School with her sister, Nana. 
When Rito Yuki, the protagonist, laments about being able to marry only one person, Momo plans to build a harem for him. Then enters Yami, the Golden Darkness, who is roped into joining Rito's harem by Momo. It's then revealed that Yami is an assassin sent to kill Rito.
MAL Ratings: 7.44
Number of Episodes: 12
Genre: Comedy, Romance, Sci-Fi, Ecchi, Harem
Studio(s): Xebec
---
12) Another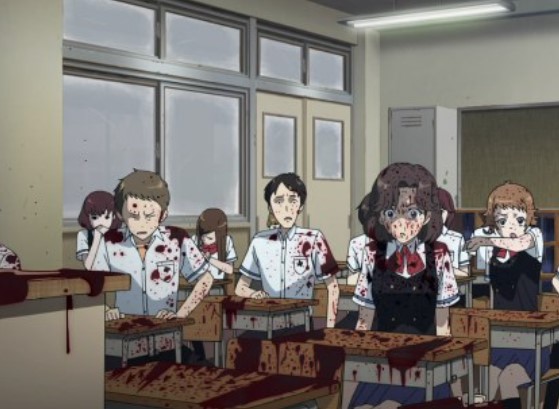 After a high school student named Misaki passed away in Yomiyama North Middle School in 1972, class 3-3 has always been covered with darkness. The events take place 26 years after this incident when Kouichi Sakakibara joins the school and meets up with Mei Misaki.
He does not pay any attention to the warnings of his classmates as he begins to get closer to the truth behind the incidents that happened 26 years ago.
MAL Ratings: 7.48
Number of Episodes: 12
Genre: Horror, Mystery, Supernatural, Gore
Studio(s): P.A. Works
---
11) Hellsing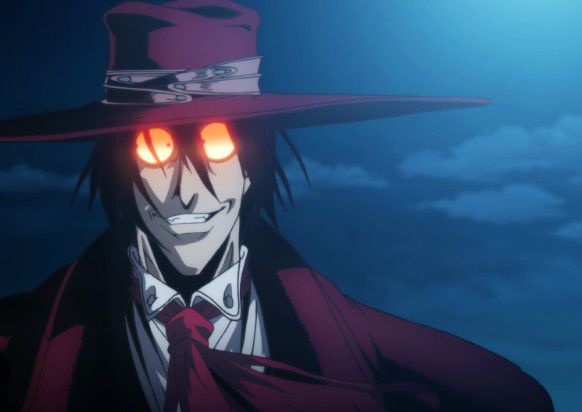 When we are thinking of the best vampire anime, Hellsing comes at the top. The story revolves around an immeasurably powerful vampire named Alucard, who is summoned under the command of Sir Integra Fairbrook Wingates Hellsing.
She is the leader of the Hellsing organization that deals with supernatural threats. But now supernatural forces are rising and turning normal humans into ghouls. Hence, to end everything, Integra summoned her most formidable asset, Alucard, a brutal and powerful vampire, to eliminate every supernatural threat.
MAL Ratings: 7.49
Number of Episodes: 13 + 1 OVA
Genre: Action, Horror, Supernatural, Gore, Vampire
Studio(s): Gonzo
---
10) Prison School
If you want something romantic, ecchi, with a lot of comedy, Prison School is best for you. The story revolves around five boys, Kiyoshi, Gakuto, Shingo, Andre, and Jo, who get caught peeping into the girls' bath, and as a result, they are thrown into the school's prison where they must spend an entire month in a harsh life.
But the interesting part is that the security ladies are beautiful and strict. So, will these boys enjoy their prison life around beautiful girls?
MAL Ratings: 7.62
Number of Episodes: 12 + 1 OVA
Genre: Comedy, Ecchi, Romance
Studio(s): J.C. Staff
---
9) Tokyo Ghoul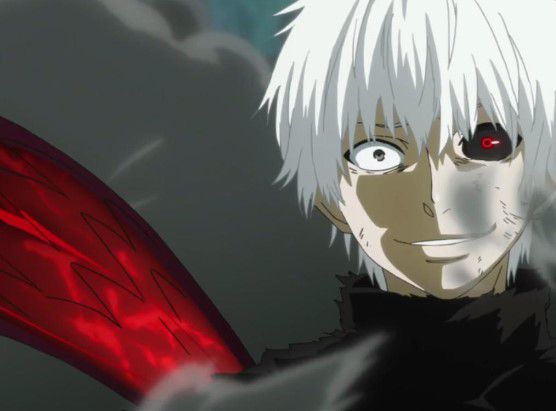 You all are well aware of Tokyo Ghoul's plot. It's a story of a normal college student Ken Kaneki who meets a beautiful woman named Rize Kamishiro. But later on, he discovers that Rize is a flesh-eating ghoul who lures him here and now while trying to save his life from her; he meets an accident.
He wakes up in a hospital and finds out that he is saved by transplanting Rize's organ inside him. Now, day by day, he slowly transforms into a human-ghoul hybrid. And from here, his new dreadful journey begins.
MAL Ratings: 7.79
Number of Episodes: 48
Genre: Horror, Fantasy, Psychological, Gore, Action
Studio(s): Pierrot
---
8) Golden Boy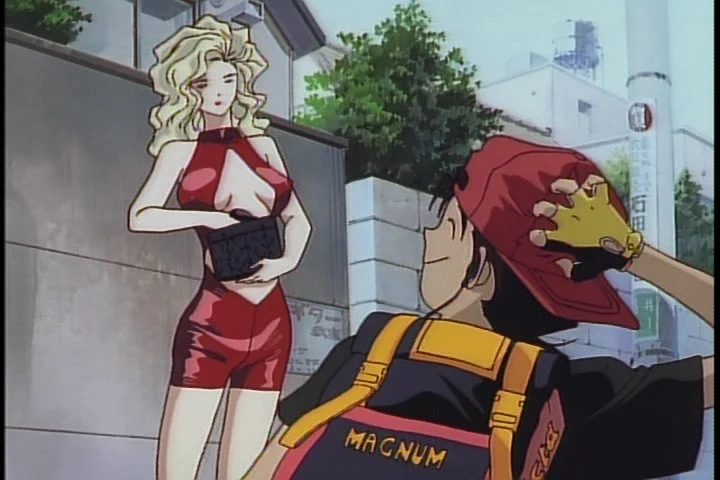 Golden Boy follows the journey of Kintaro Oe across his several odd jobs and comical interactions with women. Kintaro rides his trusted bicycle, the Mikazuki 5, as he goes about his day helping women with various tasks.
Lusting after the women he meets, Kinatro often gets in bizarre situations, but he finds his way out with the various things he learned from his different odd jobs. He is skilled in many things, including computer programming, housekeeping, culinary arts, even martial arts, and, most importantly, studying.
MAL Ratings: 8.03
Number of Episodes: 6
Genre: Ecchi, Comedy
Studio(s): APPP
---
7) Black Lagoon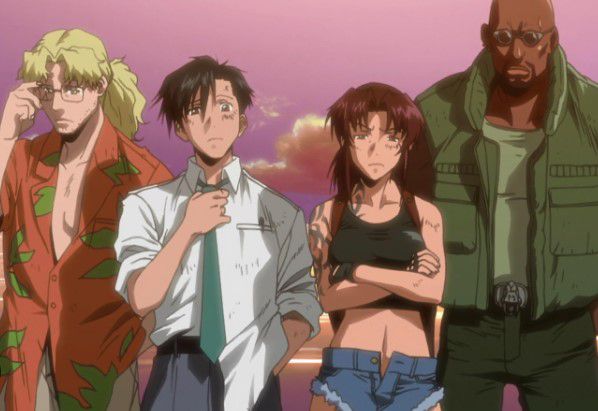 Black Lagoon has a unique story where an ordinary man, Rokurou Okajima, tries his best to get a promotion in his company.
One day, for a business negotiation, he goes to Thailand, where he falls hostage to the Lagoon Company, a band of ruthless pirates.
When his managers refuse to pay his ransom, Rokurou decides to join the crew instead of begging for his life, and from there, his life changes.
MAL Ratings: 8.03
Number of Episodes: 24 + 5 OVA
Genre: Action, Crime
Studio(s): Madhouse
---
6) Gankutsuou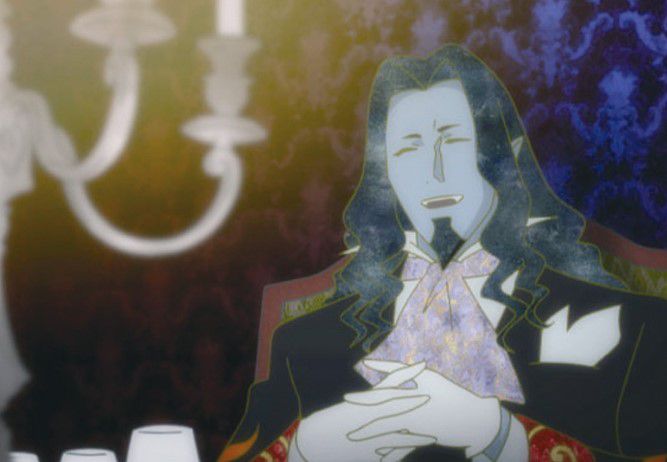 Gankutsuou is an anime adaptation of the classic story by Alexandre Dumas, The Count of Monte Cristo, but the original story is written in the 1800s, but here the story follows the environment of 5053 France.
During the festival of Carnival on the moon city of Luna, French aristocrat Viscount Albert de Morcerf meets a man named the Count and introduces him to French society.
The story revolves around this mysterious character, the Count, who slowly weaves his way into the lives of a varied, colorful cast of characters to get revenge on those who wronged him years earlier.
MAL Ratings: 8.14
Number of Episodes: 24
Genre: Drama, Mystery, Sci-Fi, Supernatural, Suspense
Studio(s): Gonzo
---
5) Akira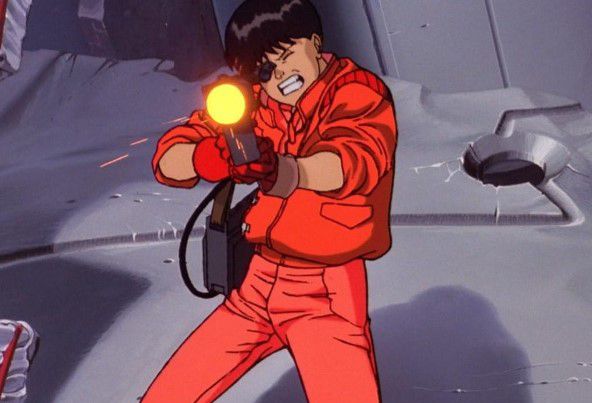 Akira is a movie that is made for a mature audience. The story begins in 2019, 30 years after Tokyo was devastated by an explosion during World War 3. It paints a grim picture of the future.
The story revolves around Shoutarou Kaneda, leader of a biker club, "Capsules," who is in conflict with their opposition, "Clowns," another biker club.
One night during the fight in this apocalyptic city, Shoutarou Kaneda's friend, Tetsuo Shima, is caught up in an accident with a mysterious esper who is escaping from a government lab. After this accident, Tetsuo finds some mysterious abilities in him. Now, what will happen?
MAL Ratings: 8.16
Duration: 124 minutes
Genre: Action, Adventure, Horror, Sci-Fi, Supernatural, Gore, Military
Studio(s): Tokyo Movie Shinsha
---
4) Death Parade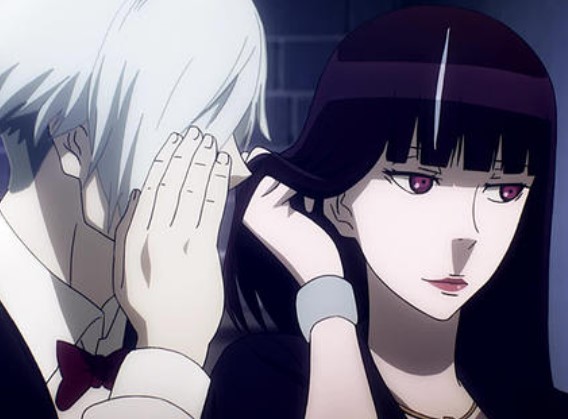 In this story, the concept of heaven or hell after death is nullified as the deceased need to participate in a variety of games to decide their fate.
They can either be re-incarnated or fall into an endless void. The games range from air hockey to bowling and are conducted under the strict supervision of the bar master.
MAL Ratings: 8.16
Number of Episodes: 12
Genre: Supernatural, Drama, Psychological, Suspense
Studio(s): Madhouse
---
3) Psycho-Pass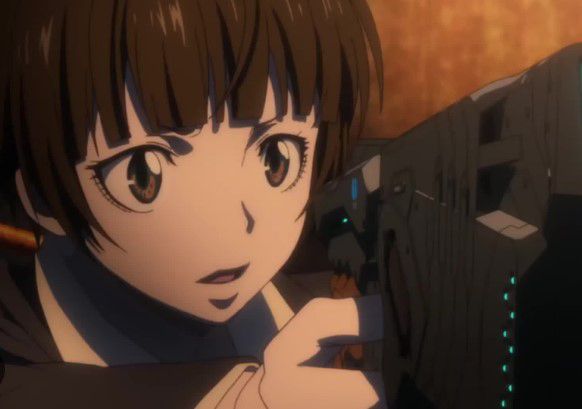 The story of Psycho-Pass is set in 22nd century Japan, where the Sibyl System has been enforced in which crimes can now be eliminated before even being committed by determining the threat level and crime coefficient of any person.
The crime coefficient is basically a value that shows after examining one's mental state. MWPSB Division 1, a team of all civil inspectors and department enforcers, is assigned to capture these latent criminals.
It's the best plan, and everything goes smoothly. But one day, Shogo Makishima, a cruel mastermind, suggests everyone commit usually impossible crimes that cannot be detected by the system. So how does the MWPSB deal with him?
MAL Ratings: 8.34
Number of Episodes: 41 + 4 movies 
Genre: Action, Sci-Fi, Psychological, Thriller, Suspense, Mystery
Studio(s): Production I.G.
---
2) Parasyte the Maxim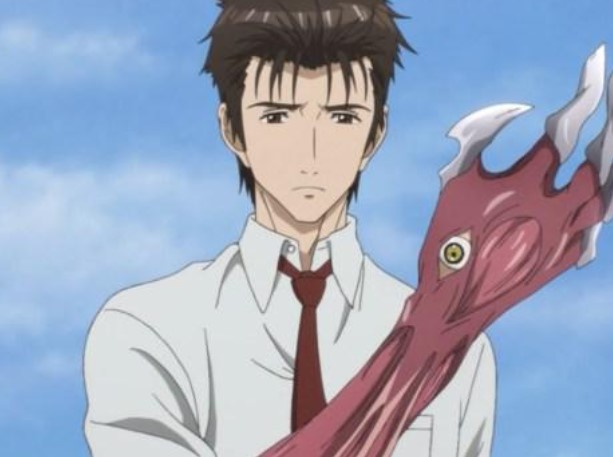 The protagonist of this story, Shinichi Izumi, is infected by a parasite one sudden day. However, the parasite somehow fails to take over his brain and resides in his hands instead. 
As a result, they have no choice other than co-existing and defeating the hostile parasites that are looking to take over the whole earth.
MAL Ratings: 8.34
Number of Episodes: 24
Genre: Psychological, Horror, Sci-Fi, Action
Studio(s): Madhouse
---
1) Berserk
Guts is a young mercenary who was born from the corpse of his mother. The battlefield is his life as he toils day in and day out to survive each passing day. 
His life is changed after encountering the Band of the Hawk, whose leader recruits him into their group. Guts shows his talents and quickly climbs the ranks to become the head of the offensive unit as his new life begins.
MAL Ratings: 8.55
Number of Episodes: 24
Genre: Action, Adventure, Gore, Fantasy, Horror, Drama
Studio(s): OLM
This brings us to our conclusion of the best Mature anime on Crunchyroll. As we have seen, Crunchyroll has a lot of mature content, which gives the fans a diverse collection to choose from.
Some Crunchyroll mature shows may not be available in all regions, and people may need to use VPN. We will be back with more amazing content. Stay tuned till then.
When it comes to using a VPN, we recommend using PIA VPN. You can use this link to avail heavy discounts.
We will be back with another post. Till then stay tuned with us and read the articles and FAQ section mentioned below.
---
Frequently Asked Questions
Q1. What is Mature Content?
Ans- Mature anime means any seinen or 18+ anime where it can be dark, uncensored and others.
Q2. How can we fix Crunchyroll?
Ans- We have already posted an article regarding this question. You can check here. 
Q3. Which is the best anime on Crunchyroll?
Ans- One Piece is the best anime on Crunchyroll.
Q4. Which is the best Ecchi anime on Crunchyroll?
Ans- Nisemonogatari is the best Ecchi anime on Crunchyroll.
---
Do small things with great love.
Follow us on Twitter for more post updates.
Also Read:
Anamika loves words and stories and putting them to pages. She also loves anime, manga, books, movies and everything fantasy. She has been a fan of anime since childhood and her admiration for it only grew with years. Her passion for writing is even more elevated by writing about the things she loves.