Chainsaw Man is a newly released action and dark fantasy anime series created by Tatsuki Fujimoto. Just after releasing the first episode of the series on October 12, 2022, it was already declared the most popular anime series of 2022. In this article, you get to know about all the saddest deaths in Chainsaw Man, along with their chapter numbers.
There are plenty of factors, such as wonderful characters, incredible fighting sequences, and heartbreaking backstories, that make the series so popular among fans. The series seems at first to be a normal action series, depicting plenty of fighting sequences and hilarious moments.
However, due to a series of events, this anime series shifted from horror-comedy to deadly-thriller. It is one of the few anime series in which almost all of the major characters die at the end of the series.
Their death is not normal; it would be the most painful and saddest death that would make you cry. According to the first part of its manga story, the majority of characters have already died, and the second part of the series features new characters. 
We've also included the Top 10 saddest deaths in Chainsaw Man that will make you cry. So without any further delay, let's get to this interesting article.
Note: This article contains some of the major spoilers from the Chainsaw Man manga series.
Who died in Chainsaw Man?
The following is a list of all the major characters who die in the Chainsaw Man manga. This list includes the name of the character who died along with the chapter number in which they died.
Intro Arc
Marshmallow Devil (Chapter 1)
Tomato Devil (Chapter 1)
Zombie Devil (Chapter 1)
Muscle Devil (Chapter 2)
Bat Devil Arc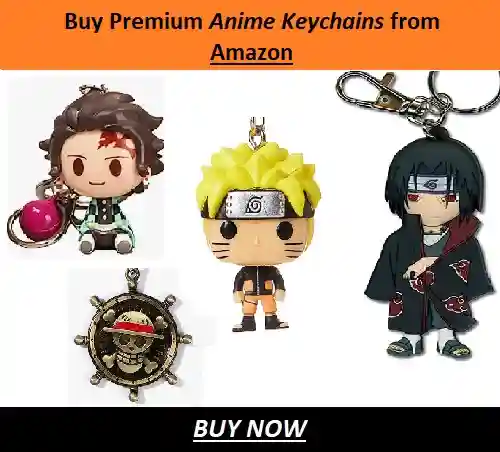 Sea Cucumber Devil (Chapter 5)
Bat Devil (Chapter 8)
Leech Devil (Chapter 10)
Fish Devil (Chapter 13)
Eternity Devil Arc
Eternity Devil (Chapter 19)
Katana Man Arc
Himeno (Chapter 25)
Hirokazu Arai (Chapter 28)
Akane Sawatari (Chapter 35)
Ghost Devil (Chapter 35)
Bomb Girl Arc
Pig Devil (Chapter 41)
Nomo (Chapter 46)
Kato (Chapter 46)
Tanabe (Chapter 46)
Masaki Ando (Chapter 46)
Typhoon Devil (Chapter 50)
Reze (Chapter 52)
International Assassins Arc
Subaru (Chapter 55)
Yutaro Kurose (Chapter 55)
Michiko Tendo (Chapter 55)
Grape Devil (Chapter 56)
Sato (Chapter 57)
Joey (Chapter 57)
Nakamura (Chapter 60)
Tolka (Chapter 64)
Galgali (Chapter 65)
Kusakabe (Chapter 65)
Tamaoki (Chapter 65)
Stone Devil (Chapter 65)
Beam (Chapter 65)
Violence Fiend (Chapter 65)
Tolka (Chapter 66)
Doll devil (Chapter 66)
Long (Chapter 68)
Pingtsi (Chapter 68)
Cosmo (Chapter 70)
Santa Claus (Chapter 70)
Tsugihagi (Chapter 70)
Quanxi (Chapter 70)
Galgali (Chapter 70)
Gun Devil Arc
Gun Devil (Chapter 76)
Angel Devil (Chapter 76)
Aki Hayakawa (Chapter 79)
Control Devil Arc
Power (Chapter 91)
Makima (Chapter 96)
Top 10 Saddest Deaths in Chainsaw Man
10. Yutaro Kurose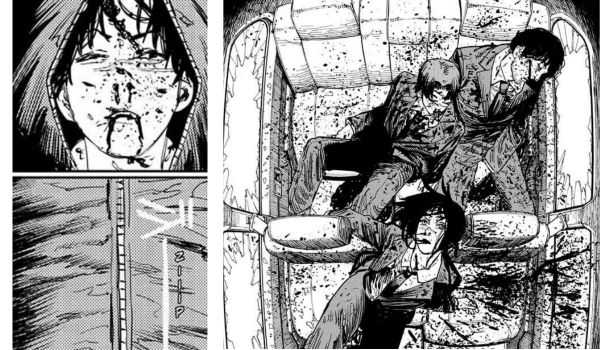 Yutaro Kurose is a devil hunter with a good heart, but he gets the most unfortunate death in Chainsaw Man. When he was driving a car alongside Tendo and Subaru, they were attacked by a trio of American devil hunters.
Yutaro is shot by them and takes his last breath, but he experiences the most low times of his life. He is very disappointed in his death time after seeing Sato copy his face and match his voice to infiltrate their teams.
---
9. Santa Claus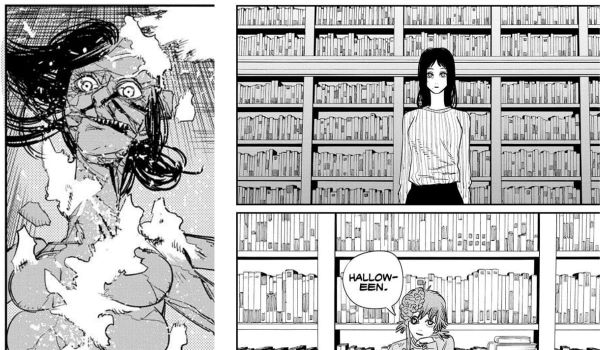 Santa Claus is one of the strongest devils in the Chainsaw Man series. She has a contract with the Doll Devil that allows her to turn people into dolls, and they work as her army. She handled Denji, Quanxi, and her girlfriends on her own, which shows how powerful she was.

Santa Claus not only handled them but was also about to kill them until Denji burned her with fire. Her only weakness is fire, which Denji uses excellently against her and kills her. However, her original body is defeated by Cosmo Devil's total understanding technique.
---
8. Cosmo- Cosmos Fiend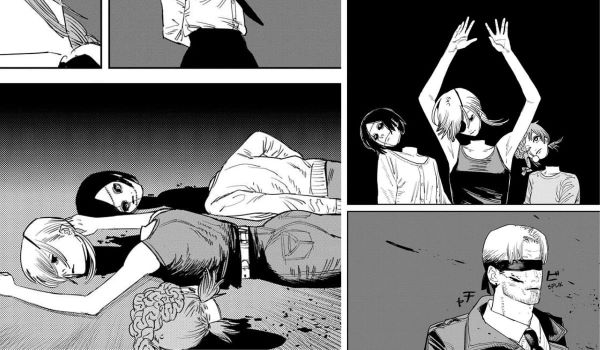 Cosmo is one of the girlfriends of Quanxi, who was also killed alongside Quanxi and Tsugihagi. She possesses an exceptionally powerful ability called "Total Understanding" that sends anyone's mind into different dimensions where they never come back.

Despite having a terrifying ability, Cosmo is not a match for Makima. She was killed by Makima so suddenly that fans don't have time to think about it. As a result, her death deserves to be on the list of the saddest deaths in Chainsaw Man.
---
7. Quanxi- Crossbow Devil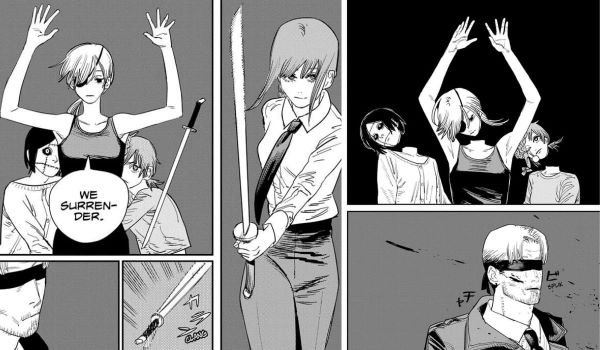 Quanxi is a Crossbow devil who comes alongside her girlfriend to capture Denji's heart. She is exceptionally fast, which is why she kills Nakamura and knocks out both Aki and the Angel Devil.
During the International Assassin arc, she overpowered Yoshida and Kishibe until Makima entered the battle. She is already aware of Makima's immense power, which is why she immediately surrenders and begs for her girlfriend's life.
Even though she surrendered, Makima still killed her along with his friends.
---
6. Angel Devil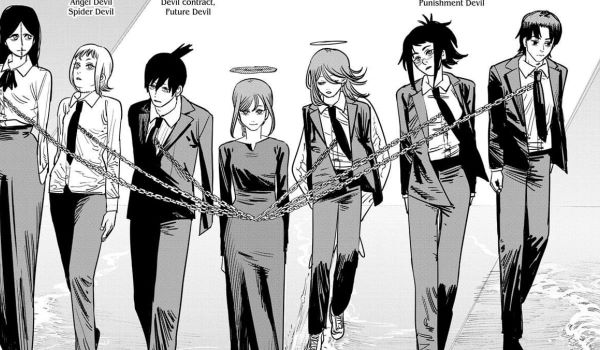 The death of Angel Devil is the most mysterious death in Chainsaw Man. He is the one who killed Reze with the support of Makima, which represents how powerful he was. His death is still a mystery; it is not clear whether he was killed by Makima or sacrificed himself for Makima.
Makima appeared with several dead bodies attached to her during the Gun Devil Arc, including Prinz, Sawatari, Aki, Angel Devil, Kurose, and Tendo. While showing Angel Devil's dead body, the author makes it clear that Angel Devil is dead without revealing how he died.
---
5. Himeno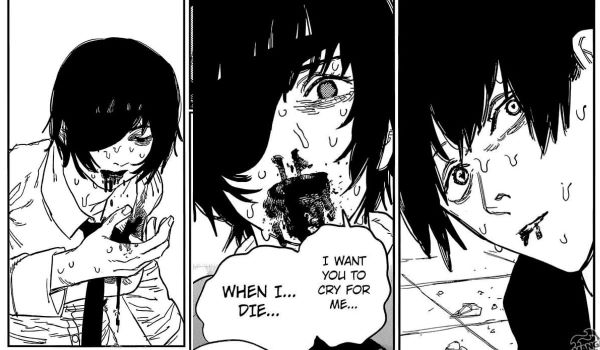 Himeno greatly cares about her fellow team members, especially Aki, and can do anything to save them. While Aki is about to die at the hands of Katana Man and Snake Devil, she summons a ghost devil and gives her all she's got.

In her final effort to save Aki, she sacrifices her own life to the Ghost Devil in order to save Aki's. Her backstory, as well as her final sentence, "Don't you die, Aki," make her death more heartfelt.
---
4. Makima- Control Devil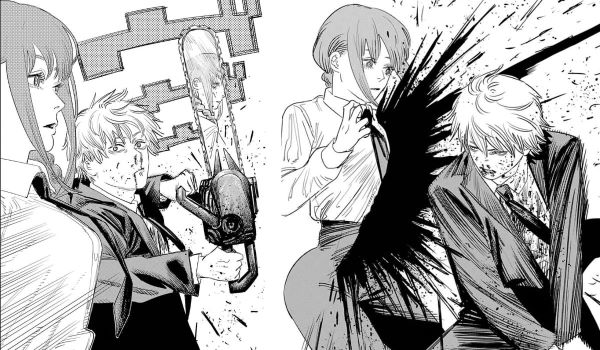 There is no need to tell you about Makima because of her, and this series is now at its peak. She is so popular, whether you read Chainsaw Man or not, but you definitely know her.
So, there is no doubt that Tatsuki Fujimoto, the creator of this series, will leave no stone unturned to make her death as painless as possible. She was killed by Denji in chapter 96 and her death is the last death of series. 
After her death, Pochita explains to Denji why she is doing this, what her real goal is, and why. Because of this, her death was considered one of the saddest deaths in Chainsaw Man series.
---
3. Reze- Bomb Devil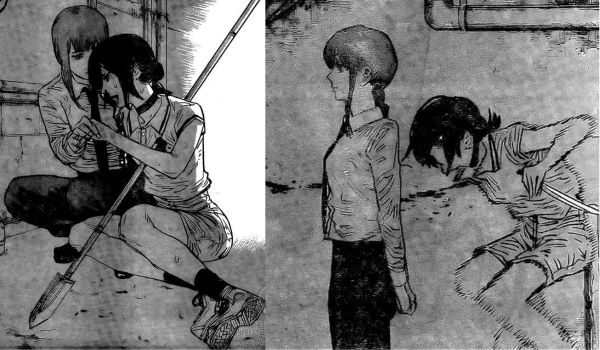 Reze is actually a Bomb Devil and is also the main antagonist of the Bomb Girl arc. She is a Russian spy who was sent to Japan to steal the Denji's heart. Despite being an antagonist, her character was written so brilliantly that fans also fell in love with her.

Reze was killed by Makima and the Angel devil. The main reason this death is considered the most tragic is that Reze revealed many things to fans in her final breath, such as why she did not kill Denji on their first meeting and why she did.
That really touched the fans' hearts and made her death one of the saddest deaths in the Chainsaw Man series.
---
2. Power- Blood Fiend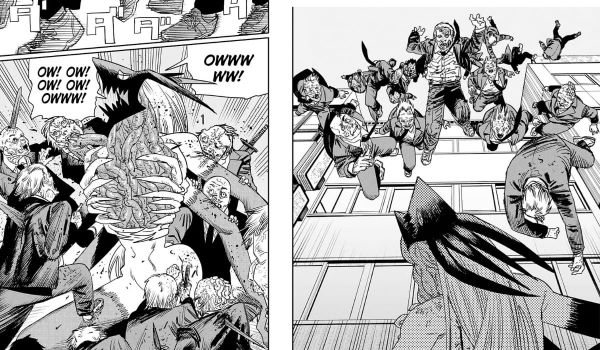 Power is the most lovable character in the Chainsaw Man series, so there is no doubt that her death is also one of the saddest. Furthermore, her death is also the second last death of the Chainsaw Man Part 1.

Power was killed by Makima's index finger because Makima damages objects by projecting an imperceptible force onto those she points at with her index finger. But later in the manga, the she is not fully dead yet. She is fully dead when she heals Denji from near death in Chapter 91.
---
1. Aki Hayakawa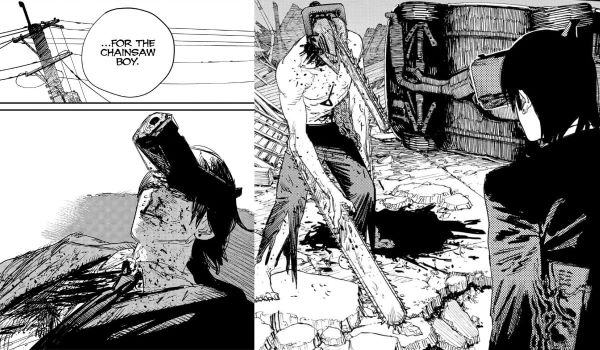 There is no doubt that Aki Hayakawa's death is the most heartbreaking and saddest death in Chainsaw Man. This is because his personality and his motive to join the Devil Hunter Association touched fans' hearts.
At the end of the Gun Devil Arc in Chapter 79, Aki fought his final fight as a fiend of the Gun devil against his best friend Denji. In this fight, he continuously attacked Denji and broke both his legs and one hand.
On the other hand, Denji still doesn't want to hurt him and keeps telling him to turn back into his usual form. After being convinced by a crowd of people, Denji finally killed Aki by stabbing him with his chainsaw.
None of the fans ever think that Aki was killed by his buddy, Denji, in the worst way.

Conclusion:
This article will conclude by discussing the saddest deaths in Chainsaw Man throughout the manga. We compiled this incredible list based on their fans' choices and the most tragic manner in which they died. Each of these deaths leaves an indelible mark on the hearts of fans, which they will never forget.
Image Source: Chainsaw man manga
---
Do small things with great love.
Follow us on Twitter for more post updates.
Also Read
I am Sahil Khan and I was born in Dhanbad and raised in New Delhi, India. I am currently pursuing my graduation while also pursuing my passion for writing about anime. This is because I have been an otaku since I was 7 and writing about anime helps me overcome my stress while also honing my writing skills. Aside from writing, I am a filmmaker and an actor.