There are plenty of sports anime such as basketball, volleyball, soccer, and tennis available to watch. However, there are very few American football anime available for fans. As a result, fans found so much difficulty in finding them.
So don't worry, we prepared a fantastic list of the 8 best American football anime for you. After doing so much research, we found only 8 genuine American football anime which excellently demonstrate sports just like other sports anime.
So without any further ado, let's get straight to this fantastic list.

Notes: American football is also well-known as Rugby and is regarded as one of the most popular sports.
8 Best American Football Anime
8. Cipher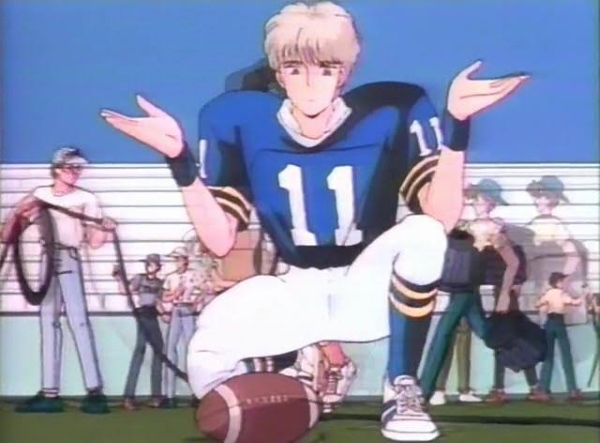 Cipher is one of the well-known Shojo manga series created by Minako Narita. The series takes place in New York City, America, and depicts the wonderful story of two twin brothers, Shiva and Cipher.
Shiva works as an actor and is currently making a football movie, while Cipher is a musician and attends school regularly for his brother. They both secretly trade places and live each other's lives.
This series is not completely focused on football but slightly depicts it. So if you do not have much time but want to explore football, then it is a good pick for you.
IMDb Ratings: 4.7
Number of Episodes: 1 OVA (40 minutes)
Studio: Magic Bus
---
7. Animation x Paralympic: Who is Your Hero?
This series is also known as "Ani x Para" and is made up of 15 episodes. It was specially created to promote the 2020 Summer Paralympics in Tokyo.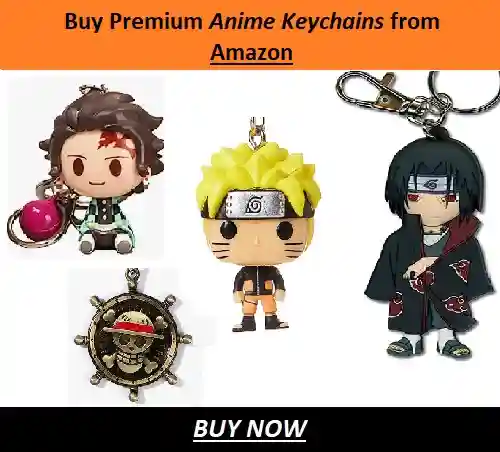 Each of its episodes depicts several types of paralympic sports, such as para volleyball, para-cycling, wheelchair basketball, wheelchair rugby, and so on. The only reason Ani x Para made this list is that it excellently depicts rugby sports in Episode 5: Wheelchair Rugby.
If you are looking forward to good American football or rugby anime, then this is a good pick for you. This series will give you a one-of-a-kind experience with rugby sports that you will undoubtedly enjoy.
IMDb Ratings: No rating
Number of Episodes: 15
Studio: TMS Entertainment, Nippon Animation, DLE, Gallop, and Synergy SP
---
6. Madonna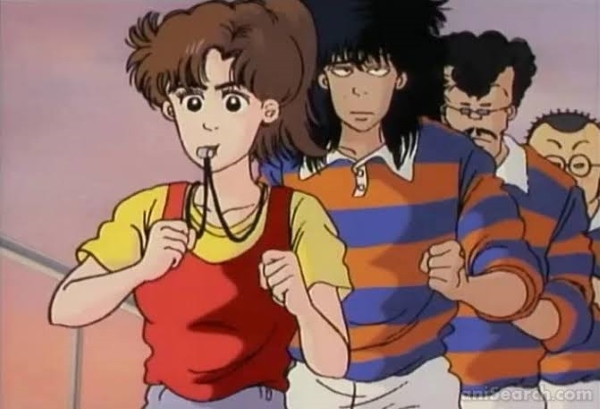 Madonna tells the story of Mako, a young female teacher with stunning facial features and an attractive curvy body. She recently began teaching at Gyunabe High School, which is full of delinquent students.
Due to her excellent skill at rugby, she is chosen as the new rugby coach for the school's team. However, it is very difficult for her to train the delinquents' team and make a strong rugby team.
Now it's very interesting to see how she trains them and whether they accept Mako as her new rugby coach or not.
IMDb Ratings: 5.2
Number of Episodes: 2
Studio: Toei Animation
---
5. UFO Warrior Dai Apolon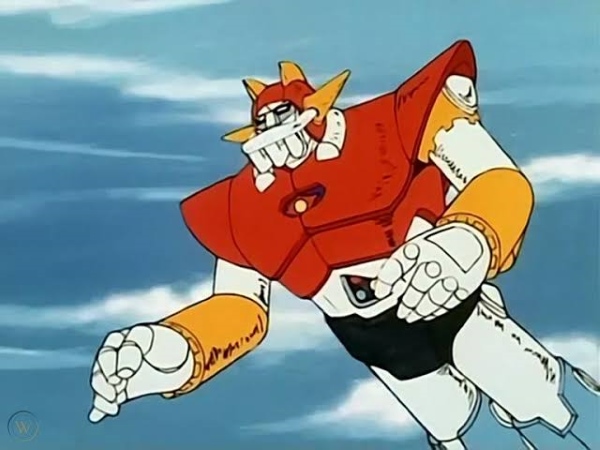 UFO Warrior Dai Apolon is not entirely focused on American football, but in the first few episodes, it mostly depicts American football. Takeshi is the series' main character, a teenage boy who founded his American football team.
He usually plays football with his team until a light from the sky interrupts their game. By revealing his real identity and hidden special power, the series takes a tragic turn.
He and his two friends have now defeated several mysterious beings with their Daiapolon- a super mechanical suit. Even though it is a classic anime, it excellently depicts American football, which is why it deserves to be on this list.
IMDb Ratings: 6.8
Number of Episodes: 47
Studio: Eiken
---
4. Try Knights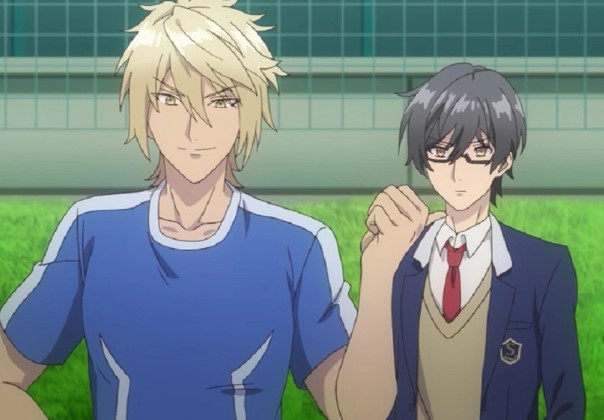 Try Knights is also one of the best American football anime and depicts the inspiring story of a rugby player. It primarily focuses on Riku Haruma, an aspiring rugby player who abandoned his dream due to his poor body structure.
However, in his new school, he met several students who gave their all in rugby without any thought. After seeing their passion for rugby, he again decided to play rugby for his school team and take them to the highest position they have not yet reached.
IMDb Ratings: 6.0
Number of Episodes: 12
Studio: GONZO
---
3. All Out
All Out is entirely focused on rugby sports and depicts some of the best rugby training ever. It depicts the story of two young boys, Kenji Gion and Sumiaki Iwashimizu, who recently enrolled at Kanagawa High School.
Both of them got an invitation to join the school's rugby team and gave their best to win the tournament. For the first time, Kenji sees a sport in which people of all sizes can participate and give their all.
So he immediately joined the team and began training to become the best player on the team. On the other hand, Sumiaki is not interested in rugby, even though he has a huge advantage due to his tall body stature. But after being forced by Kenji, he also joins the team.
IMDb Ratings: 6.7
Number of Episodes: 25
Studio: Madhouse and TMS Entertainment
---
2. Number 24
Number 24 is a great sports anime series and depicts the inspiring story of a talented rugby player. Natsusa Yuzuki was born with rugby talent and just began his career as a rugby player at Doushisha University.
Through his exceptional skills and determination, he became so popular at his first tournament. However, after a sudden bike accident, his body became unable to play any sports, especially rugby.
Even though he was disappointed by the accident, he decided to work as the school's team manager and help his team win the tournament.
IMDb Ratings: 6.7
Number of Episodes: 12
Studio: PRA
---
1. Eyeshield 21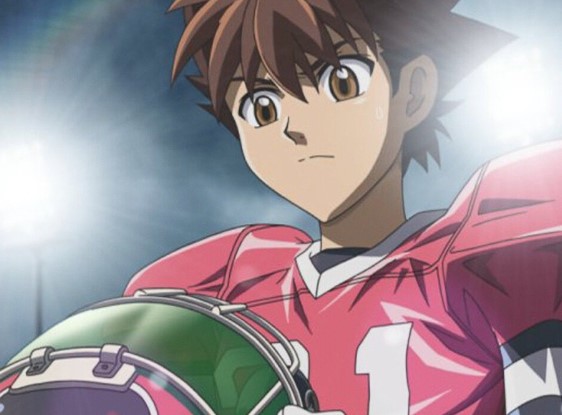 Eyeshield 21 is one of the greatest sports and best American football anime of all time. It depicts the story of Sena Kobayakawa, a small-framed boy who is always being bullied by his classmates.
As a result, he became very skilled at avoiding them with his rapid leg motion. When Youichi Hiruma, the captain of the school's rugby team, saw Sena's talent for avoiding crowds of people with ease, he decided to take him into his squad.
After that, Sena began his career in rugby sports and brought us some of the most thrilling matches.
IMDb Ratings: 7.6
Number of Episodes: 145
Studio: Gallop
We'll wrap up this article by going over each American football anime on the list. We hope you like this fantastic list and stay tuned with us for more interesting anime recommendations.
---
Do small things with great love.
Follow us on Twitter for more post updates.
Also Read:
I am Sahil Khan and I was born in Dhanbad and raised in New Delhi, India. I am currently pursuing my graduation while also pursuing my passion for writing about anime. This is because I have been an otaku since I was 7 and writing about anime helps me overcome my stress while also honing my writing skills. Aside from writing, I am a filmmaker and an actor.