Last updated on January 4th, 2023 at 12:45 am
Sports anime as a genre has gained quite a considerable amount of fan following in recent years. Standing as one of the favorite genres of anime watchers alongside its rival genres like shounen, some have even managed to climb their way all up among the top 10 anime ever produced. 
Among various sports categories, basketball anime have always successfully competed with its rivals to stay in the hearts of the viewers. It brings us a spoonful of multiple aspects, including team spirit, willpower, agility, and motivation to keep going and stay in the game till the last breath, no matter what. 
One of the many notable platforms that bring to us such anime is Netflix. It has played a formidable role in bringing various anime of diverse genres to its viewers, including most of those anime that has strengthened its position in the top 10 list. The following article will bring to you the top 5 basketball anime available on Netflix.
When it comes to using a VPN, we recommend using PIA VPN. You can use this link to avail heavy discounts.
---
Must Read- Top 10 Martial Arts Anime on Netflix Ranked
---
Top 5 Basketball Anime available on Netflix-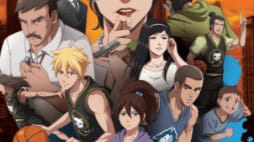 MAL Rating- N/A

Studio- Synergy88, August Media Holdings, TV Asahi

Number of Episodes- 2 Seasons (26 episodes)

Availability- Netflix Thailand
If you're looking for best netflix Basketball anime then Barangay 143 is best for you. It revolves around the adventures of a popular South Korean basketball player, Bren T Park, who lands in Manila to account for his biological father after a tragedy in his country. Amidst these, he joins a team of local basketball players who are striving hard to will to revive the lost glory of their hometown.
The anime has imbibed some excellent local flavors with it that the watchers will get to taste as they progress with the story. The local life of the Pinoys has been marvelously presented, which altogether makes it a must-watch anime. 
---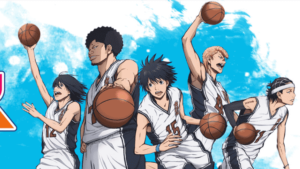 MAL Rating-  

7.30



Studio- Domedea Inc.

Number of Episodes- Season 1 (50 episodes)

Availability – Netflix Asia
Ahiru No Sora speaks about overcoming one's complexities. It's an anime that will motivate you to the core to work hard and keep striving and overcome all hurdles and complexes put upon us by the society that chains us down, restraining us from climbing the ladder of success.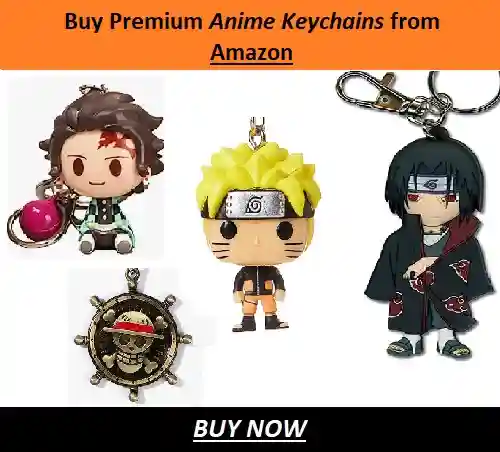 The anime dwells on the story of Sora Karumatani, who has been struggling since childhood to play the game of Basketball, as his height posed the main hurdle. Despite this, he aims to fulfill his mother's dreams and therefore joins Kuzuryu High School and its basketball team. He realizes later that team is nothing but a bunch of demotivated punks.
 However, Sora continues to work hard and hone his skills and zeal for basketball. His impressive skills rekindle the team's lost spirit, and they are ready to face upcoming challenges. The fast-paced and action-packed plot is what makes the anime most interesting.
---
3) Kuroko no Basket: Last Game (movie) –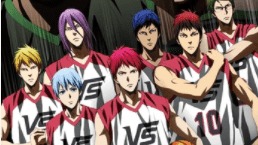 MAL Rating- 

8.08



Studio- Production I.G.

Number of episodes- 1

Availability – Netflix Asia, Netflix USA.
After the crushing defeat of the Japanese basketball team by the US street basketball team, Jabberwock, the Japanese team suffered intense mocking humiliations. This made Reiko's father assemble the old Teiko Middle School team, known as the Generation of Miracles, along with Kuroko and Taiga Kagami to revenge their defeat.
---
2) Kuroko no Basket (all seasons) –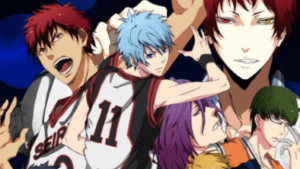 MAL Rating- 8.20

Studio- Production I.G.

Number of Episodes- Season 3 (75 episodes)

Availability – Netflix Asia, Netflix USA.
Kuroko no basketball is a fast-paced, action-packed anime. Every story arcs are capable enough to keep the viewers on their toes. The elementary plot revolves around Kuroko Tetsuya, the protagonist of the story.
 Kuroko was earlier a part of the Teikō Middle School that rose to fame by demolishing all competitions. The players, after graduation, chose their paths and enrolled themselves at high schools with top-notch basketball players. The rest story follows how Kuroko joins Seirin High and competes with his ex-teammates to bring his school team to the top.
---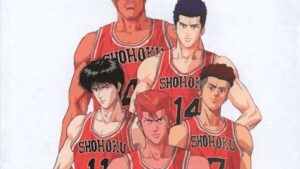 MAL Rating- 8.53

Studio- Toei Animation

Number of episodes- 101

Availability – Netflix Japan
Slam Dunk is the story of a gang leader Hanamichi Sakuragi who gets fed up with the fact of him being so unpopular among girls and has faced multiple rejections. However, he enrolls at Shuhoku High, where his life undergoes a drastic change after meeting with Haruko Akagi, his dream girl.
 Haruko's attitude towards Sakuragi is what appeased him the most. She quickly recognizes his near inhuman capabilities and motivates him to go for the game of basketball. The story then revolves around how his life changes, and he becomes a famous basketball player.
Basketball anime are fun to watch, full of action and fast-paced. And also teach multiple essential life values, which makes them one of the most loved anime. The above-mentioned list, though available on Netflix, is not provided in many countries. Viewers interested can, however, use a VPN to access depending upon which country the anime is made available in.
When it comes to using a VPN, we recommend using PIA VPN. You can use this link to avail heavy discounts.
---
Do small things with great love.
Follow us on Twitter for more post updates.
Also Read-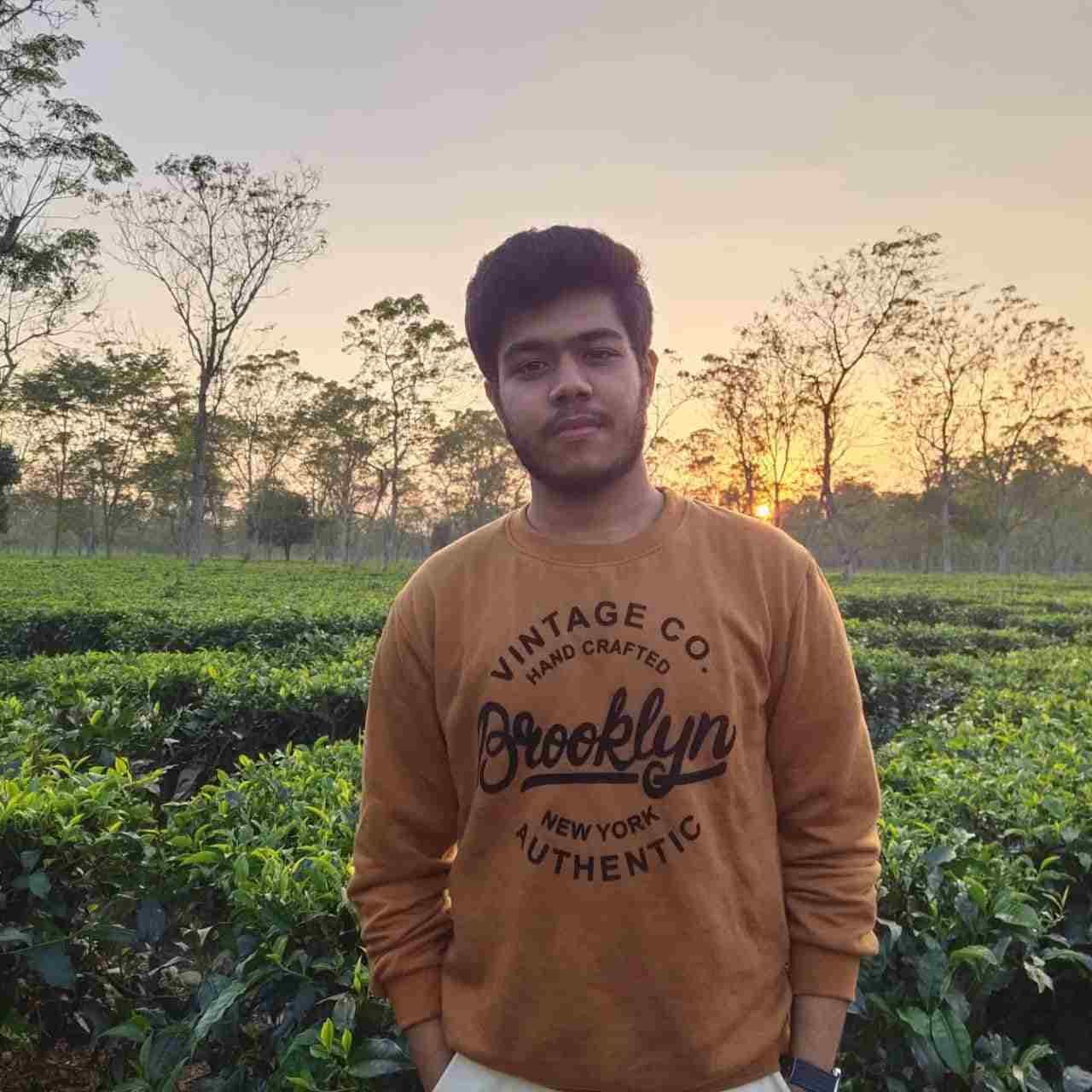 A zoology student turned writer. From hating anime to being an ardent anime lover, my journey has quite a sheen to it. While Parasyte served to be the stepping stone into this fantabulous world of animation, the foundation grew stronger with each series. If not engaging myself with anime content, you can always find me going through some Bengali classics or filling the air with some soulful Tabla beats. An artist, trying to throw some colours to my blank canvas of life.