Last updated on January 28th, 2022 at 06:34 pm
Otakus are always looking for animes to suggest to their friends. However, as a beginner, the anime world can be pretty overwhelming. Someone totally new to the world of anime may get scared by seeing the number of episodes One Piece has. Thus, it is very important that the start is smooth and slow, and they pick the right anime and begin this exciting journey.
Today in this article, we are going to rank the top 20 best anime of all time for beginners. They will be ranked based on their rating on MyAnimeList. Most of these animes are probably already finished by the hardcore fans, but in our opinion, this is the best list for a newbie in this magical world.
Top 20 Best Anime for Beginners-
20) Jojo's Bizarre Adventure –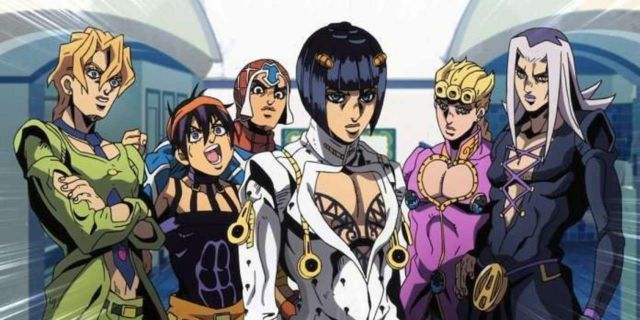 Rating – 8.01
Plot – This story started when Dario Brando decided to save the life of an English nobleman, George Joestar. George tried to repay this debt by taking in his son, Dio, when his father died. However, Dio was not happy with his situation and wanted the whole estate to himself. Thus, he triggered a chain of events that continued for years to come. After a century has passed, Joestar's grandson Joseph discovers the legacy left for him by his grandfather. He then sets out on his own adventure while clashing with Dio in the process.
No. of episodes – 26
Where to watch – Netflix
---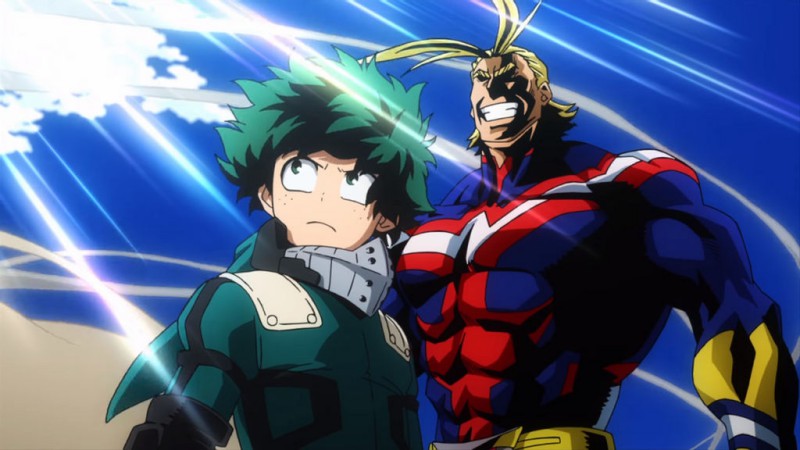 Rating – 8.06
Plot – Welcome aboard a classic superhero anime where people are born with unique powers called Quirks. They go to various schools throughout the country and train themselves in order to become a Hero. Among them, misfortune befalls Izuku Midoriya as he is born without a Quirk. His dream of attending the prestigious school U.A. High almost crashes when a sudden encounter with All Might turns his fortune and he is presented with a Quirk.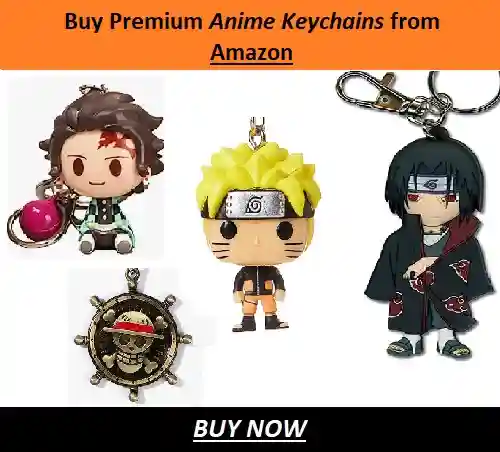 No. of episodes – 13
Where to watch – Funimation
---
18) Assassination Classroom –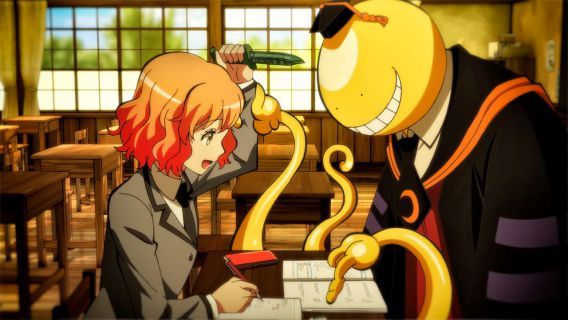 Rating – 8.11
Plot – What happens when students are tasked with the mission of eliminating a dangerous person, but he also happens to be their teacher? As the title suggests, this anime involves some students who give their utmost effort and try to assassinate their homeroom teacher. The task is easier said than done as he possesses insane reflex, and it seems to be almost impossible to eliminate him as time passes. So, jump aboard this crazy ride full of action but also be wary of a tearful ending.
No. of episodes – 22
Where to watch – Netflix
---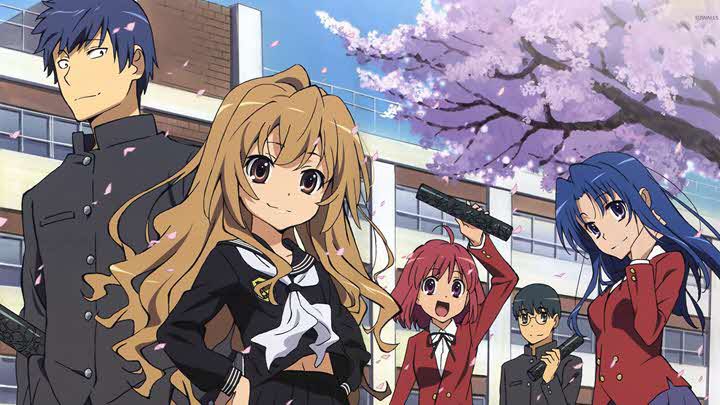 Rating – 8.21
Plot – Toradora is a wholesome rom-com anime involving Ryuuji Takasu and Taiga Aisaka. Ryuuji has a strong crush on Minori Kushieda who happens to be Taiga's best friend. Things get even more complicated when Ryuuji comes to know that Taiga has feelings for his best friend, Yuusaku Kitamura. Watch as these two get trapped in this love quadrangle and get close while trying to help each other with their love lives.
No. of episodes – 25
Where to watch – Netflix
---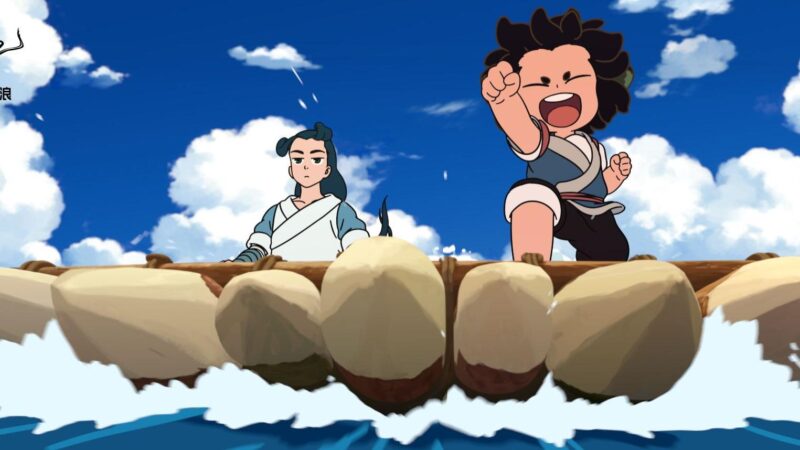 Must Read – (2021) Top 30 Best Chinese Anime of all time (Ranked)
---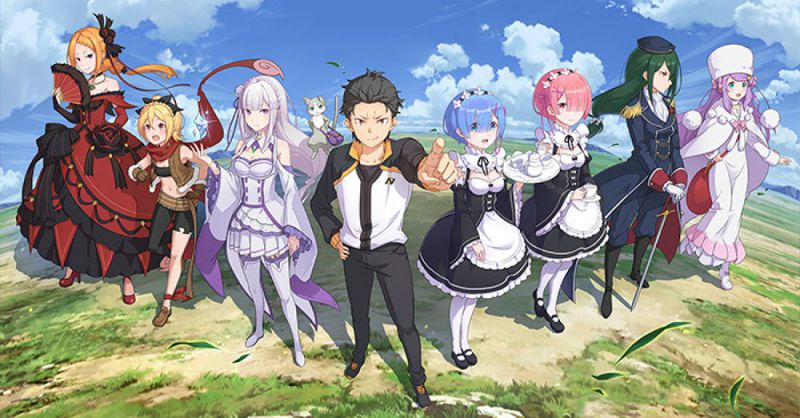 Rating – 8.28
Plot – Another hugely popular romantic comedy, Re: Zero follows the journey of Subaru Natsuki who gets wrecked and born into a fantasy world. Things did not look good for him even there when he was attacked by a group of thugs. Luckily, he got rescued by a girl named Satella who is in pursuit of her Insignia. Together they set out on a journey to recover her Insignia and discover some dark secrets in the process.
No. of episodes – 25
Where to watch – Netflix
---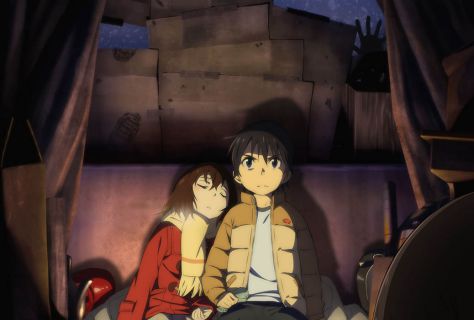 Rating – 8.35
Plot – In this gripping thriller, watch as Satoru Fujinuma gets sent back in time when a tragedy was about to happen. Satoru then realises that he can prevent a tragedy from happening by travelling to the past. Although he goes on to save many people's lives, things get complicated when he is wrongfully accused of murder. This time he gets sent back 18 years into the past in his childhood, and he realises that the murder is connected to the eliminating of his classmate, Kayo Hinazuki. Watch as Satoru unravels the mystery that occurred in his childhood with the aim of protecting the ones he loves.
No. of episodes – 12
Where to watch – Netflix
---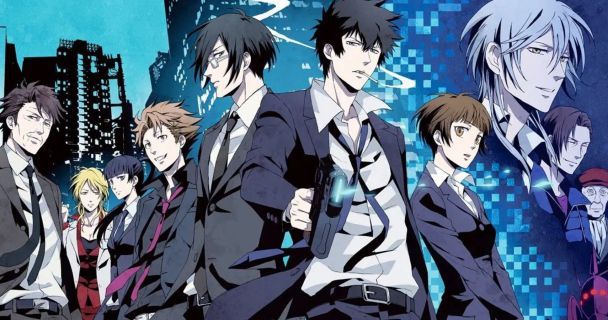 Rating – 8.37
Plot – In Pyscho-Pass we explore a world where the judicial system has been completely revamped. The story is set in the 22nd century where the Sibyl System has been enforced which involves calculating the threat level of a citizen by viewing their mental state. This is known as their Psycho-Pass. Akane Tsunemori who has a strong sense of justice starts working in this world and soon comes to learn that the system is corrupt. Watch as she begins contemplating the real meaning of justice while working on her day-to-day tasks.
No. of episodes – 22
Where to watch – Amazon Prime Video
---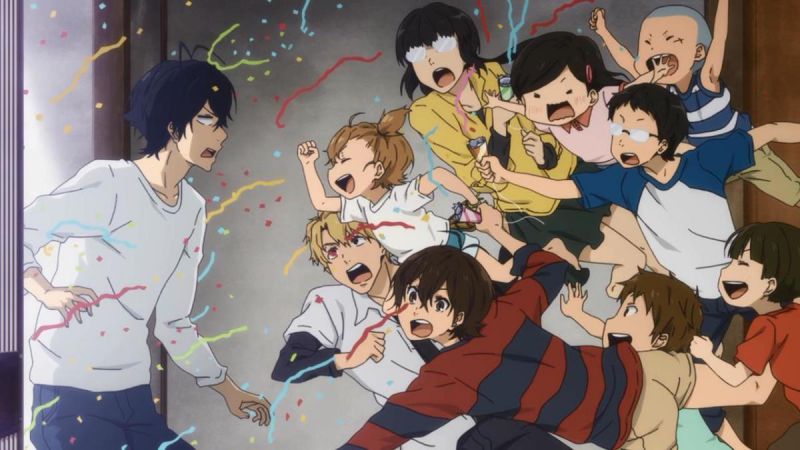 Rating – 8.40
Plot – Our protagonist in this story is Seishuu Handa, who is a talented calligrapher. However, he is quite narcissistic, which tends to land him in trouble. His father sends him to Goto Islands in order to bring about a change in his character. Seishuu now needs to find new inspiration in the rural setting. This job seems incredibly hard as his neighbours keep on barging into his house, but Handa gains some valuable insights through his stay on that Island. 
No. of episodes – 12
Where to watch – Amazon Prime Video
---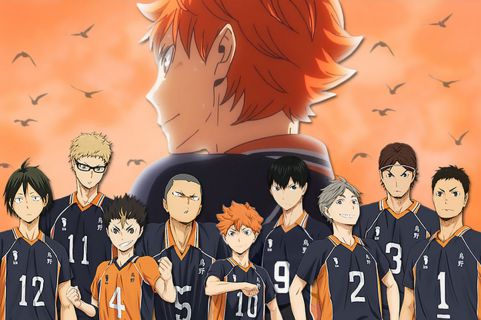 Rating – 8.50
Plot – The only sports anime to be featured in this list brings a lot of excitement and feel-good moments. This story is about Hinata Shoyo who dreams to become the best volleyball player despite his small height. He enrols himself in Karasuno High School following the footsteps of his idol. On his first day of high school, he is shocked to find out that his enemy has also registered in the same school. Watch as these two overcome their enmity and goes on to become the best duo of volleyball.
No. of episodes – 25
Where to watch – Netflix
---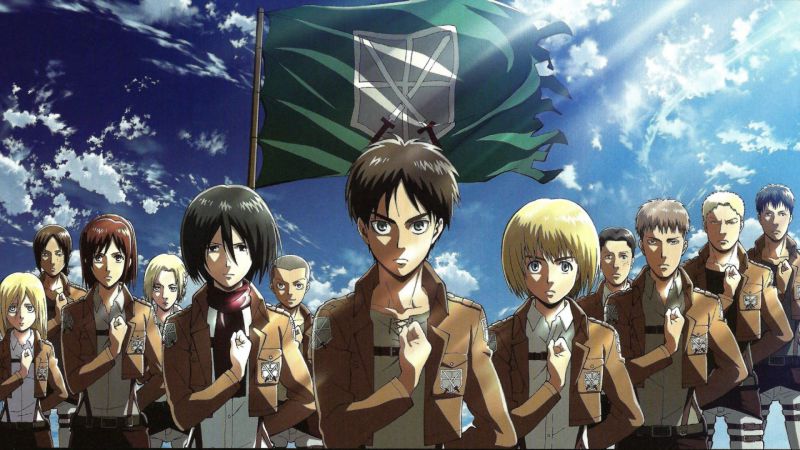 Rating – 8.50
Plot – The anime which took the world by storm and made everyone rise on their feet anticipating its conclusion, takes 11th place in this list. This hugely popular anime is about Eren Yeager as he aims to wipe out all the titans from the world after they crushed his mother. Watch as he joins the survey corps along with his friends and ends up turning into what he hates the most.
No. of episodes – 25
Where to watch – Netflix
---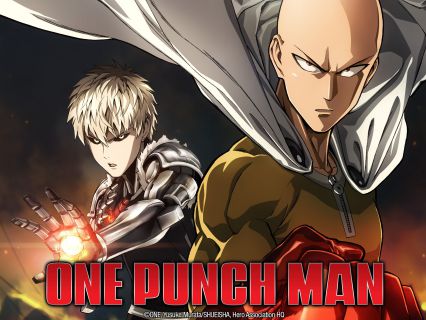 Rating – 8.55
Plot – This funny and action-packed anime is about Saitama who is the strongest character in this series and possibly the strongest character in the whole anime universe. He starts out as a simple boy who wishes to become a hero in the future. After training insanely for three years he gained such an amount of power that it only required one single punch to defeat his enemies from thereon. As a result, he also lost the thrill of enjoying a long drawn out battle.
No. of episodes – 12
Where to watch – Netflix
---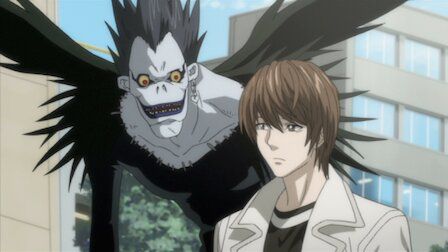 Rating – 8.63
Plot – Get ready to witness one of the best psychological thrillers of all time in the world of anime and follow the story of Light Yagami as he gets his hands on a Death Note. It was dropped in the human world by Ryuk and its special feature was the fact that anyone whose name gets written in the Death Note would die instantly. Light who already had a keen sense of justice decides to use that Death Note and take matters into his own hand of reducing the terror in the world.
No. of episodes – 37
Where to watch – Netflix
---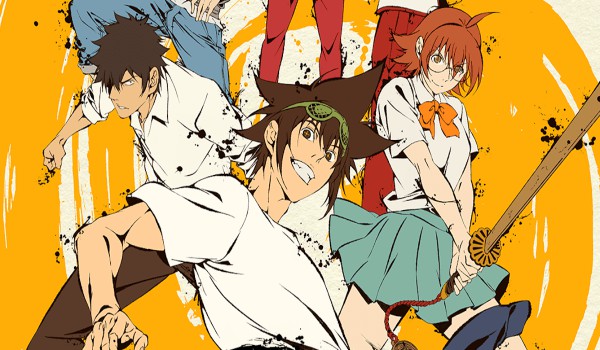 Must Read – (2021) Top 30 Best Korean Anime of all time Ranked
---
8) The Promised Neverland –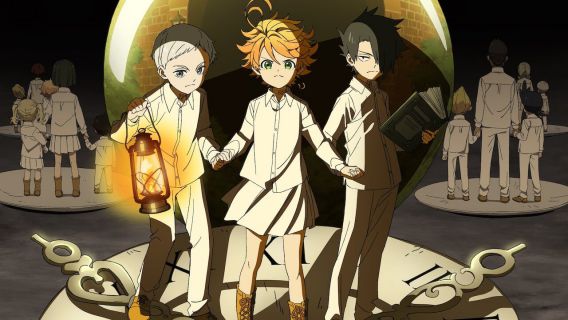 Rating – 8.63
Plot – The Grace Field House takes in orphans who live there peacefully under the care of their "Mama". The children spend their time freely and play outside as much as they want while keeping in mind that they are not allowed to go too far from the orphanage. One day doubt starts creeping into the minds of the three oldest siblings as they start investigating and discover some dark secrets of their orphanage.
No. of episodes – 12
Where to watch – Netflix 
---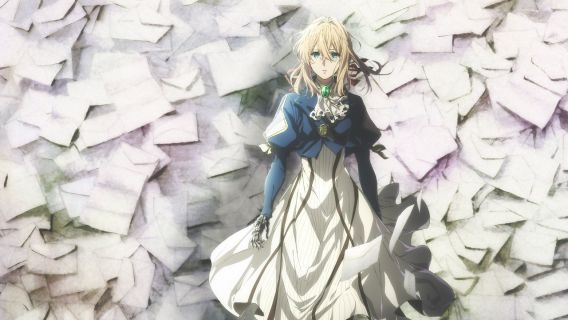 Rating – 8.64
Plot – This soulful animes does a great job in uplifting the horrors of war. Violet Evergarden was a young girl who was raised with the only purpose of crushing enemies on the front lines. After recovering from the wounds sustained in war, she started working as an Auto Memory Doll. This proved to be quite a significant event as it went on to change both the lives of her and her clients leading to some blissful self-discovery.
No. of episodes – 13
Where to watch – Netflix   
---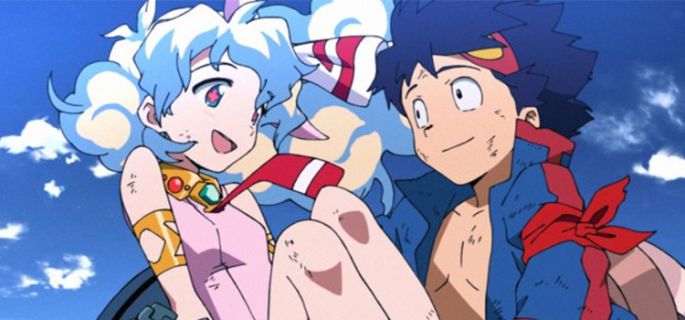 Rating – 8.66
Plot – This story is about Simon and Kamina who grew up in the underground hidden from the surface. One day they discover a mysterious object that was actually an artifact of war. They termed their new weapon as Lagann and defended themselves from a surface attack using it. Then they decided to explore the devastated wastelands of the surface along with other survivors and take back their territory while unravelling a dark plot. 
No. of episodes – 27
Where to watch – Netflix
---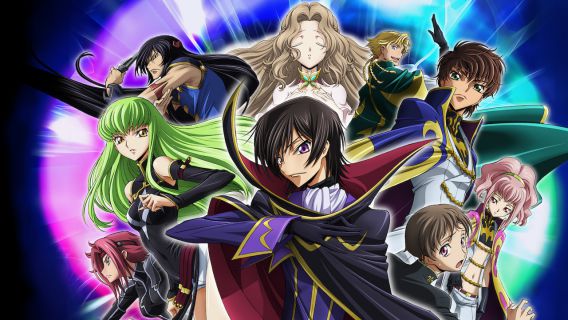 Rating – 8.71
Plot – Code Geass is based around the holy empire of Britannia, which started its dominance with the conquest of Japan. It was named Area 11 after the mission was a success. Lelouch Lamperogue, a student of Brittania, gets the power of kings known as Geass from a mysterious girl named C.C. After discovering the full potential of the new power, he decides to carry out his revenge against the land of Britannia and end them once and for all.
No. of episodes – 25
Where to watch – Netflix
---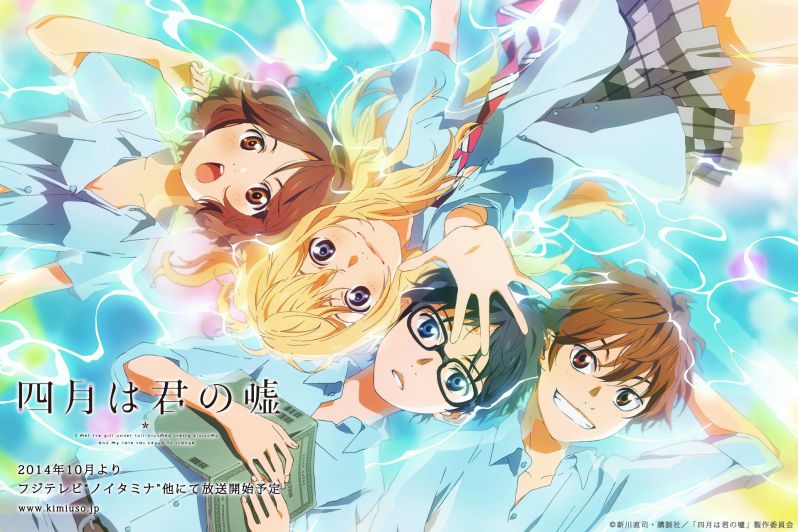 Rating – 8.72
Plot – Get ready to cry your hearts out as we follow the journey of the talented pianist, Kousei Arima. After his mother's death, he slipped into a downward spiral and lost the ability to listen to the music of his own piano. His life takes a turn for the good when he meets the violinist, Kaori Miyazono which inspires him to face music again.
No. of episodes – 22
Where to watch – Hulu
---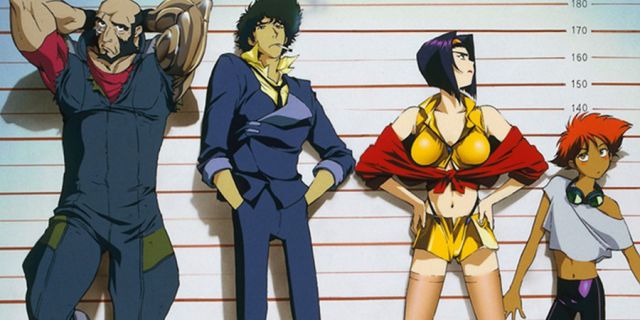 Rating – 8.77
Plot – Set in the distant future of 2071, Cowboy Bebop has been a huge success with its western theme. In this story, humans have colonised other planets leaving the earth behind which became inhabitable. Outlaw bounty hunters now roam in this intergalactic system keeping its peace. One such team aboard the spaceship Bebop comprising of Spike Spiegel, Jet Black, Faye Valentine, Ein and Edward Wong go on their own adventure in space while uncovering each other's dark pasts.
No. of episodes – 26
Where to watch – Hulu
---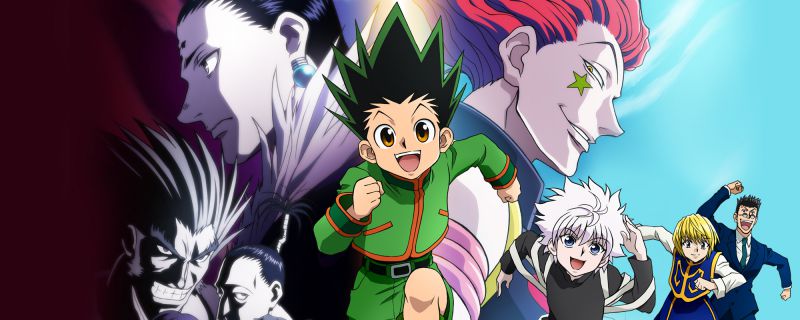 Rating – 9.08
Plot – This anime is about a twelve-year-old kid named Gon who dreams of becoming a Hunter in order to find his father who was also a Hunter and had left him long ago. In his journey, he meets Leorio, Killua and Kurapika who have their own goals. These four groups of people decide to take the Hunter test as they set on a thrilling adventure while learning the true meaning behind being a Hunter.
No. of episodes – 148
Where to watch – Netflix
---
1) Fullmetal Alchemist: Brotherhood –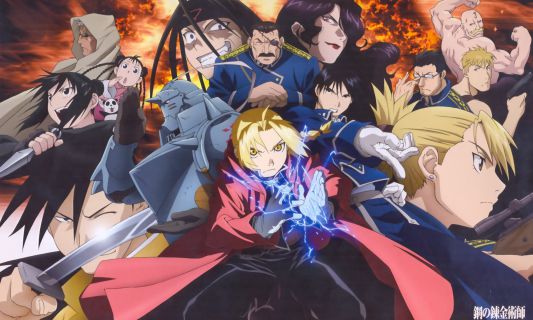 Rating – 9.18
Plot – What better to start your anime journey with than the highly-rated series of all time. In this beautiful and thrilling series, we follow the journey of two young brothers named Edward and Alphonse Elric. While trying to revive their dead mother through alchemy, an accident takes place and they lose parts of their body. Watch as they embark on their journey to find the Philosopher's Stone in order to gain their bodies back while following the Laws of Equivalent Exchange.
No. of episodes – 64
Where to watch – Netflix
---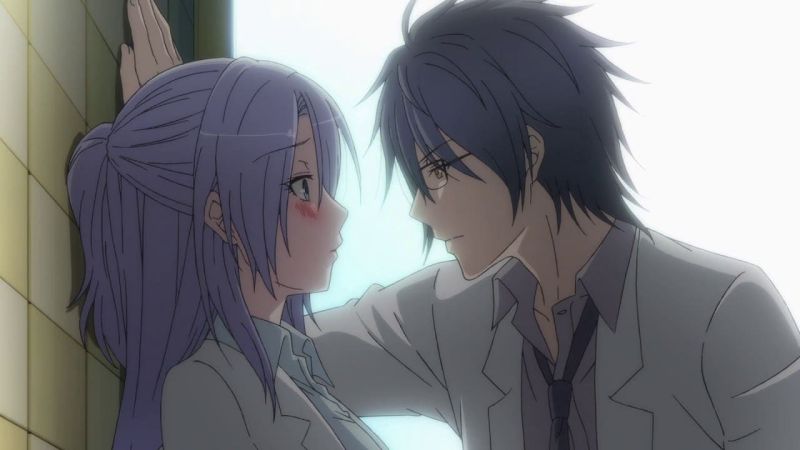 Must Read – (2021) Top 15 Best Love Anime to Watch With Your Girlfriend/ Boyfriend
---
And on that note, we come to the end of our rankings. Hopefully, this will help people ease their way into the world of anime as they expand their genre over the years. All of these are some hugely popular animes among the fans that have made a wide fanbase over the years and are re-watched countless times even though they have ended long ago. Here, we have attached the official link to Crunchyroll, Netflix and Hulu. You can watch your favourite anime there. We will come back with another Top 20 article. Till then, stay tuned with us. 
---
Follow us on Twitter for more post-updates.
Also Read: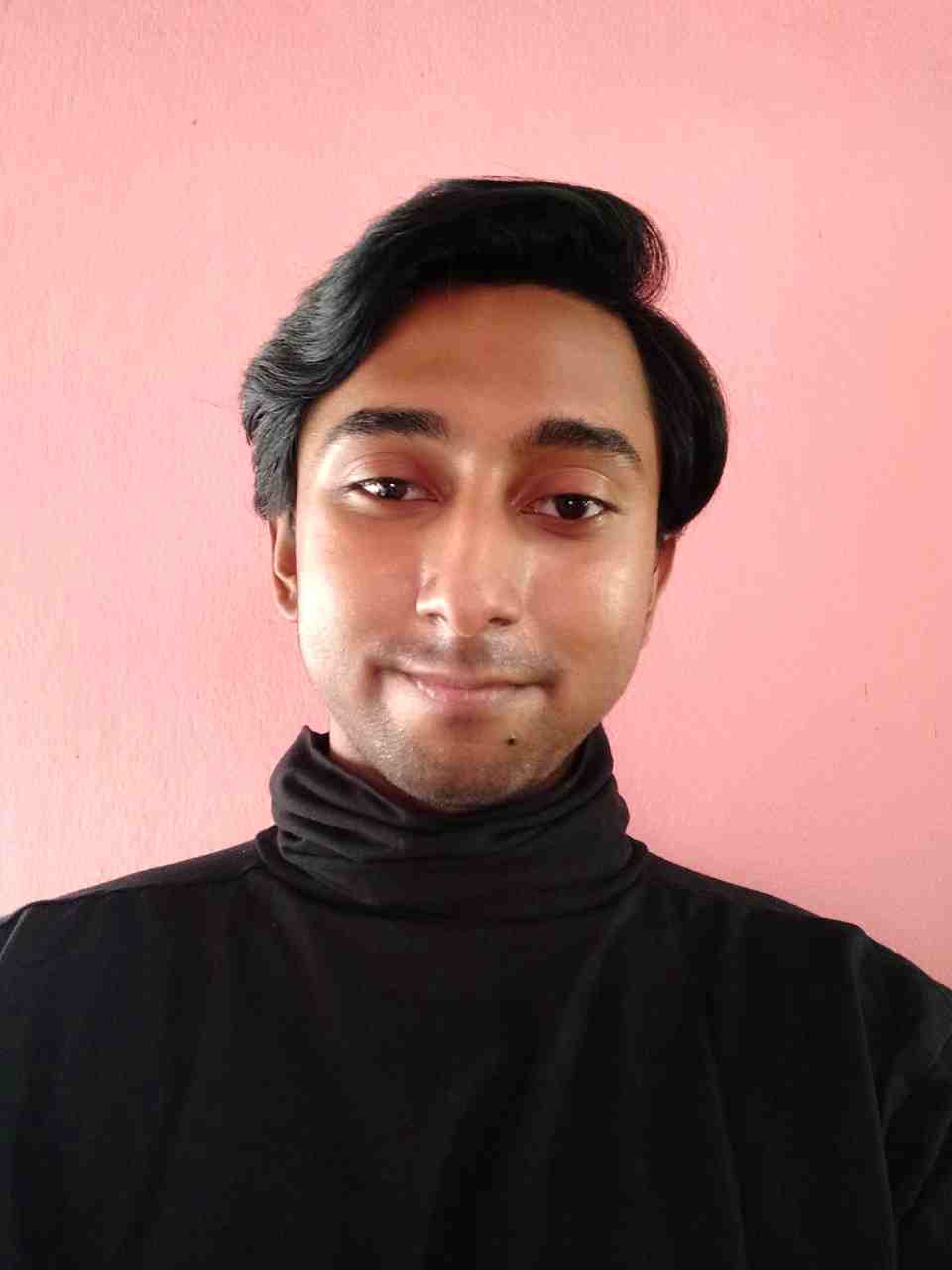 Life took a sudden turn for me when I finally decided to watch Kimi no nawa & Clannad. While both of them made me cry and introduced me to this vast world of anime. The Anime and Manga world is an escape for me from this complicated real world and serves as a relief. Being a content writer for OtakusNotes still feels like a dream and has been one of the best things to happen to me this year. It has been a productive distraction for me and I am loving every moment of it.