Last updated on January 4th, 2023 at 12:44 am
Anime has been a constant source of entertainment for years. The animated movies and series primarily began in Japan, but now almost the entire world is under their fanbase. From comedy to romance, thrillers to horrors, dark themes to present-day situations, the collection is humongous.
Among the several platforms that serve to bring these anime before us, HBO Max plays a challenging role. With a plethora of anime from almost all genres, it becomes quite a struggling task for anyone new to this world. Keeping this in mind, a detailed list has been made to help you choose your cards. What follows is a ranked list of the most popular dubbed anime on HBO Max.
---
Must Read- Top 15 Best Fantasy Anime on Netflix | Hulu 2022
---
Top 15 Best Dubbed Anime on HBO Max-
15) The God of High School –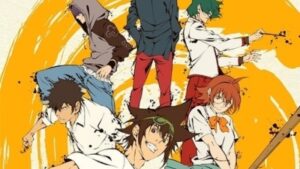 IMDb Score- 7.3

 Studio- MAPPA

 Number of Episodes- 1 Season (13 episodes)

 Genre- Action, Adventure, Comedy, Supernatural, Sci-fi. 
With the onset of the God of High School tournament, fighters from all Korean High Schools begin their preparations. The tournament is quite distinct from the cliché ones. The participants can use any weapons or means to attend victory, only to get anything the winner wishes.
Jin Mo-Ri participates in the tournament on a special invitation where he befriends Han Dae-Wi and Mi-Ra. Despite being one of the most ruthless tournaments, it excites everyone. However, there lies a special secret behind the mere show of power.
 Will Jin Mo-Ri and his companions be able to discover the secret? To know, tune in to HBO Max and catch this fabulous Korean Anime right out there. 
---
14) Weathering with You –
IMDb Score- 7.5

Studio- CoMix Wave Films

Movie Duration- 1 Hr 52 min

Genre- Drama, Fantasy, Romance
Amidst the never-ending downpour over Tokyo, Weathering with You marks the budding of a lush green romance between two struggling teens. Hodaka Morishima, a runaway high school student, finds it difficult to make both ends meet. On a parallel line, Hina Amano, an orphan too, finds it extremely difficult to support herself and her sister.
However, their fates intersect each other when Hodaka rescues Hina from a group of ugly-minded men. Soon after, he discovers her power to call out the Sun, which he finds an astounding ability during the downpour days. However, the power came with a hefty price which left both of them baffled.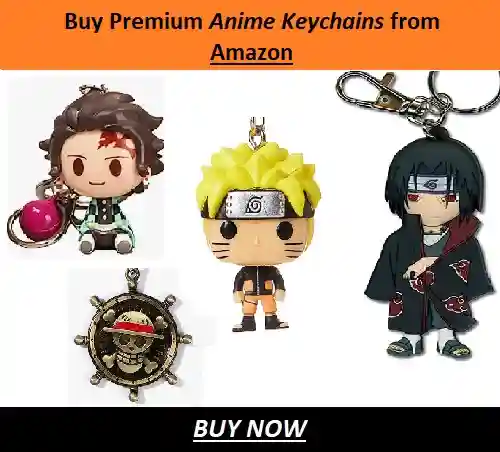 The light romantic plot is the catchiest aspect of the anime and is indeed one of the most popular ones.
---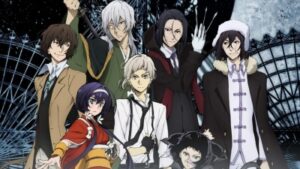 IMDb Score- 7.8

 Studio- Bones

 Number of Episodes- 1 Season (37 episodes)

 Genre- Action, Supernatural, Comedy, Mystery
When Atsushi's orphanage suffers several attacks from a mystical tiger, he gets thrown out of the orphanage, being suspected as the one behind the attacks. Sitting on a riverbank, he saves a whimsical, suicidal man Osamu Dazai from drowning. He reveals himself as a supernatural detective and is in search of the tiger that was ravaging an orphanage.
Though the mystery gets solved, it pulls Atsushi into the strange world of supernatural powers when he realizes his supernatural abilities. Thus begins his life in a firm of supernatural investigators, alongside his enigmatic colleagues.
The subtle mix of actions, drama, and dark plots is what makes Bungo Stray Dogs one of the most popular anime on HBO MAX.
When it comes to using a VPN, we recommend using PIA VPN. You can use this link to avail heavy discounts.
---
12) Re- Zero Starting Life in Another World –
IMDb Score- 8.1

Studio- White Fox

Number of Episodes- 2 Seasons (50 episodes)

Genre- Drama, Fantasy, Suspense.
Tappei Nagatsuki's Re: Zero centers on a mysterious paradox. Subaru Natsuki, while leaving the grocery store and pondering upon his worthless life, encounters a group of thugs. Completely helpless and unarmed, he gets beaten to a pulp. A wondering mysterious girl Satella, while searching for her insignia, stumbles upon the half-dead Subaru and heals him.
Subaru, as a return for the help, offers to company her to find her lost possession, utterly unaware of the danger lurking in the shadows. As soon as they were about to catch hold of the mysterious thief, Subaru and Satella both get murdered. Astonishingly Subaru discovers himself at the same spot right before meeting Satella, and the cycle begins all over again.
Will there be an end to this seemingly endless cycle? To know more, binge-watch this fabulous anime right there on HBO Max. 
---
11) Howl's moving castle –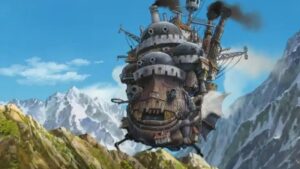 IMDb Score- 8.2

 Studio- Studio Ghibli

 Movie duration- 1 Hr 59 min

 Genre- Adventure, Drama, Romance, Fantasy.
Imagine a jumbled piece of architecture. Creaking joints, whistling of steam, and constant cacophony of pots and utensils, as this giant structure plods on its own. This castle is inhabited by a wizard who goes by the name Howl.
In a nearby town lived a young girl named Sophie, who suffered the wrath of vengeful Witch due to her short encounter with the wizard Howl. As a result, she gets transformed into an 80-year-old woman. Will Howl be able to restore this girl's youth?
---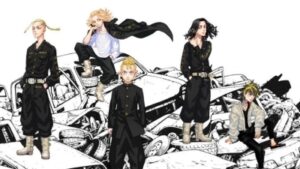 IMDb Score- 8.4

Studio- LidenFilms

Number of Episodes- Season 1 (24 episodes)

Genre- Action, Drama, Supernatural.
Despite being based on a simple time travel plot, the engaging story arcs, the characterizations, and the addition of many dark elements are what make the anime so popular. Takemichi Hanagaki, who considers his 2nd year of middle school to be the prime of his life, now lives an utterly mundane and boring life. He even had a gang and a girlfriend back then.
His life undergoes a sharp turn when his only girlfriend gets murdered along with his brother by the Tokyo Manji gang. To his disbelief, he finds himself back to the same time, 15 years back to when he was Hinata Tachibana. He meets her brother and tells him to protect his sister as they were going to be murdered in the future. Tanemichi begins his journey to protect his girlfriend and simultaneously taking care of the present-day world.
---
9) The Promised Neverland –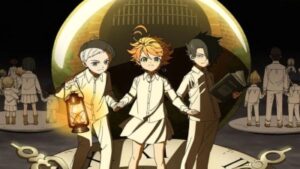 IMDb Score- 8.4

Studio- CloverWorks

Number of Episodes- 2 Season (24 episodes)

Genre- Suspense, Sci-fi, Mystery.
The Promised Neverland reveals some deep dark secrets of an orphanage that apparently seems peaceful, and all the children live there happily with their mama, Isabella. Things start changing when a child gets adopted, never to be heard again.
This instigates three siblings to embark on a new journey to during which they discover some dark secrets about the orphanage and also about their mama. A quite engaging plot in itself, The Promised Neverland has always been among the most popular anime of all time. 
---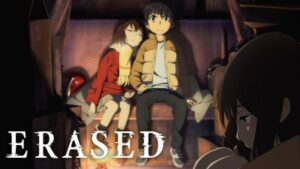 IMDb Score- 8.5

Studio- A-1 Pictures

Number of Episodes- 1 Season (12 episodes)

Genre- Supernatural, Mystery.
Another time travel anime on the list, Erased by Kie Sanba, revolves around the life of Satoru Fujinuma. Before the onset of an accident, he discovers himself several minutes before the incident. He gets hold of this strange phenomenon to save multiple lives.
Things started changing when he got accused of murder, and he found himself 18 years back into the past. He soon establishes a connection between the murder and the abduction of one of his classmates, and he sets his mission to fix things right.
---
IMDb Score- 8.6

Studio- A-1 Pictures

Number of Episodes- 1 Season (22 episodes)

Genre- Romance, Drama
Kousei Arima, the prodigious pianist loses his hearing ability after the death of his mother, driving him yards away from the field of music. Being unable to hear his piano, he lives a mundane and colorless life with his friends. 
 However, his life changes track after he encounters Kaori Miyazano, a violinist who builds up the strength in him to face music again. Following quite a different storyline with subtle and sweet romance is what makes this anime so popular and loved among the teens.
---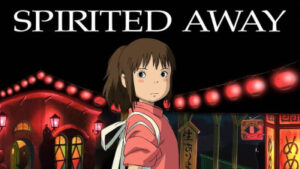 IMDb Score- 8.6

Studio- Studio Ghibli

Movie Duration- 2 Hr 4 min

Genre- Fantasy, Drama, Supernatural.
 Almost every anime lover has witnessed this anime on their devices before being dragged into the otaku's world. Notably one of the most popular anime movies, Spirited Away revolves around the adventures of Chihiro Ogino, who finds herself in the spirit world, along with her parents who get turned into pigs. In her struggle to get back to the human world she befriends many enigmatic characters.
The beautiful sound play, the animations, the fluid, and the subtle storyline altogether culminates to bring this anime to the top of all charts.
---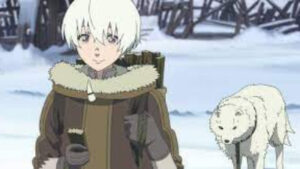 IMDb Score- 8.7

Studio- Brain's base

Number of Episodes- 1 Season (20 episodes)

Genre- Adventure, Drama, Supernatural.  
Centering on the adventures of an immortal extraterrestrial orb and how it gains consciousness and emotions, To Your Eternity is notably one of the most emotional anime out there. When the orb attains the form of a wolf, it gains all its emotions and then accompanies his master, a young lad who awaits the return of his tribesmen from paradise.
Together they set to explore the world and ultimately find paradise by following his tribe's traces. Will they be successful in their mission? To know more, grab this anime right now on HBO Max. Also, do not forget to keep your box of tissues handy.
---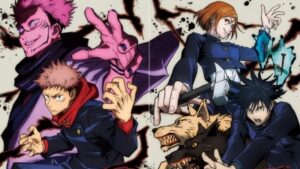 IMDb Score- 8.7

Studio- MAPPA

Number of Episodes - 1 Season (24 episodes)

Genre- Action, Supernatural.
When a regular high schooler and an outstanding athlete Yuji Itadoori orders to help Megumi, an exorcist, swallow one of Sukuna, the King of Curse's fingers, it thrusts him into the supernatural world. Giving him extraordinary powers, he decides to join the Tokyo Jujutsu High with his comrades and thus begins his life as an exorcist.
Sukuna's finger attracts various curses, and he must devour all the fingers so that he can die along with the infamous Cursed King. Jujutsu Kaisen has taken the recent markets by a swirl and has indeed become a hot topic of discussion among weebs all around the world.
---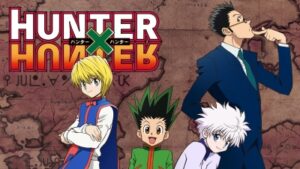 IMDb Score- 9.0

 Studio- Madhouse

 Number of Episodes- 1 Season (112 episodes)

 Genre- Adventure, Action, Supernatural, Fantasy
Based in a world where Hunters perform various tasks like capturing notorious criminals to finding hidden treasures, the 12-year-old Gon aspires to be the best Hunter. To be officially declared as a Hunter, he needs to pass the infamous Hunter Exam, known to have a meager success rate.
On his journey, he meets his comrades, and they together face and overcome all hurdles, from a plethora of monsters to assassins and whatnot, all to become the best Hunter known by all.
---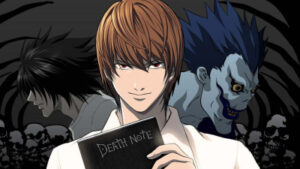 IMDb Score- 9.0

Studio- Madhouse

Number of Episodes- 1 Season (37 episodes)

Genre- Thriller, Suspense, Supernatural.
Does this anime require any introduction? Is the name not enough? Well, probably the most famous anime, almost all anime lovers have begun their journey into this world through Death Note. Being on top of all suggestions list to a new wannabe otaku, Death Note revolves around the story of Light Yagami who discovers a strange diary written Death Note, dropped to Earth by the shinigami, Ryuk. 
Light discovers that the diary can defeat anyone whose name was written on it. He uses this ability to make a criminal-free world by embarking on a voyage to eliminate all criminals. The police suspect this as an act of an assassin and deploy the best detective in the world, L. 
Will he be able to find out about Light and his diary? Tune in to HBO Max and catch hold of this anime, waiting to be watched.
---
1) Fullmetal Alchemist: Brotherhood –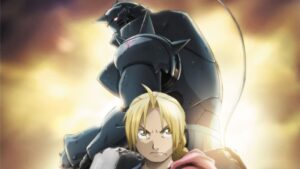 IMDb Score- 9.1

Studio- Bones

Number of Episodes- 1 Season (64 episodes)

Genre- Action, Comedy, Fantasy
In an attempt to bring their dead mother back, the two Elric brothers, Edward and Alphonse, perform an alchemy experiment by ignoring all laws and ends up with a catastrophic reality. Edward loses a limb, and his brother loses his entire body, but Edward manages to bind his soul to armor by sacrificing his arm. 
The two brothers then came to be known far and wide as "Fullmetal" and they embark on their journey to find the philosopher's stone that can defy all alchemy laws to restore their lost bodies. Fullmetal Alchemist has been on top of all charts and continues to be so, with its engaging, action-packed, and suspenseful plot.
The above list has been made according to the anime availability in the USA. If HBO Max is not available in your country, you can try using a VPN and set the location of the country it's made available in.
When it comes to using a VPN, we recommend using PIA VPN. You can use this link to avail heavy discounts.
---
Do small things with great love.
Follow us on Twitter for more post-updates. 
Also Read –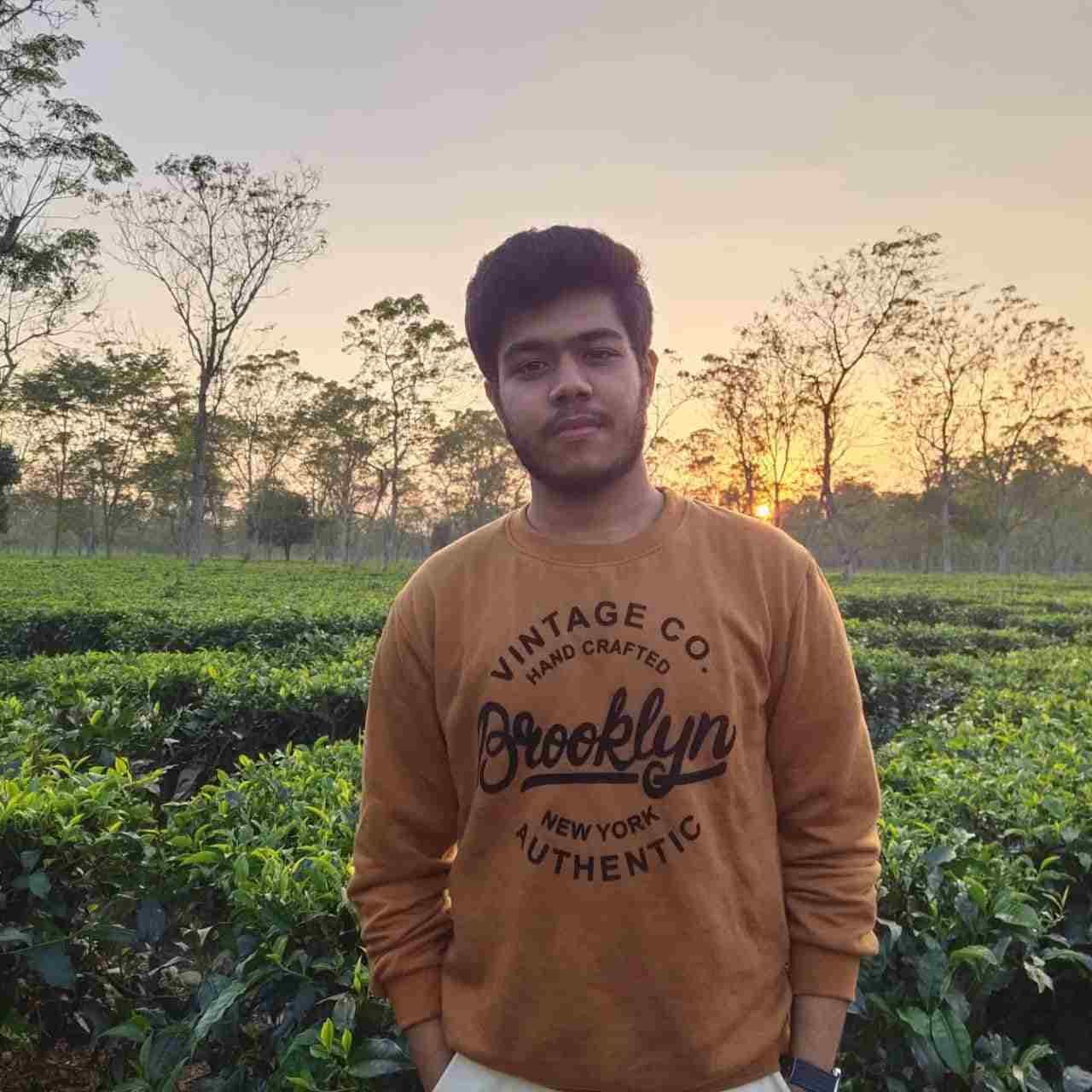 A zoology student turned writer. From hating anime to being an ardent anime lover, my journey has quite a sheen to it. While Parasyte served to be the stepping stone into this fantabulous world of animation, the foundation grew stronger with each series. If not engaging myself with anime content, you can always find me going through some Bengali classics or filling the air with some soulful Tabla beats. An artist, trying to throw some colours to my blank canvas of life.