Last updated on January 4th, 2023 at 12:45 am
In this post, we have discussed the Top 10 Best Cute Anime on Netflix (US). Anime has a wide range of genres ranging from action, shoujo/shounen, fantasy to slice-of-life, romance, and sob stories. While the action/fantasy genre has a plethora of fans, sometimes even fans of action need some cute anime to relax and laugh at. Japan is known for its production of anime with cute themes and characters, which is entertaining and also something fans can ease up on while watching.
Here are some of the cute animes from various genres, including slice-of-life, drama, romance, etc., ranked based on their myanimelist scores and the ones that are available on Netflix US.
---
Must Read- 15 Best Short Anime on Netflix | One Night Binge Watch (2022)
---
Top 10 Best Cute Anime on Netflix (US)-
10) Flavours Of Youth –

Image Source: blog.alltheanime
MAL Ratings- 7.13

Studio- CoMix Wave Films, Haoliners Animation League

Number Of Episodes- 1 (1hr 15mins)
Flavours of Youth encompasses three short stories: Hidamari no Choshoku (The Rice Noodles), Chiisana Fashion Show (A Little Fashion Show), and Shanghai Koi (Love in Shanghai).
These stories explore the lives of three different people living in three different cities. Since the movie is a collaboration between Chinese and Japanese Studios, the animation style is quite unique, which makes it a worthwhile watch.
---
9) A Whisker Away –

Image Source: theweereview
MAL Ratings- 7.35

Studio- Studio Colorido, Toho Animation, Twin Engine

Number of Episodes- 1 (1hr 44mins)
One of my favorite cute anime on Netflix is Whisker Away. It is a story about young and eccentric, Miyo Sasaki who is in love with her classmate, Kento Hinode, and tries to grab his attention relentlessly but fails at it. However, one day she acquires the ability to transform into a cat and from then on tries to get closer to Hinode whilst being a cat.
A Whisker Away is a cute romance with a little bit of a supernatural element which makes it a light watch.
---
8) Words Bubble Up Like Soda Pop –

Image Source: The News Fetcher
MAL Ratings- 7.50

Studio-  Signal.MD, Sublimation

Number of episodes- 1 (1hr 27min)
Words Bubble Up Like Soda Pop is a slice-of-life, romantic-comedy that focuses on Yui "Cherry" Sakura, who expresses himself through his haikus, and Yuki, aka "Smile" who covers her face with a mask so that people cannot see her braces.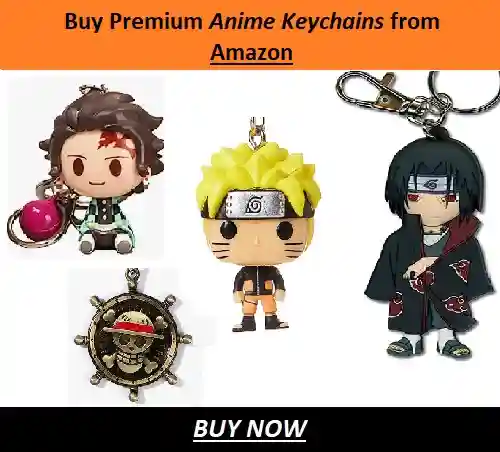 The story follows them as they meet and have a small and meaningful encounter. The movie has a simple and easygoing story entwined with fantastic animation and great characters, which makes it a relaxing watch.
---
7) Little Witch Academia –

Image Source: CBR
MAL Ratings- 7.84

Studio- Trigger

Number of episodes- 25 episodes
Another cute anime on Netflix is Little Witch Academia. After an encounter with her witch idol, Shiny Chariot, Akko Kagari sets out to join Luna Nova Academy, a magical school, to train and become a witch.
Even though she comes from a non-magical background, Akko is determined to learn and reach her goal. Little Witch Academia is a mix of action and comedy with magical world-building. Adapted from a successful movie, this anime comes with likable characters and a dark aesthetic.
---
6) K-On! –

Image Source: Wallpaper Abyss
MAL Ratings- 7.84

Studio- Kyoto Animation

Number of episodes- 2 seasons (39 episodes)
Yui Hirasawa decides to join the Light Music Club in her new high school year, thinking that she would just have to play simple instruments but later realizes that it is not the case and decides to withdraw. However, the club members, who are desperately trying to save their club from disbandment, convince Yui to stay and become their new guitarist.
One way to describe this anime is that it has 'cute girls doing cute stuff.' K-On! is one of the best slice-of-life anime involving music and a girl band.
---
5) Toradora –

Image Source: IMDb
MAL Ratings- 7.84

Studio-  Kyoto Animation

Number of Episodes- 2 seasons (39 episodes)
Ryuji Takasu, a gentle high school boy with an intimidating face, and Taiga Aisaka, a short and adorable girl with a feisty personality, stumble upon each other accidentally and later on learn that they have a crush on each other's best friends.
Later on, they start an alliance where they help each other express their feelings to the ones they like.
Toradora is one among the classics in rom-com animes with the 'tall guy and short girl' trope. Toradora not only focuses on romance but paints a picture of the various struggles the characters go through.
---
4) Cardcaptor Sakura –

Image Source: Prime Video
MAL Ratings- 8.15

Studio-  Madhouse

Number of Episodes- 70 episodes
Cardcaptor Sakura is one of those classic shoujo animes which revolves around young Sakura Kinomoto, who finds a mysterious book and accidentally scatters some powerful and dangerous cards that were sealed inside the book. She is hence, tasked with finding the cards before they cause any jeopardy.
It has a cute protagonist and is mostly recommended for fans looking for cute animes with enjoyable themes.
---
3) Anohana –

Image Source: MorningPicker
MAL Ratings- 8.35

Studio-  A-1 Pictures

Number of Episodes- 11 + 1 movie (1hr 39 mins)
Anohana focuses on the theme of losing a loved one, grief, and coming to terms with the loss. The story follows Jinta Yadomi as he is visited by the ghost of his childhood friend, Meiko "Menma" Honma, who is not able to rest unless her wish is granted.
Jinta then sets out to rekindle his friendship with his other childhood friends, who had all split after Menma's death. The anime has well-written and realistic characters coupled with amazing soundtracks, which makes it an emotional path to venture.
---
2) A Silent Voice –

Image Source: Republic World
MAL Ratings- 8.97

Studio-  Kyoto Animation

Number of Episodes-  1 (2hr 10 mins)
A Silent Voice is about Shouya Ishida, who tries to find redemption as he tries to seek forgiveness from his former deaf classmate – Shouko Nishimiya, whom he had tormented and bullied in the past.
A Silent Voice is emotional, wholesome, and deals with complex issues. It deals with bullying, finding redemption, suicide, etc. Though the movie has a lot of heavy themes, it is still heart-warming and highly recommended.
---
1) Violet Evergarden –

Image Source: gojinshi
MAL Ratings- 8.66

Studio-  Kyoto Animation

Number of Episodes-  13 episodes + 2 movies + 1 OVA
Violet Evergarden is a slice-of-life drama that revolves around the titular character, Violet, as she tries to recover from The Great War, where she fought as a soldier. After that, she starts working for a postal service where she transcribes letters for people. So, that they can express their feelings through words.
This anime is known for its beautiful animation style, which draws the viewers' attention. The unique animation intertwined with the realistic and emotional plotline makes this show something that anime fans should never miss!
---
Must Read- Top 10 Best Korean Anime on Netflix 2022
---
Here, we conclude Top 10 Best Cute Anime on Netflix (US) with girl as protagonist.  You can stream these anime on Netflix US if you have an account. If you are not from the US, you can purchase a good VPN app which will grant you access to Netflix US and enjoy these shows.
---
Do small things with great love.
Follow us on Twitter for more post-updates. 
Also Read –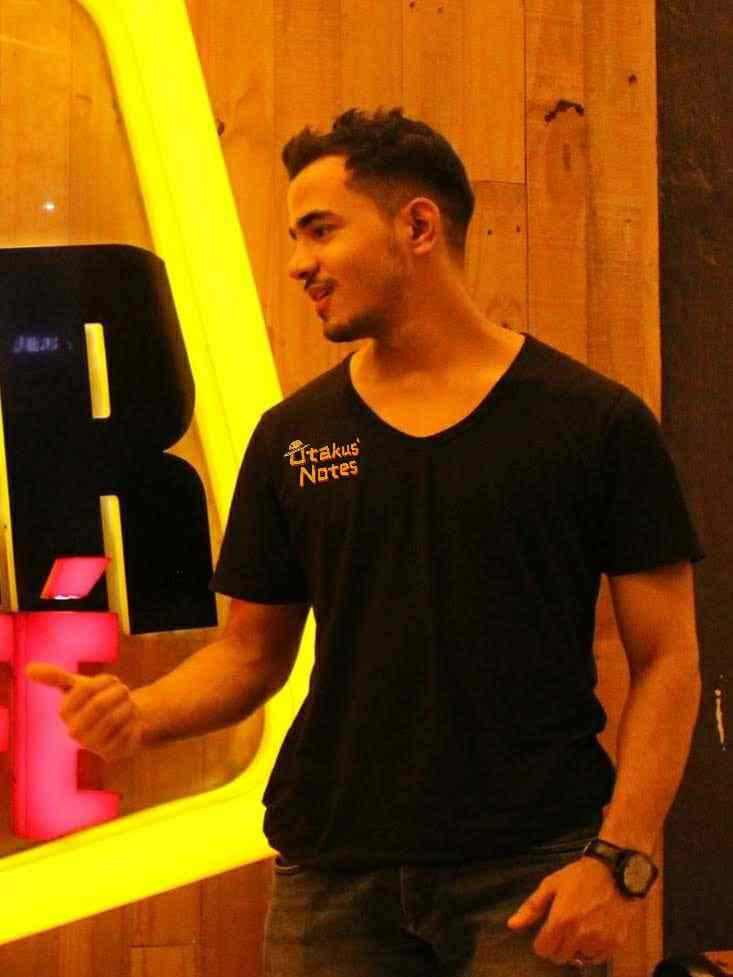 An Otaku who is in love and motivated by many Anime protagonists. The One Punch Man aka Saitama inspired him to become a Fitness Freak. Apart from writing at Otakus' Notes, he loves swimming and bowling.