Last updated on January 4th, 2023 at 12:45 am
We have discussed the Top 15 Best Comedy Anime on Hulu in this post. Some good dose of laughter never did any bad, right? And when it culminates with anime, it does create some masterpieces. So why hold ourselves from watching them when there is a whole lot of them on Hulu waiting to be watched?
Hulu has been in the market supplying us with anime but rose to prominence with their good collection of shows. Among the many genres that Hulu provides, the comedy genre occupies a special position, especially when it's anime. It houses some of the best anime to date, resulting in its ever-growing fanbase.
Anime under the comedy genre is becoming increasingly popular as it brings various emotions together, just like a flavor-packed bite of a dish. So, let's join hands and explore the top 15 best comedy anime available on Hulu for the year 2022.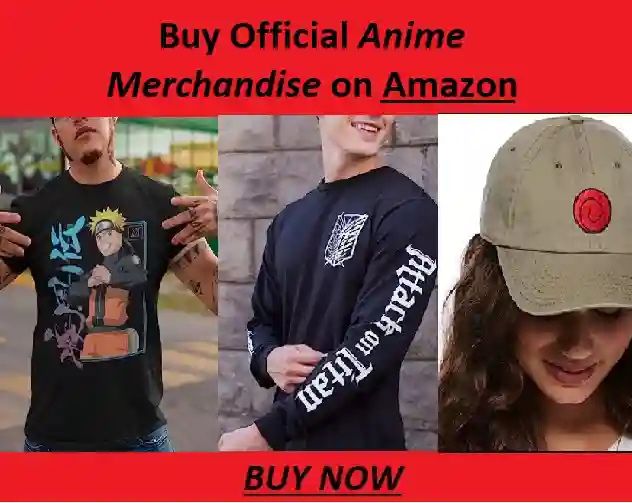 ---
Must Read- Top 20 Good Romance Anime on Hulu 2022
---
Top 15 Comedy Anime on Hulu 2022-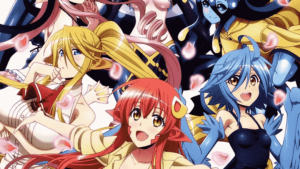 MAL Ratings- 7.02

Studio- Sentai Filmworks

Number of Episodes- Season 1 (24 episodes)
Monster Musume is a light-hearted comic anime. Its plot revolves around a hapless human, Kimihito Kurusu, and how his life undergoes a drastic change when mythical girls cohabit his home with him. Japan becomes the first country to allow the co-existence of creatures like catgirls, centaurs, etc., with humans.
A quite great show with enough doses of romance and comedy, Monster Musume will sure hit the charts to bring about some giggles after a tiring long day.
---
14) Black Blood Brothers –
MAL Ratings- 7.12

Studio- Funimation Entertainment

Number of Episodes- Season 1 (12 episodes)
The story speaks about the constant conflict between the Humans and Vampires with The Kowloon Bloodline. Jiro Mochizuki, who is one of the Old Bloods and a legendary character, the protagonist, returns to Japan along with his younger brother Kotaro. The rest of the plot revolves around him trying to maintain the constant balance between the humans, refugee vampires, and the Kowloons.
Based on a simple yet engaging plot infused with various subtle humor, Black Blood Brothers becomes a must-watch if you are looking for some light-hearted comic anime.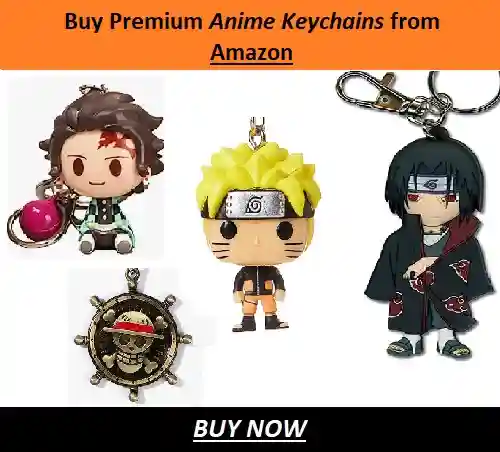 ---
13) High School DxD –

Image Source: IMDb
MAL Ratings- 7.4

Studio- TNK Co., Ltd.

Number of Episodes - Season 3 (72 episodes)
Based on a light novel plot, the story revolves around the life of a wicked high school student, Issei Hyodo, who gets eliminated by the fallen angel Yuma Amano. The story does not end here, though. He is revived by the devil princess Rias Gremory and continues his life as her servant.
One of the best anime for light-hearted watching, High School DxD has enough romantic and comic elements to make you blush and burst out laughing at the same time.
---
MAL Ratings- 7.7

Studio- Viz Media

Number of Episodes- Season 2 (74 episodes)
Souma Yukihara has been working at his father's restaurant for a long time. He had developed a passion for cooking and attracted several customers with his entertaining and dazzling cooking styles. However, things start to take a turn when his father decides to shut down the restaurant.
To make his child aware of the worldly cuisines, he sends him to the famous Tootsuki Culinary Academy, which is infamous for its food wars. The plot revolves around the struggles of Souma when the skills he learned under his father are put to the test. As a warning, do not watch this anime on an empty stomach. It is infused with mouth-watering dishes and recipes with sprinkled humor, just like the salt of our fries.
---
11) Devil is a Part-Timer –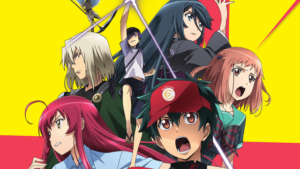 MAL Ratings- 7.79
 
Studio- ASCII Media Works 

Number of Episodes- Season 1 (13 episodes)
The Devil is a part-timer, better known as Hataraku Maou Sama, tells us the story of the fear of all mortals, the Demon Lord Satan. After the unsuccessful siege of the continent, he retreats but fails and remains stranded on this mortal world. He finds out several survival tactics to survive in this world, therefore takes up a part-time job and thus begins his journey into the corporate world.
The Devil is a Part-Timer shows various hilarious aspects of our daily mundane lives and how the demon Lord struggles with them in a magicless world. The humor in the anime is undoubtedly going to make you roll on the floor laughing.
---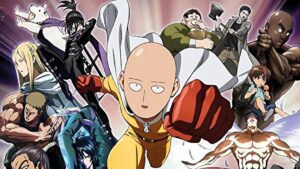 MAL Ratings- 7.96

Studio- Madhouse Animation Studio

Number of Episodes- Season 2 (48 episodes)
One of the most popular anime, this action-packed anime has successfully managed to top all charts. The plot revolves around Saitama, whose hobby is to become a hero. This made him undergo intensive training causing his complete hair loss but made him undefeatable in battle.
His one punch can defeat anyone, but it has caused an unexpected problem. Saitama lost the thrill of a battle, which was later revived by Genos. Thus begins a new page of his life. Full of actions and humor, One Punch has set its roots deep into the hearts of its fans.
---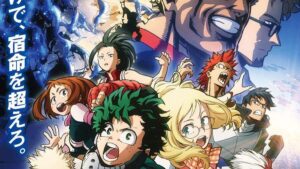 MAL Ratings- 8.0

Studio- Bones Inc.

Number of Episodes- Season 5 (201 episodes)
The newly discovered "quirks," or in better terms, superpowers, brought a revolutionary change into the world. With almost 80% of the population acquiring these powers, Izuku Midoriya becomes one among the rest without such powers. However, this does not make him abandon his dream, which got a boost when he met the mightiest hero, All Might.
All Might's powers can be inherited, and he chooses Izuku to be his successor. This marks the new chapter of Izuku's life, around which the chapter revolves. Izuko strives to prove himself capable, and his various hilarious ways make the anime a must-watch for comedy genre fans.
---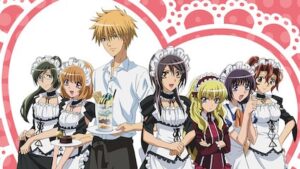 MAL Ratings- 8.03

Studio- J.C. Staff

Number of Episodes- Season 1 (52 episodes)
Based on a romantic-comedy plot, Maid Sama is quite far from the regular romantic anime, which makes it even more beautiful to watch. It speaks about the life of Misaki Ayuzawa, right called, The Demon President in her school. She is a master of Aikido techniques which she uses to set the undisciplined boys on track at Seika High School.
But there happens to be a secret. Misaki works at a maid café as a maid, which is discovered by Takumi Usui, the most popular boy at school. While Misaki fears that her secret will no longer be one, Usui uses the opportunity to get closer to her. The romantic and the comic elements have been so well intertwined with each other that Maid Sama has become one of the top romantic comedy anime on Hulu.
---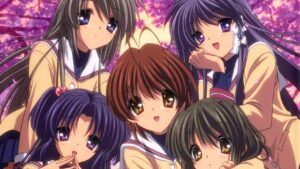 MAL Ratings- 8.03

Studio- Kyoto Animation

Number of Episodes- Season 1 (24 episodes)
Tomoya Okazaki is a high school student who is bored by his dull life, decides to skip school and spend his days away. His life undergoes a drastic change when he stumbles upon a young girl Nagisa Furukawa. Tomoya befriends Nagisawa, which seems to be a blessing for him.
Tomoya learns that Nagisawa has dropped a year at school due to some family issues, and she was trying to revive the school drama team. She then meets her three other female friends, and he decides to each one of them. Finding some new chores, Tomoya realizes his life wasn't such dull as he thought. Clannad has received multiple appreciations and has successfully managed to top the charts with its highly engaging plot and characterizations.
---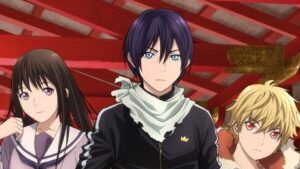 MAL Ratings- 8.05

Studio- Bones Inc.

Number of Episodes- Season 2 (50 episodes)
If ever you are going through your phone contacts and stumble on a number written in red, it might be of a self-proclaimed God, Yato. He performs various odd jobs to earn five pennies or six, but he dreams of having thousands of worshippers someday. He undergoes a change of fortune upon meeting a schoolgirl, Hiyori Hiki, who saves him from a truck accident and becomes an integral part of his life.
However, the impact caused a strange phenomenon. Hiyori's soul can leave her body and also enter it as she per wish. She demands help from Yato to return her to normal. Will Yato manage to bring a change to his life and hers as well? To know more, just go and grab the anime right there on Hulu.
---
5) Black Butler: Book of Circus –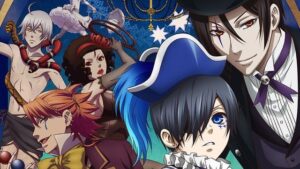 MAL Ratings- 8.09

Studio- A-1 Pictures

Number of Episodes- Season 1 (10 episodes)
The Noah's Arc Circus of Kuroshitsuji, popularly known as Black Butler, has gathered a massive fanbase. This circus group has baffled the audiences with their dazzling performances, only to realize a week later that children from the town went missing. This worries the Queen, and she sends her to guard dog Ciel, along with his loyal butler, Sebastian, to find out the reality.
The two tries their best to fit in the circus group, which later leads them to witness a reality that shook everyone to the core. Filled with action, thriller, and comic circus acts, the Book of circus arc is undoubtedly going to make you bite your nails and laugh out loud at the same time.
---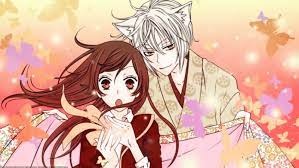 MAL Ratings- 8.10

Studio- TMS Entertainment

Number of Episodes- Season 2 (50 episodes)
One of the most popular romantic comedies on Hulu, Kamisama Kiss narrates the story of the struggles an ordinary girl faces after she becomes a Land God. Nanami Momozono, who led an ordinary life but had to suffer a lot due to her father's debts, stumbled upon a land god who took her to his shrine to stay with him.
Nanami, upon realizing that the person she helped was a land god; takes her steps back but faces resistance from the shrine spirits. Multiple events unfold, which makes her to accept the decision as to the land god, thus marking the beginning of a new chapter of her life.
---
3) Assassination classroom –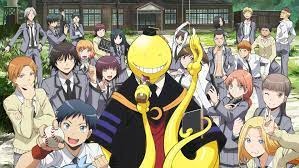 MAL Ratings- 8.30

Studio- Lerche

Number of Episodes- Season 2 (94 episodes)
The students of class 3E of Kunugigaoka High School got assigned a new task; to eliminate the person who sliced the moon in half. The students begin their preparations under the able guidance of their monster sensei, Koro, who possesses multiple superhuman abilities.
The anime has several humorous hits while revealing each plot about the students while they hone their assassination skills to finally one day face their Kuro-sensei. Full of thrills and action, with enough punches of comedy, Assassination classroom is undoubtedly one of the best comedy anime out there.
---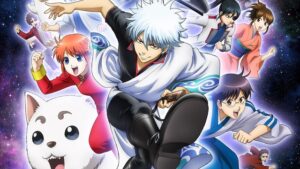 MAL Ratings- 8.95

Studio- Sunrise 

Number of Episodes- Season 1 (98 episodes)
When the aliens from outer space have invaded earth and took over Japan, the use of swords got prohibited. Even the samurai were highly disregarded. Amidst these events, one man, Gintoki Sataka, manages to uphold his heart of a Samurai along with his various companions.
Their various errand jobs often lead to several encounters with the police, rebels, etc., causing some hilarious consequences to make us roll on the floor laughing. Gintama can be rightfully called one of the best funniest anime ever produced, which gives us a taste of almost every genre.
---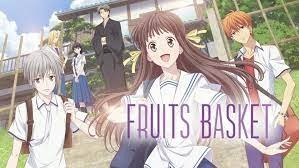 MAL Ratings- 8.95

Studio- Studio Deen

Number of Episodes- Season 3 (63 episodes)
When the 16-year-old Tooru loses her mother, she moves in with her grandfather. As his house is under reconstruction, Tooru takes shelter at a tent in the woods, which later gets buried under a landslide.
Seeing her plight, Yuki, the "prince" of her school, offers her to stay at his home. Tooru later finds out a rather astonishing secret about the Souma family and finds out various ways to help them. Undoubtedly a hilarious anime, Fruits Basket continues to make anime watchers die out laughing.
---
Must Read- Top 15 Best Fantasy Anime on Netflix | Hulu 2022
---
Here, we wind up the rankings on the Top 15 Best Comedy Anime on Hulu. Hulu is one of the most popular anime streaming platforms in the USA; that's why the list is targeting especially this region. If in case the anime isn't available in your location, you can always use a VPN with the location set to the USA. So why wait for more, log in to Hulu, and let your laughter vibes fill up your room.
---
Do small things with great love.
Follow us on Twitter for more post updates.
Also Read-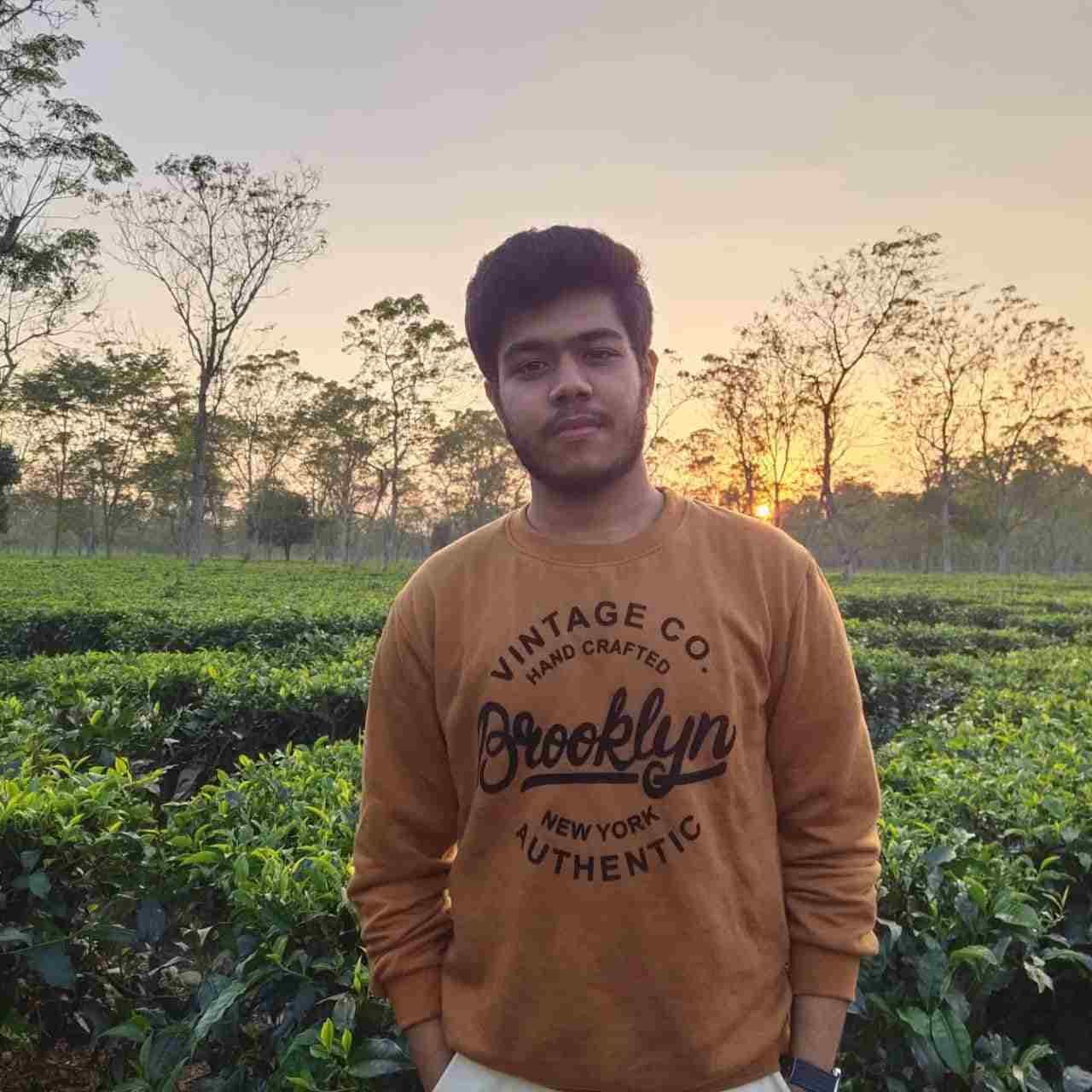 A zoology student turned writer. From hating anime to being an ardent anime lover, my journey has quite a sheen to it. While Parasyte served to be the stepping stone into this fantabulous world of animation, the foundation grew stronger with each series. If not engaging myself with anime content, you can always find me going through some Bengali classics or filling the air with some soulful Tabla beats. An artist, trying to throw some colours to my blank canvas of life.