Romance is such a diverse genre that almost everyone appreciates and enjoys it. It not only compliments other genres well but also makes the stories more refined and entertaining. Hence we present the Top 20 Good Romance Anime on Hulu 2022.
It is tough to find good romance anime amongst so many options. But fear not, for the hopeless romantics out there, in this article, we have listed Top 20 Good Romance Anime on Hulu 2022.
---
Must Read- (2021) Top 15 Best Isekai Anime on Hulu, Crunchyroll & Funimation
---
Top 20 Good Romance Anime on Hulu 2022-
This anime depicts the fall of Japan as a powerful nation after the outbreak of the Apocalypse Virus in the future. Now GHQ, a military organization, rules the entire country. 
On the other hand, Gai Tsutsugami leads Funeral Parlor, a resistance group that wants to end GHQ's despotic rule. Problems arise when Minori, a member of the Funeral Parlor, accidentally gives the Power of Kings to Shuu, a high schoolboy. Now Shuu must prepare himself diligently to fight this battle to give Japan freedom from all its enemies.
Status – Complete
Number of episodes – 22 episodes
---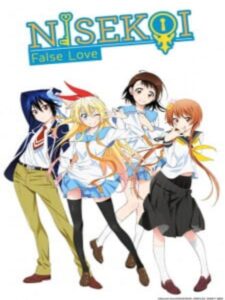 Nisekoi centers around Raku Ichijou, who wishes to live a normal high school life. But the problem is, he happens to be the heir of a Yakuza family.  
Most importantly, he loves a girl in his school, and there is no way he wants to leak his background info to anyone. But everything changes when tension rises amongst his gang and the rival gang, Bee Hive. Now he and Bee Hive's boss's daughter Chitoge must act like lovers to solve the issue between their gangs. Sadly, none of them can stand the other. 
Status – Complete
Number of episodes – Season 1 (20 episodes)
---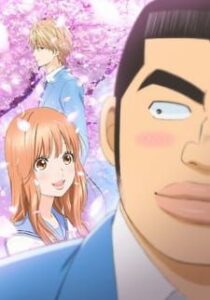 Takeo might seem intimidating with a sturdy and tall build, but he is actually a really kind high schoolboy. But even though his male friends love him, he doesn't have much luck in finding love.
There is also the fact that his best friend Makoto is absolutely gorgeous who attracts almost any and every girl. One day, when Takeo saves the cute Rinko from molesters, they both fall in love with each other. But Takeo presumes that she loves his friend like other girls and tries to help her date Makoto. This is another good romance anime on Hulu.   
Status – Complete
Number of episodes – 24 episodes
---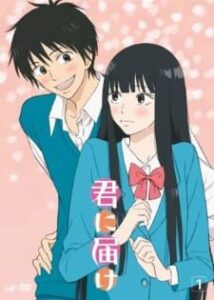 Sawako looks very much like the Ring series's ghost Sadako. And this is the reason why many at school tease her and avoid her. Despite being treated like this, she genuinely wishes to make friends and hang out with her classmates. This is why she wants to be like Shouta, whom everyone in her class loves.
Throughout the series, we witness how both of them inspire each other to be better and slowly fall in love with one another. This is a cute romance anime to watch on Hulu. 
Status – Complete
Number of episodes – 25 episodes
---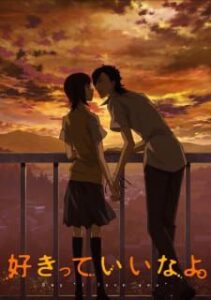 Mei has been betrayed in the past by her friends, which makes her think everyone will betray her as well. When she was in grade school, they blamed her for something that she didn't do, which triggered these feelings in her. 
Things change when she catches the attention of the popular Yamato. Fascinated by her, he befriends her, then even starts dating her. But love is not easy to maintain, and they learn it slowly by going through many trials. This shoujo romance anime is available on Hulu. 
Status – Complete
Number of episodes – 13 episodes
---
Must Read –  Top 10 Best Josei Romance Manhwa Ranked
---
15) Love, Chuunibyo, & Other Delusions –
One of the best romance anime on Hulu is Love, Chuunibyo, & Other Delusions. It is hilariously entertaining and has heartwarming romantic moments. We get introduced to the Chuunibyo disease in the anime. A person with this condition would live in their own fantastical world and believe they are a part of a bigger plan.  
Yuuta, once a Chuunibyo, just wants to forget about his dark days of being the Dark Flame Master. But too bad for him, he unwillingly gets entangled with Rikka, his Chuunibyo classmate, and hilarity ensues. 
Status – Complete
Number of episodes – 12 episodes
---
Horimiya is a good, lighthearted romance anime to enjoy on Hulu. Hori in school is an intelligent beauty who is perfect in every essence but, at home, she diligently takes care of her brother and does household chores. 
Miyamura, on the other hand, appears like an otaku with long hair and thick glasses. But he actually has tons of piercings and tattoos. These two come together and quickly become friends when they discover each other's dual lives. And with time, they slowly come closer and develop feelings for the other. 
Status – Complete
Number of episodes – 13 episodes
---
13) Seishun Buta Yarou wa Bunny Girl Senpai no Yume wo Minai –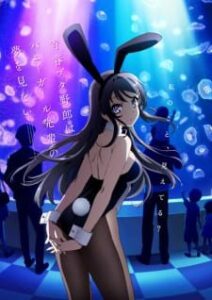 Puberty Syndrome is an obscure and rare disease that affects a selected few. Its rarity transformed the disease into a myth, but it surely does exist. 
Mai Sakurajima, once a famous child actress, was caught by Sakuta Azusagawa in a bunny costume in a library. Even though she looks very much out of place, and absurd nobody notices her attire. Upon questioning her, he understands that she is also suffering from this disease, and he decides to help her recover from it.
Status – Complete
Number of episodes – 13 episodes
---
12) Gekkan Shoujo Nozaki-kun –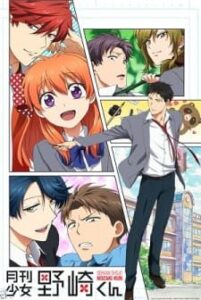 This gem of an anime is one of the funniest romance anime on Hulu. Chiyo has been in love with her classmate Nozaki for a very long time. One day, when she finally confesses to him, he hands her his autograph.
The thing is, Nozaki is actually a shoujo manga author under the name of Sakiko Yumeno. So when Chiyo confessed to him, he mistakes her for a fan. Thus begins Chiyo's relentless quest for Nozaki's love as the latter is too dense to understand her feelings.  
Status – Complete
Number of episodes – 12 episodes
---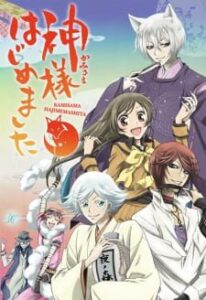 In this anime, we see Nanami, our protagonist living a pitiful and wretched life. Not only did her father abandon her to escape from debt collectors, but he also left her homeless. 
One day, when she saved a man from a dog, he offered his home for her to live in. Later she finds out his house to be an old shrine and that she got turned into the shrine goddess. Tomoe, a fox spirit, at first refused to serve her but then, after much effort, accepted Nanami as his master. Now she has to see to the proceedings of the shrine and perform her duty properly.
Status – Complete
Number of episodes – Season 1 (13 episodes)
---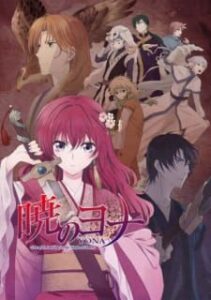 Yona is a pampered princess who lives a leisurely and peaceful life in the Kouka kingdom. But hell breaks loose when her cousin, Su-won, whom she dearly loved, betrays her by murdering her father and taking the throne. 
She escaped with Son Hak and promised to take revenge on Su-won. But she was shocked to see how bad the situations were in her country and how ignorant she had been. With friends beside her, she must become strong to retrieve her kingdom, all the while saving herself from Su-won's army. 
Status – Complete
Number of episodes – 24 episodes
---
9) Akagami no Shirayuki-hime –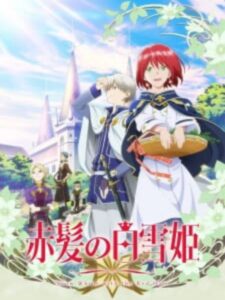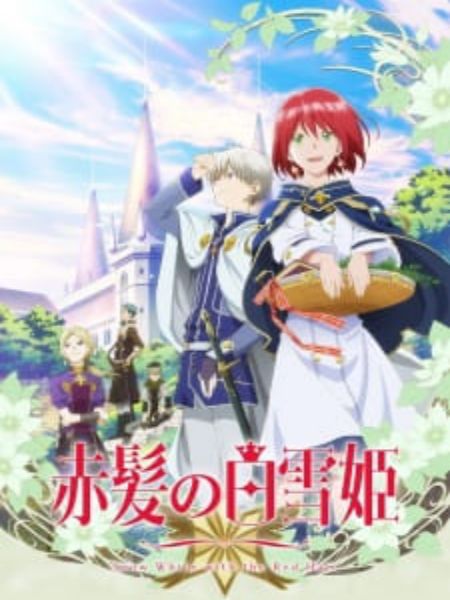 Shirayuki was born with natural red-colored hair, and she is an excellent apothecary who lives her life ordinarily by working at her shop. Tragedy strikes when the king of her kingdom, falls for her and relentlessly pursues her to marry him. To escape from him, she flees to the nearby forest. 
There, she meets the prince of the neighboring kingdom, Zen, who saves her from her pursuers. In the end, she ends up going to Zen's kingdom to be an apothecary there. This is a good romance anime, and it is available on Hulu.   
Status – Complete
Number of episodes – Season 1 (12 episodes)
---
Must Read – Top 15 Best Josei Romance Anime to watch on Crunchyroll 2022
---
8) Ouran High School Host Club –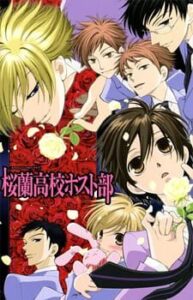 Ouran High School is for the elite students who come from prestigious families. And, there is a club that is the main attraction of the school called the Host Club. 
Haruhi is a scholarship student who accidentally breaks a vase that belonged to this club. Now to repay that enormous amount, she must act like a boy and become a host. Alongside the charismatic president Tamaki and other handsome hosts, Haruhi experiences things that she never experienced before. 
This is a hilarious yet romantic anime that can be found on Hulu. 
Status – Complete
Number of episodes – 26 episodes
---
7) Kaichou wa Maid-sama! –
This classic romance anime is a fan favorite that is on Hulu. Misaki is the first female student council president in her school that just recently became co-ed from an all-boys school.
Hence, to whip the boys in shape and protect the female students, she uses a strict approach to do her work. But, problems arise for her when the famous Takumi Usui gets to know her secret. Now Misaki must convince him not to spill the beans at any cost.  
Status – Complete
Number of episodes – 26 episodes
---
6) Kaguya-sama: Love is War –
Kaguya and Miyuki are both geniuses who hold prominent positions in their school. Kaguya is the vice president, whereas Miyuki is the president of the student council.
They are considered the perfect couple by everyone, and they too love each other. But there's one problem, none of them wants to confess first. Now they must come up with plans and strategies to make the other confess first. This series is one of the best romance anime that is available on Hulu.   
Status – Complete
Number of episodes – Season 1 (12 episodes)
---
5) Fruits Basket 1st Season –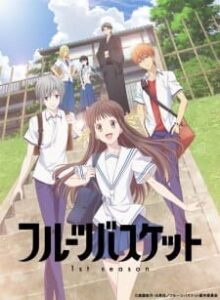 After her mother's death, Tooru started living in a tent in place of a house. But unknown to her, she placed her tent in someone's private property of the respected Souma family. And, after knowing about her situation, they let her stay with them. 
In the house, she meets Shigure, the oldest of the bunch, Yuki, who attends Tooru's school, and Yuki's unruly cousin, Kyou. But they all hide a secret that eventually changes Tooru's life forever.  
Status – Complete
Number of episodes – Season 1 (24 episodes)
---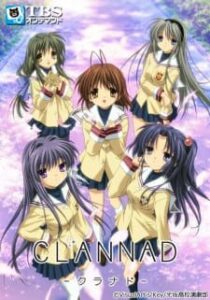 Clannad is a heartwarming, romance anime that one can watch on Hulu. Here, we witness the life of Tomoya Okazaki, whose chance encounter with a girl completely changes his life later. He is a delinquent who does not enjoy his school life. One day, on his way to school, he comes across Nagisa, a timid classmate. 
She was held back a year due to her poor health, and hence she finds it hard to get along with others. Tomoya becomes her friend and helps her make more friends by reviving the drama club.  
Status – Complete
Number of episodes – Season 1 (23 episodes)
---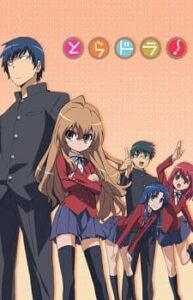 Toradora! is one of the most beloved romance anime on Hulu. This anime mainly centers around Ryuji and Taiga and how their life got entangled with each other. 
Ryuuji might look scary due to his eyes, but he has a gentle soul. On the other hand, Taiga might look cute, but she is a spitfire with a mean mouth. These two join hands to help one another when they get to know they both love each other's best friends. But things get complicated when feelings start growing between them. 
Status – Complete
Number of episodes – 25 episodes
---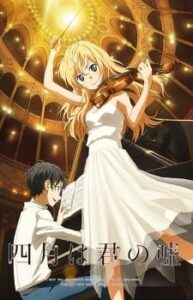 Your lie in April is one of the best Romance anime that one can enjoy on Hulu. Kousei Arima, a genius piano player, loses his ability to hear any music when his mother dies.  
Even after two years, he still couldn't play music and lived a dull colorless life. But that changes when he encounters Kaori, a violinist who brings color to his life with her passion for music. She reawakens his love for playing piano through her own style of music. 
Status – Complete
Number of episodes – 22 episodes
---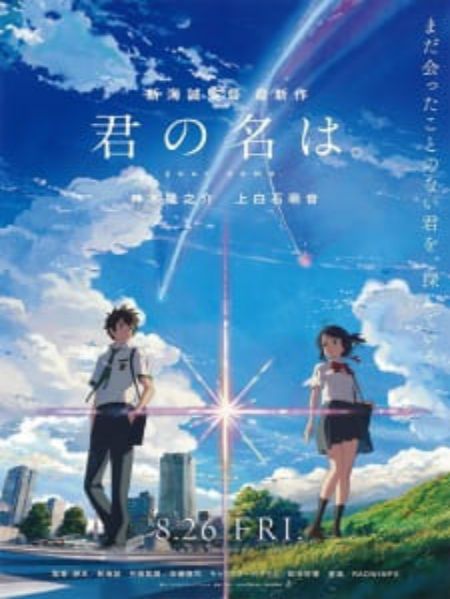 Kimi no Nawa, directed by Makoto Shinkai, is one of the best romance anime movies on Hulu. Mitsuha, who is from the countryside, and Taki from the big city of Tokyo get mysteriously entangled with each other. One day they find themselves in the other's bodies.
Now they must find a solution to this problem while searching for each other in the process. This movie became one of the highest-grossing anime movies for its stunning animation and moving storyline. 
Status – Complete
Number of episodes – 1 episode
We really hope this list helped the fans get some helpful recommendations. Stay tuned for more updates on your favorite anime/manga/manhwa.
---
Do small things with great love.
Follow us on Twitter for more post updates.
Also Read-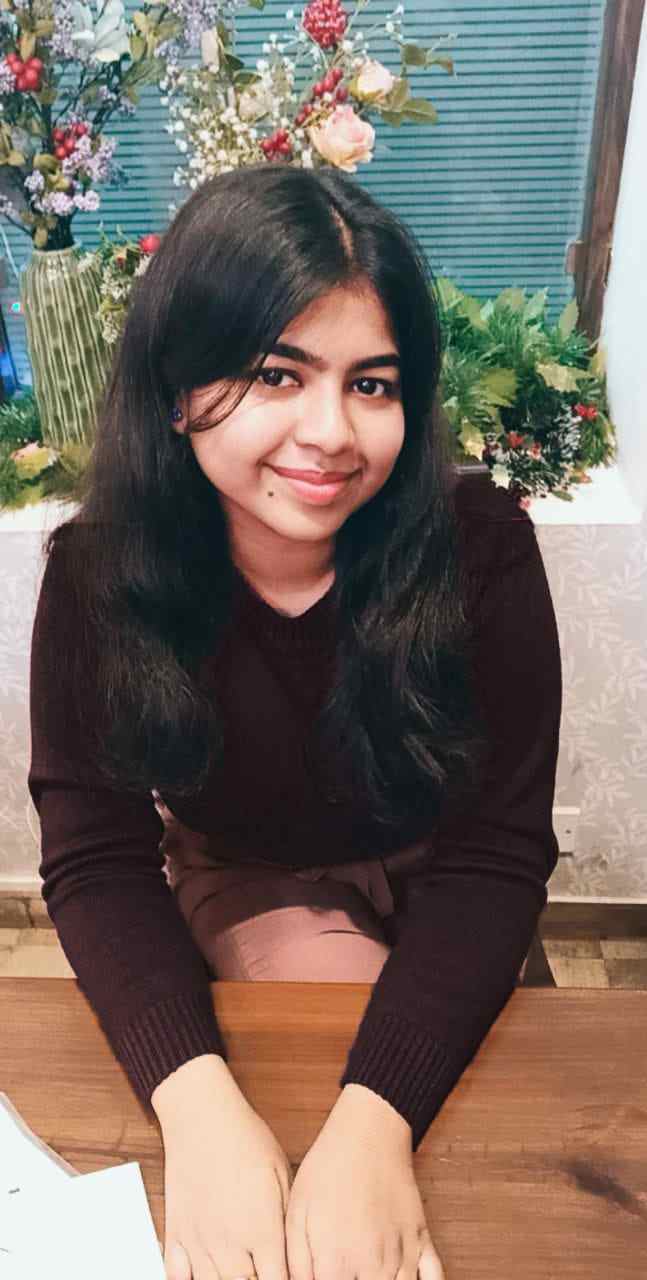 When I'm not writing for Otaku'sNotes, I can be found reading manga, watching anime, and shipping anime couples like there's no tomorrow. I also occasionally venture out whenever I need a reality check, but then soon, I find myself creeping back into my cozy abode. Nonetheless, I'm happy that I can write about my favorite topics and share my articles with enthusiastic readers.