Last updated on June 24th, 2023 at 01:43 am
Recently K-Dramas have created quite the buzz in the international entertainment industry. And hence, we present to you the Top 15+ Best K-Drama on Amazon Prime. 
The impressive storyline of Korean Dramas never fails to mesmerize the audience. And, the gorgeous and talented actors and actresses just add to the charms of their shows. That's why please enjoy our picks for the Top 15+ Best K-Drama on Amazon Prime.
Does Amazon Prime Video Have Korean Dramas?
Yes, Amazon Prime Video has a wide collection of Korean Dramas or K-Drama. All you need is an Amazon Prime subscription, and you can binge-watch various K-Drama or movies of different genres, from romance to horror. Below we have discussed the list of the best K-Drama that are available on Prime Video.
---
Top 16 Best K-Drama on Amazon Prime (2023)
16) Beauty Inside
IMDb Rating

7.6

Genre

Drama, Fantasy, Romance

Cast

Hyeon-jin Seo

Lee Min-ki

Lee Da-hee

Number of Episodes

16
This fantasy romance K-Drama is on Amazon Prime has a unique premise and interesting characters. Se-gye, a famous actress, endures an unusual problem. 
Once a month, she changes her appearance into a completely different person for a week. Not many know of this phenomenon and she desperately tries to hide it from others. 
Do-jae, who runs an airline company, can't identify people's faces and must read their behavior to recognize them. And, these two are just the perfect fit for each other.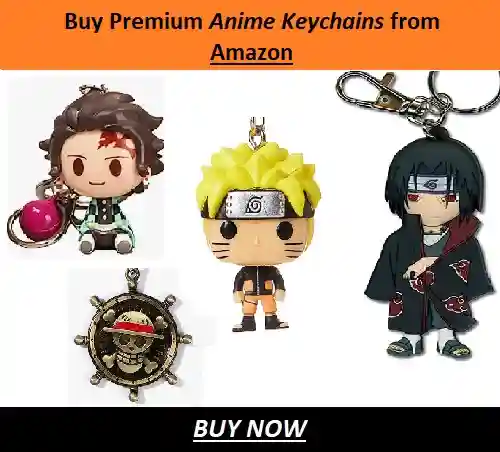 ---
15) 100 Days My Prince
IMDb Rating

7.7

Genre

Action, Comedy, History

Cast

Kyung-soo Do

Nam Ji-hyun

Jo Sung-ha

Number of Episodes

16
Lee Yul, who is the nephew of the King, lives a leisurely life and likes to hang out with his friends instead of studying. But after meeting with the righteous Yi-seo, he slowly changes into a dependable man.    
But when Yul's father betrays the king, Yi-seo is forced to leave to survive the coup. Yul, thinking that Yi-seo has perished, bitterly takes on the role of the crown prince. But years later, Yul finds her hiding away as a commoner, and this time he swears to make everything right.
---
14) The Penthouse: War in Life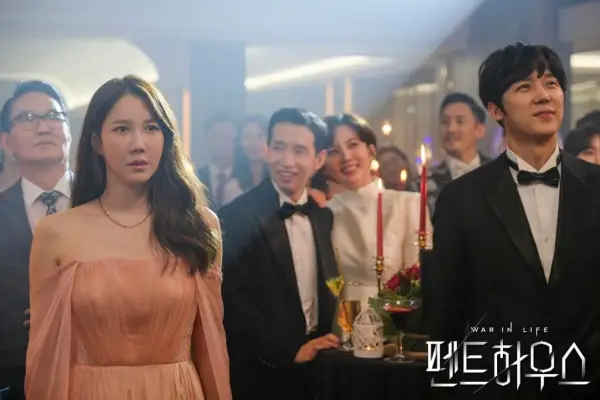 IMDb Rating

7.8

Genre

Crime, Drama, Mystery

Cast

Kim So-yeon

Eun-Kyung Shin

Uhm Ki-joon

Number of Episodes

52 (3 seasons)
This thriller K-Drama of Amazon Prime revolves around families living in the Hera Palace, luxury apartments. The residents here all hide hideous secrets and hollow promises. 
We see the elegant Su-ryeon, her rich husband Dan-tae, the humble but ambitious Yoon-hee, the primadonna Seo-jin all trying to outdo each other. To win the battle of prestige and authority, they can go to any lengths and sacrifice anyone. But that is how they fail sight of those close to them and lose themselves in their power struggle.
---
13) Hell Is Other People / Strangers from Hell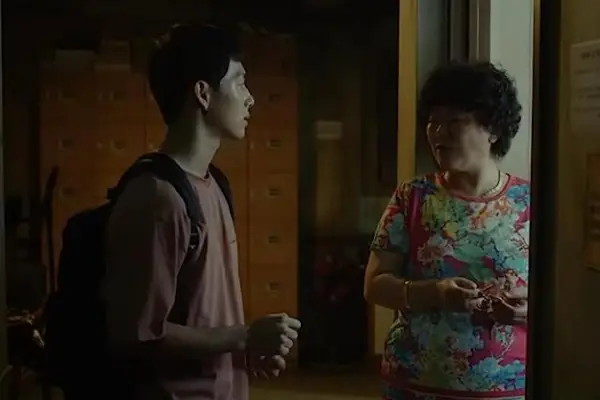 IMDb Rating

7.8

Genre

Crime, Horror, Mystery

Cast

Si-wan Yim

Lee Dong-wook

Eun-Jin Ahn

Number of Episodes

10
This K-Drama on Amazon Prime is perfect for thriller lovers. Strange things start to happen when Jong Woo, an aspiring fiction novel writer, moves into his new apartment. 
His experiences in the new city turn out to be less than desirable as he faces harassment both in his office and in his building. None of his neighbors seem sane to him, as they might harbor a darker secret than he can't handle. In such a scenario, he must endure his problems and not lose himself in this madness.
---
12) Don't Dare to Dream / Jealousy Incarnate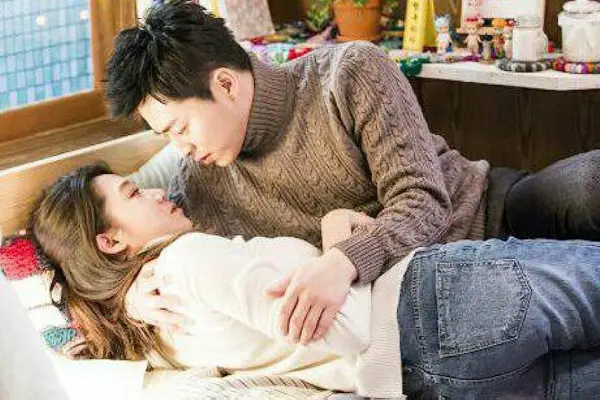 IMDb Rating

7.8

Genre

Comedy, Romance

Cast

Jo Jung-Suk

Kong Hyo-Jin

Go Kyung-Pyo

Number of Episodes

24
Na-ri, a sweet weather forecaster, dreams to be a news anchor someday. But competition is fierce in this business, and she continues to push herself anyway. 
She also harbors a huge crush on her colleague Hwa-shin, who treats her like an annoyance. But when Jung-won, the kind friend of Hwa-shin, enters the picture, everything changes. 
Now it is Hwa-shin who needs to chase after Na-ri as she readies herself to move on. But is it too late for Hwa-shin to try now?
---
11) Tale of the Nine Tailed
IMDb Rating

7.9

Genre

Fantasy, History, Romance

Cast

Lee Dong-wook

Kim Bum

Kim Yong Ji

Number of Episodes

28 (2 seasons)
This fantasy romance Kdrama on Amazon Prime is one of the most famous series that fans should check out instantly. Lee Yeon, a Gumiho, works at the Afterlife Immigration Office and destroys evil supernatural beings.
One day when he was trying to capture a fox, he met with Ji-ah, a fearless Tv producer. She quickly suspects him to be an otherworldly being and later realizes he is the one who saved her when she was a child.
A connection forms between them, which might be deeper than they imagine.
---
10) True Beauty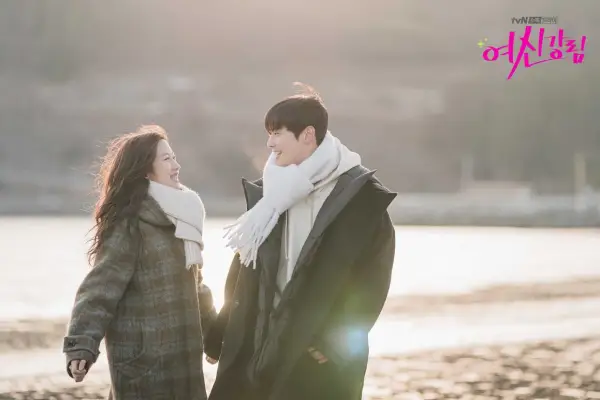 IMDb Rating

8.0

Genre

Comedy, Drama, Romance

Cast

Moon Ga-young

Cha Eun-Woo

Hwang In-Youp

Number of Episodes

16
From a young age, Ju-kyung's peers bullied her for being ugly. Distraught with insecurities, she takes on extensive makeup lessons and excels in them. 
By applying her knowledge to herself, she transforms into a beautiful woman and moves into her new school. She gains massive popularity in school but also gains a fear of being recognized without makeup. 
Her fears come true when Su-ho, a handsome classmate, who has previously seen her bare face, recognizes her with her makeup on. Now, in this K-Drama on Amazon Prime, we see how she desperately tries to hide her dual life.
---
9) Secret Garden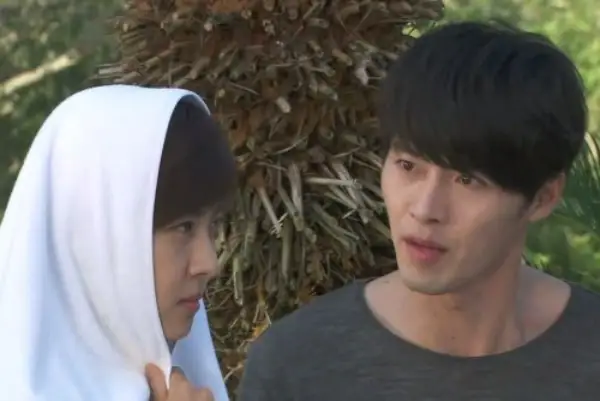 IMDb Rating

8.1

Genre

Comedy, Drama, Fantasy

Cast

Ha Ji-Won

Hyun Bin

Yoon Sang-Hyun

Number of Episodes

20
This classic romance K-Drama on Amazon Prime retells the Cinderella story with its own twists. Secret Garden narrates the love story of a stunt woman Ra-im and a wealthy man Joo-won.
This unlikely pair meet and fall in love against all odds. But things are not that simple for them, as other forces try to separate them relentlessly. Things turn worse when they suddenly start to exchange souls. In the end, the main question is whether their relationship can still go on after all these things.
---
8) Jumong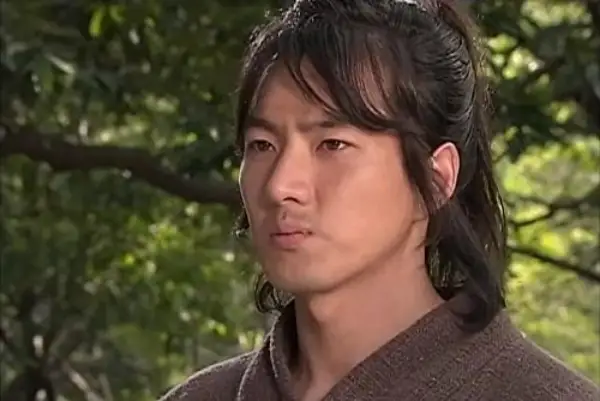 IMDb Rating

8.1

Genre

Biography, Drama, History

Cast

Il-guk Song

Hye-jin Han

Seung-su Kim

Number of Episodes

81
This historical romantic action K-Drama is now available on Amazon Prime. It revolves around the real King Jumong, who was the founding father of the Korean kingdom of Joseon. 
Jumong, who was the son of a general, got taken in by King Geum Wa after his father supposedly perished. He later meets Seo No, a merchant's daughter, and falls in love with her. 
She is the one who helped him realize his aspirations and dreams and influenced him to reach for his goals. We see a great depiction of those times with this series.
---
7) Hotel del Luna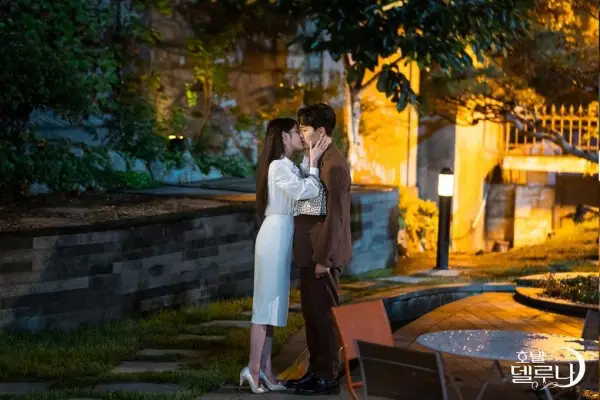 IMDb Rating

8.1

Genre

Action, Comedy, Drama

Cast

Ji-eun Lee

Yeo Jin-gu

Shin Jeong-geun

Number of Episodes

16
Hotel del Luna is not your typical hotel. It is a place where only the perished can go, as it remains hidden from the human eyes. Hosted by spirits, this ghostly hotel is for those whose wishes remain unfulfilled. 
Man-wol, the owner of the hotel, is bound to the hotel due to a sin committed a long time back. Also, all the general managers need to be human to keep the façade of this hotel being normal. When Chan-sung becomes the new manager, he finally unravels the mystery behind the hotel and the owner.
---
6) Descendants of the Sun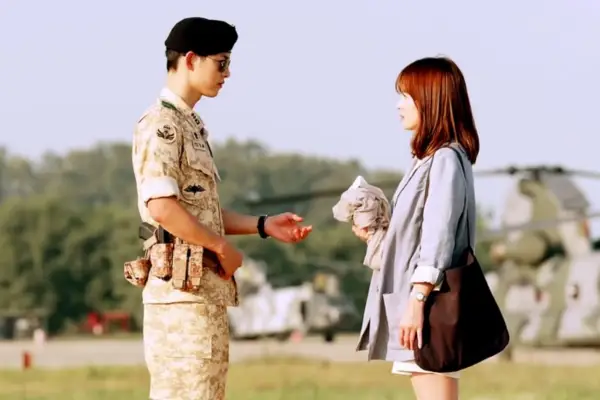 IMDb Rating

8.2

Genre

Action, Comedy, Drama

Cast

Song Joong-ki

Song Hye-Kyo

Jin Goo

Number of Episodes

19
This K-Drama on Amazon Prime created waves in the international scene when it first came out. We witness the turbulent love story of a doctor and a soldier. 
Si-jin, a captain of the Special Forces unit, helplessly falls for Mo-yeon, a capable doctor. After rejecting Si-jin initially, Mo-yeon starts dating him. 
But things begin to sour between them when their nature of work starts to clash with the other. Find out if they can sustain their relationship or if they fall apart.
---
5) Stranger
IMDb Rating

8.5

Genre

Crime, Drama, Mystery

Cast

Cho Seung-woo

Bae Doona

Lee Jun-hyuk

Number of Episodes

32 (2 seasons)
Hwang Si-mok is a prosecutor who's lost the ability to feel empathy towards others after going through a brain surgery in his childhood. Now he's the only prosecutor in town who isn't drowned in corruption.
One day, when a dead body suddenly falls in front of him, Si-mok meets police lieutenant Han Yeo-jin. Together with her, he investigates the murder, and the duo soon find themselves thwarted in their attempt to solve the murder by a huge corruption conspiracy.
---
4) Mr. Queen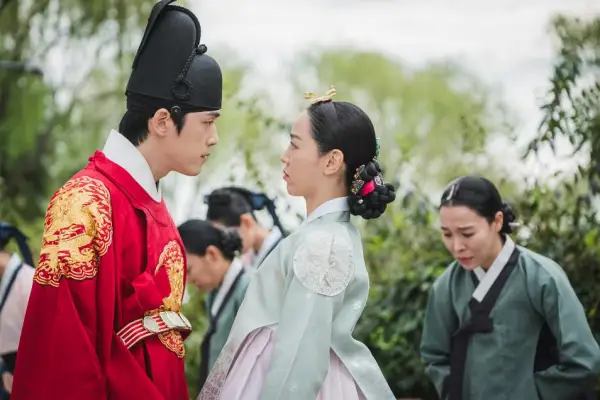 IMDb Rating

8.6

Genre

Comedy, Fantasy, Romance

Cast

Hye-Sun Shin

Kim Jung-hyun

Seol In-ah

Number of Episodes

20
This hilarious K-Drama on Amazon Prime is surely going to make you laugh out loud. Everything changes for Bong-hwan when he falls in the water and his soul transmigrates to the past in the body of a Queen. 
As there is no way out, he must learn to live like the Queen or just make them accept him the way he is. Amidst courtly intrigue and politics, now Bong-hwan must survive as a woman married to the king. But what happens when his heart has other plans for him.
---
3) Guardian: The Lonely and Great God / Goblin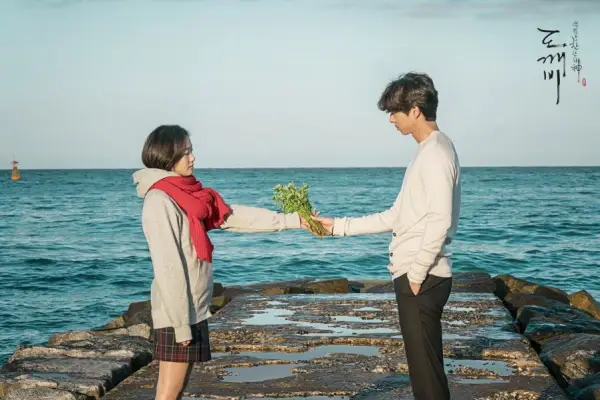 IMDb Rating

8.6

Genre

Comedy, Drama, Fantasy

Cast

Gong Yoo

Kim Go-eun

Lee Dong-wook

Number of Episodes

16
Goblin is arguably one of the best romantic K-Dramas ever created that one can watch on Amazon Prime. With breathtaking visuals and beautiful original soundtracks, Goblin serves an enchanting experience. 
The story focuses on a lonely god waiting for his bride to draw an embedded sword from his chest. After waiting for hundreds of years, he meets a young girl who wishes to be his bride to get his protection. But the question is, can she actually see the sword? or is she just a fake girl trying to gain favors?
---
2) Flower of Evil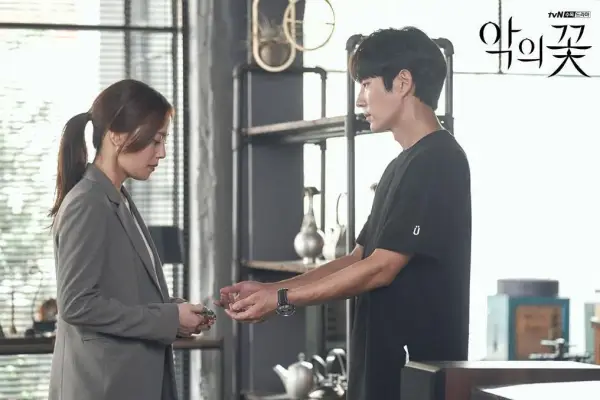 IMDb Rating

8.6

Genre

Crime, Mystery, Romance

Cast

Lee Joon-Gi

Moon Chae-Woon

Seo Hyun-woo

Number of Episodes

16
One of the best K-drama on Amazon Prime has to be the fantastic thriller series, Flower of Evil. The intricate plot of the series begins with Baek Hee-sung, a seemingly gentle man who is a devoted husband and father. But the man is hiding a dark secret, deceiving his loving detective wife, Cha Ji-won.
When a murder resembling the MO of a deceased serial killer happens, Ji-won and her team begin to investigate, and she soon finds the connection between the wanted killer Do Hyung-su and her husband that can destroy her happy life.
---
1) Reply 1988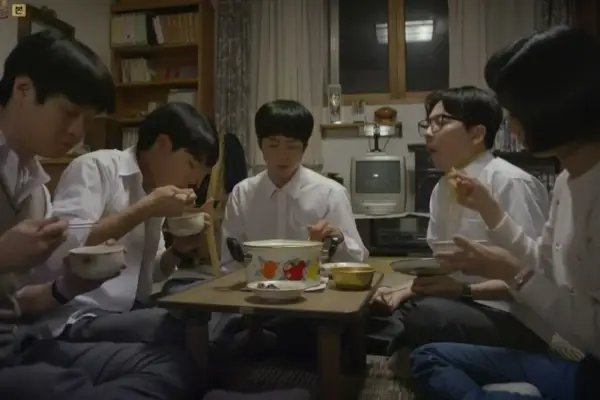 IMDb Rating

9.2

Genre

Comedy, Drama, Family

Cast

Hyeri Lee

Go Kyung-Pyo

Ryu Jun-Yeol

Number of Episodes

20
Reply 1988 is another K-Drama present in Amazon Prime. Here, we get a glimpse of Korea in 1988 with the eyes of some teenagers, mainly Deok Seon, the only girl in the group of 5 neighborhood friends. 
We see her growing up with her friends undergoing all sorts of experiences that help them mature. Amidst love, jealousy, misunderstandings, and familial ties, they discover themselves and step into adulthood. 
This series is a slice of life series that makes the viewer reminisce about their youth and the times that will never come back.
We truly hope our readers liked our recommendations of K-Drama on Amazon Prime. Stay tuned for more articles on K-Dramas and K-Movies.
Image credit: IMDb
---
Do small things with great love.
Follow us on Twitter for more post-updates. 
Also, Read
Anamika loves words and stories and putting them to pages. She also loves anime, manga, books, movies and everything fantasy. She has been a fan of anime since childhood and her admiration for it only grew with years. Her passion for writing is even more elevated by writing about the things she loves.