Last updated on January 4th, 2023 at 12:31 am
The Yuri genre of the Japanese media focuses on a romantic relationship between 2 girls. These days Yuri has become extremely popular with both men and women for its truthful depiction of lesbian couples. Thus, today we are bringing our article on 25 Best Yuri Manga Recommendations for Mature fans (2022).
Yuri is not new to anime fans but finding good ones can be pretty hard. So we have gone ahead and collected these mangas and ranked them according to their MAL scores or their popularity with fans.
We have included every manga, from ones that portray mature love to those that celebrate puppy love. Hence, we strongly recommend Yuri enthusiasts not to waste any more time and go right ahead to read this list of 25 Best Yuri Manga Recommendations for Mature fans (2022).
25) Octave-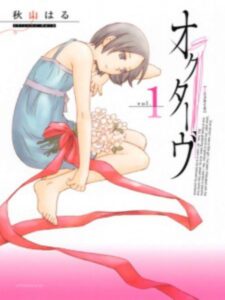 Number of Chapters- 36
Yukino always wanted to be an idol. This fascination with the entertainment world started when she became engrossed with idols behind the screen.
And she successfully entered the entertainment industry at the age of 15. But even after debuting as a member of a girl group called She'sN, she couldn't get much success.
She returns home only to get hurtful comments from the people of her hometown. Wanting to do something and become successful, she moves back to Tokyo and meets Iwai Setsuko, who changes her life.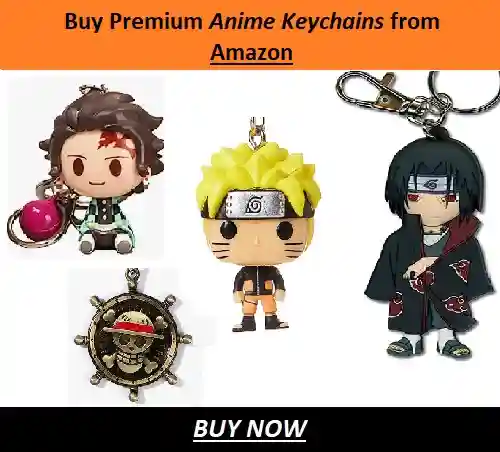 ---
24) Yuru Yuri-
Number of Chapters- 190 (ongoing)
Yuru Yuri is a funny, slice-of-life Yuri manga that talks about four close friends. These four mischievous girls take hold of the traditional tea ceremony clubroom.
Now they wish to form their own club, which is called the amusement club. This kind of action was not at all tolerated by the student council.
But the amusement club adamantly decides to remain in that room without any care. Thus, we witness these four quirky girls' day-to-day adventures.
---
23) Kuchibiru Tameiki Sakurairo-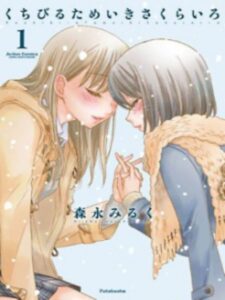 Number of Chapters- 14
Kuchibiru Tameiki Sakurairo has two volumes of Yuri manga. Each volume has a collection of seven short stories.
From the first volume, chapter 1,5,6,7 has the same protagonist. While from the second volume, chapters 1 to 5 have the same lead characters.
These stories are written by one of the most celebrated Yuri manga writers. And these are suitable for a mature audience that loves Yuri.
---
Must Read – Top 20+ Best Yuri Anime on Crunchyroll, Netflix, Hulu & more
---
22) Hanjuku Joshi-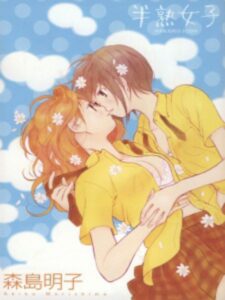 Number of Chapters- 18
This is one of the best Yuri manga for mature fans. It talks about Chitose, a blunt girl who meets Yae, a shy and cute person who helped her in separating the trash.
Chitose is instantly smitten with her and even nominates themselves as the class representatives. Later she even goes as far as expressing her love for Yae.
Hesitant at first, they both start to spend more and more time. And, later they finally come together to form a much deeper relationship.
---
21) Gokujou♥Drops-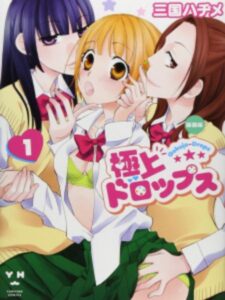 Number of Chapters- 25
Komari lands herself in a big mess when she goes to her new school, where she is supposed to live alone in a dorm. Here, even though she booked a room beforehand, she couldn't get an empty place to stay.
Because her father strictly told her to stay in a dorm, she could not even settle for an apartment. Another option arises in front of her when she is given a chance to move to dorm 3.
But she can live here only if a person from inside the dorm approves of her stay. She gets a place to stay after she becomes the servant of Himemiya Yukio.
---
20) Ikemen Girl to Hakoiri Musume-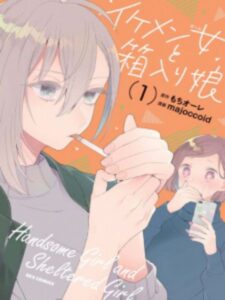 Number of Chapters- 14
Satomi has never been in love and has never shown any interest in relationships. But one day, she falls for Mizuki, a handsome woman without knowing her gender.
When Satomi's friend asks her to search for some handsome men to attend an event, she approaches Mizuki. Mizuki jokingly tells her that she will go to that event if Satomi goes out with her.
Surprisingly, Satomi agrees and thinks that she has a boyfriend. Now Mizuki must disclose her identity before things get too serious between them.
---
19) Hana to Hoshi-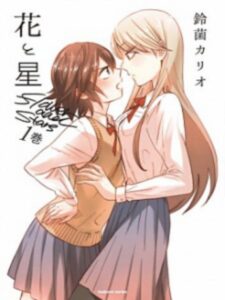 Number of Chapters- 11
Hana has always been good at table tennis to the point of never losing any match. But that changes when Hoshino, a freshman, beats her mercilessly.
Feeling defeated and crushed, she decides not to play table tennis ever again and have an ordinary school life. But that too becomes impossible as she sees Hoshino in her school.
Hoshino's calm demeanor makes her look intimidating and cold, further infuriating Hana. But one day, Hoshino almost ends up kissing Hana, so is she really looking down on her?
---
18) Tatoe Todokanu Ito da toshitemo-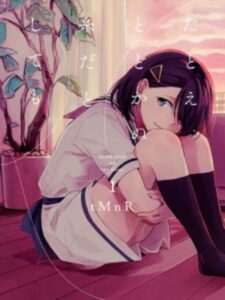 Number of Chapters- 37
Uta is a high school student who is not only hardworking but also a diligent student. Things become problematic when she realizes she is in love with her childhood friend, Kaoru.
The problem is not limited to the fact that Kaoru is a girl but also that she is married to Uta's brother. As they are happily married, Uta feels her love is unrequited.
But when she moves in with her brother for some time, she learns their marriage might not be a happy one. Be ready for some angsty moments with this manga.
---
17) Fragtime-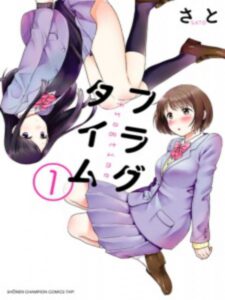 Number of Chapters- 18
This sci-fi, romance Yuri manga talks about Misuzu Moritani, who has an unusual ability. She can stop time for three minutes every day.
With such a handy power, she deliberately uses it in her day-to-day life to escape interacting with people. One day while she was roaming around in one of her time freeze periods, she encountered Haruka.
Curiosity gets the better of Misuzu, and she ends up lifting her skirt. But shockingly, Haruka asks her what she is doing even though she was supposed to be suspended in time.
---
16) Ano Ko ni Kiss to Shirayuri wo-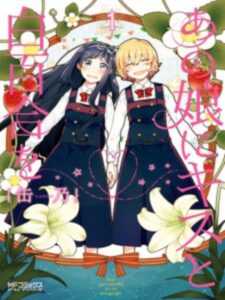 Number of Chapters- 59
Ayaka has been the perfect girl all her life. She never expected to be second when she came to the Seiran Academy. Here Yurine Kurosawa, a lonely, aloof girl, quickly surpasses Ayaka in every aspect.
Thus Ayaka starts to hate this new rival of hers, who takes her place. But Yurine falls for Ayaka's natural charms and becomes smitten with the girl who hates her. And Ayaka too becomes conflicted over her mixed feelings towards the girl she's supposed to hate.
---
15) Sakura Trick-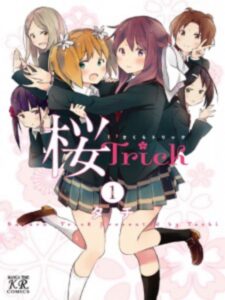 Number of Chapters- 84
This slice of life comedy Yuri manga talks about the romance between two friends. Yuu and Haruka have been best of friends since their middle school days.
After joining high school, even though they end up in the same class, their seats are far apart. As the school will likely close in three years, the friends decide to make the best of their memories.
But one misunderstanding causes an unlikely rift between them. Though this problem soon dissolves, and they end up kissing each other.
---
14) Kashimashi: Girl Meets Girl-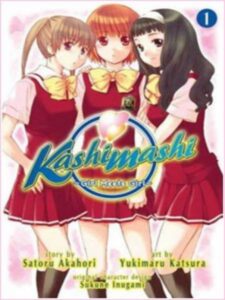 Number of Chapters- 35
This is another one of the best GL manga that we would love to recommend to our readers. The story focuses on Hazumu Osaragi, who is quite feminine from a very young age.
One day an alien ship heavily injures him when he goes atop a mountain. To rectify its mistakes, the alien resurrects him not as a boy but as a girl.
With this outcome, her friend Yasuna becomes happy as she has a chronic condition that makes male figures blend in her eyes. But Hazumu's childhood friend Tomari becomes conflicted as she has always been in love with Hazumu's male version.
---
13) Valkyrie Drive: Mermaid-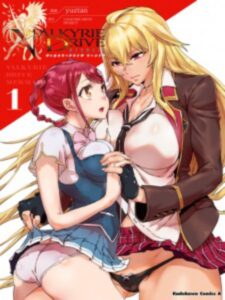 Number of Chapters- 11
This is a Yuri manga for mature audiences, and it talks about the naive Tokonome Mamori. Because of her unusual surname, people from her school often tease her.
One day someone kidnaps her and leaves her stranded on an island. Luckily she is not alone, but her enigmatic classmate Mirei Shikishima is also there.
But both of them get attacked by enemies. That is when Mirei kisses her, and Mamori transforms into a sword that can defeat any threats.
---
12) Akarui Kioku Soushitsu-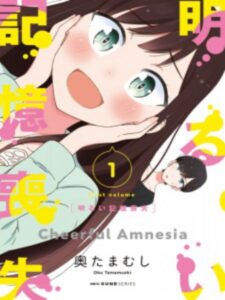 Number of Chapters- 67
When Arisa Suzuki lost her memory, she never thought she would find herself to be in a relationship with Mari Satou. As Arisa loses three years' worth of memories, Mari suspects Arisa will not love her anymore.
But that is not the case as Arisa instantly falls in love with Mari at first sight. Both of them decide that it would be better to remind Arisa of their past relationship slowly.
But this becomes a problem as in their relationship, Arisa was the dominant one. And now that she has lost her memories, she has reverted to being shy and timid.
---
11) Nettaigyo wa Yuki ni Kogareru-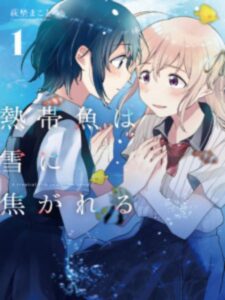 Number of Chapters- 34
In this story, we see Konatsu Amano, a first-year transfer student falling in love with her upperclassman Koyuki Honami. She first meets her when she goes to her high school aquarium open house.
They become attracted to each other shortly after their first meeting. Konatsu even joins the aquarium club just to be with Koyuki.
As they motivate each other, it doesn't take them much longer to actually fall in love. Now they must muster the courage to confess.
---
10) Aoi Hana-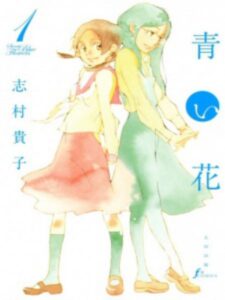 Number of Chapters- 55
This is another slice of life manga that talks about the relationship between two friends. Fumi and Akira have always been good friends since they were little.
But sadly, they get separated when Fumi moves away. Years later, when Fumi's family returns, both the girls reunite and rekindle their friendship.
Incidentally, Fumi starts to go out with an upperclassman of Akira, and she might have some ties with Fumi's new girlfriend.
---
Must Read – Top 20 Best Yuri Manhwa Recommendations (Korean GL Manhwa)
---
9) Sasayaku You ni Koi wo Utau-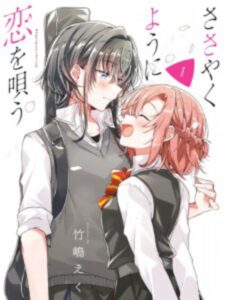 Number of Chapters- 32
This is one of the most beloved Yuri manga that talks about Yori Asanagi. She is a mature, beautiful girl who is also a part of a band.
Even though she is quite famous, she still has zero experience when it comes to love. But one day, her heart skips a beat when Himari, an underclassman, confesses her love to her.
At first, she becomes confused, but later she wholeheartedly tries to return Himari's feelings. Later, Yori gets to know that what Himari meant when she confessed is that she loves Yori's music, not her.
---
8) Prism–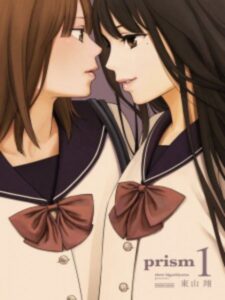 Number of Chapters- 6
This is another Yuri manga for mature audiences, and it talks about two friends. Megumi fell in love with a boy when she was younger.
He was her first love and the person with whom she shared her first kiss. When she enters her new high school, she meets a beautiful girl Hikaru, who happens to be the boy from her past.
Finding out her first love was actually a girl, Megumi becomes conflicted but soon accepts the reality. But what happens when Hikaru actively flirts with Megumi and her affection for Hikaru returns?
---
7) Netsuzou TRap–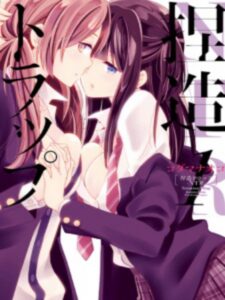 Number of Chapters- 29
This Yuri manga focuses on two best friends, Hotaru Mizushina and Yuma Okazaki. Their life is perfect as both of them are beautiful and have good-looking boyfriends.
Collectively, they go on group dates and spend time together as happy couples. But things change when Hotaru kisses Yuma one day.
Though Hotaru claims they are just practicing for their boyfriends, she continues to tease Yuma. Yuma as well starts to feel attracted to her best friend.
---
6) Murciélago-
Number of Chapters- 125.5  (Ongoing)
Murciélago is one of the best mature Yuri manga that focuses mainly on Kuroko Koumori. Kuroko is one of the best killers in business and has recently got a second chance to reform herself.
She must become a state-appointed executioner along with Hinako. They must hunt down other killers in this society as soon as possible.
On one hand, Hinako is a bubbly and jolly girl, while Kuroko is an unhinged murderer. They're both way different from each other, yet they form the best duo.
---
5) Sasameki Koto-
Number of Chapters- 55
Sasameki Koto is one of our best Yuri manga recommendations that portrays the love between two close friends. Sumika Murasame is an intelligent, hard-working, sporty girl who has not an ounce of cuteness in her.
She has a crush on her friend Ushio Kazama, who loves cute girls but fails to understand Sasameki's feelings. Both of them also encounter two other girls who are in a similar kind of situation.
Thus they decide to form a "girl loving girls" club for which they would need another member. And Sasameki sees this as an opportunity to get closer to her friend.
---
4) Strawberry Panic-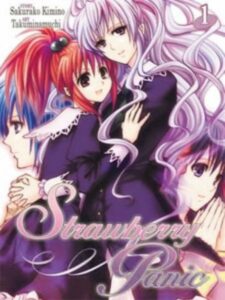 Number of Chapters- 14
This manga is about Nagisa Aoi, who finds herself as a transfer student in one of the three best girl's schools. On the very first day, lost in confusion, Nagisa finds herself drawn toward the beauty of Hanazono Shizuma.
Later she finds out that Shizuma is actually the Etoile, or "star" of the school. She is not only respected by everyone but is also considered an ethereal beauty.
Shizuma, too, becomes interested in Nagisa, but there is a secret about Shizuma that Nagisa can't put her finger on.
---
3) Girl Friends-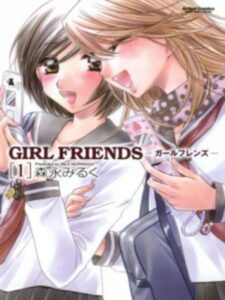 Number of Chapters- 35
This is one of the best GL manga that effectively showcases the struggles of growing up. Mari is a shy but excellent student who has trouble communicating with others.
Akko, on the other hand, is the popular, extroverted girl whom everyone loves. She decides to become friends with the isolated Mari and change her life.
They start to spend more time together than ever and deal with their respective problems. And their close friendship blossoms into love in the future.
---
2) Citrus-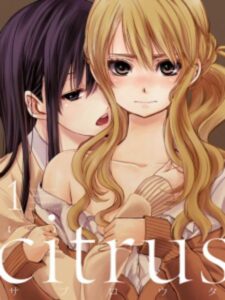 Number of Chapters- 50
This is one of the best GL manga out there, and it talks about two girls who came together in an unexpected way. Yuzu Aihara is a fashionable and popular girl who suddenly gets transferred to a strict girl's school after her mother remarries.
Here the student council president Mei Aihara, not only humiliates her in front of the whole school but also confiscates her phone. Her life completely changes when she reaches home and finds out that Mei is actually her new sister.
Things become more complicated when one day Mei kisses her, and Yuzu actually likes it.
---
1) Yagate Kimi ni Naru-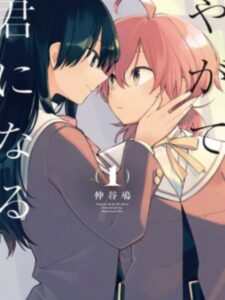 Number of Chapters- 50
Ranked at number one in our Yuri manga recommendation list is Yagate Kimi ni Naru. Often termed as one of the best Yuri manga out there, it also scored highly at MAL.
The story depicts the search for love for Yuu Koito, who admires the depiction of love in romance mangas and animes. She always dreamt that she, too, would have a fairytale-like relationship with her soul mate.
That dream comes crashing down when she realizes she feels nothing for the boy who confessed to her. But, when she meets Touko Nanami, the student council president, her wish for love finally comes true.
On that note, we end our article on 25 Best Yuri Manga Recommendations for Mature fans (2022). These are some of the finest Yuri mangas that anyone can easily enjoy.
Stay tuned for more informative content on your favorite mangas, animes, webtoons, etc.
References-
Image Source – MAL
---
Do small things with great love.
Follow us on Twitter for more post-updates. 
Also Read: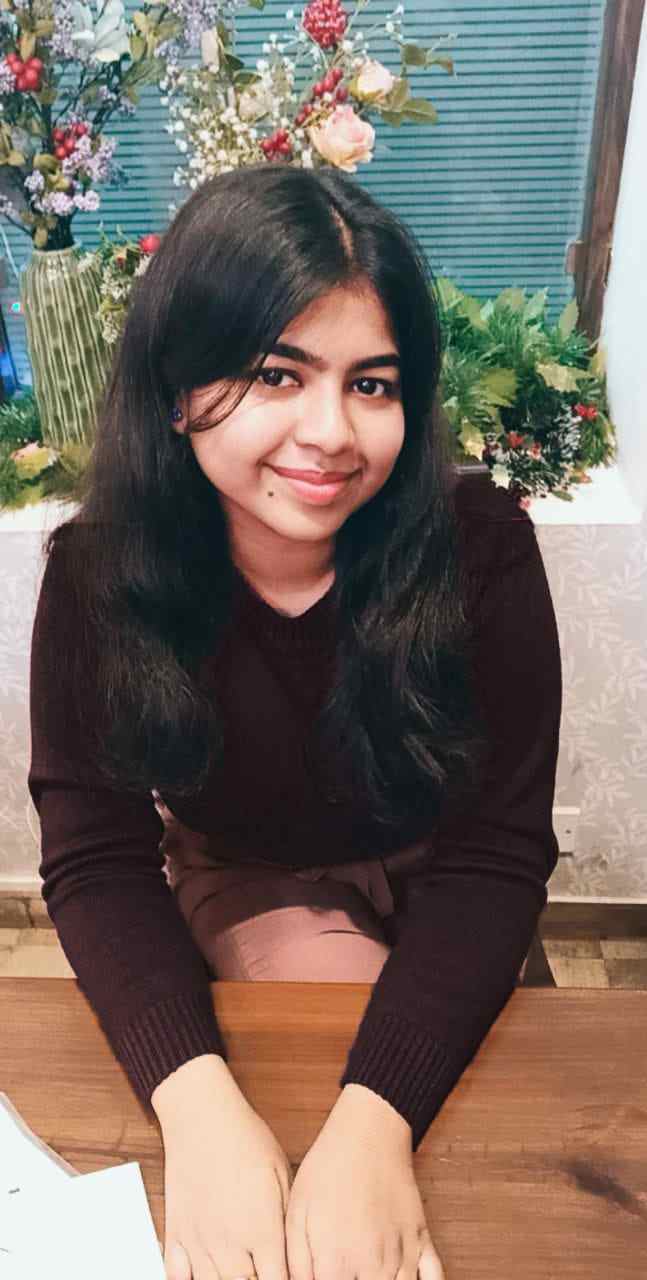 When I'm not writing for Otaku'sNotes, I can be found reading manga, watching anime, and shipping anime couples like there's no tomorrow. I also occasionally venture out whenever I need a reality check, but then soon, I find myself creeping back into my cozy abode. Nonetheless, I'm happy that I can write about my favorite topics and share my articles with enthusiastic readers.