A smile is the prettiest thing you will ever see. It adds many stars to our appearance. There are different smiles you see around you. And the most uncommon smile you see is the gap-teeth smile.
There are many celebrities with a gap in their teeth in the world. But, in this article, we will only look into black female celebs with openings in their teeth.
Even if there is a minor imperfection in our pictures, particularly ones that display our teeth in an unflattering light, we may think we are unappealing; these celebrities never see their teeth in such a negative light.
We should learn from them how to feel confident even with our flaws and turn them into our beautiful, effective weapons.
15 Beautiful Black Female Celebrities With Gap In Teeth
1. Uzo Aduba
| | |
| --- | --- |
| Full Name | Uzoamaka Nwanneka Aduba |
| Birthday | February 10 |
| Age | 42 years |
| Popular Movies/ Series | Orange Is the New Black, Mrs. America |
Uzo Aduba teaches us how to embrace something that we are born with. At first, she didn't like the gap in her teeth and wanted braces, but her mom made her understand that she was lucky to have them as they symbolized beauty and brilliance. 
Aduba is famous for her roles in films and series, including Orange Is the New Black, Mrs. America, and Clyde's. She has been awarded many accolades for her acting skills.
---
2. Shonda Rhimes
| | |
| --- | --- |
| Full Name | Shonda Lynn Rhimes |
| Birthday | January 13 |
| Age | 53 years |
| Popular Movies/ Series | Grey's Anatomy, Bridgerton |
Shonda is a well-known name in the industry and easily one of the best entertainers out there. She is also among the wealthiest female entertainers, with over $250 million in net worth.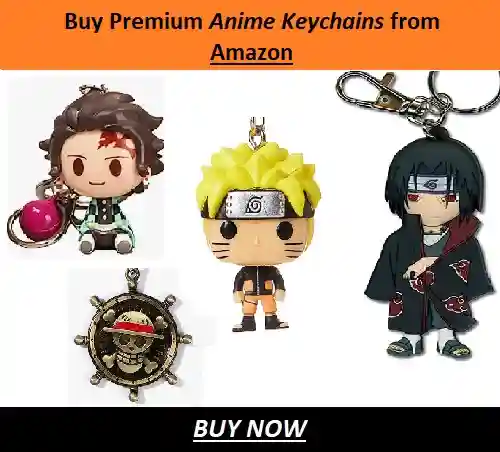 Rhimes has worked on several acting projects and has always been recognized for them. She is the hand behind the popular Netflix series Bridgerton and Queen Charlotte: A Bridgerton Story.
Shonda is a prominent figure with a gap in her teeth. But she has never given attention to them or appreciated having them.
---
3. Lorraine Toussaint
| | |
| --- | --- |
| Full Name | Lorraine Toussaint |
| Birthday | April 4 |
| Age | 63 years |
| Popular Movies/ Series | Any Day Now, Selma |
The Trinidadian-American actress has immense experience working in countless films and television series. The audience has liked her work and passion for the field.
Lorraine has acted in some famous projects, such as Any Day Now, Selma, Fast Color, and Middle of Nowhere. She has been an impressive performer throughout her career.
Toussaint is one of the celebrities with a gap in their teeth. And it is clearly visible in the pictures. But to be honest, she looks gorgeous with them and never forgets to flaunt them.
---
4. Rachel Lindsay
| | |
| --- | --- |
| Full Name | Rachel Lynn Lindsay-Abasolo |
| Birthday | April 21 |
| Age | 38 years |
| Popular Movies/ Series | The Bachelor, The Bachelorette |
All thanks to her talent and work, Rachel has been living a flourishing life. She is a media personality and attorney. The American lady has come to the audience's attention after appearing in the reality dating television show The Bachelor.
Lindsay has been active and has done much other work in different fields. She has shared that her gap teeth played a major role in her life. It even helped her bond with her partner from the show.
---
5. Anne Barreto
| | |
| --- | --- |
| Full Name | Anne Barreto |
| Birthday | 1994 |
| Age | 28 years |
| Popular | Vogue Germany, Elle Spain |
She is slaying, and you can see that in her photoshoots. Anne is stunningly attractive, and you cannot deny the fact. Her YouTube account helped her gain fame and recognition.
Barreto is a professional model. She has worked with well-known brands like Kendall+Kylie, Tom Ford, Wolford, and Roxane Mercerat. She has also appeared in numerous magazines.
Even Anne's gap in the teeth couldn't diminish her beauty and made her appearance worth glancing at.
---
6. Niecy Nash
| | |
| --- | --- |
| Full Name | Carol Denise Betts |
| Birthday | February 23 |
| Age | 53 years |
| Popular Movies/ Series | Dahmer – Monster: The Jeffrey Dahmer Story, Reno 911! |
With the gap in her teeth, she was never afraid to show her bright smile. She never tried to fix her teeth but instead went with fate and succeeded.
Nash's talent and destiny earned her memorable roles in the industry, which compelled us to compliment and praise her. She has received several awards for them as well. Niecy is giving back-to-back series and films.
---
7. Alek Wek
| | |
| --- | --- |
| Full Name | Alek Wek |
| Birthday | April 16 |
| Age | 46 years |
| Popular Movies/ Series | The Four Feathers, Suspiria |
Alek is one of the most famous South Sudanese-British designers and models. She has played a huge role in the industry. She has inspired many out there. She has also appeared in a few films, music videos, and television shows.
Wek never shies away from showing her teeth, which are known for having gaps in them. It's one of her unique features, which makes her noticeable and attractive for a reason. 
---
8. Milan Dixon
| | |
| --- | --- |
| Full Name | Milan Dixon |
| Birthday | October 5 |
| Age | 33 years |
| Popular | Fashion Model |
Milan Dixon is a Vegas-born model who is currently living in Los Angeles. She has always been passionate about the modeling industry.
Dixon knew she was unique among others but never considered herself beautiful or up to their standard. But she never gave up and went for it. Milan has been doing well in her career.
She is known for having a gap in her teeth. Dixon even shared that she used to wear silver caps as her teeth were deteriorating.
---
9. Slick Woods
| | |
| --- | --- |
| Full Name | Simone Thompson |
| Birthday | August 13 |
| Age | 27 years |
| Popular | Jeremy Scott, Fendi, Fenty, V, Porter |
People may find flaws in her smile as her teeth have gaps, but it makes her recognizable, and her uniqueness shines. Slick is simply one of the suitable fashion models.
She is famous for her teeth, bald head, and tattoos. Woods has worked with many celebrated brands, such as Miu Miu, Moschino, and Marc Jacobs, and magazines like Glamour, Vogue, and Dazed.
She knows how to attract the attention of the crowd. Slick also became one of the faces of Fenty Beauty, a successful makeup brand, in 2017.
---
10. Condoleezza Rice
| | |
| --- | --- |
| Full Name | Condoleezza Rice |
| Birthday | November 14 |
| Age | 68 years |
| Popular | Diplomat and Political Scientist |
The well-known American personality is also gap-teethed. Condoleezza is identified for her pleasing works. She is currently the director at Stanford University's Hoover Institution. The diplomat and political scientist was regarded as history's highest-ranking woman in the US after she was appointed Secretary of State.
When we take her into discussion, there's always so much to talk about. Rice has done so much in her life that everyone is proud of her.
Condoleezza is a respectable woman with a gap in her teeth. She has achieved so many miles in her life that she never cares about her flaws; instead, she considers them her good luck.
---
11. Marsai Martin
| | |
| --- | --- |
| Full Name | Caila Marsai Martin |
| Birthday | August 14 |
| Age | 19 years |
| Popular Movies/ Series | Black-ish, Little |
Everybody is familiar with her as a child actress who started her acting career in the sitcom Black-ish. Marsai has the record of being the youngest person to produce a studio album.
She has now grown up and is busier than before. Martin has turned into such a beautiful girl with a gap in her teeth.
---
12. Maya Angelou
| | |
| --- | --- |
| Full Name | Maya Angelou |
| Birthday | April 4 |
| Age | – |
| Popular | Look Away, I Know Why the Caged Bird Sings |
Maya Angelou was a remarkable personality and an influential person who inspired many celebrities, including Nicki Minaj, Kanye West, etc.
She was a successful memoirist, muse, and civil rights activist. Maya had numerous achievements in her name. One of the prominent features that made her beautiful was a gap in her teeth.
---
13. Pamela Holmes
| | |
| --- | --- |
| Full Name | Pamela Holmes |
| Birthday |  – |
| Age | – |
| Popular | Fashion Model |
Pamela Holmes is a fashion model and is famous as a curve model. She works for the Wilhelmina agency. Pamela didn't like her gaping teeth and even tried braces. But nothing worked out, and lastly, she learned to accept and welcome it.
If you see her photoshoots, Holmes shows her gaping teeth smile more often now and is not embarrassed. And it became the reason for her recognition and getting more offers.
---
Other Black Celebrities With Gap in Teeth
You can find gap-teeth people in any field working fine in their lives. They are happy with what they are blessed with and have accepted it wholeheartedly. These celebrities have shown how to appreciate something that the majority haven't.
They are never embarrassed about their gaping teeth, nor do they try to hide them or fix them. They have learned that it makes them distinguishable from others. Some of the others with the same condition are mentioned below.
Aaliyah Hydes, Dani Evans, Toni, Memu, Sasha, Ruby Campbell, LaTonya Berry, Zurisha, Kandia Nzinga, Grace Epolo, Adaisha Miriam
---
Conclusion
These black female celebrities are beautiful and have worked hard to achieve the position they are in today. Having a gap in teeth is sometimes what people don't prefer, especially in the entertainment industry.
But these stars never let it come their way and worked on themselves rather than fixing their teeth. They made it their eminent feature and overshined. Some of them have gained fame and recognition at higher levels. Smile as much as you want to; the world is yours!
---
Do small things with great love.
Follow us on Twitter for more post updates.
Also Read
Just a person who invests her time mostly updating herself with the news surrounding the Korean, Thai, and Japanese entertainment industries or watching K-dramas, Thai, and Japanese dramas. Her interest in and knowledge of them encourages her to write about them. Writing is her peace in this chaotic world.