Last updated on August 15th, 2022 at 10:32 am
Kato proves why she is one of the best mangakas once again. With the latest out, we are sure to expect Blue Exorcist Chapter 135 spoilers to be on their way. But before we jump into that, let's sum up what the latest chapter showed us.
The spotlight on Arthur shifted immediately after his grand move, which eliminated Satan for now.
We instead get a glimpse of the other unit monitoring the battle from afar, which includes the Lundstorms. Seeing Lucy and Hei Long down, the Lundstroms announce to take charge of the battle.
On the other hand, giant fungus-based mana emerges from the ground catching everybody's attention. Redarm's Galetaqa Gauntlet, too, couldn't harm the giant mushroom. However, after throwing everyone off guard, what awakens from the mushroom is none other than the demon god, Reiji Shiratori.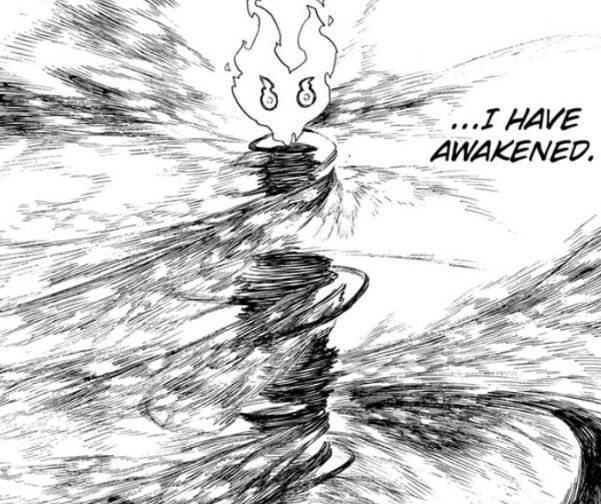 The story shifts to show us his past and how he came to be a demon. Turns out, he was already guarded by exorcists since he was a potential vessel for a demon. However, Satan's manipulations got to him, and he gave in to the darkness and manifested as a demon.
The chapter ends with Reiji warning the exorcists to prepare for what's coming next. We will now see the full power of Reiji and how he has become a great threat of a demon instead of just being a side character.
Blue Exorcist Chapter 135 Spoilers
Kato threw a massive call-back to one side character at the beginning of the manga. Who would have thought Reiji would pose a threat or even appear again in the manga amidst such a critical point!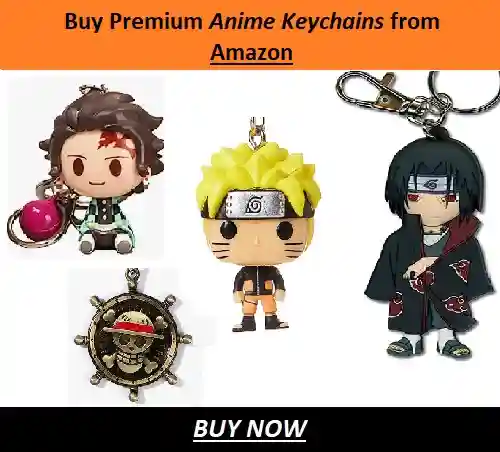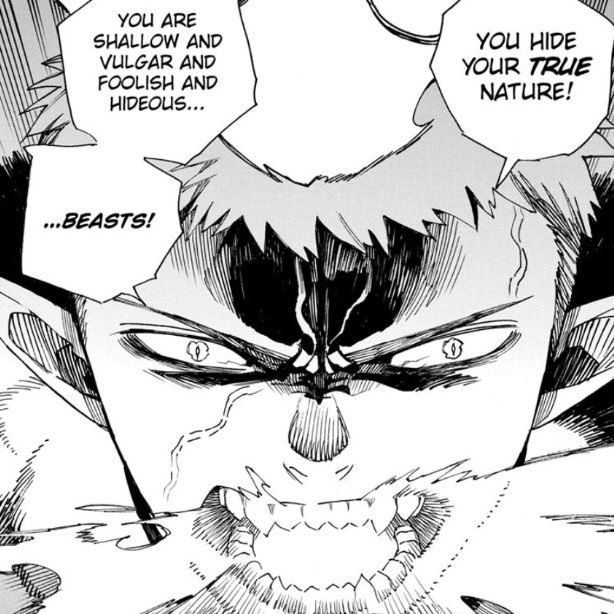 With Reiji being awakened as a demon god, the exorcists now have a new threat to deal with. Since Reiji's forte is rotting curses, he managed to rot the anti-demon armor. This means that we might see Rin use his blue flames again, perhaps.
However, the extent of Reiji's powers is still a mystery. But with him in the picture, things are sure to get more action-packed and climactic.
On the other hand, it is a relived that Rin saved Lucy, and therefore, we got our confirmation regarding her status finally. However, we still have no news of Sheimi and we only got a glimpse of Yukio's team on their way to the battlefield.
This means that Yukio's team might fight against Reiji in the upcoming chapter. More so, since they are a good match against rotting curses. Similarly, the Lundstroms are on their way to lend a hand in the battle too.
Considering all, the plot has its spotlight on Reiji and the fight that's about to go down instead of Satan.
---
Must Read: Top 15 Strongest Blue Exorcist Characters
---
Blue Exorcist Chapter 135 Release Date
As announced on Viz, Chapter 135 will be out on August 3rd, 2022. Looking at the past few releases, the manga seems to have achieved a stable monthly schedule. This is certainly a piece of good news for us. Now we can loosen up and enjoy the manga since it seems unlikely to go on a hiatus again.
---
Where to read Blue Exorcist Chapter 135
Blue Exorcist is fortunately available on Viz Media and Mangaplus Shueisha. The best part is that these official sites allow you to access the latest chapters free of cost. Therefore, you do not have to look elsewhere for manga. So without any further delay, rush to these sites and enjoy the latest chapter of Blue Exorcist if you haven't already. We will be back with new post. Till then stay tuned with us and read the articles below. 
Image Source: Viz Media
---
Do small things with great love.
Follow us on Twitter for more post updates.
Also Read: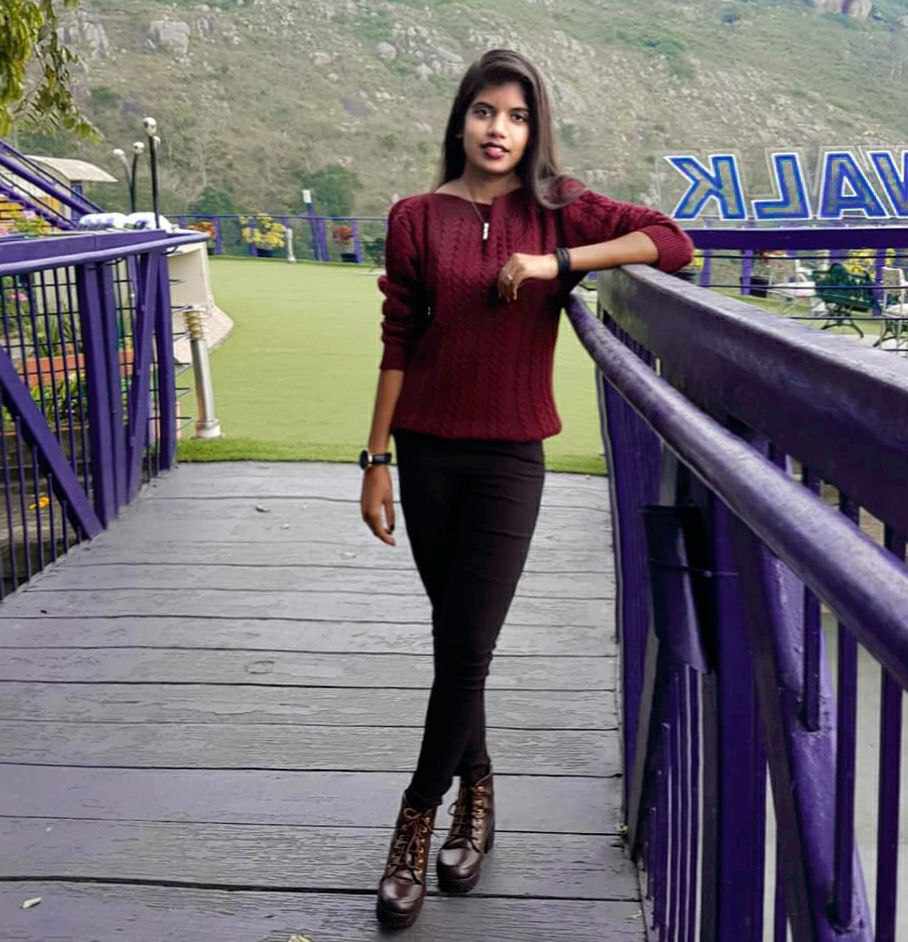 Starting off with love for medicine and plans for pursuing it, I found myself drawn to a mismatched career in Hospitality & Tourism. Little did I know that my passion and love for literature had always been by my side. Therefore, here I am now, sharing my words on multiple amazing platforms, one of which is Otakus Notes. What better way to put my abundance of love and knowledge of anime, manga, k-drama and webtoons, to use!