Last updated on January 4th, 2023 at 12:35 am
It is quite difficult to search for any Spanish characters in Japanese animations. Thus, after excruciatingly searching, today we bring to you the Top 10 Most Popular Spanish Anime Characters (2022).
Even though there are some important Spanish characters in a few animes, it is not in abundance. In our list, we only managed to find only one Spanish protagonist, while others are supporting characters in their respective anime.
Thus Spanish otakus, don't worry! We have got you covered. Even though there is not much representation of your culture, these characters are really unique and praiseworthy.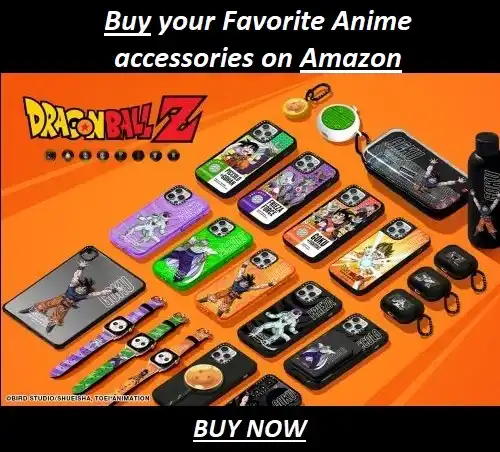 Hence, without further ado, check out our list of Top 10 Most Popular Spanish Anime Characters (2022).
10) El-
Anime- Girls und Panzer
El is a supporting character in the anime Girls und Panzer: Das Finale. She is a tanned girl who is the gunner and the commander of Panzer II Ausf. F, making her quite talented in her field.
In the anime, we see her unmasking spies just before the Winter Continuous Track Cup's first round. In the first round she battles against the Saunders University High School. But it has been hinted that she might have lost the match.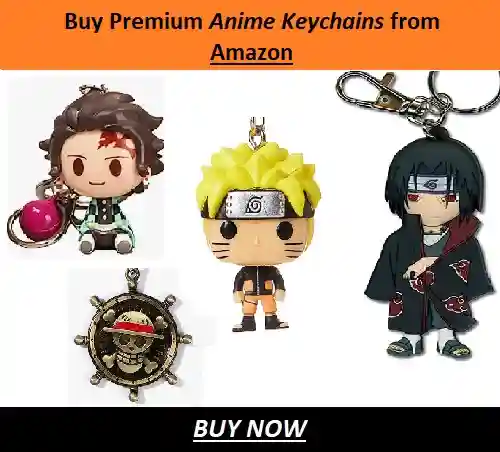 Her name is derived from the Spanish director Luis Buñuel's movie Él.
---
Must Read- Top 10 Most Popular German Anime Characters 2022
9) Leo-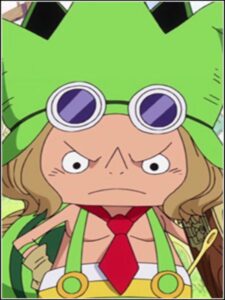 Anime-  One Piece
Leo is a supporting character from the famous anime One Piece. He's a dwarf who is the leader of the Tonta Corps and then becomes a captain when his corps turns into a pirate crew.
Like all dwarves, he has a small stature and a tail with brown hair. Apart from that, he is very leader-like, and he follows his Kingdom's laws very closely.
Even though he is a great leader, he is quite gullible and oblivious, as we witnessed how he couldn't understand Princess Mansherry's interest in him.
---
8) Esteban –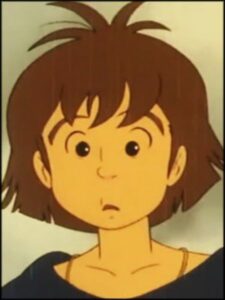 Anime- The Mysterious Cities of Gold
Esteban is an orphan whom Mendoza, the Spanish navigator, saved. As an impulsive person, he loves to go on adventures, and he also wears one of the sun medallions.
It becomes very problematic for him whenever his townpeople hoists him to pray to the sun as they believe him to be the Child of the Sun, which intensifies his fear of height.
His primary goal apart from being an explorer for joining the Spaniards is to find his father.
---
7) Tristana-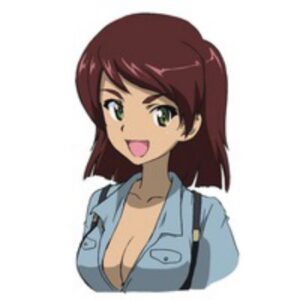 Anime- Girls und Panzer
Tristana is another character from the anime Girls und Panzer: Das Finale. She drives El's Panzer II Ausf. F and is a student of Blue Division High School.
She has dark skin with reddish hair and is of average height. In the anime, along with El and Viridiana, she unmasks spies before the first round of the Winter Continuous Track Cup.
In the first match against the Saunders University High School, Blue Division loses the match. Thus, we can assume that the tank got destroyed as well. Her name comes from Luis Buñuel's famous film Tristana.
---
6) Viola-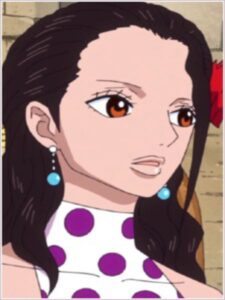 Anime- One Piece
Viola from One Piece is the Crown Princess of Dressrosa and the younger sister of Scarlett. She took the position after Rebecca, her niece, abdicated from her position.
Personality-wise she is quite romantic, but at the same time, she wouldn't shy away from killing anyone who tries to betray her. She's also quite manipulative as she was able to manipulate Sanji into killing someone.
But she is a very loving person towards her niece, on whom she has absolute faith.
---
5) Aoto Gonzales Takuma–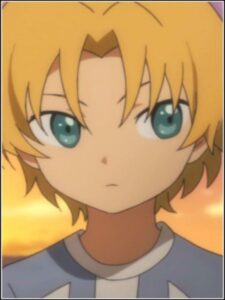 Anime- Ginga e Kickoff!!
Aoto is a former member of Heaven's FC and a current member of Momoyama Predators. He became the rival of Kota of the Triplet Demons when Aoto was able to make three goals against his team.
He is quite small for his age and has blonde hair as he is half Spanish. His personality is also quite cold and selfish as he doesn't try to help his teammates while defending.
Apart from that, he is a fan of Diego Maradona, whom he idolizes a lot.
---
4) Spain-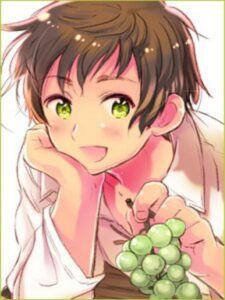 Anime- Hetalia Axis Powers
Spain is the human representation of the country Spain, whom we see in the Hetalia Axis Powers, where he is always smiling and looks happy. He is also very proud of his beautiful lush Kingdom and the pleasantly warm climate.
Spain has dark skin with brown hair and green eyes. Even though he raised Romano, he despises Spain. His love for Romano is a bit too extreme as he spoiled him to show his affection towards him.
Spain is very much in love with Italy, as well, and wants to live with both Italy and Romano. Even Belgium and Netherlands lived with him once upon a time.
---
3) Edward Wong Hau Pepelu Tivrusky IV-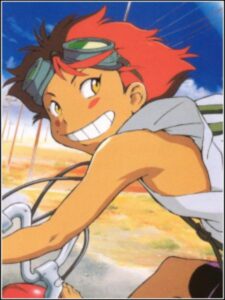 Anime- Cowboy Bebop
Edward is a hacker and an exceptional net-diver who is from the Earth. She's a quite weird and androgynous girl who often showcases feral mannerisms.
She has a free spirit and gets easily distracted. Throughout the show, we see her either crawling or walking on her hands rather than behaving humanly.
There is not much information about her origin, and we only know that she grew up in an orphanage after her father left her there. She became interested in hacking after she met a boy named Tomato in her orphanage.
---
2) Donquixote Doflamingo-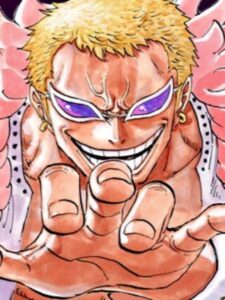 Anime- One Piece
Doflamingo is the captain of the Donquixote Pirates and a member of the Donquixote Family who later became the king of Dressrosa. He has a large body and blonde hair, and he dresses flamboyantly like a Flamingo.
He ruled Dressrosa in a tyrannical manner until Luffy defeated him in the Dressrosa arc. Then he got locked up at Impel Down after being arrested by Admiral Fujitora.
---
Must Read- Top 10 Most Popular French Anime Characters (2022)
---
1) Ulquiorra Cifer-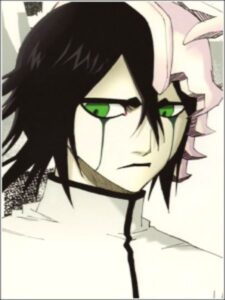 Anime- Bleach
Ulquiorra is one of the most famous Spanish anime characters, who is one of the antagonists of Bleach. He is a high-ranking Arrancar who has a pale appearance and two tear marks running down his eyes.
Ulquiorra is very nihilistic and analytical and has no idea about human emotions as he often makes remarks about the human heart. He was primarily responsible for the kidnapping of Orihime Inoue.
On that note, we wrap up our article on the Top 10 Most Popular Spanish Anime Characters (2022). We really hope you liked this list and appreciated our selection of the few Spanish characters that are available in anime. Stay tuned for articles on various topics on anime, movies, dramas, etc.
References-
Image Source – MAL, Danbooru, Anime Characters Database
---
Do small things with great love.
Follows us on Twitter for more updates.
Also Read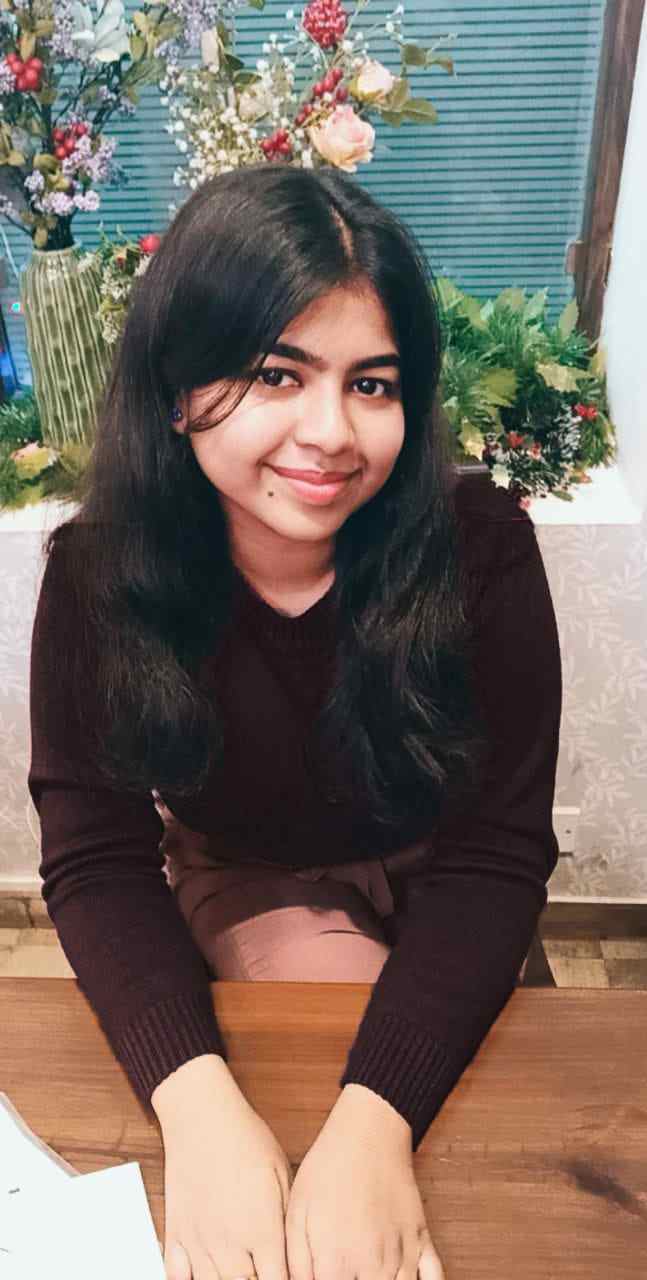 When I'm not writing for Otaku'sNotes, I can be found reading manga, watching anime, and shipping anime couples like there's no tomorrow. I also occasionally venture out whenever I need a reality check, but then soon, I find myself creeping back into my cozy abode. Nonetheless, I'm happy that I can write about my favorite topics and share my articles with enthusiastic readers.