Last updated on January 18th, 2023 at 09:41 pm
The latest chapter left all of us fans awestruck with its high-octane and fast-paced ending to a spectacular match. It managed to focus on giving a satisfactory ending to the match.
To sum up the chapter, we can see Bastard Munchen win against Manshine City by a close call due to Isagi. The chapter starts by showing Isagi running toward the goal after utilizing all of his teammates as his pawns.
Kaiser seems to outwit Isagi as he blocks his direct shoot weapon of Isagi, rendering him helpless. But, this is only for a moment, as Isagi had already found a way to win this match with his sight, outsmarting Kaiser.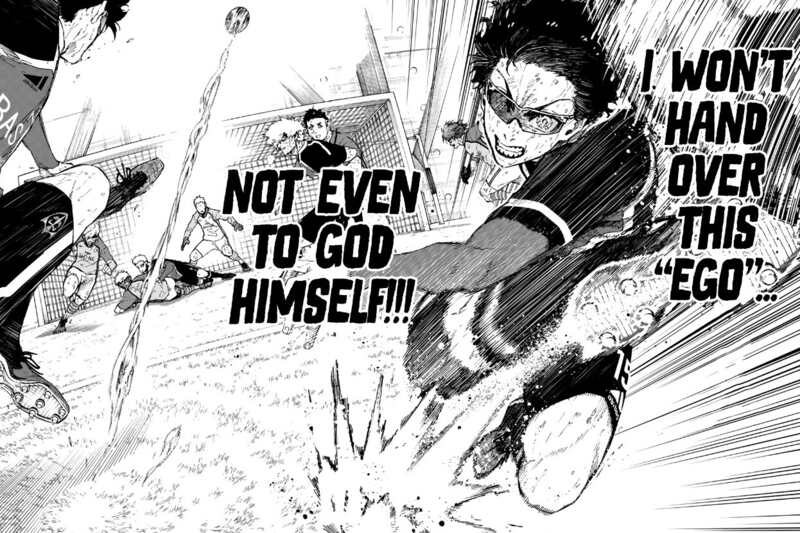 He passes the ball to Yukimuya Kenyu, giving his time to shine in this match. The latter also understands this and reciprocates the same in his shot.
Yukimuya gave his best shot by breaking his limits and a direct shot that left the defenders in awe. He tries to hit a gyro shot that drops straight into the goal.
But, we see Mikage Reo had already perceived this and is on the course to block this wonderful shot. There comes another twist attached to this shot, which drops even more out of the reach of Reo.
Yukimuya then says that he tried to imitate Chris's knuckle shot and managed to put an even more oblique rotation to the shot, besting the original shot. The goal eventually happens, and we see Bastard Munchen winning with a lead of one on the last panel.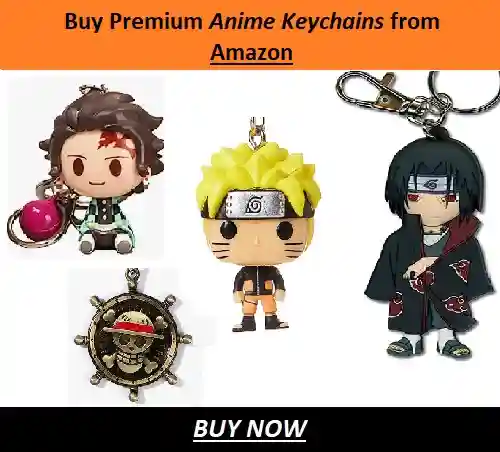 ---
Blue Lock Chapter 203 Spoilers & Raw Scans
Finally the raw scans and confirmed spoilers of Blue Lock Chapter 203 have released. The title of the next chapter is "Overheat," and below are the spoilers and raw scans.
Predictions:
The raw scans for the next chapter should be released in around 2-3 days if there is no delay to the release date of the next chapter. We will also be updating this article as soon as the raw scans are released.
The raw scans are generally updated on the official subreddit from time to time when they get released. You can access the raw scans from the Reddit discussion, and the release of the chapter also gets updated.
Blue Lock anime also has been strong with fans of the series and the soccer genre. You can also watch the anime in your free time, as it is a perfect adaptation of this manga.
---
Blue Lock Chapter 203 Release Date and Predictions
Since it is a weekly manga, we can expect the next chapter to release on 17th January if there are no delays. The name of the next chapter was also revealed to be Overheat. There are various methods to read this manga, such as the official site or many other websites.
Predictions:
Judging from the chapter name alone, we can guess that Isagi might not be in the next chapter or match that much. Isagi still needs to hone his skill as he cannot keep going only with his direct shot trick.
The next chapter might focus less on Isagi and more on Bastard Munchen as a team and the importance of him the team. We also might be able to see Kaiser using his fully offensive abilities, as this was not touched that much in the recent chapters.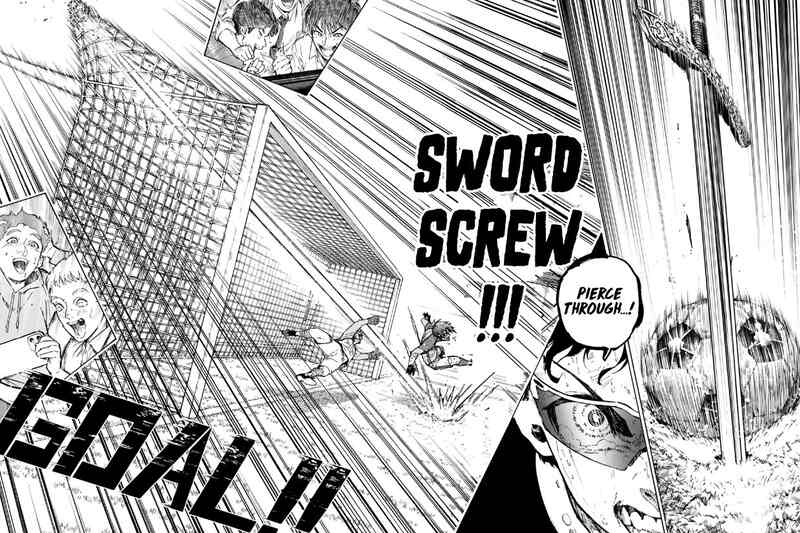 In addition to this, we should also be able to take a look at how Niko and the team will try to stop Kaiser and his attacks. There might be two ways this battle ends, either with Kaiser winning with his attacks or Niko blocking everything with his strengths.
Isagi dropping out would affect the team on a high level, but it should be for the best. He still needs to keep training more and re-create a new formula for goals. His tricks, at this level, seem a bit too low for the grand clash between players and teams.
As for the outcome of the match, we leave it to the fans to decide who is superior. Both Kaiser's and Niko's abilities come very close, but there are too many unknown factors to take into account for a match. 
Here, we will conclude our article about the predictions and spoilers of Blue Lock Chapter 203. The raw scans for the manga will also be updated at a later date when they get released, so don't forget to re-check the article again.
---
Do small things with great love.
Follow us on Twitter for more post updates.
Also Read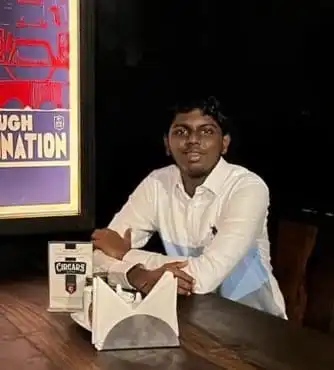 Eswar Keshav is an ardent anime fan for more than a decade. Along with this, he also has been following anime and manga updates for years. He is also enthusiastic and passionate when it comes to writing about his favorite things. Combining his love for writing and his love for anime and manga, his articles speak of his love for the genre.