Last updated on April 3rd, 2023 at 10:49 am
Blue Lock Chapter 213 should raise the stakes of the game, given that we have seen Isagi's new weapon. Isagi had finally scored his first goal in the Neo Egoist League against Italy Ubers.
Isagi had previously proclaimed that this weapon would be 100% able to defeat Kaiser. As he said, we can see that he made quite some progress in 5 days only.
Blue Lock Chapter 213 Spoilers & Raw Scans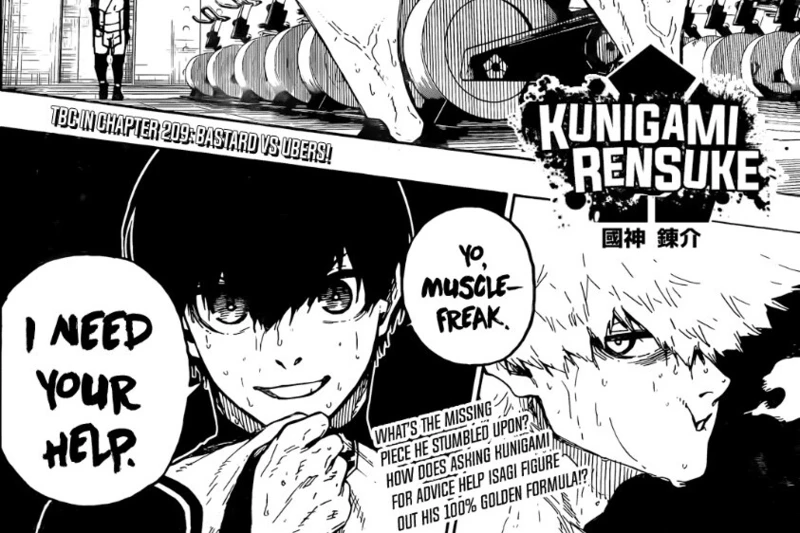 Starting with the goal last chapter, we see that everyone is confused and shocked after witnessing Isagi's shot. No one had expected Isagi to score this early in the match, but he had managed to prove his worth again.
Aiku is surprised by Isagi's new weapon, and Ness is dumbfounded.
He cannot find any words to say to Isagi. He is still in denial and keeps questioning Isagi as to how he devised this new weapon.
We get to see the situation from 5 days ago when Isagi asked Kunigami's help.
He asks for help regarding his direct shoot, and he wants to know how Kunigami became ambidextrous since Isagi also wants it now.
Kunigami declines as he does not want to help him. Isagi still insisted, and Kunigami told that this was only possible

because of his

body build

and

muscles

.
In case Isagi wants to try something like this, he will end up breaking

his

other specs

.
Isagi thought that this was all valid information from him as Kunigami still wants to secretly help Isagi

.
We then get to see Chigiri, who wants Kunigami to watch his new abilities.
Bachira also joins the group, as he thinks that this is a fun reunion.
Bachira says that Germany vs England match is so good and that Ego juice

came pouring out from him.
He also wanted to train with Kunigami after seeing what he achieved.
Kunigami is irritated as he does not want to be in any friendly reunion.
Then, Chigiri suggests that they should do a 2 vs 2 match

, to compare their

strengths and abilities

.
Isagi then understands the problem behind this thought process.
He does not need major evolutions like being ambidextrous and only needs minor changes

to complete his weapon.
He just needs to maintain the quality of his direct shoot

and

extend it

to his

left foot

and make it his side weapon. With this, starts the 4 Egoists match.

The scene again pans out in the Italy match, where Isagi proclaims that he will control the field with his new side weapon.
---
Blue Lock Chapter 213 Release Date
Blue Lock Chapter 213 will release on April 2nd. The title of Blue Lock Chapter 214 is Work, and it might focus on how Lorenzo increases his game level to defeat Isagi.
There seem to be no breaks as of now, as we can enjoy this splendid match to the fullest. Italy Ubers have still yet to display their true strength and we are eagerly waiting for them to showcase it.
Blue Lock anime was recently announced for Season 2, which will be adapting the third selection and the U-20 match. The Nagi movie will explore the incidents Nagi had gone through before he joined Blue Lock.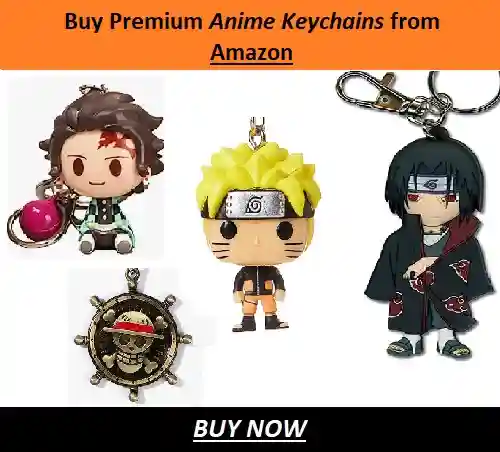 With this, we shall conclude our article on Blue Lock Chapter 213 Spoilers & Raw Scans. For more content like this, make sure to check some of our other posts here.
---
Do small things with great love.
Follow us on Twitter for more post-updates. 
Also Read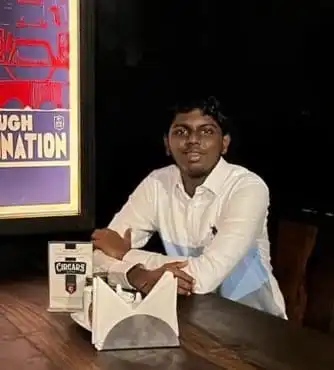 Eswar Keshav is an ardent anime fan for more than a decade. Along with this, he also has been following anime and manga updates for years. He is also enthusiastic and passionate when it comes to writing about his favorite things. Combining his love for writing and his love for anime and manga, his articles speak of his love for the genre.