Last updated on May 24th, 2022 at 10:10 pm
Chapter 69 of Boruto: Naruto Next Generations manga is here, and we are at the edge of our seats with this one. In this article, we will try and analyze the latest chapter and provide Boruto: Naruto Next Generations Chapter 70 Spoilers & Release Date.
Here, we saw Eida coming to Konoha with Code to infiltrate the village. Amado gets shocked after seeing Eida alive, and Delta goes head-on to attack her. But Eida smoothly stops her and soon establishes how stronger she is than everyone else.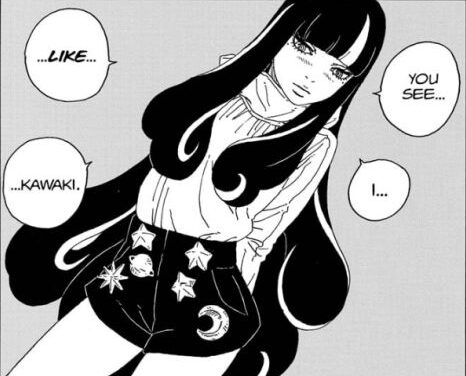 On the other hand, we see Boruto and Sasuke having a conversation about the recent incidents. After talking about Kawaki, Boruto tries to hand over Sasuke's headband back to him, but Sasuke lets him keep it.
From a distance, Sarada and Mitsuki observe them and discuss how they must train harder so that they can help Boruto better. Mitsuki even asks Sarada if she likes Boruto, and she neither agrees nor denies the fact.
We also see Naruto interacting with Kawaki and telling him that it was not his fault that he had to take on the difficult decision of killing Boruto. While all this is happening, we get another glimpse of Eida's deadly ability to be able to make everyone fall in love with her.
Shikamaru knowing he will not be able to hold her back asks about her motive for helping Code infiltrate the village. She reveals that she is simply in love with Kawaki. Listening to this, Shikamaru immediately switches plans. He then gives Eida a proposition to side with the village so that she can confess her feelings to Kawaki.
Boruto Chapter 70 Spoilers –
After the very interesting events that transpired in the latest chapter, it is only natural that we are thrilled about the next one. There is not much known about what will happen in the next chapter, but there are certain things that we can expect to occur.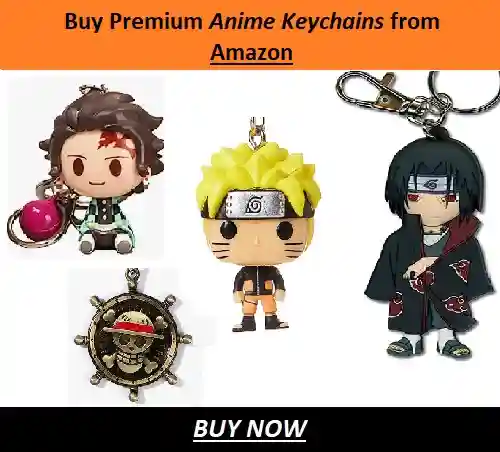 Many questions arise in this chapter, such as will Eida really join the Konoha side out of her love for Kawaki? Or will Shikamaru's plan to stall and manipulate Eida fail miserably?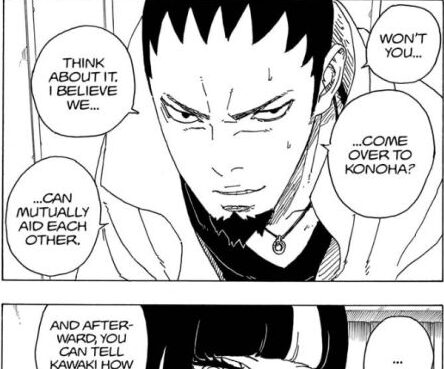 Let's discuss some predictions and fan theories. The things that we can expect to see in the 70th chapter are as follows:-
Previously we saw Boruto and Sasuke rushing to back Shikamaru up. Thus we can assume that both of them might 

encounter

Eida and Code.
Ino also informs 

Naruto

about this situation; thus, it is only natural that he too would go to attack

the infiltrators.
Though Naruto did not inform 

Kawaki

about the infiltration that took place at lab 3, we might still see him go there and

engage in the upcoming battle.
Eida siding with the village is quite a 

strange

 notion, but if she really does side with Konoha, what will happen to 

Code

? And how will this affect the entire scenario that is transpiring right now?
We will update our article as soon as we get any further information regarding the new chapter.
---
Must Read: Top 20 Strongest Characters in Boruto (Manga)
---
Boruto Chapter 70 Release Date-
The 70th chapter of Boruto: Naruto Next Generations is supposed to come out on May 20th, 2022, more or less. We know it's hard to wait even a day after such an ending, but please bear with it.
---
Where to read Boruto Chapter 70-
All the episodes of Boruto: Naruto Next Generations manga are available for fans to read at Viz and Manga Plus by Shueisha. You can go through the previous chapters of Boruto there as well.    
Stay tuned to read more articles like these on your favorite mangas, manhwas, webtoons, etc.
References-
Image Source: Mangaplus Shueisha
---
Do small things with great love.
Follow us on Twitter for more post updates.
Also Read-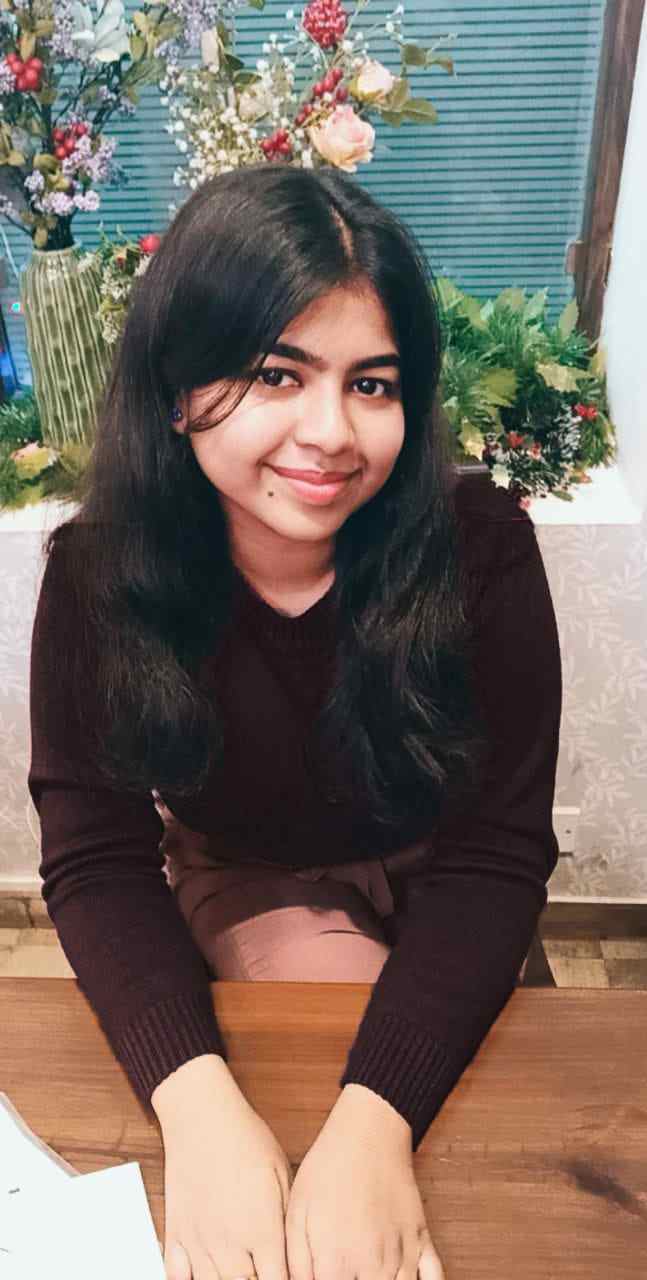 When I'm not writing for Otaku'sNotes, I can be found reading manga, watching anime, and shipping anime couples like there's no tomorrow. I also occasionally venture out whenever I need a reality check, but then soon, I find myself creeping back into my cozy abode. Nonetheless, I'm happy that I can write about my favorite topics and share my articles with enthusiastic readers.