Anime is home to many unique characters and character designs. From realistic characters to unrealistic characters, we have a list of all of them and their roles in specific anime.
Today, we are gonna be looking at one specific trope, which is also prevalent in anime characters. We will be talking about some of the hottest chubby anime girls of all time, in today's post.
We will be ranking some of the top 10 hottest chubby anime girls of all time, in today's post.
Top 10 Hottest Chubby Anime Girls Of All Time
10) Charlotte Linlin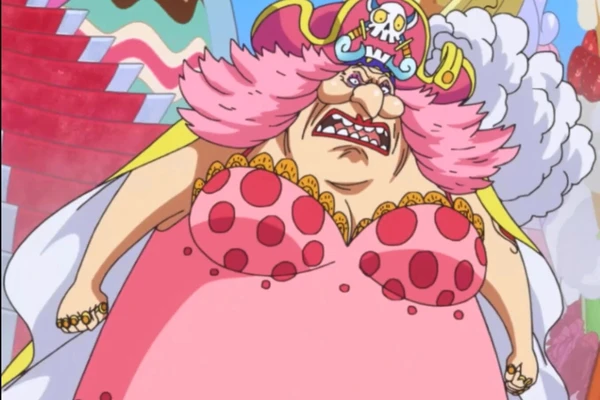 Anime: One Piece
Charlotte Linlin is one of the famous One Piece characters, who gained popularity throughout the years. Especially with her younger appearance, a lot of fans started to like her even more.
If we look at her now, even though she is a bit old, she is one of the hottest chubby anime girls. She is also a very gluttonous woman, and has many childish tendencies, despite her old age.
---
9) Puli Angel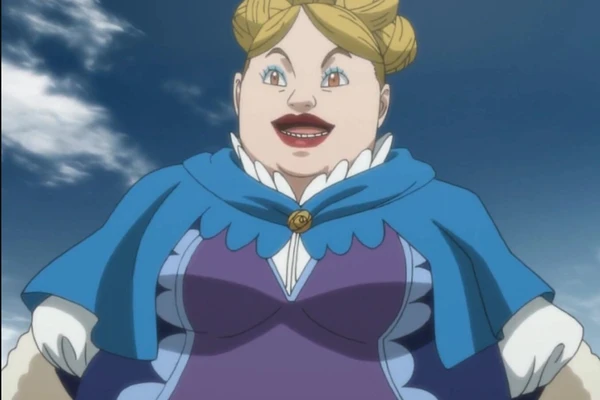 Anime: Black Clover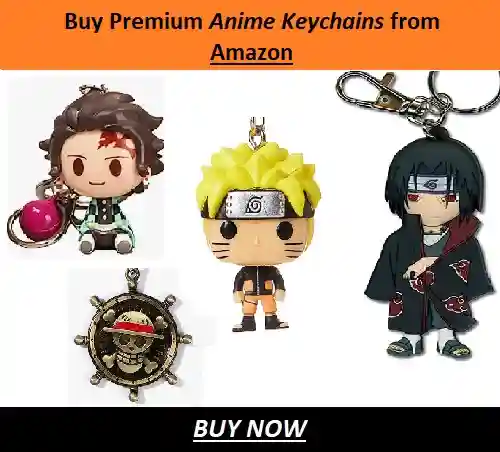 Puli Angel is a minor character in the Black Clover series, and also a member of the Blue Rose Royal Knights squadron. She is a very chubby woman, who mostly used wind magic in combat.
She is one of the most enthusiastic characters in the series and is willing to work with new people. Puli Angel also has two different looks in the series, one in her normal attire, and when she was possessed by an elf.
---
8) Yunbo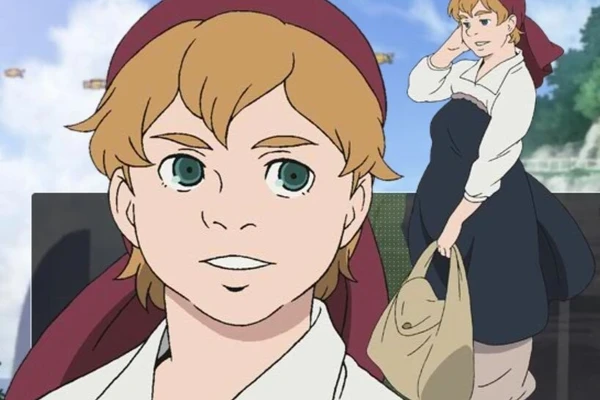 Anime: Xam'd: Lost Memories
Yunbo is one of the minor characters in the series, only appearing for a few scenes in the anime. She is also the mother of Hinokimaru and was shown as a very kind-hearted woman.
Along with this, she is also the navigator, cook, and also spare co-pilot of the spaceship Zanbani. For the few moments she appeared, we can see that she is also a very chubby woman, who is also pretty hot.
---
7) Witch of the Waste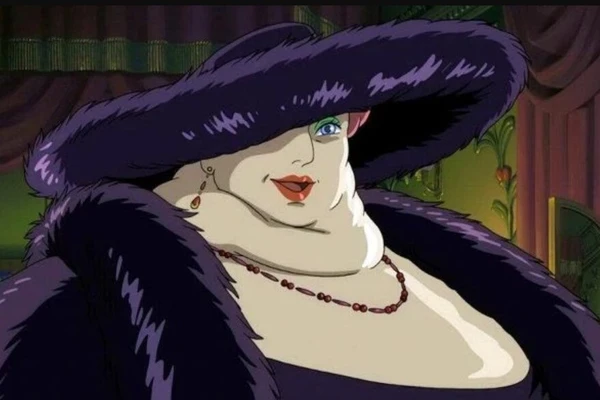 Anime: Howl's Moving Castle
She was one of the major antagonists, for the movie. Witch of the Waste was also a very talented witch, who was also a hot and chubby anime girl. She was vastly feared for all of her abilities and had even formed a contract with a fire Dragon.
Even though her age is nearly 275 years, she doesn't look like that at all. Even though later she is reduced to her real looks and age, we can say that her witch looks were one of her best ones.
---
6) Bertha
Anime: Darker than Black
Bertha is also one of the antagonists of the anime series Darker than Black. She was also a former Viennese Opera singer and contractor, who could control the resonance of sound.
She only has brief appearances throughout the series, whenever she works for Russian Intelligence along with Itzhak. Bertha is also a hot and chubby woman, who also has a great fashion sense too.
---
5) Kinuyo Kasuga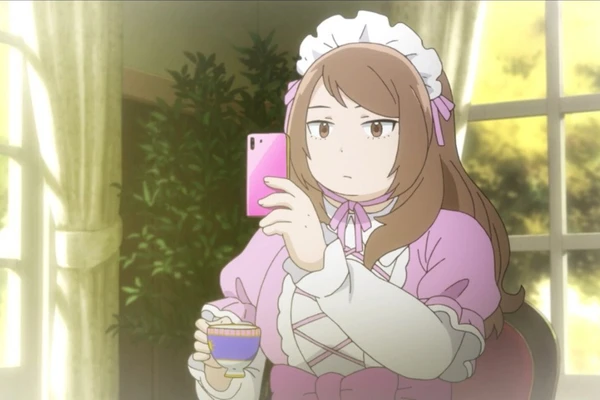 Anime: Stars Align
Kinuyo Kasuga is a hot and chubby anime girl and a minor character in the series Stars Align. She has a very stern and straightforward attitude and always likes to speak things the way they are.
This behavior is even more acceptable because she is the Student Council President. She also likes to support the people, who wholeheartedly work towards the betterment of their clubs.
---
4)  Marguerite Farom
Anime: The Legendary Hero is Dead
Marguerite is one of the main female casts of the series. She was a former princess, as well as the fiancee of the Hero Sion. However, she later meets Touka Scott and joins their party.
Throughout their journey, we see that she has also fallen in love with Touka Scott. On top of being one of the most powerful characters of the series, she is also chubbier than she looks.
In her regular looks, she doesn't look chubby at all. However, when she starts eating, we see her actual hot and chubby looks. Marguerite has also helped their group on several occasions when they were in trouble.
---
3) Anna Hanyu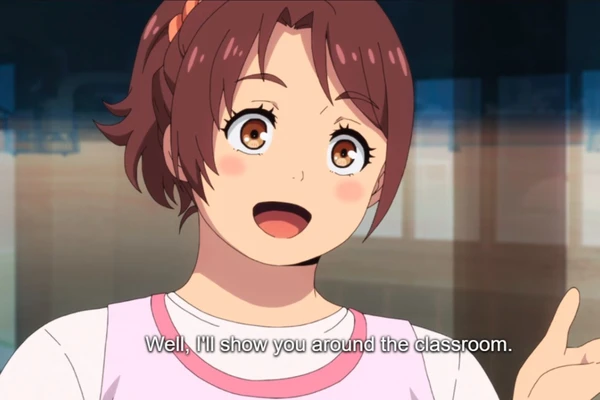 Anime: Buddy Daddies
Anna Hanyu is a minor character in the series and is also a very young, hot, and chubby woman. She was the nursery school teacher at the Aozora Daycare, where Miri used to go.
Anna also has a very sweet, caring, and calm personality, which is required for a nursery teacher. She is also loved by the other kids in the daycare, who lovingly call her Anna-chan.
This shows how trustworthy she is, and she also carefully notices all of the kids. That's why, she was able to understand that Miri wasn't enjoying her daycare life, with all of the other kids.
---
2) Natsumi Asaoka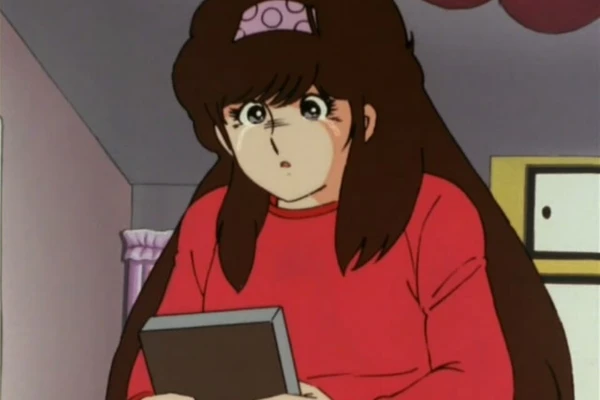 Anime: The Pumpkin Wine
Natsumi Asaoka is one of the main protagonists, of this long-running anime series. She is a very hot and chubby anime girl, who always has a lot of fans, due to her looks alone.
She is also a very tall woman, who has a sizeable bust and is a crush of most of the characters in the series. Adding in her chubby nature further enhances her looks, and instantly makes her a fan-favorite character.
---
1) Quetzalcoatl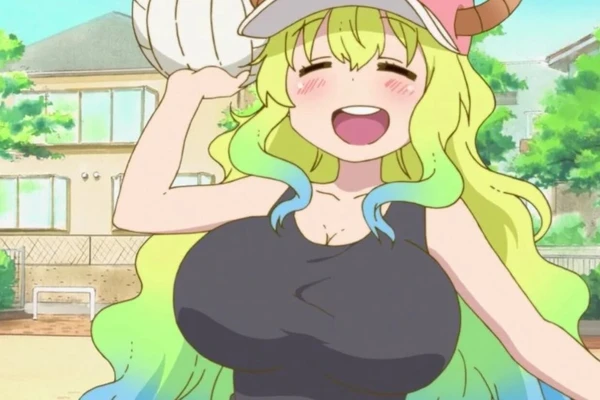 Anime: Miss Kobayashi's Dragon Maid
She is a minor character in the series and was also the former Dragon Goddess. Quetzalcoatl was exiled from her position after she consumed liquor, and went into a scandalous affair.
She also has heterochromia and is one of the hottest characters in the series. She is the perfect definition of a hot and chubby anime girl. Quetzalcoatl also has a very large bust, which further increases her hot nature.
There are many more chubby anime girls out there, but these characters stood out the most, due to their popularity. Also, the chubby character trope has been getting popular, so we may see more similar characters.
This marks the end of our article on the top 10 Chubby anime girls. We will be coming up with more interesting content like these, so make sure to check our other posts in the meantime.
---
Do small things with great love.
Follow us on Twitter for more post updates.
Also Read: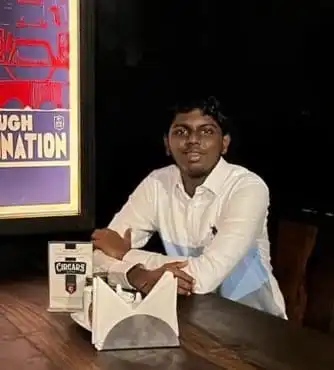 Eswar Keshav is an ardent anime fan for more than a decade. Along with this, he also has been following anime and manga updates for years. He is also enthusiastic and passionate when it comes to writing about his favorite things. Combining his love for writing and his love for anime and manga, his articles speak of his love for the genre.