Anime guys with curly hair look so cool because of their unique hairstyles. Curly hair is an extremely rare hair type that we can't easily find. As a consequence, there are a relatively limited number of anime guys available who have curly hair.
Some of them have curly hair in an afro style, while others have long curly hair. Despite their small number, they play important roles in their respective series, with some even serving as the main or one of the main characters.
So, without any further delay, let's have a look at this list of the list of 15 coolest anime guys with curly hair as of 2022.
15. Takurou Sakakiba (Persona-Trinity Soul)
Takurou Sakakiba is a minor character in the Persona-Trinity Soul anime series. He is a tall, young man with black afro curly hair.

Takurou is a very friendly person and is desperate to know about the persona in detail from Shin Kanzato. After trying so hard, he finally gets complete control over his persona's powers. He also deeply cared about his friends and would go to any extent for them.
---
14. Chocolove McDaniel (Shaman King)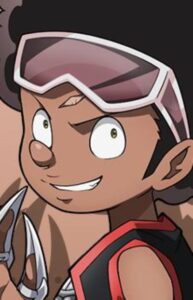 Chocolove McDaniel is one of the significant characters in the Shaman King series. He is one of the strongest five elemental warriors and possessed the spirit of the wind.
McDaniel is a dark-skinned young teenager with black afro curly hair. His personality is quite quirky, and most of the time, he talks illogically and tells jokes. Due to his excellent control over the wind and incredible body movements, he easily takes down his opponents.
---
13. Mr. Satan (Dragon Ball series)
Mr. Satan is a minor character in the Dragon Ball franchise and the father-in-law of Goku, the series' main character. He is a well-built man with black curly hair, and he loves to show off.
Satan is not as strong as other characters, but he wins the tournament by defeating ordinary Earthlings. He was an excellent motivator, as evidenced by his convincing the people to give life forces to Goku in order to defeat Kid Buu.
His comical nature and mischievous activities make him so popular among fans.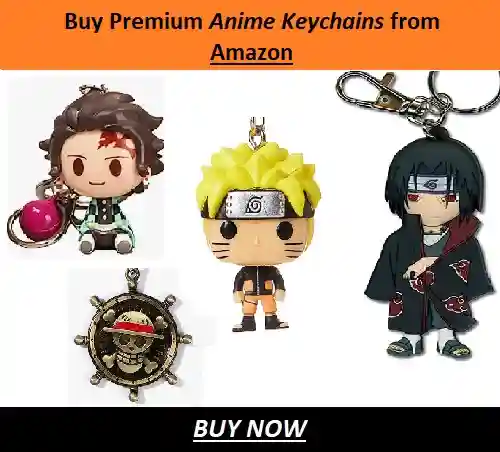 ---
12. Twelve (Terror in Resonance)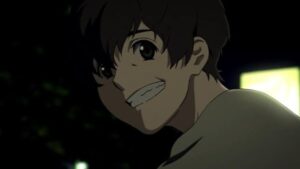 Twelve is the second main character in the Terror in Resonance series. He is a young teenager with curly brown hair and a short body structure.

Twelve is a very charming and kind guy, but when the situation goes against him, he becomes very violent. He has great driving skills, especially on motorcycles, which he demonstrates while escaping from the police.
---
11. Favaro Leone (Rage of Bahamut)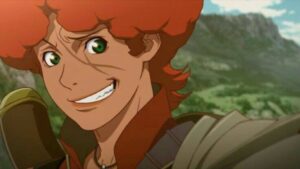 Favaro Leone is one of the major characters in the Rage of Bahamut series. He is a bounty hunter and travel companion of Amira, a hybrid of god and demon.
Favaro has a unique look and has orange curly hair that is set in an afro style. Despite being bad at lying, he still tries to use lies to deceive his opponents.
He possesses excellent swordsmanship and marksmanship skills that make him one of the strongest characters in the series.
---
10. Mugen (Samurai Champloo)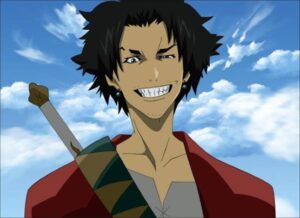 Mugen is one of the main characters in the Samurai Champloo series, alongside Jin and Fuu. He has black curly hair and mostly wears fashionable clothes like a rapper.
Mugen is a highly competitive person and always tries to become better than Jin. Even though he is not as skilled as Jin, he possesses unpredictable swordsmanship skills that are not easy to handle.
He also does lots of mischievous and perverted things with any woman around him.
---
9. Barnaby Brooks Jr. (Tiger and Bunny)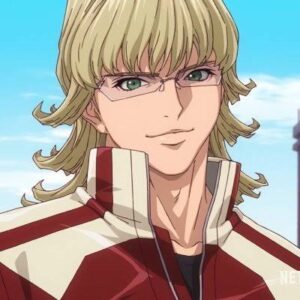 Barnaby Brooks Jr. is one of the top-rated heroes in the Tiger and Bunny anime and manga series. He has great looks and blonde curly hair that reaches below his neck.

Brooks believes more in his strategic mind than in his physical power. His personality is very classic and kind, which was the reason for his successful hero career. He is also regarded as the "King of Heroes" due to his incredible hero skills and powers.
---
8. Spike Spiegel (Cowboy Bebop)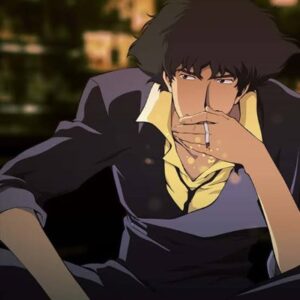 Spike Spiegel is the main character in the Cowboy Bebop anime and manga series. He traveled to different planets to hunt bounty heads with his crew.

Spike looks like a detective and has dark green curly hair. He is a sloppy person and believes in completing the work with ease and calm rather than stressing over it. His incredible martial arts skills and sharp instincts allow him to hunt down bounty heads.
---
7. Ryouta Miyagi (Slam Dunk)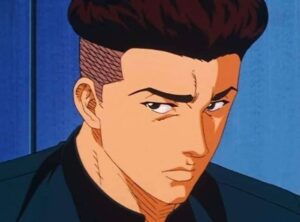 Ryouta Miyagi is one of the major characters in the Slam Dunk series, the most popular basketball anime series. He is a short-heeled guy with curly dark brown hair and an attractive physique.

Ryouta is the captain of the Shohoku basketball team and always tries his best to become better than Kenji and Shinichi. His great speed and skills make him one of the best basketball players in the series.
He is also regarded as "Lightning Flash Ryota" by his fellow basketball players.
---
6. Gajeel Redfox (Fairy Tail)
Gajeel Redfox is an Iron Dragon Slayer in the Fairy Tail anime and manga series. He is a muscular man with incredible strength and an energetic personality.

Gajeel is a tall, handsome man with an attractive body and long black curly hair. Due to being the Iron Dragon slayer, he possesses several powerful abilities and skills.
His cold personality and long curly hair make him one of the coolest anime guys with curly hair.
---
5. Kyoraku Shunsui (Bleach)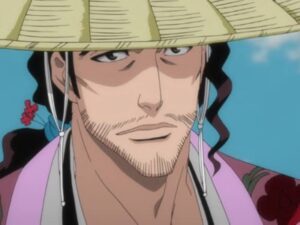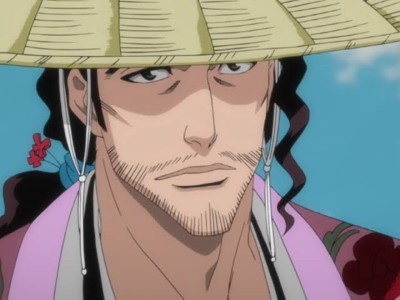 Kyoraku Shunsui is one of the major supporting characters in the Bleach series. He is very dedicated to his position as the Captain of the 1st division at Soul Society.

Shunsui is a tall, young man with long, brown curly hair that he tied into a ponytail. He has great affection for Nanao Ise and Lisa Yadomaru, who were working as lieutenants in his division.
He is the one who never starts a fight, but after it starts, he does not hold back an inch.
---
4. Richard Claremont (The Case Files of Jeweller Richard)
Richard Claremont is one of the main characters in the Case Files of Jeweller Richard series. He is a very attractive man with excellent facial features and curly golden hair.

Richard holds a jewelry shop named Jewellery Etranger to use as his base camp in Japan. His kind personality and well-mannered actions make him one of the best anime guys with curly hair.
Despite being a highly educated person and having a diploma in gemology, he never tries to cheat his customers for profit.
---
3. Afro (Afro Samurai)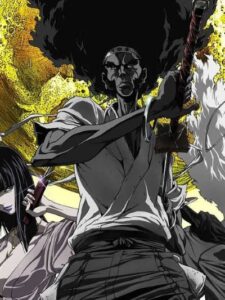 Afro is the series' main character and one of the greatest swordsmen in anime history. He is a dark-skinned man with unique black curly hair that seems like a bucket of flowers.

Afro is a very serious individual and never smiled once after his father's death. Because of his traumatic childhood incidents, he became a merciless killer and killed anyone who came his way.
Aside from his incredible swordsmanship skills, he is also highly skilled at hand-to-hand combat. His curly afro hair and strong influence in the series make him one of the most popular anime guys with curly hair.
---
2. Izuku Midoriya (My Hero Academia)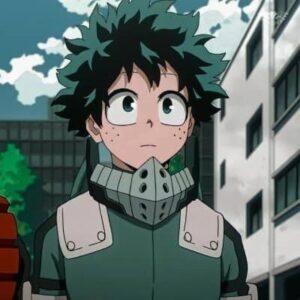 Izuku Midoriya is the series' main character and one of the strongest heroes in the Hero Association. He is well known by his hero name, Deku, which was given to him by his childhood friend, Katsuki Bakugou.

Midoriya is a very kind teenage boy with dark green curly hair and attractive looks. After inheriting the "One For All" quirk from his idol, All Might, he became incredibly strong.
He excellently used all of his quirks against powerful villains through his logical mind and strategic skills. Being the main character and having curly hair, he is considered one of the coolest anime guys with curly hair.
---
1. Sakata Gintoki (Gintama)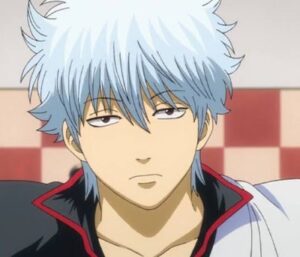 Gintoki Sakata is the strongest samurai and the main character of the Gintama series. He is always ready to do any type of work in order to pay his expenses. He is a good-looking guy with white curly hair, and that suits him the most.

Gintoki has a demonic-type facial feature and possesses excellent swordsmanship skills. His personality is very rare and interesting, which makes him so popular among the fans.
He is also considered one of the coolest anime guys with curly hair due to his great sense of humor and incredible skills.
We'll wrap off this article by talking about every single guy on the list who has curly hair. We compiled this incredible list based on their popularity and roles in their respective series. Each of them has a distinct appearance and attractive curly hair that you will certainly like.
---
Do small things with great love.
Follow us on Twitter for more post updates.
Also Read:
I am Sahil Khan and I was born in Dhanbad and raised in New Delhi, India. I am currently pursuing my graduation while also pursuing my passion for writing about anime. This is because I have been an otaku since I was 7 and writing about anime helps me overcome my stress while also honing my writing skills. Aside from writing, I am a filmmaker and an actor.