Last updated on August 8th, 2021 at 11:08 am
The chapters of the Boku no Hero Academia manga series and the upcoming events of the anime have garnered a lot of hype. And so we bring to you an article on What are all of Deku's Quirks Explained in MHA? 
My Hero Academia is a 2014 manga series written and illustrated by Kohei Horikoshi. It was later animated in the year 2016 and has since then has built up a considerable fan base.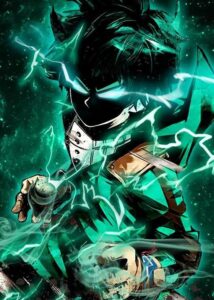 The plot of the series focuses on Izuku Midoriya, a quirkless high schooler who aims to become a Pro Hero. The series takes a journey of trials the main character faces in order to achieve his goals.
With the recent revelation of the stockpiling of quirks in One For All, you're probably wondering what Deku's quirks are. And so let's get into What are all of Deku's Quirks Explained in MHA?
All of Deku's Quirks 2021-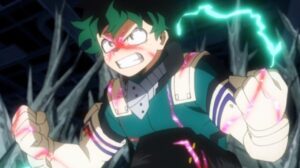 One For All is the quirk passed on from generation to generation. This quirk was formed when All For One's power of stockpiling was mixed with his brother's original quirk.
One For All is passed down from generation to generation willingly through the consumption of its possessor's DNA. It was passed on to Izuku Midoriya through All Might's hair.
Related- Power of All For One in My Hero Academia Explained
---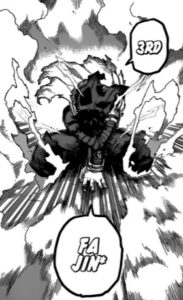 Fa Jin is the quirk of the third unnamed user of One For All. This ability allows the release of kinetic energy that is built up, explosively. In the manga, this quirk is seen being used soon after Deku left UA.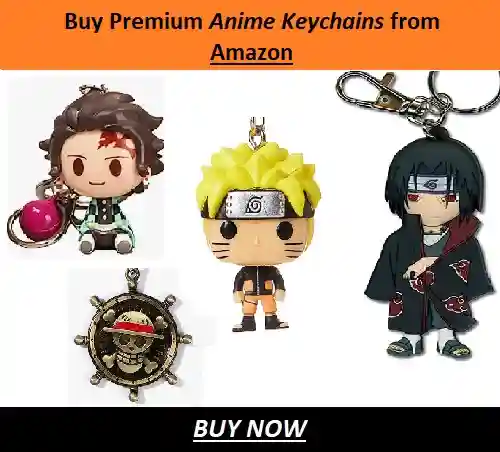 ---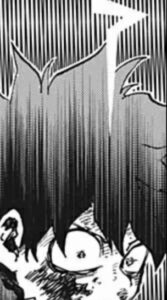 Danger sense is the quirk that belongs to Hikage Shinamori the fourth user of One For All. This quirk allows him to sense threats in the surrounding area. 
Therefore the user is easily able to dodge attacks and moved to safety. However, this quirk requires complete mastery over it in order for it to work safely. If used without mastering it, it causes a stabbing sensation in the head which takes a toll on the body.
---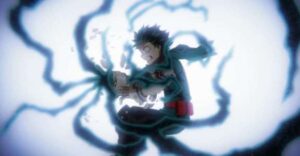 Blackwhip is the quirk of Daigoro Banjo the fifth user of One For All. This quirk allows a user to release and control black tendrils of energy. 
Although these tendrils can be controlled telepathically, it requires some amount of concentration and practice to do so. It also increases the user's mobility, attack range and allows the user to grab onto things.
---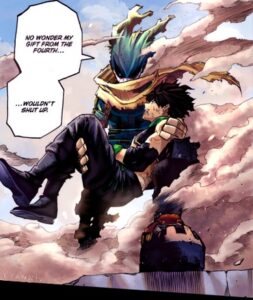 Smokescreen is the quirk of En, the sixth user of One For All. This quirk is great for diversion and confusion as it creates a cloud of smoke over a huge area. 
And so by obscuring the vision of their opponent, the user can unleash attacks and conceal their presence. It also decreases the chances of getting hit by a sniper as shown in the manga.
---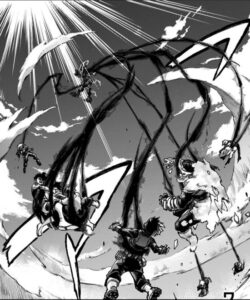 Float is the quirk of Nana Shimura, the seventh user of One For All. As the name mentions this quirk allows the user to float in the air. It is quite similar to Uravity's anti-gravity quirk and requires the same amount of balance and moving techniques.
---
This quirk belongs to the second unnamed One For All user. As of now, the quirk hasn't been revealed to us.
---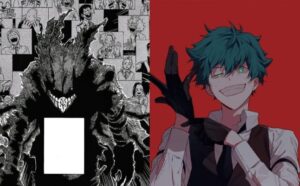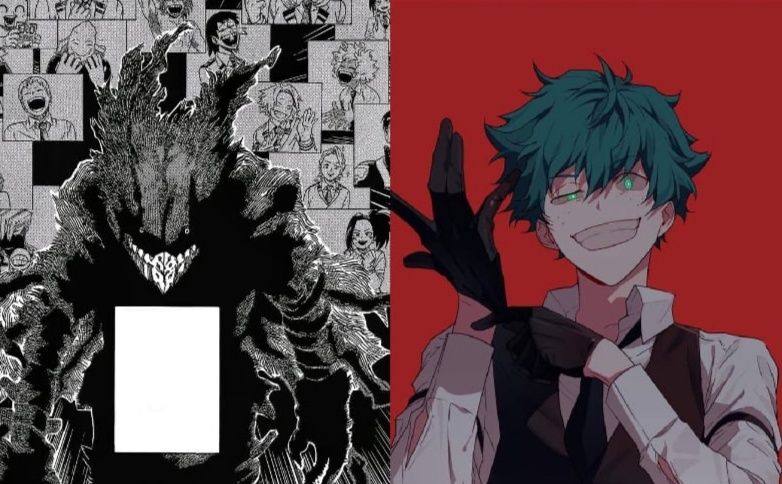 Must Read- My Hero Academia (Villain Deku) Comic Au: All You Need to Know 
---
Deku's Original Quirk (Theory)-
As mentioned in the manga, the main reason why Deku does not have a quirk is because of a genetic disorder. This disorder may have been caused due to our generational gap between his parents. 
This resulted in him not having a quirk and developing an extra toe joint as a side effect. However, since this occurrence is a one in a million rare occurrence one cant be sure of how accurate this is.
The manga revealed that Dr. Garaki was heavily involved with the League of Villains. And so, there have been fan theories floating around regarding Deku's quirk.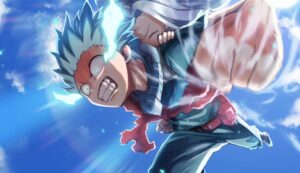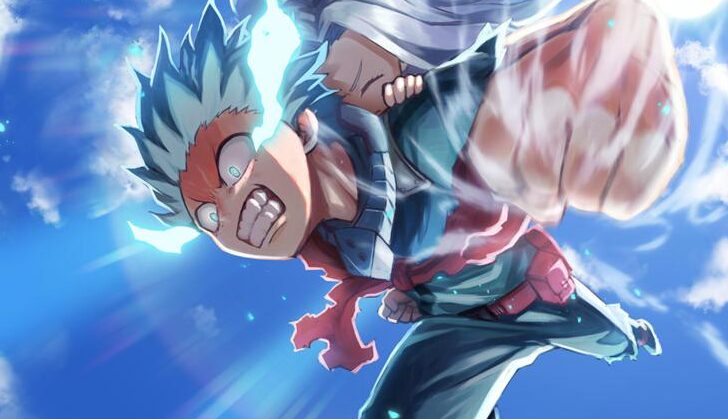 The most famous of them is that the doctor, with help from All For One, stole Deku's quirk. Especially since this is possible with the Shie Hassaikai Arc and the loss of quirks through a drug. 
However, with plot holes regarding Deku's father, the very unstable theory of having a stolen quirk cannot be confirmed until mentioned in the manga.
The fan theories in the early stages of the manga stated that Deku had a quirk that managed to blend in with One For All. However, this theory was proved wrong when the manga confirmed that a person possessing a quirk couldn't inherit One For All. 
This theory was properly showcased in the Shie Hassaikai Arc. Here we found out that Deku's body was unable to handle the stress and immense power of the quirk. 
This is why he always ended up breaking a few bones when he fought. Therefore the only reason why he could use this quirk at 100% was because of Eri's de-evolution.
Related- Top 10 New Generation Heroes who can defeat All For One in future
Izuku Midoriya's Father (Quirk) –
The only mention of Izuku Midoriya's father is in the initial stages of the series. What we know so far is that his name is Hisashi Midoriya and that his quirk is the ability to breathe fire. 
According to Inko Midoriya, Hisashi currently works abroad. However, he left when Izuku was very young and hasn't made an appearance in the series till now. 
Izuku Midoriya's Mother (Quirk) –
Izuku's mother, Inko Midoriya, has been a huge support system to him from the beginning of the series. She is often portrayed as a worrying, caring mother and is always worried about Izuku being a hero.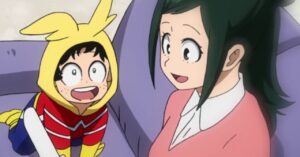 Her quirk is that of object attraction. This grants Inko, the ability to pull objects towards her.
With this, we conclude the article on What are all of Deku's Quirks Explained in MHA?
---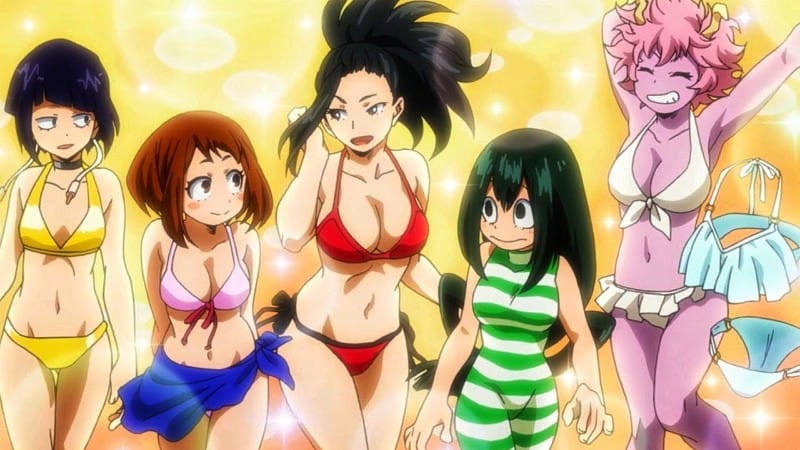 Must Read- Best 15 (MHA) My Hero Academia: Sexiest Female Characters Ranked
---
FAQ
–
Q1. What are the names of all of Deku's Quirk? 
Ans-  Deku's quirks include Fa Jin, Danger sense, Blackwhip, Smokescreen, Float, and another unknown quirk, all condensed by One For All.
Q2.What are all 7 of Deku's Quirk? 
Ans- Deku's 7 quirks are Fa Jin, Danger sense, Blackwhip, Smokescreen, Float, another unknown quirk, and One For All. 
Q3. When does Deku get all of his quirks? 
Ans- As of now, Deku hasn't obtained all the quirks of One For All. The only quirk left to be obtained is that of the second user.
Q4. Is All For One Izuku Midoriya's father? 
Ans- Since Deku's father is rarely present in the series, there have been many fan theories about it. However, since we have no confirmation from the author, we can't say yet.
Q5. What happened to Izuku Midoriya's father? 
Ans- Izuku's father currently works abroad.
Q6. How many quirks has Deku unlocked? 
Ans- Deku has unlocked 6 of the 7 quirks.
Q7. What year was Deku born? 
Ans- Deku is born in 2001 according to most websites. His birthday is celebrated on 15th July.
Q8. How much of One For All's power can Deku use? 
Ans- With his growth in terms of physicality and control, Deku can currently use 100% of One For All's power.
We hope to have helped you figure out a few questions you may have had about his quirks and parents. Fans can watch My Hero Academia officially from Crunchyroll. We'll be back again with yet another My Hero Academia article so until then stay safe, stay tuned, and stay hyped.
---
Follow us on Twitter for more post-updates. 
Also read-
Top 10 Cutest MHA Girl Characters: My Hero Academia

Top 10 New Generation Heroes in My Hero Academia

Top 10 New Generation Heroes who can defeat All Might in future in My Hero Academia

List of My Hero Academia Characters who can defeat Gigantomachia

(2021) Top 15 Hottest Male Characters in My Hero Academia (MHA)

Quirk of Edgeshot in My Hero Academia (MHA) Explained

Dabi vs Endeavor: Who will win in one-on-one battle My Hero Academia

Dabi My Hero Academia: History, Quirk Abilities & Power Level Explained

Top 15 Most Beautiful Women in My Hero Academia (Ranked)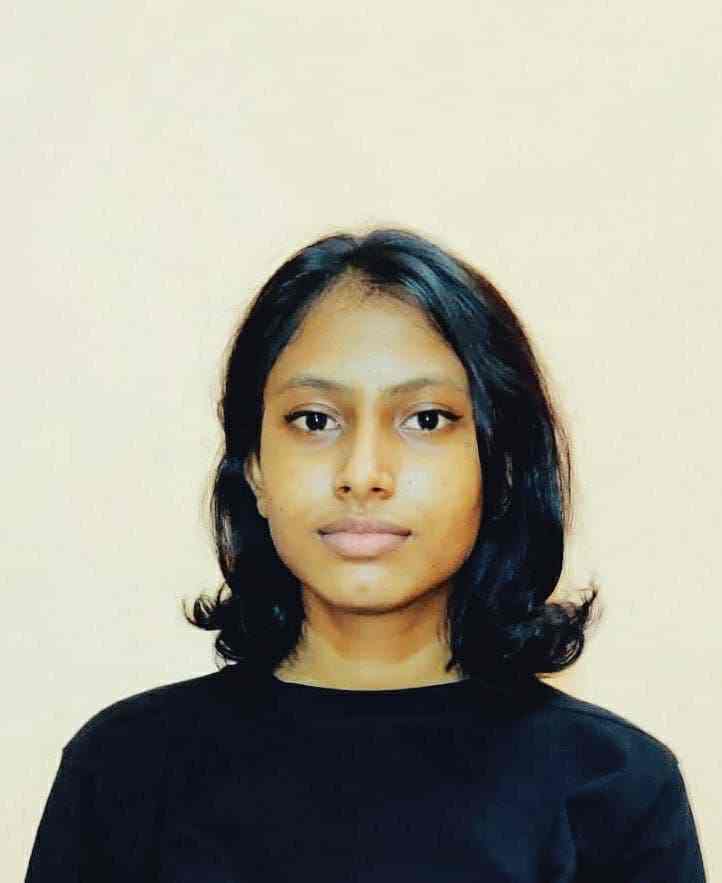 A simple wanderer in both actions and thoughts. Daydreaming is what they do best when they're not watching anime or obsessing over fictional characters. Open to all kinds of debates except those including ranking their love for their favourite fictional characters.