It is 2021, and the anime world is growing at a rapid pace. More growth means more options as viewers choose to from. And there has been a growth in different genres, which are available right now. Today we are going to look at a genre called Succubus. So what exactly is a SUCCUBUS? Succubus is a female supernatural entity that lures men to diddle them (wink wink) and gains power. This genre is quite fun to watch, actually, with a bit of comedy, magic, fantasy, and adventure being the usual tone of the anime.
In this article, we are going to have a look at the "Top 20 Best Succubus Anime of all time". The rankings will be based on the ratings these anime series have secured on the myanimelist website. 
Top 20 Best Succubus Anime of all Time –
20. Shinmai Maou no Testament-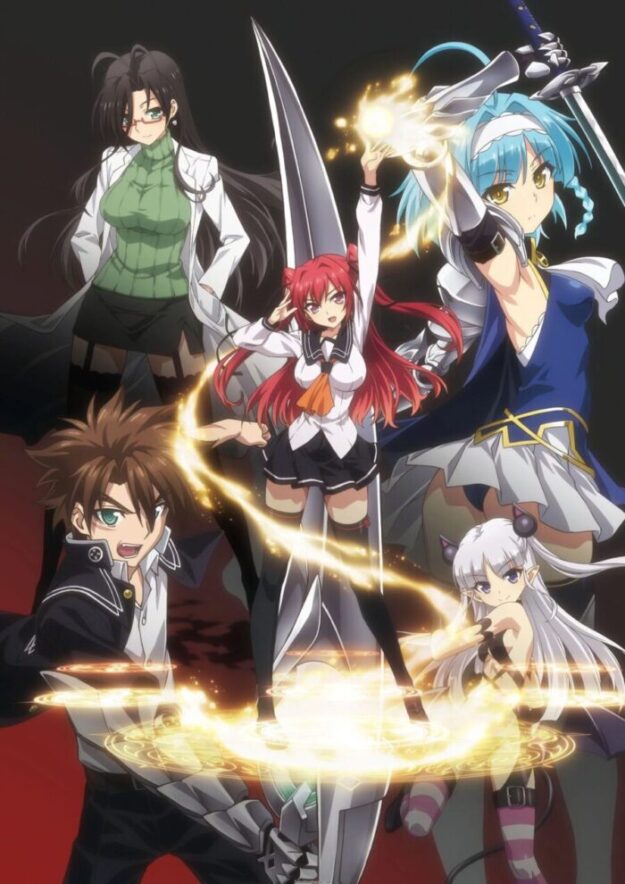 Rating – 6.78
Plot – Basara is leading a simple life when his father brings in two stepsisters Maria and Mio. Both of them have a secret which they cannot keep for long that Mio is the future demon lord and Maria is her Succubus servant. But guess what, Basara is the last descendant of demon-fighting heroes. But now that he cares for his sisters, he decides to protect them and forms a master-slave contract to keep watch over them. We get to see what happens when we keep a Demon, Hero, and a Succubus under the same roof.
Number Of Episodes – 12
Where To watch – Funimation
---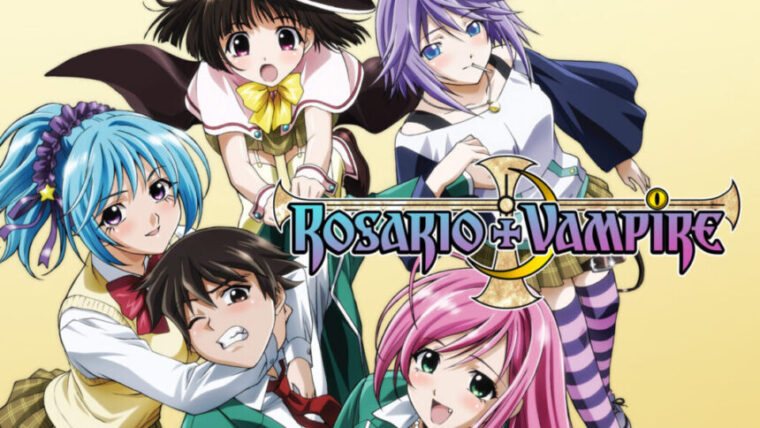 Rating – 6.82
Plot – Yokai Academy is just a normal school where there is only one rule "All humans found on campus to be executed immediately." Why do you wonder? It's because Yokai Academy is a boarding school where monsters go to learn to coexist with humans. Tsukune Aono is a normal human who has pretty bad grades and cannot get into any school. ASo, his parents eventually enroll him in Yokai Academy. This anime is a supernatural romantic comedy that explores the misadventures of Tsukune in this monster school.
Number Of Episodes – 13
Where to Watch – Funimation
---
Rating – 6.88
Plot – In the previous century, a disaster called Invertia struck and changed the world drastically. The existing nations lost their power but a new species of humans were born called The Genestella. And the elite of these special humans is gathered and made to duel among themselves for entertainment. These battels are called Festas.
Number Of Episodes – 12
Where to Watch – Crunchyroll
---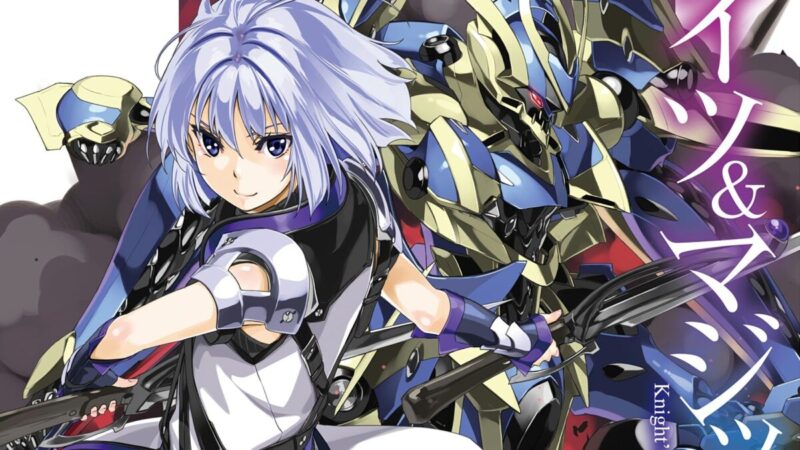 Rating – 7.12
Plot – Ever imagined if you were born in your favorite anime world. Well, Knights and Magic follow the story of Tsubasa Kurata. He is an Otaku who is a hardcore programmer and robot fan who dies in a car accident. He is then born into a noble family with the name Ernesti Echevarria in the Fremmevilla Kingdom which a world where horrific demons are fought using mecs called by Silhouette Knights.
Ernesti decides to create his Silhouette knight by using his knowledge of robots and programming. This hasn't been done in several centuries. Will he able to overcome the challenges? and what will be the result of his actions? watch the anime to find out.
Number Of Episodes – 13
Where to Watch – Funimation
---
Must Read – (2021) Top 20 Best Magic School Anime of All Time
---
16. Unbreakable Machine-Doll-
Rating – 7.13
Plot –  As the armies in the world have started to incorporate Machinart – (living dolls) in their army skilled puppeteers are being trained to control the automations. Unbreakable Machine-Doll follows the story of Raishin Akabane and his puppet Yaya as they try to get into The Walpurgis Royal Academy after failing the academy entrance exam. This can be done by first defeating one of the top 100 students and entering EveningParty. Where puppeteers fight for supremacy and the last one standing is given the title Wiseman and they get access to powerful forbidden arts.
Number Of Episodes – 12
Where to Watch – Funimation
---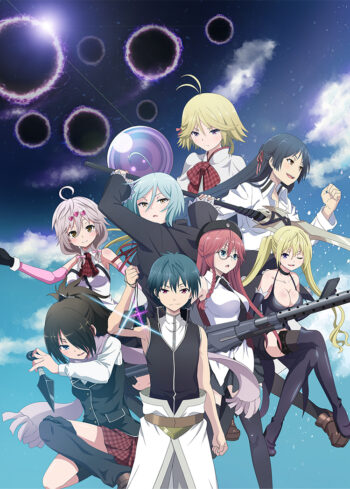 Rating – 7.14
Plot – Trinity Seven is a magical romantic comedy in which seven girls of Bibila Academy get seven sins Pride, Envy, Lust, Greed, Gluttony, Sloth, and Wrath laid upon them. The boy Arata Kasuga comes to Biblia Academy to win back his cousin and retake his world which was destroyed. But for that to happen the boy must first control the sins and understand the "Collapse Phenomenon" which destroyed his world. 
Number Of Episodes – 12
Where to Watch – Crunchyroll
---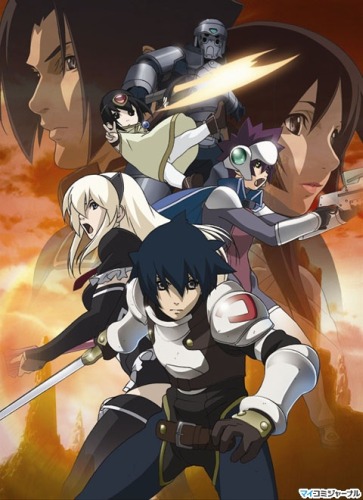 Rating – 7.18
Plot – In the kingdom of Urak, the tower of Druaga may be a source of fear and death; it's the explanation for disease and monster attacks, and climbing it's impossible given the ferocity of the monsters within. It is the Summer of Anu, a period that happens once every five years during which the monsters are weakened. Jil is a guardian and an adventurer whose goal is to slay the tower's creator, the demon Druaga, and eventually bring peace to Uruk with the assistance of a strong artifact found within. However, Jil and his friends aren't the sole ones who aim for the top; it's a race to the finish!
Number Of Episodes – 12
Where to Watch – Funimation
---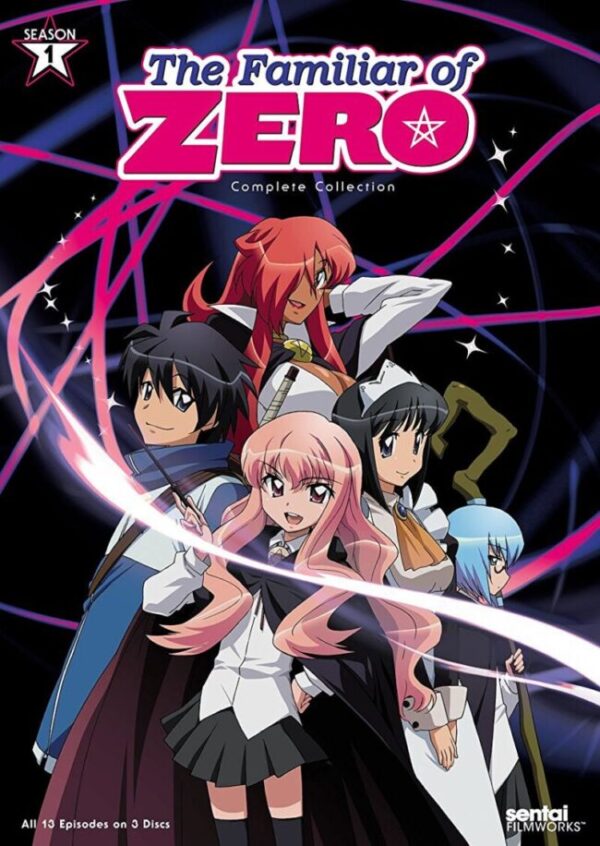 Rating – 7.31
Plot – Familiar of zero is a magical comedy anime that follows the story of Louise who is called Zero as she is a total failure at magic. When Louise is required to perform a summoning ritual as a part of her academics, her summoning causes an explosion and a boy called Saito Hiraga appears. But can the boy find his way back home and how will their relationship grow? Is the premise of this anime.
Number Of Episodes – 13
Where to Watch – Funimation
---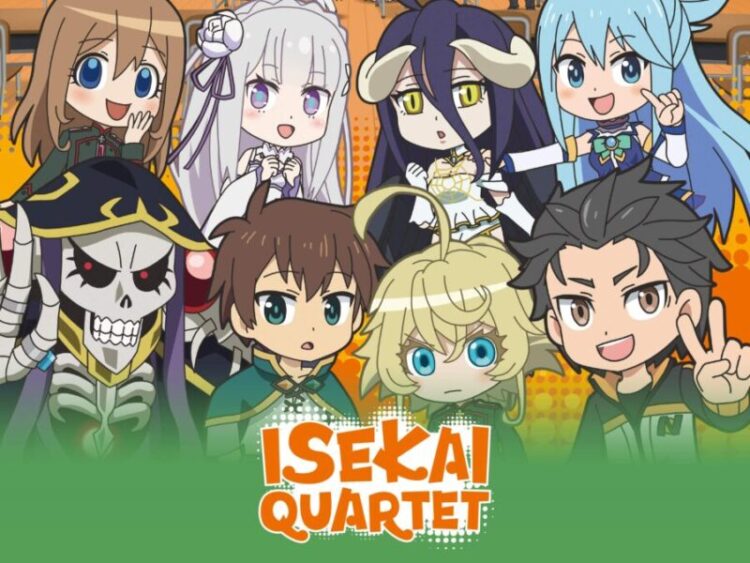 Rating –  7.44
Plot – Isekai Quartet is a collaboration between some of the fan's most favorite animes Zero, Overlord, Konosuba, and the Saga of The Tanya. When the characters of these respective animes were going about their lives a mysterious red button appeared before them begging to be pressed. The characters are then dragged into an unknown world, where they must learn to cooperate and get along as there isn't any escape out of this world causing comical chaos.
Number Of Episodes – 13
Where to Watch – Funimation
---
11. The Irregular Magic at High School-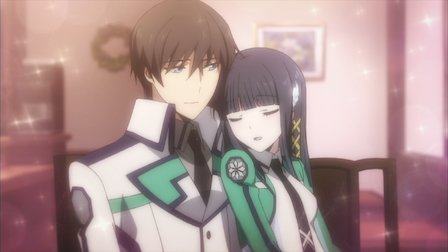 Rating – 7.50
Plot – The Irregular Magic at High School is set in the destined future of the year 2095 where magic is recognized as a systemized technology. The anime follows the story of two siblings Tatsuya and Miyuki who start at a Highschool of magic. But the school has a rule where the people with higher grades are enrolled in the first course and people with lower grades are enrolled in the second course. The sister Miyuki is enrolled in the first course whereas the brother Tatsuya is enrolled in the second course. And guess what the younger sister holds a feeling which is a bit more than sisterly love for her brother.
Number Of Episodes – 26
Where to Watch – Netflix
---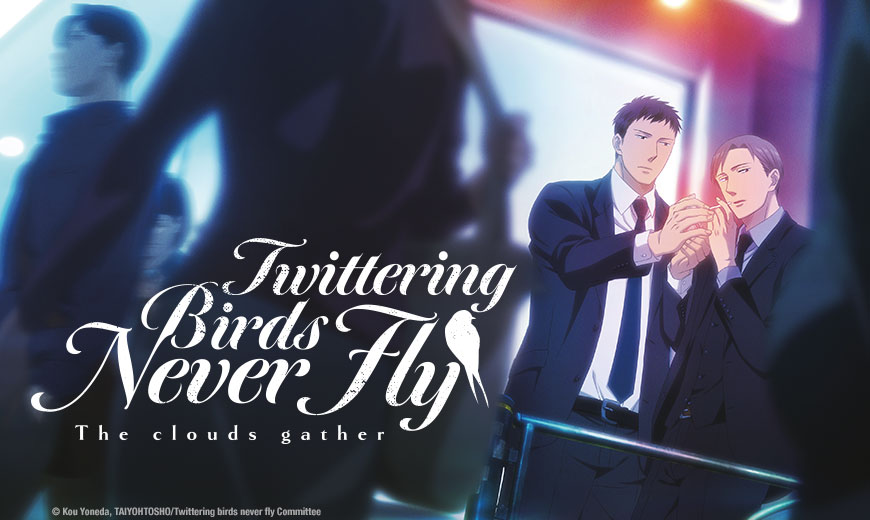 Must Read – (2021) Top 15 Best Yaoi Anime of all time Ranked
---
Rating – 7.51
Plot – Harutora is the descendent of theTsuchimikado clan. He can't see spirits, doesn't understand the theory of magic, and overall has no talent. But thankfully the heir to their family is his cousin Natsume. And this makes Natsune the target of other clans who hold grudges against the Tsuchimikado clan. And to protect her Harutora becomes her familiar and protector. Together they learn about different magical techniques, fighting as a team, and banishing spirits all this while keeping Natsune out of harm's way.
Number Of Episodes – 24
Where to Watch – Funimation
---
9. Chivalry of a failed knight-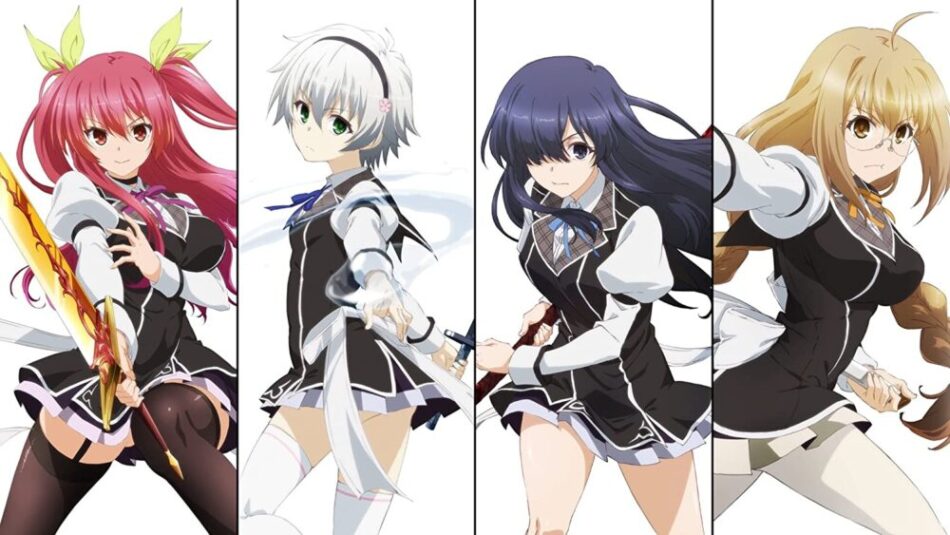 Rating – 7.51
Plot – This anime follows the story of Ikki Kurogane who comes from a long line of  Blazers. But at the Hagun Academy, he considers a total failure. But when Princess Stella Vermillion who is A-ranked most powerful Blazer transfers to Hagun meets Ikki everything changes. She challenges him to a duel where the loser must obey the winner for the rest of their life.
Number Of Episodes – 12
Where to Watch – Crunchyroll
---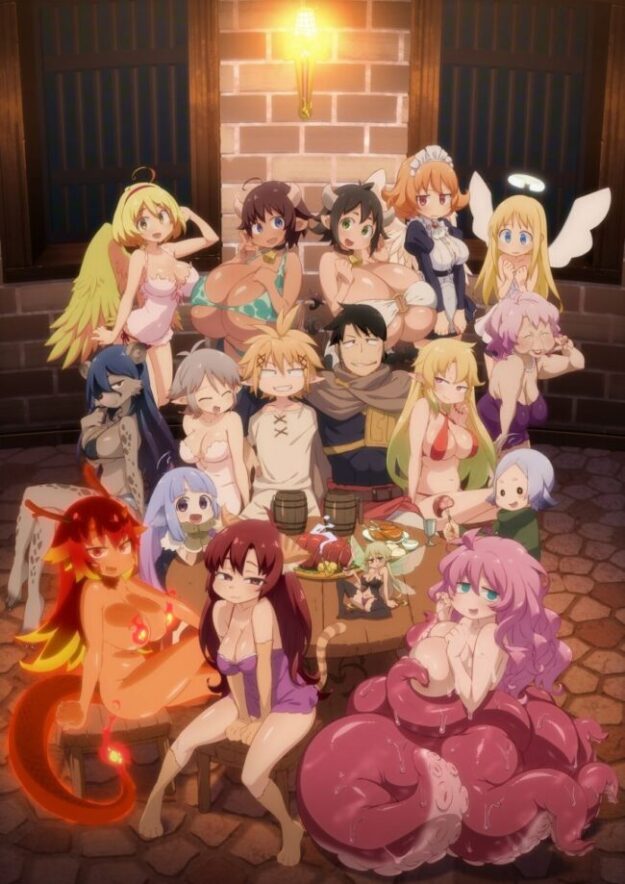 Rating – 7.55
Plot – Countless diverse races, like oozing slimes to perky fairies inhabit the earth. And obviously, such diverse creatures feature a broad and exciting sort of brothels. With numerous options to choose from, it's difficult to make a decision with which succu-girl should have a meaningful, interpersonal experience.
Fortunately, an honest group of brave warriors has on the brink of enlightening the overall public. These adventurers decide that they will assess the appeal of all types of succu-girls. And they will do it through hands-on research. Whether it is the utterly hu-mau-angus cow-girls or the scorchingly hot salamanders, the Yoru no Gloss reviewers will leave no species behind. Directed by the mastermind behind Miru Tights, Ishuzoku Reviewers seeks to answer one of the foremost pressing questions there is: which species is that the sexiest?
Number Of Episodes – 12
Where to Watch – Funimation
---
7. Demi-chan wa Kataritai –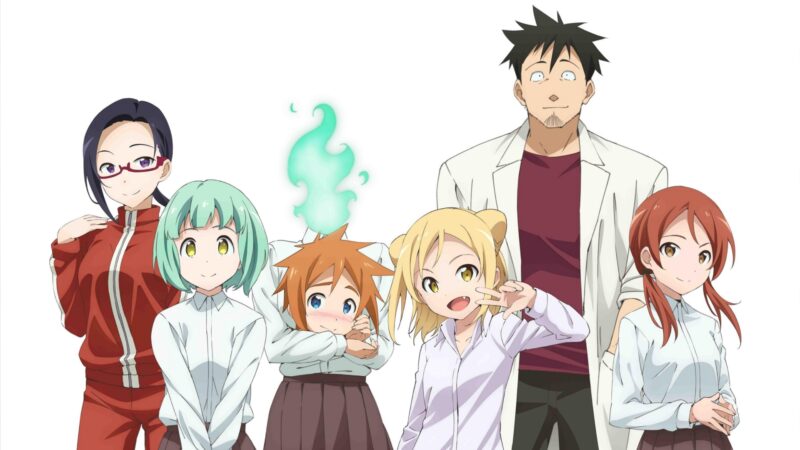 Rating – 7.60
Plot – The anime follows the story of Tetsuo Takahashi and his students. Although Takahashi is a biology teacher on the surface, under that lies a fascination for Demi. Even if Half-monster,half-human has been living among humans, Takahashi believes that unless he interacts with them a lot about them will be left unknown. And for that, he decides to interact with them first hand by conducting interviews with them to know more about them.
Number Of Episodes – 12
Where to Watch – Crunchyroll
---
6. Mairimashita! Iruma-Kun –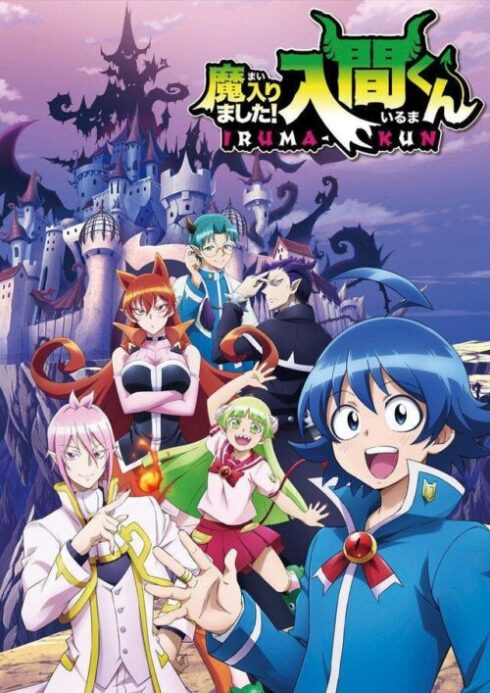 Rating – 7.69
Plot – Suzuki Iruma is a 14-year-old human who is one day brought into the demon world. Here he is adopted by a demon who is a chair-demon at school. And Iruma is sent to that school. He must somehow find a way to survive in this demon world which is dangerous but also fun.
Number Of Episodes – 23
Where to Watch – Netflix
---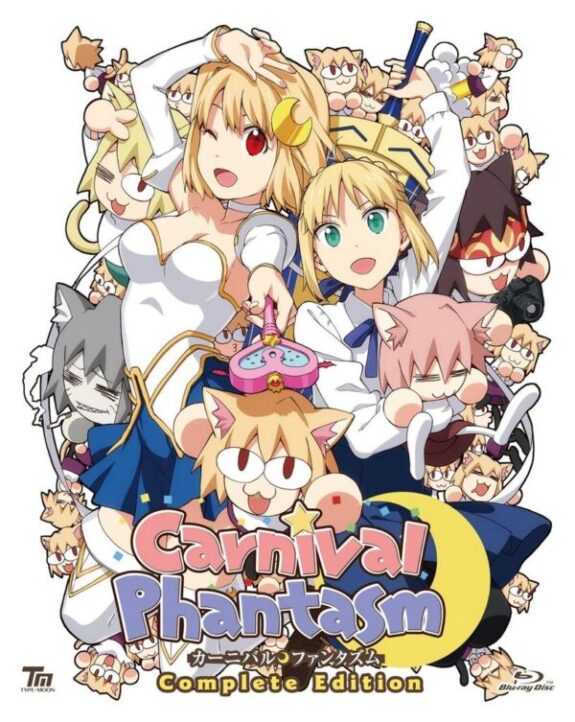 Rating – 7.89
Plot – This anime was created to celebrate the 10th anniversary of Type-Moon. The anime is the adaptation of "Take Moon" by Takanashi Eri. Various characters from different storylines are thrown in to create this comedic chaos. Where these characters' personalities clash and we get to see their behaviour in a different light from what we originally know.
Number Of Episodes – 12
Where to Watch – Crunchyroll
---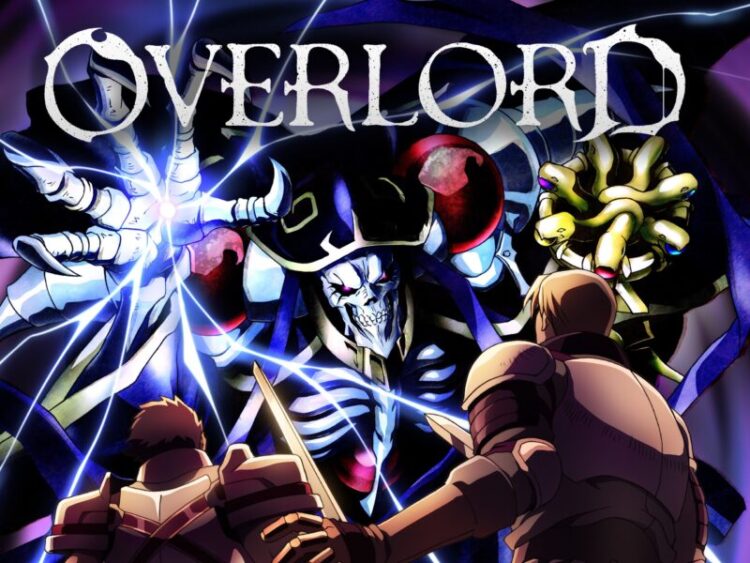 Rating – 7.94
Plot – When his favorite MMORPG is scheduled to be packed up Momonga stays logged in till midnight. The screen goes dark for under a couple of moments before he finds himself utterly immersed within the online world of Ygdrasil. When he had all of his character's devastating powers, total dominion over his loyal NPCs Momonga wanted to take on the globe. All the hours he's spent grinding and dungeon travel have paid off. And as he tests his strength on native rogues and legendary beasts he notices that not one opponent who will stand against has a chance in defeating him. He embraces his new identity Ainz Ooal, Momonga continues his quest for larger, badder adversaries and exploits the individuals of Ygdrasil and makes them think who precisely is unfree with who?
Number Of Episodes – 13
Where to Watch – Funimation
---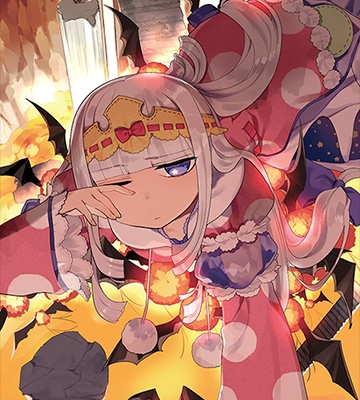 Rating – 8.02
Plot – Maou-jou de Oyasumi follows the story of princess Syalis who has been kidnapped by the demon king. And a hero Dawner is sent for the princess's rescue. But meanwhile, the princess is causing havoc in the demon king's castle by destroying property and murdering creatures that she comes across. She is doing it because apparently, she wants a perfect night's sleep.
Number Of Episodes – 12
Where to Watch – Funimation
---
2. Magi: The Lady Birth of Magic –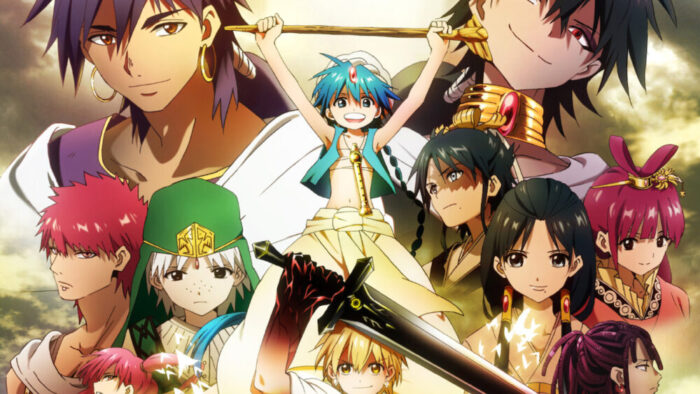 Rating – 8.06
Plot – Magi: The Lady Birth of Magic is an anime that is set in a middle-eastern setting. The anime follows the story of Aladin who leaves his home behind to explore the world. He is accompanied by a djinn called Ugo whom Aladin can summon with his flute. In his journey, he encounters a rouge Alibaba who wants to clear all the dungeons in this world and get rich. He also encounters a slave Morgiana who can't escape her chains. We follow them as they go on their adventure as they explore the world and fighting powerful enemies.
Number Of Episodes – 25
Where to Watch – Aniplex of America
---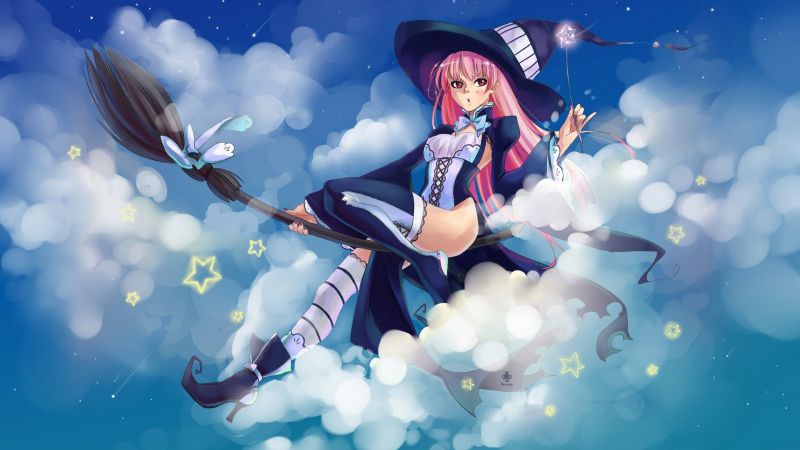 Must Read – Top 20 Best Witch Anime of all Time (Ranked)
---
1. Kono Subarashii Sekai ni Shukufuku wo! –
Rating – 8.15
Plot – There lived a boy called Kazuma Satou and then he dies that to in a terrible laughable manner. When he wakes up in his afterlife he is greeted by a beautiful girl Aqua. She claims to be a goddess and gives him two choices Where he can continue to heaven or reincarnate in a fantasy world where he can take something for his aid and the boy chooses Aqua herself. And guess what Aqua is useless and Kazuma has dead average skills in every aspect. Now they have to defeat the boss of this fantasy world and live happily ever after. Will they be able to do that? Watch the anime to find out.
Number Of Episodes – 10
Where to Watch – Crunchyroll
And with this, we conclude the list of Succubus anime to watch in the order of anime, and the ratings have been taken from myanimelist. If you have any other suggestions or anime which you would recommend, please feel free to share them on our Twitter page. And for more interesting suggestions, anime/manga news, interesting comparisons, and much other anime-related content keep reading at OtakuNotes.
---
Follow us on Twitter for more post-updates. 
Read More-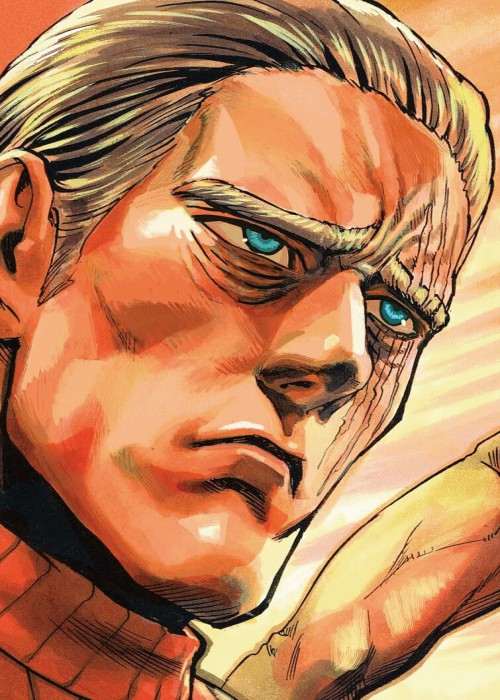 Abdul is an anime and manga enthusiast who does freelance writing to spread more interesting knowledge and hopefully bring a new audience into the anime/manga world.