Fieren: Beyond Journey's End is a fantasy adventure anime of Fall 2023. The anime is adapted from the manga of the same name, written by Kanehito Yamada and illustrated by Tsukasa Abe. The first four episodes of the anime debuted on September 29, 2023. Its fifth episode is due soon. So, we're here with Fieren: Beyond Journey's End Episode 5 confirmed spoilers and its release date.
Frieren: Beyond Journey's End Episode 5 Spoilers (Confirmed)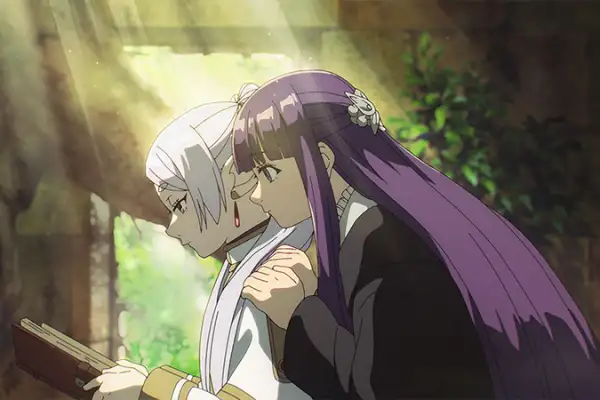 Frieren: Beyond Journey's End Episode 5 is titled "Phantoms of the Dead." The episode will be adapting Chapter 9 of the manga along with a small portion of Chapter 10. 
In the upcoming episode, Frieren and Fern travel to a new village to journey through the mountain pass near the village. But when they go there, they learn that several villagers went missing in the mountain pass, and those who survived claim to have seen the ghosts of their loved ones.
Frieren deduces that it's the work of Einsam the Phantom Demon, a monster who lures its prey by showing them phantoms of dead bodies. She assures Fern that Einsam will not be very effective against mages. She asks whether Fern can destroy the monster while being faced with the phantom of her loved one. Fern assures that she can because she knows it's a fake.
In the mountain pass, Fern sees the ghost of Heiter who repeats the same words he said before his death, promising Fern that he'd visit her as a ghost if she's a good girl. Faced with her beloved memory, Fern is confused. Frieren, on the other hand, sees the phantom of Himmel even though she expects to see her former mentor, Flamme. She comments that she has truly changed.
When Einsem appears behind the phantom of Heiter, Fern regains her wits and destroys the monster. She is upset but Frieren assures her that it was a fake and they will one day see the real Heiter's ghost.
---
Frieren: Beyond Journey's End Episode 5 Release Date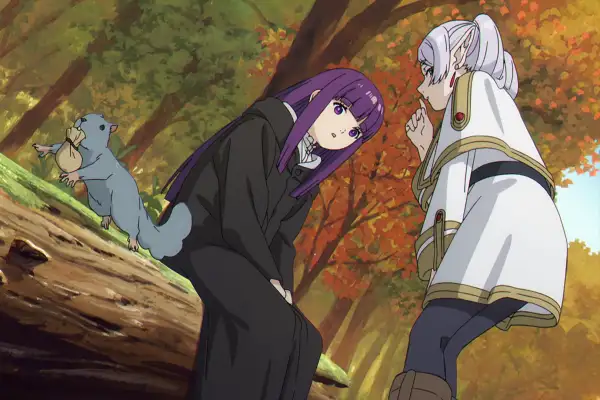 Episode 5 of Frieren: Beyond Journey's End is scheduled to be released on Friday, October 6, 2023. The anime will be releasing a new episode every Friday unless there is a delay due to any reason. But of course, the exact time the latest episode will drop will vary in different time zones.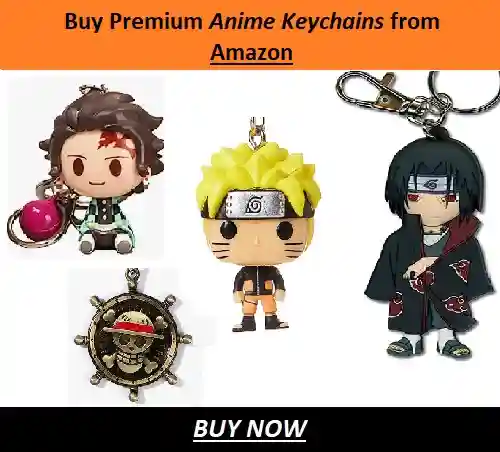 Here's a schedule of the time of the release of Frieren Episode 5 in different time zones so that you know the exact moment when the latest episode debuts in your part of the world:
Pacific Standard Time: 7:00 AM, Friday, October 6, 2023
Eastern Standard Time: 10:00 AM, Friday, October 6, 2023
Greenwich Mean Time: 2:00 PM, Friday, October 6, 2023
Central Standard Time: 9:00 AM, Friday, October 6, 2023
Indian Standard Time: 7:30 PM, Friday, October 6, 2023
Japanese Standard Time: 11:00 PM, Friday, October 6, 2023
Australian Central Standard Time: 11:30 PM Saturday, October 6, 2023
Frieren: Beyond Journey's End is currently streaming on Crunchyroll. However, the anime may not be available in every part of the world. In that case, you can use a VPN to watch the anime on Crunchyroll.
---
Do small things with great love.
Follow us on Twitter for more post updates.
Also Read:
Anamika loves words and stories and putting them to pages. She also loves anime, manga, books, movies and everything fantasy. She has been a fan of anime since childhood and her admiration for it only grew with years. Her passion for writing is even more elevated by writing about the things she loves.