The DC Universe is a shared universe that includes all the stories from the comic books published under DC Comics. The main universe and all the alternate timelines have been adapted into various forms in media over the years.
The DC Universe is huge, with plenty of superheroes and villains, each with their own arsenal of powers. It also sees no shortage of well-written and beautiful female characters who have been portrayed by equally beautiful actresses in the movies.
Today, we are going to be going down the list of Top 15 Hottest DC Actresses Of All Time, Ranked. Female characters in DCU have always been alluring and charming. And these actresses absolutely nailed down their roles to perfection.
So let's start.
Top 15 Hottest DC Actresses Of All Time
15. Amber Heard
| | |
| --- | --- |
| Age | 37 |
| Fictional Name | Mera |
| Power | Hydrokinesis |
Starting our list with American actress and social activist Amber Heard. She has acted in several Hollywood movies, including North Country, Drive Angry, Syrup, etc.
Amber portrayed Mera, the former queen of Atlantis and wife of Aquaman. Her confident acting and how she carried out her role with a hint of royalness were nothing to scoff at.
Her chemistry with Jason Momoa perfectly showcased the complexity of her character in the series. Amber pulled off Mera's red-haired, green dress look and made it her own.
Mera is not just a supporting role to Aquaman. Her character proves that she is more than just Aquaman's wife. She is incredibly powerful with her hydrokinesis and super strength, being part of the Justice League.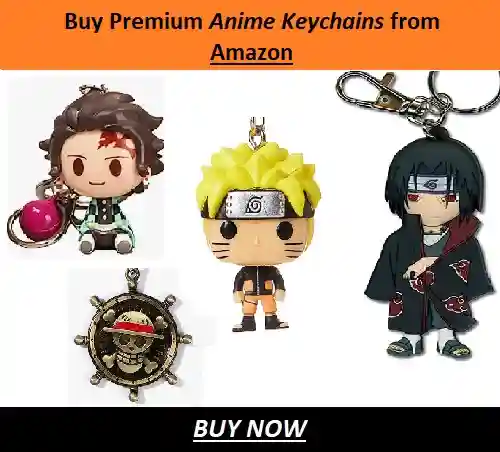 ---
14. Anna Diop
| | |
| --- | --- |
| Age | 35 |
| Fictional Name | Starfire/Kory Anders |
| Power | Tamaranan Abilities, Starbolts |
A Senegalese-American actress, Anna Diop is a black beauty who played Kory Anders, popularly known as Starfire, in the HBO series Titans. Apart from TV series, Anna is also known for headlining the psychological thriller 2022 film Nanny.
Starfire has been a pretty prominent character throughout the years and is popularly known by many as part of the Teen Titans in the Cartoon Network animated series.
She is an alien princess named Princess Koriand'r (Kory Anders) from the distant planet of Tamaran. She is pretty, cheerful, and strong.
Anna's portrayal in Titans raised some eyebrows, but she proved herself with her acting and looks. Her purple suit complimented her sharp features, and she was nothing if not stunning.
---
13. Karen Fukuhara
| | |
| --- | --- |
| Age | 31 |
| Fictional Name | Katana/Tatsu Yamashiro |
| Power | Martial Arts, Swordsmanship |
Karen Fukuhara is a Japanese-American actress popularly known for her work in Suicide Squad and The Boys. Apart from working in movies, she has also done voice-acting work for animated series.
Tatsu Yamashiro, commonly known as Katana, is a samurai warrior in the DC universe. She is a master swordwoman and martial artist, and her skills led her to become part of the Outsiders.
Her role in Suicide Squad might have been short, but Karen perfectly portrayed Katana's role with her cool demeanor and sharp looks.
---
12. Antje Traue
| | |
| --- | --- |
| Age | 42 |
| Fictional Name | Faora |
| Power | Kryptonian abilities |
Antje Traue is a German actress whose first English-speaking role was in the movie Pandorum. She played the role of Faora, supervillain and right-hand to General Zod in Man of Steel and The Flash.
Faora is famously known as one of the first great enemies of Superman in the DC universe. She is an infamous Kryptonian war criminal who tried to establish Krypton on Earth by bringing about an apocalypse.
Antje's portrayal of Faora is fierce and intense. Her acting showed a kind of depth that captivated the audience. Her stunning looks and dominating screen presence left a lasting impression.
---
11.  Katie McGrath
| | |
| --- | --- |
| Age | 39 |
| Fictional Name | Lena Luthor |
| Power | High Intellect, Magic |
An Irish actress, Katie McGrath, gained popularity with TV series like Merlin and Dracula. She initially worked in the fashion industry and was recommended acting while working on the set of The Tudors.
Katie McGrath played the role of Lena Luthor in the Arrowverse Timeline. She took charge of L-Corp after her brother was sent to prison. She is a brilliant businesswoman and always stays a few steps ahead of her enemies.
Katie is incredibly beautiful with her angular face and high cheekbones. Her chemistry with Melissa gave rise to a lot of fun moments in the series.
---
10. Caity Lotz
| | |
| --- | --- |
| Age | 36 |
| Fictional Name | White Canary/Sara Lance |
| Power | Martial arts |
Caity Lotz is an American actress, singer, and dancer. She is widely known for her role as Sara Lance, aka White Canary, in CW's Arrowverse franchise.
Sara Lance, otherwise known as her alter ego White Canary, is a powerful martial artist and opponent to Black Canary. She eventually becomes the captain of Legends of Tomorrow.
Caity is nothing, if not badass, as Sara. She exudes strength and effortlessness through her fight scenes. Despite being an original to the CW franchise, Sara became many's favorite due to Caity's portrayal.
---
9. Uma Thurman
| | |
| --- | --- |
| Age | 53 |
| Fictional Name | Poison Ivy |
| Power | Martial arts |
Former model and American actress Uma Thurman's career as the face of British Vogue speaks volumes about her beauty. She is well-known to be incredibly versatile, having starred in all kinds of movies, whether it be science-fiction or romance drama.
Uma appeared in Batman & Robin as the deadly Poison Ivy. Poison Ivy is a misanthropic biochemist who is known to be one of Batman's long-standing villains. Initially a supervillain, she turned into more of an anti-heroine in the later arcs.
Although the movie itself was someone underwhelming, Uma pulled off the role of Poison Ivy really well and used her beauty in all the right ways.
---
8. Melissa Benoist
| | |
| --- | --- |
| Age | 34 |
| Fictional Name | Supergirl/Kara Danvers |
| Power | Kryptonian abilities, Hand-to-hand combat |
A woman of many talents, Melissa Benoist is an American actress, singer, and producer. She is most popularly known for her role as Kara Danvers, otherwise known as Supergirl, in the Arrowverse series.
Supergirl, also known as Kara Zor El or Kara Danvers, is one of the superheroines of the DC universe. She was born on Krypton and later rocketed to Earth by her father in an attempt to save her. Her Kryptonian physiology makes her one of the strongest characters in the universe.
Melissa nailed down the emotional complexity of her character. Her realistic acting and charming smile won the hearts of many.
---
7. Violett Beane
| | |
| --- | --- |
| Age | 27 |
| Fictional Name | Jesse Chambers/Jesse Quick |
| Power | Super Speed and Strength |
Best known for playing Jesse Chambers in CW's The Flash, Violett Beane is an American actress born in Florida. She has worked in various other television dramas, including CBS's God Friended Me, in which she played the role of Cara Bloom.
Jesse Quick, who later changed her name to Jesse Chambers, is one of DC's superheroes. She is Golden Age Johnny Quick and Liberty Belle's daughter. She adopted her father's speed formula initially but later became a powerhouse after inheriting both of her parents' powers.
Her remarkable looks and on-fleek acting earned her a spot on this list.
---
6. Marion Cotillard
| | |
| --- | --- |
| Age | 47 |
| Fictional Name | Talia al Ghul |
| Power | Advanced Intellect, Martial-arts |
Marion Cotillard is a French actress who is known for her work in both European and Hollywood movies. She has been a spokesperson for Greenpeace for over two decades and has been the face of Dior and Channel.
Marion played the role of Talia al Ghul in The Dark Knight movies. Talia is a complex character in the DC universe, being the daughter of the supervillain Ra's al Ghul but also the playful love of Batman. She gave birth to Damian Wayne during their brief marriage.
No one can question Cotillard's performance in the movies. She effortlessly pulled off the mystery and intrigue surrounding Talia, and her performance was charming.
---
5. Amy Adams
| | |
| --- | --- |
| Age | 48 |
| Fictional Name | Lois Lane |
| Power | Deductive skills, Intelligence |
Amy Adams is an American actress. She is incredibly successful, has won various accolades, and appeared in the top-paid actors ranking.
Amy starred against Henry Cavil's Superman as Lois Lane in the DC Extended Universe. Lois is an award-winning journalist for Daily Planet and the primary love interest of Superman in the series. She is Jon Kent's mother, the new Superboy in DCU.
Whether it be Dawn of Justice, Man of Steel, or Justice League, Amy has been the subject of many's crushes in every movie. Lois has always been a beloved character, and Amy gave a breath of fresh air to this iconic character. Her acting is engaging and delightful.
---
4.  Blake Lively
| | |
| --- | --- |
| Age | 35 |
| Fictional Name | Carol Ferris |
| Power | Star Sapphire abilities |
Blake Lively has always been one of the fan favorites among people. Born in Los Angeles, she has been in many notable works like The Gossip Girl, A simple favor, The Shallows, etc.
Blake played the role of Carol Ferris in the movie Green Lantern. Carol possesses the evil Star Sapphire persona and has been a long-time love interest of Hal Jordan.
Although the movie flopped commercially, Blake's performance cannot be dismissed. Hers and Ryan's chemistry was unmistakable, so much so that they even married afterward and have been together since.
---
3. Margot Robbie
| | |
| --- | --- |
| Age | 33 |
| Fictional Name | Harley Quinn |
| Power | Toxic Immunity, Combat, Psychiatry |
Margot Robbie needs no introduction. She is an Australian actress and producer and has worked in both independent films and blockbusters. She has received various awards and has a good public image.
Harley Quinn is a rather infamous figure in the DCU. Formerly a promising psychologist, Dr. Harleen fell into depravity after getting close to the Joker. She becomes so obsessed with him that she leaves everything behind and turns into one of the most popular supervillains in the universe.
Margot's portrayal of Harley Quinn can only be described as iconic and out of the world. She not only nailed down Harley's charismatic but deranged personality but also somehow made it her own. Margot as Harley is explosive and crazy and yet eerily beautiful.
---
2. Anne Hathaway
| | |
| --- | --- |
| Age | 40 |
| Fictional Name | Catwoman/Selina Kyle |
| Power | Peak Human Condition |
Deemed one of the prettiest women, period, Anne Hathaway has been stealing hearts since her teenage years. She was born in New York City and is quite a successful actress. Her famous works include Princess Diaries, The Devil Wears Prada, Dark Knight, etc.
Anne plays the playful and alluring Catwoman in the Dark Knight movies. Selina Kyle is an expert thief in Gotham City who left behind her villainous ways and helps Batman later.
Anne, as always, gave an amazing performance as Catwoman. Her talent shone through Catwoman's threatening but mischievous ways, and she perfectly depicted both her boldness and fragility.
---
1. Gal Gadot
| | |
| --- | --- |
| Age | 38 |
| Fictional Name | Wonder Woman/Diana Prince |
| Power | Divine Empowerment |
If nothing else, we are sure that barely anyone will have any problems with seeing Gal's name on the list. Gal Gadot is an Israeli actress and model who is popularly known for her roles in DCU as Wonder Woman, Netflix's Red Notice, and Death on the Nile.
Wonder Woman is the epitome of a female superhero in DCU. She is one of the founding members of the Justice League. In Themyscira, her official title is Princess Diana, and she often uses her civilian identity as Diana Prince to blend into society.
Gal Gadot's performance as Wonder Woman is nothing short of legendary. Her grace, compassion, and emotional depth brought Wonder Woman to life. Her stunning physique allowed her to execute all the fighting scenes smoothly. Truly, she is THE Wonder Woman.
This brings us to the end of our list. Remember that this list is quite subjective, and there are many more wonderful female actresses that played in DCU that we couldn't include.
---
Do small things with great love.
Follow us on Twitter for more post updates.
Also Read: