Hollywood is no stranger to pretty and formidable actresses. The industry sees no shortage of actresses who are geniuses at charming their audience with not only their looks but also their performances.
Today we will be taking a look at the Top 15 Most Beautiful Hollywood Actresses in 2023. The entertainment industry is cutthroat, with the competition getting more difficult by the day. So the appearance of these actresses in these films alone is a testament to their hard work and talent.
It is not easy to rank these female actresses one over the other as all of them have their own charm, so the ranking is pretty subjective and open to interpretation. We will be seeing both familiar and new names on the list.
Top 15 Most Beautiful Hollywood Actresses in 2023
15. Ana de Armas
View this post on Instagram
Age: 35
Popular movies/series: Blonde, Ghosted, Knives Out
Casted to portray the role of someone who has been considered one of the most beautiful people ever to exist should be evidence enough of Ana's beauty. Born in Cuba, Ana started her career as a Cuban-Spanish actress.
She entered into the Hollywood scene in 2015's Knock Knock, starring opposite Keanu Reeves.
She was in the highly acclaimed Knives Out, for which she even won the Saturn Award for Best Supporting Actress.
Just last year, she portrayed Marilyn Monroe in the movie Blonde, and although the movie didn't do as well and was criticized by many, Ana's performance was undoubtedly mesmerizing.
Recently, she co-starred with
Chris Evans
in the action comedy film
Ghosted.
---
14. Jenna Ortega
View this post on Instagram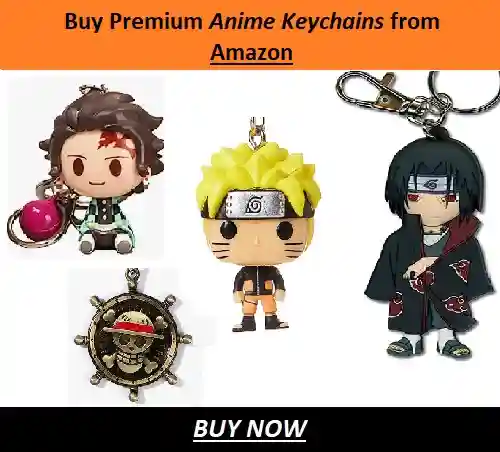 Age: 20
Popular movies/series: Wednesday, Scream
Unless you are living under a rock, there is no way you haven't heard of Wednesday. The series has become a household name, and it couldn't have been possible without Jenna Ortega's outstanding performance as the dark and sarcastic Wednesday Addams.
Jenna Marie Ortega is an American actress who began her career as a child actress in series like Jane the Virgin and Disney's Stuck in the Middle.
She is pretty and talented, something which has brought her enough recognition. She starred in one of the recent highest-grossing slasher horror, Scream VI.
---
13. Jennifer Aniston
View this post on Instagram
Age: 54
Popular movies/series: Friends, We're the Millers, Murder Mystery
Jennifer Aniston needs no introduction. She is a worldwide famous actress, especially for her iconic role as Rachael Green in the series Friends, for which she earned the Golden Globe, Emmys, and the Screntime Guild award.
Jennifer is talented, beautiful, and a really good actress who has been charming her way into people's hearts for more than two decades. She recently returned with her role in Murder Mystery 2 with Adam Sandler.
---
12. Rachel McAdams
Age: 44
Popular movies/series: Mean Girls, The Notebook, Disobedience
Next is our beloved blonde icon Regina George. Rachel McAdams is a Canadian actress who first debuted in the industry in 2002 with the movie The Hot Chick. S
he became a global phenomenon after her movie Mean Girls, and it is not rare for people to still refer to her as Regina George.
Rachel recently acted in the coming-of-age comedy film Are You There God? It's Me, Margaret, as Barbara Simon. The film was a hit and was praised by the audience and critics alike.
---
11. Megan Fox
View this post on Instagram
Age: 37
Popular movies/series: Jennifer's Body, Transformers
Megan Fox is the epitome of hot and beautiful. She has been dubbed Sexiest Woman Alive by many, and her beauty is nothing to be scoffed at. Her movie Jennifer's Body has now become a cult classic, and she has won four Teen Choice Awards in the past.
Megan has revealed her struggles with past bullying and harassment, showing her interest in portraying less sexualized characters in movies. Despite the media often reducing her to her looks, Megan is talented and has shown comedic range.
---
10. Scarlett Johansson
Age: 38
Popular movies/series: Avengers, Black Widow, Ghost in the Shell
One of the prettiest women to ever exist, Scarlett Ingrid Johansson, is one of the highest-paid American actresses. She appeared several times in the Forbes Celebrity 100 and even TIME's 100 Most Influential People in the World in 2021.
Scarlett's beauty and talent are unmistakable through her roles as the Black Window in the highly popular and one of the highest-grossing franchises, Avengers. She also played Major Motoko Kusanagi in the 2017 live-action version of Ghost in the Shell.
She was a theatre kid and started her acting career quite young.
---
9. Elizabeth Olsen
Age: 34
Popular movies/series: Avengers, Godzilla
Another beautiful superhero, Elizabeth Olsen is an American Actress who started her acting career at the young age of four. She has gained worldwide recognition as the Scarlet Witch in the Marvel Cinematic Universe and has been nominated for and won various awards in her lifetime.
Her role in WandaVision was hailed as spectacular, and she left everyone speechless with her skills. Elizabeth has also starred in the recent Netflix crime series Love and Death.
---
8. Keira Knightley
Age: 38
Popular movies/series: Pirated of the Caribbean, Pride and Prejudice, Anna Katerina
Kiera Knightley is an English Actress known for her work in historical pieces and independent films. Born to British actors, she started her acting journey young.
Her role as Elizabeth Bennet in Pride and Prejudice is nothing short of exemplary, and the way she portrayed Elizabeth Swann in the Pirates of the Caribbean movies is delightful.
Kiera is acclaimed as one of the most beautiful actresses with her piercing eyes and angular jawline. She recently starred in the mystery thriller movie Boston Strangler.
---
7. Sadie Sink
View this post on Instagram
Age: 21
Popular movies/series: Stranger Things, Fear Street
Sadie Sink is a young American actress who started her acting journey in theatre. She is most well-known for her role as Max Mayfield in the Stranger Things series. She also appeared in Fear Street and The Whale.
Sadie is a pretty redhead, and her innocent looks have gained her many fans. Her experience in theatre is clearly visible in her acting, and her role as Max has allowed her to grow.
---
6. Hailee Steinfeld
View this post on Instagram
Age: 26
Popular movies/series: Pitch Perfect, Hawkeye, Spider-Man: Across the Spider-Verse
Young and talented Hailee Steinfeld has been showing off both her vocal and acting skills since her Pitch Perfect days. She had her acting breakthrough through True Grit which even earned her a nomination from the Academy and BAFTA Awards.
Her talents don't stop here, as she recently voice acted Gwen Stacy in the hugely successful animated movie, Spider-Man: Across the Spider-Verse. Her voice acting was nothing short of amazing, and she proved to be one of the best current actresses once again.
---
5. Dove Cameron
View this post on Instagram
Age: 27
Popular movies/series: Descendants, Vengeance, Schmigadoon
Dove Cameron is one of the actresses to have broken out of her Disney shell quite successfully. Her role as Mal in Descendants is nothing to be taken lightly, but she has proven that she could easily be more.
Dove is both a singer and actress. Her cat eyes and high cheekbones give her a stunning look, and it looks like her designer knows what they are doing. She has appeared on the cover of ELLE before, and her popular single, Boyfriend, just adds more to how good she sounds in every genre.
---
4. Margot Robbie
Age: 33
Popular movies/series: Suicide Squad, Wolf of Wall Street, Babylon
Margot Robbie is an Australian actress and producer who has worked both in Blockbuster and independent films. Widely known for her insane acting as Harley Quinn in Suicide Squad, Margot has stunning visuals and out-of-the-world range.
Margot has also acted in the highly anticipated movie Barbie. Her and Ryan Gosling's charming acting in the trailer has left many impatient and looking forward to the film, and it is already widely talked about even before its release
---
3. Jennifer Lawrence
Age: 32
Popular movies/series: The Hunger Games Series, Mother!, Passengers
One of the people who are never afraid to show her true personality, Jennifer Lawrence is many's favorite due to her stunning looks, acting skills, and sense of humor.
Her role as Katniss Everdeen in The Hunger Games Movie left everyone speechless and made her one of the highest-grossing action heroines.
Jennifer's bold personality is a statement of its own. Couple that with her down-to-earth, sarcastic nature and beauty, it is hard not to like her.
Additionally, she identifies as a feminist and has promoted the body-positivity movement before. She recently acted in the movie No Hard Feelings.
---
2. Emma Watson
View this post on Instagram
Age: 33
Popular movies/series: Harry Potter, Little Women, Beauty and the Beast
At number two, we have Emma Watson on the list. After all, everyone and their mothers have had a crush on her. It will be quite surprising to find people who don't like Emma Watson.
Emma Watson is an English Actress, model, and activist. She is widely known for her role as Hermione Granger in the huge franchise Harry Potter. Even in the first movie, when she was just eleven, she stood out with her adorable look and strong acting.
She is one of the highest-paid actresses and has been ranked among the Time's 100 Most Influential People.
Emma is a feminist and has actively worked for many campaigns. She is the UN Women Goodwill Ambassador and helped launch the UN Women campaign HeForShe. She has also worked as a model for luxury brands such as Lancôme and Burberry.
---
1. Zendaya
View this post on Instagram
Age: 26
Popular movies/series: Spider-Man, Euphoria
Zendaya is, to no's surprise, at the top of our list. She is the subject of many's crushes, men and women alike. Her high cheekbones and thin almond eyes are perfectly set on her beautiful face, giving her an almost ethereal beauty.
She is highly talented and has proven herself to be one of the best actresses with roles such as MJ in Spider-Man, Rue in Euphoria, and Anne in The Greatest Showman. She is outgoing, funny, down-to-earth, and well-liked.
On that note, we will now conclude our ranking of the Top 15 Most Beautiful Hollywood Actresses in 2023. There are many more beautiful and talented actresses in Hollywood, but sadly, we can only pick and choose a few for this list. As mentioned, the list is subjective (since beauty is subjective) and not to be taken too seriously!
---
Do small things with great love.
Follow us on Twitter for more post updates.
Also Read: