We think it's safe to say that Chapter 236 of Jujutsu Kaisen was its most shocking chapter as of yet. The chapter not only concluded the Gojo vs. Sukuna fight but it also killed the most popular character of the series: Satoru Gojo himself. This led to an uproar among fans and now with the new chapter on the horizon, we're back with Jujutsu Kaisen Chapter 237 spoilers-prediction and release date.
Jujutsu Kaisen Chapter 237 Spoiler-Predictions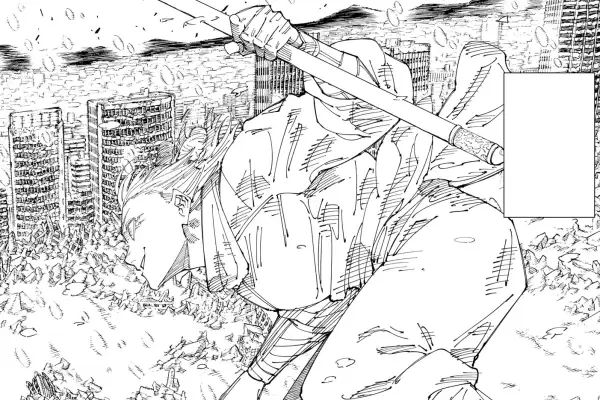 The last time we saw Sukuna finally winning the decisive battle in Shinjuku against Gojo, killing the strongest jujutsu sorcerer of the modern era. Gojo's conversation with Geto and the rest of his deceased allies after his death revealed a lot of things about the fight, including how Gojo believed Sukuna wasn't fighting at his 100% during the battle.
Gojo also revealed how he trained himself so hard for this battle and pulled all the punches but still wasn't strong enough for Sukuna. But now that he is dead, we're left to wonder what happens next in Jujutsu Kaisen Chapter 237.
Here are two possibilities that can happen next:
Hajime Kashimo, also known as the God of Lightning, is entering the fight next. Throughout Gojo and Sukuna's fight, he's been commenting on how he will be fighting Sukuna next and that's happening now. Kashimo is a jujutsu sorcerer from the same era as Sukuna and is extremely strong but will that be enough to defeat Sukuna?
Then again, Sukuna is currently very injured and tired after fighting an intense battle against an opponent like Gojo. It'll be interesting how he handles Kashimo.
Another possibility that is less likely but isn't altogether impossible given Akutami Gege's penchant for shocking twists, Gojo can reveal himself to be still alive. The chances of this happening are very, very low, with how conclusive his conversation with Geto and others was. But there is no guarantee, so Gojo fans can keep hoping.
We'll just have to see what comes next when the spoilers of Jujutsu Kaisen Chapter 237 drop this Wednesday.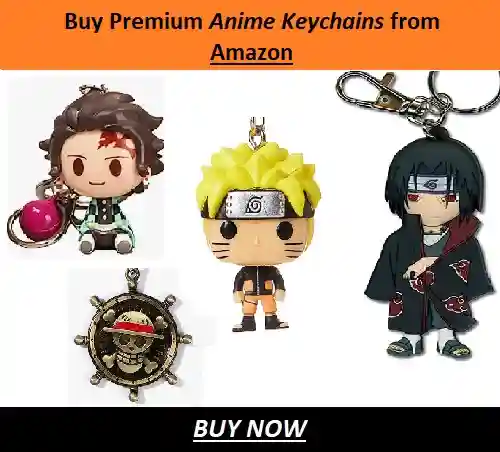 ---
Jujutsu Kaisen Chapter 237 Release Date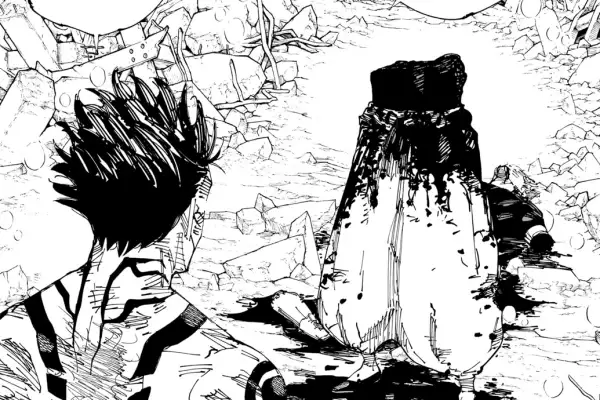 The highly anticipated Chapter 237 of Jujutsu Kaisen will be released this Sunday, October 1, 2023. Of course, the exact time of the release of the new chapter will not be the same in every part of the world. This is because of the time difference in different time zones around the world.
Here is the schedule of the time of release of Jujutsu Kaisen Chapter 237 in various time zones so that readers can easily find the exact moment they will get access to the new chapter:
Pacific Standard Time: 7 AM, Sunday, October 1, 2023
Eastern Standard Time: 10 AM, Sunday, October 1, 2023
Greenwich Mean Time: 3 PM, Sunday, October 1, 2023
Central European Time: 4 PM, Sunday, October 1, 2023
Indian Standard Time: 8.30 PM, Sunday, October 1, 2023
Philippine Standard Time: 11 PM, Sunday, October 1, 2023
Japanese Standard Time: 12 AM, Monday, October 2, 2023
Australia Central Standard Time: 12.30 AM, Monday, October 2, 2023
The new chapter will be available for readers for free on Shueisha's official platforms, Manga Plus and Viz Media. As for the spoilers and raw scans of the chapter that give fans early information about the upcoming chapter, they will be surfacing on the internet in two days, from this Wednesday.
Otakus' Notes will be providing you with the latest spoilers and updates on Jujutsu Kaisen. So, don't forget to stay tuned.
---
Do small things with great love.
Follow us on Twitter for more post-updates. 
Also Read
Anamika loves words and stories and putting them to pages. She also loves anime, manga, books, movies and everything fantasy. She has been a fan of anime since childhood and her admiration for it only grew with years. Her passion for writing is even more elevated by writing about the things she loves.