Kenichirou Ryuuzaki in Zom 100 has become of the most famous characters in recent times. The Zom 100 manga had also been trending a lot, since the start of the first episode.
And from all of the characters in Zom 100 manga, we will be only talking about Kenichirou Ryuuzaki today. We will be discussing his past, his role, and some of the items on his bucket list today.
Without further ado, let us know everything there is to Kenichirou Ryuuzaki in Zom 100 series so far.
Kenichirou Ryuuzaki in Zom 100: Wiki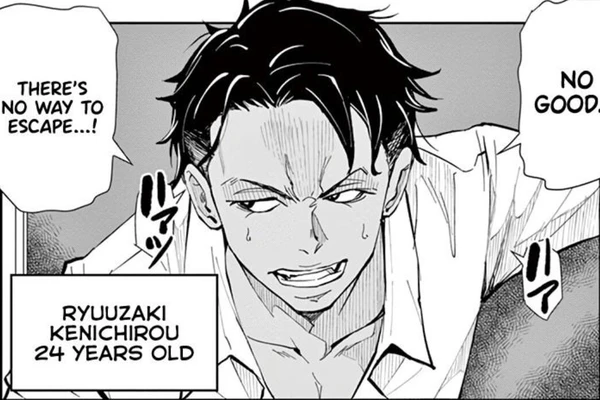 | | |
| --- | --- |
| Japanese Name | 竜崎 憲一朗 |
| Age | 25 |
| Eye Color | Brown |
| Hair Color | Blonde |
| Ability | Fast Reflexes, Raw Strength |
| Status | Alive |
Kenichirou Ryuuzaki is one of the main characters in the series and was also the childhood friend of Akira Tendou. Throughout the series, we get to see his masculine charm, and how he keeps seducing other women.
He has a tall and muscular build, that further adds to his charm. Coming to his personality, he is a funny and lively guy, almost on the same page as Akira. Commonly known as Kencho, he also dreams of becoming a comedian.
He was also the first member of Akira's travel group. Kenichirou was saved by Akira when he was trapped in a hotel, which was filled with zombies.
---
I. Past of Kenichirou Ryuuzaki in Zom 100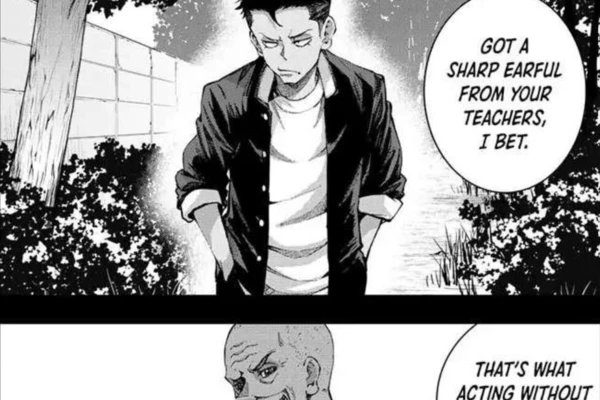 Talking about his working days, he was a salesman, at a major real estate company. He boasted that he had a good life, meeting with all the rich people, in his area of business.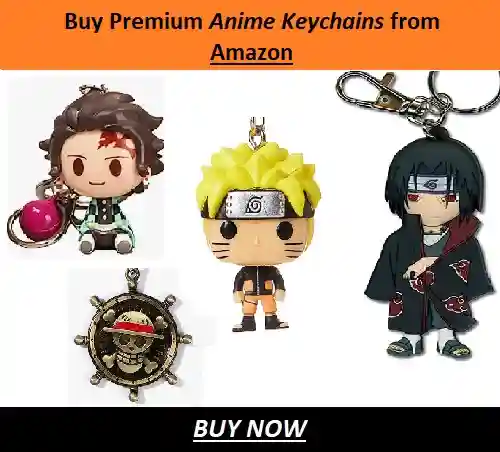 He even said that he got a girlfriend and that both of them had planned to visit Paris. Kenichirou had also advised Akira to quit his company many times. We also get to know that Akira last met Kenichirou a year ago.
But, the reality was he wanted to become a comedian all along. He had hated his job, and he was only putting up a facade, that he was enjoying his job. Kenichirou didn't find any happiness, in his job.
Going further into his past, we even recently got to know about Kenichirou's past when he was a kid. He was known to cause a lot of trouble, during his school days. The truth was, he was teasing a bully in his class.
Even during his high school and college days, he always used to get a lot of scolding from his teachers, for his behavior. And, we also get to learn that he wanted to stay back in Hakata, because of his grandfather.
Kencho got himself into one of the colleges in Tokyo, but he still wanted to do this. His grandfather didn't have a long time left, and he wanted to repay his grandfather, for everything he had done till now.
But, in the end, his grandfather persuaded him to go to college in Tokyo. His grandfather told him that Kencho wouldn't be able to win him this way, and wanted him to clean his gravestone later.
---
II. Role of Kenichirou Ryuuzaki in Zom 100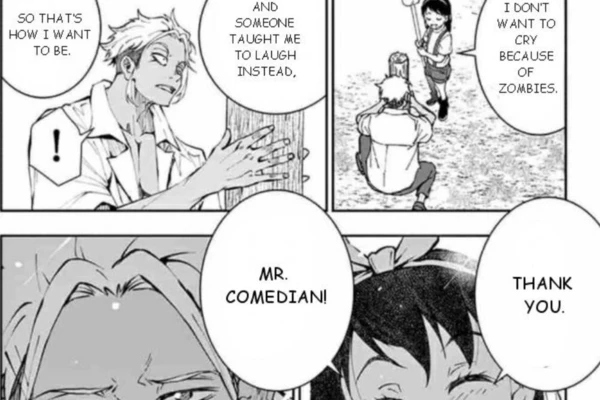 Kenichirou can be called the funniest and most lively guy in any group. He had always saved the others when they were in a pinch. He is also known to raise the spirits of a group, whenever needed.
Even in Gunma, he managed to change the whole behavior of a young girl. He changed her from a depressed girl to a girl who enjoyed what she was doing. He is also shown to be a comic relief character, along with Takemina.
Kenichirou also strips down, and roams around naked, to act as a lure for the zombies. This silly yet thoughtful behavior about him had saved Akira and others one too many times.
Talking about his bucket list, he did have a good number of things he wanted to do.
Become a Comedian.
Meet a Girl through a Dating app.
Bring a Smile to as many people as possible.
Party on a Luxury Cruise Ship.
Waterfall meditation.
Cook on a Swedish torch.
Stay in a Penthouse suite.
Visit my Grandad's grave.
Be entertained by Geisha.
Get my Teeth Whitened.
And, out of all of these, Kenichirou has only the 3rd wish left to do. Bring a smile to as many people as possible, might only be completed, at the end of the series.
---
III. Parents of Kenichirou Ryuuzaki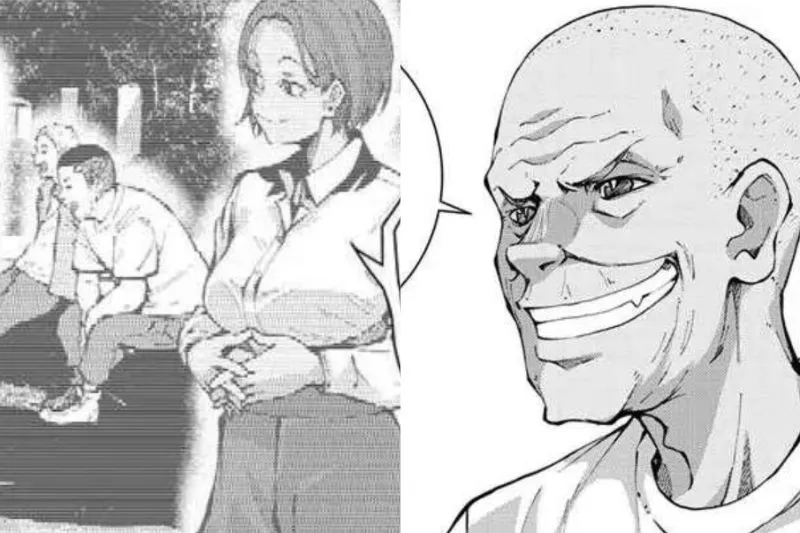 Kenichirou has a mother and a grandfather. He didn't have a dad, and his grandfather was the only father figure for him. Kencho dearly loved his grandfather and was grateful for everything he did.
His grandfather was also the reason he is shaped into this wonderful person now. Kenichirou's grandfather always made sure to give him advice, whenever he was going down a wrong route.
In this way, Kenichirou became a better person, as well as his affection for his granddad increased. It increased so much to the point where he even didn't care about his future, for the sake of his grandfather.
Coming to his mother, we get to know that she was alive, despite the zombie invasion. She left her bag and her phone which contained a video of her at her father's grave. She along with some others, was saved by the JSDF and traveled with them.
---
IV. Girlfriends & Crushes of Kenichirou Ryuuzaki in Zom 100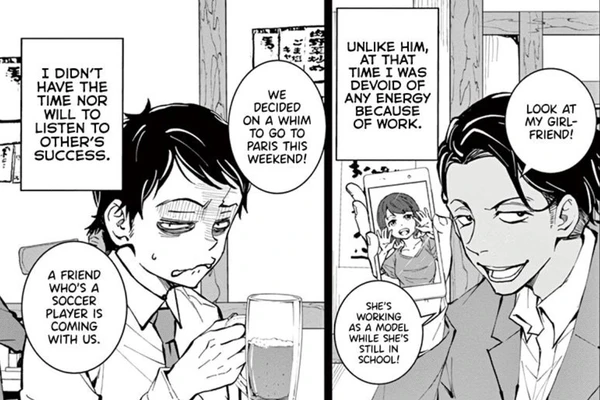 From his introduction, we see that Kenichirou had seduced multiple women in the series. His first girlfriend which we know of, was when he was working. They also promised to visit Paris together.
However, we know nothing about her, in this current zombie apocalypse. And in his introduction, we see that he is trapped in an S&M hotel, along with a zombie woman. It was implied that he rented the room, to sleep with her, and is possibly his second girlfriend.
But, unknown to him, she and the others at the Hotel had turned into a zombie. Kenichirou had only noticed this after he came to his senses. He was also trapped for 3 days in this hotel.
Next up, we have an Air Hostess, called Maki, whom he met coincidentally. He was able to seduce her easily, with his words and charm. Later in the chapter, he also gets to sleep with her.
This was also yet another short endeavor, as she also turned into a zombie soon, and Kenichirou had to abandon her too.
---
V. Other Facts about Kenichirou Ryuuzaki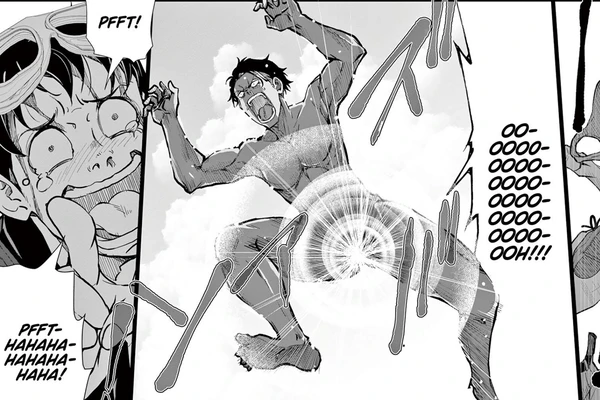 Now, let us talk about some interesting facts about Kenichirou Ryuuzaki in Zom 100.
Had already achieved his goal of becoming a comedian.
Slept with the most number of women in the series.
Always brings up the mood of the group.
Strips down, whenever he needs to do something.
Was also a pro rugby player, along with Akira and Takemina.
The three of them promised to open a bar in the future.
They also used to bet on horses, every other weekend.
This marks the end of our article on Kenichirou Ryuuzaki in Zom 100. For more information and content about your favorite characters in the series, make sure to check our articles here.
---
Do small things with great love.
Follow us on Twitter for more post updates.
Also Read: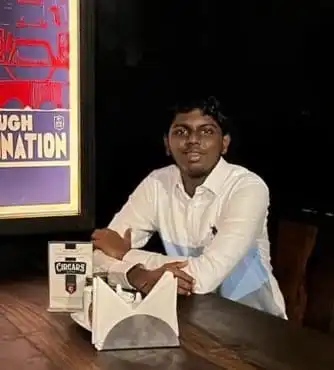 Eswar Keshav is an ardent anime fan for more than a decade. Along with this, he also has been following anime and manga updates for years. He is also enthusiastic and passionate when it comes to writing about his favorite things. Combining his love for writing and his love for anime and manga, his articles speak of his love for the genre.