Last updated on January 23rd, 2023 at 12:06 am
From the recently released Kingdom Chapter 744, we saw a lot of things happening that will make the next chapter more interesting.
On the first page itself, we see that Futei had lost the battle due to the sword he discarded before. All of the other soldiers seem intent on protecting Riboku from the approaching forces and the giant Zenou.
Ba-Fuuji seems pretty confident that he can hold out the monster and the forces on his own. We can also see the forces of the cavalry army of Ba-Fuuji, coming to their help.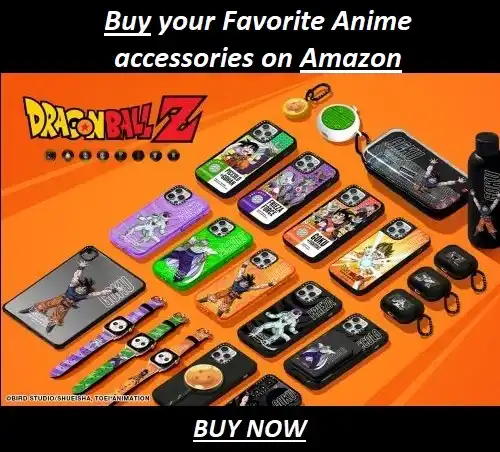 Katsuho and Futei are also divided as they head to their respective battles to help secure a win for them. Even with all of the varying enemy forces and opponents, Ba-Fuuji still believes that they can win the war if they can protect Riboku for a bit longer.
Riboku's condition seems to be appearing less severe than before as he is slowly trying to get up, and he says that his eyesight is less blurry now.
In addition, to this, we get a majestic panel showcasing the battlefield to Riboku's left. An epic clash between the Hi Shin unit and the Gaku Shou army is presented to us as we check the status on the battlefield.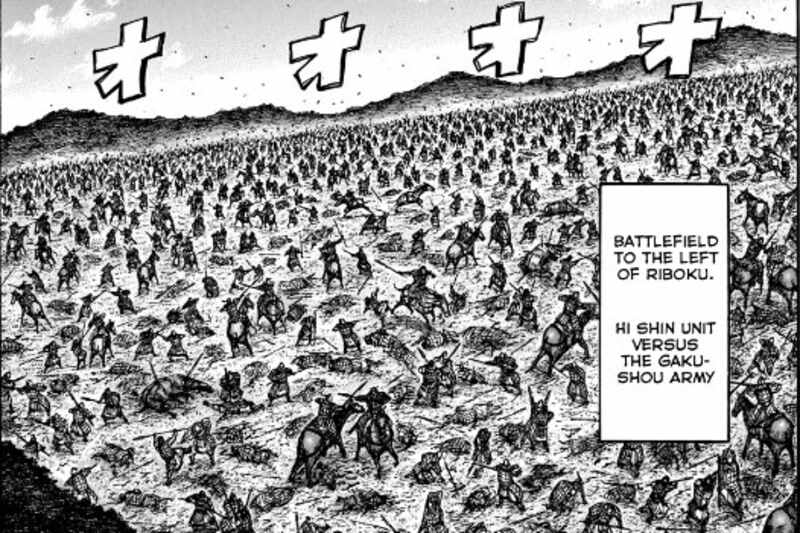 Furthermore, we can see the despair in Kanki's army's soldiers as they seem to believe that this battle is a lost cause. Everyone is in a pinch, as all hope is left to Kanki's secret attack.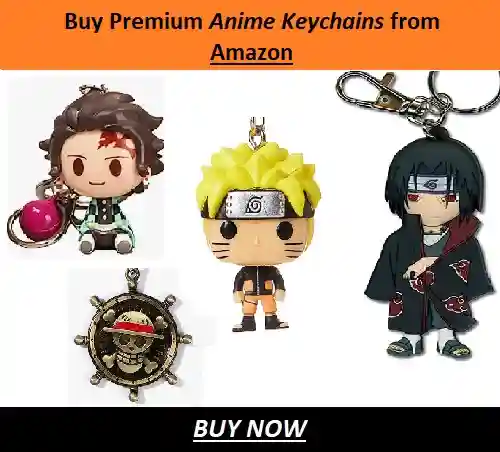 Throughout all this commotion, we see that Hi Shin seems to find a way to kill Riboku. The Saki clan also comes down to Shin's help as he splits his armies to fight on different fronts.
We also take a quick peek at the right side of the battlefield, the Gaku Ka army vs. Shun Suiju army. Even this situation seems desperate, as all hope is on Kanki to finish off Riboku and finish the war along with it. On the last panel, we witness an epic panel when Kanki stands in front of Riboku from out of nowhere.
Kingdom Chapter 745 Spoilers &

Raw Scans
Finally, the full raw pages of Kingdom Chapter 745 have surfaced. You can see the raw scans on the reddit page inserted below.
Currently, the raw scans and confirmed spoilers haven't been released yet. We should be able to get the raw scans of the article in 4 or 5 days, a few days before the release of the official chapter. We will be updating this corner when the raw scans of the chapter get released.
Predictions:
From the last panel in the manga, we can understand that there will be a heated battle between Riboku and Kanki yet again. From the looks of it, even the great lord Riboku might not also have expected this move.
We can also see the shocked faces on many characters' faces, which looks like a death flag for Riboku. Shin can only win this war by killing Riboku, and we can see how desperate he is to kill Riboku with his own hands.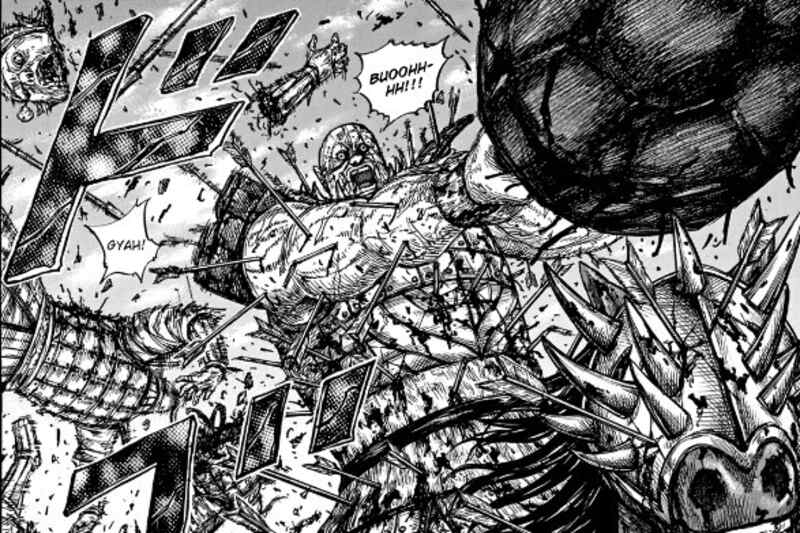 Also, for Kanki to escape, Riboku needs to be alive; otherwise, the army will finish him and his soldiers off. So, the next chapter might focus on how Kanki manages to capture Riboku and drag him back toward Shin.
Although this can be settled a bit easier, it will come at a great loss and a big blow to Shin. Even Kanki should be able to understand this, so he will proceed with caution.
This time around, the fight will be easier for Kanki, with Riboku being injured and Kanki looking at his best state. We can expect some good fights in the next chapter, and it might conclude with Kanki capturing Riboku. The next move should be for Kanki to retreat safely with no losses and finish off this war for good.
---
Kingdom Chapter 745 Release Date & Source
The release date of the next chapter should be January 18th because the series was on a break for the previous chapter. Otherwise, we could have gotten the chapter on January 12th itself. 
The anime of the series is also getting good reception from the fans, as it keeps getting renewed for more seasons. The fourth season, completed airing very recently and the fifth season has already been announced.
This will be the conclusion of our take on Kingdom Chapter 745 Spoilers and Predictions. Stay tuned, as we shall be updating this article as soon as we have the raw scans.
---
Do small things with great love.
Follow us on Twitter for more post updates.
Also Read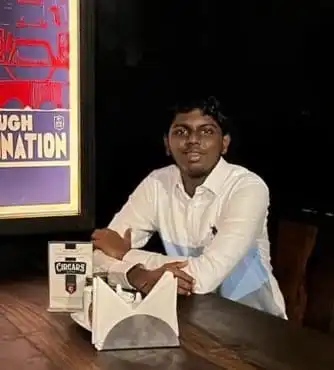 Eswar Keshav is an ardent anime fan for more than a decade. Along with this, he also has been following anime and manga updates for years. He is also enthusiastic and passionate when it comes to writing about his favorite things. Combining his love for writing and his love for anime and manga, his articles speak of his love for the genre.