The practice of plastic surgery is prevalent across the board. The hub of it is South Korea, which holds the title of capital of plastic surgery. People travel from all over the world to Korea solely to get it done. And many people spent a fortune trying to resemble them.
Too many Korean actors are too naturally perfect to let a knife touch their faces. However, some people receive plastic surgery to achieve the desired appearance and visual appeal, which is necessary for the field they are working in. However, it is not a mandatory procedure there.
Many Korean celebrities do not disclose their procedures and deny the rumors. However, a large number of them publicly discuss their plastic surgery. They even encourage others to accept them and be confident about their appearance.
Below are the good-looking Korean actors who have gone through plastic surgery, but each one has a different reason to do so.
6 Handsome Korean Actors With Plastic Surgery in 2023
1. Kim Hyun Joong
| | |
| --- | --- |
| Full Name | Kim Hyun Joong |
| Age | 37 years |
| Popular Dramas | Dream High, Boys Over Flowers, Playful Kiss |
Hyun Joong is known as the OG heartthrob who stole every girl's heart with his look. Every K-drama lover is familiar with his role in the drama Playful Kiss, which started the cult. The actor was given the moniker Walking Sculpture because of his flawless facial features.
However, he was hurt in an accident early in his career that left him with a broken nose. And it could affect his career, so he went for a nose job. Plastic surgery fixed the problem and worked in his favor because it enriched his appearance.
Kim Hyun Joong has appeared in many dramas, including Boys Over Flowers (2009), Playful Kiss (2010), Dream High (2011), Inspiring Generation (2014), and When Time Stopped (2018).
---
2. Hwang Kwanghee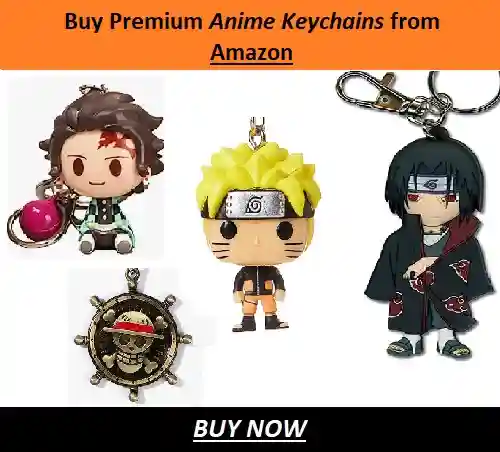 | | |
| --- | --- |
| Full Name | Hwang Kwang Hee |
| Age | 34 years |
| Popular Dramas | To the Beautiful You |
Kwanghee is a well-known actor, singer, and television personality. He stepped into the industry by debuting in a South Korean boy group named ZE: A in early 2010. He has worked in dramas such as To the Beautiful You (2012), Ohlala School 1 (2013), The Glory (2022), etc. He has inspired so many people out there.
Kwanghee has appeared as a guest and has done countless variety shows, including Weekly Idol, The Return of Superman, Knowing Bros, Everyone's Kitchen, I-Land, Ha Ha Bus, and many more.
He is one of the most open public figures to address and support plastic and cosmetic surgeries. And it's normal to have one. Kwanghee talked about the treatment he took and the adjustments he made to his nose, eyebrows, and jaw.
---
3. Kim Hee Chul
| | |
| --- | --- |
| Full Name | Kim Hee Chul |
| Age | 40 years |
| Popular Dramas, Shows | Recipe for Youth, Weekly Idol, Knowing Bros |
Heechul is a total package and a member of one of the most respected K-pop groups, Super Junior. He can sing, write, act, and be a presenter, director, model, and radio host.
The 40-year-old actor has acted in Bad Family (2006), The Heirs (2013), Recipe of Youth (2021), etc. He has been doing a variety of shows for ages, such as Running Man, Love Music, Knowing Bros, SJ Returns, and Street Alcohol Fighter.
Kim Hee Chul is known for his stunning visuals. He had his reasons for getting a nose job. He got into an accident and had to get his broken nose fixed. Heechul confirmed this himself and was open about his surgery procedure.
---
4. Ji Chang Wook
| | |
| --- | --- |
| Full Name | Ji Chang Wook |
| Age | 36 years |
| Popular Dramas | Healer, The K2, Suspicious Partner |
Chang Wook is known as a guy with the most beautiful smile and a dimple that can make you feel butterflies. And don't go for his sweetest smile; he has a killer physique to admire as well.
An actor with the most commendable fanbase has been ruling the industry for many years. He has gained love, respect, and fame by appearing in well-known dramas, including Empress Ki (2013), Melting Me Softly (2019), Backstreet Rookie (2020), and The Sound of Magic (2022).
Up until he confessed to getting plastic surgery, Ji Chang Wook was the subject of numerous rumors. He has done his nose job, and it could be evident in the pictures. Though his fans felt he was handsome even before the surgery.
Ji Chang Wook's new drama The Worst Evil alongside Wi Ha Jun will air soon.
---
5. Cho Kyu Hyun
| | |
| --- | --- |
| Full Name | Cho Kyu Hyun |
| Age | 35 years |
| Popular Dramas, Shows | Bong Soon: A Cyborg in Love, Single's Inferno Season, Bro & Marble |
You have him everywhere, especially in every variety show. Cho Kyu Hyun is a renowned name in South Korea. He is a member of the K-pop group Super Junior, which debuted in 2006.
Kyuhyun is a part of numerous variety shows, including Run.wav, SJ Global, Mr. Camper, Single's Inferno, Peak Time, Nineteen to Twenty, and Bro & Marble.
His parents had double eyelids naturally, although Kyuhyun used to have monolid eyes. He underwent double-eyelid plastic surgery to obtain one as a result. On Radio Star, he confessed this.
---
6. Yoo Seung Ho
| | |
| --- | --- |
| Full Name | Yoo Seung Ho |
| Age | 30 years |
| Popular Dramas | I'm Not a Robot, My Strange Hero |
The actor with a never-aging look started his career after appearing on the television show Daddy Fish in 2000. He started working in the industry as a child actor.
After starring in several successful dramas, Seung Ho has established a reputation. I'm Not a Robot (2017), My Strange Hero (2018), Memorist (2020), and Moonshine (2021) are a few of them.
He has a naturally smooth face; no knife has ever touched it. But if you look at his pictures as a child, you will see the changes in his tooth shape. The reason is that he had his teeth fixed.
---
Conclusion
We are not sure how many Korean actors have had plastic surgery. The only difference is that few confirm it, and a few choose not to make it a topic for others' discussion. And it is not something to hide; it only enhances one's appearance.
But it depends from person to person. Fans also encourage their favorites and support whatever they decide to do because they used to look good, and even after undergoing the procedure, they still look fine.
---
Do small things with great love.
Follow us on Twitter for more post updates.
Also Read
Just a person who invests her time mostly updating herself with the news surrounding the Korean, Thai, and Japanese entertainment industries or watching K-dramas, Thai, and Japanese dramas. Her interest in and knowledge of them encourages her to write about them. Writing is her peace in this chaotic world.