Anime names always turn out to be unique, in some way or the other. Be it the title name or the characters' names, they are always distinct and have many different names.
Out of all those, character names in anime are always uniquely given, which gives a sense of originality. From single-line names to double-liner names, we saw it all in the animanga medium.
Today, we will be looking at some of the longest anime character names, of all time. Jump right into our article, to know about the top 100+ longest anime character names of all time.
100+ Longest Anime Character Names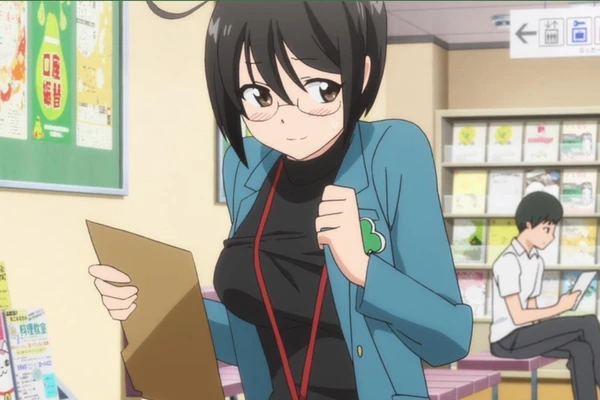 102: Maise Palletia, Sylphine -(The Magical Revolution of the Reincarnated Princess and the Genius Young Lady)
101. Shadow Metal Kabuterimon -(Digimon Series)
100. Francesca Leopold Classic Renoir III -(Cyber Team in Akihabara)
99. Tsubasa Hanekawa -(Monogatari Series)
98. Gracia UI Nagan Saillune(Naga the Serpent) -(Slayers)
97. Amelia Wil Tesla Saillune -(Slayers)
96. Atsushi Nakajima -(Bungo Stray Dogs)
95. Fate Testarossa-Harlaown -(Magical Girl Lyrical Nanoha)
94. Soushi Miketsukami -(Inu x Boku Secret Service)
93. Marnie Frances Lynnette Joy -(Pokemon)
92. Lelouch vi Britannia -(Code Geass: Lelouch of the Rebellion)
91. Paige Frances Lynnelle Joy -(Pokemon)
90. Shintarou Midorima -(Kuroko's Basketball)
89. Tsuntsunodanoteiyuugou Tsun -(Doctor Slump)
88. Sena Kashiwazaki -(I Don't Have Many Friends)
87. Kosuke Fujishima -(The Devil is a Part-Timer)
86. Tenma Tsukamoto -(School Rumble)
85. Asuna Vesperina Theotanasia Entheofushia -(Negima!: Master Negi Magi)
84. Kirche Augusta Frederica von Anhalt Zerbst -(The Familiar of Zero)
83. Tsubaki Nakatsukasa -(Soul Eater)
82. Great Explosion Murder God Dynamight -(My Hero Academia)
81. Akane Tsunemori -(Psycho Pass)
80. Mika Kuouzumiaiginsusutakeizumonokamimeichoujin -(Resert Boin)
79. Ciel Phantomhive -(Black Butler)
78. The United Kingdom of Great Britain and Northern Ireland -(Hetalia Axis Powers)
77. Democratic Republic of the United States of America -(Hetalia Axis Powers)
76. Swordsman of the Explosive Flames, Palamedes -(Cardfight!! Vanguard) 
75. Sir Integra Fairbrook Wingates Hellsing -(Hellsing)
74. Mereoleona Vermillion -(Black Clover)
73. Joker Ball Tamao Marusuke Oriharukon Z Guardian -(The Vampire Dies in No Time)
72. Fuegoleon Vermillion -(Black Clover)
71. Cattleya Yvette la Baume le Blanc de la Fontaine -(The Familiar of Zero)
70. Himelda Window Cure Queen of the Blue Sky -(Pretty Cure)
69. Shingo Ichinomiya/ Wendelin Von Benno Baumeister -(The 8th son? Are you kidding me?)
68. Kaguya Shinomiya -(Kaguya-sama: Love is War)
67. Louise Françoise Leblanc de La Vallière -(The Familiar of Zero)
66. John Willibart D. Franz-Paul Demidius von Shubart -(Prince (Laughs) Series Volume 1)
65. Mikasa Ackerman- (Attack on Titan)
64. Conduction Warrior Linear Magnum Plus-Minus -(Yu-Gi-Oh!)
63. Marianne Grand Maniel Chocola Julliangeli -(Jewelpet Tinkle)
62. Abriel Nei Debrusc Borl Paryun Lafiel -(Crest of the Stars)
61. Lin Shu Rock Yalulug Dril Hydal Jinto -(Crest of the Stars)
60. Grencia Mars Elijah Guo Eckener -(Cowboy Bebop)
59. Appledelhi Siniz Hesap Lütfen -(Cowboy Bebop)
58. Roronoa Zoro -(One Piece)
57. Ichigo Kurosaki -(Bleach)
56. Charlotte Beatrix Marie Rhody Wyndham -(Berserk)
55. Eleanor Albertine le Blanc de la Valliere -(The Familiar of Zero)
54.  Ania Fortuna Somesyuru Crowzenbruhi -(Asura Cryin')
53. Jiritsu Shikou Kotei Hodai -(Assassination Classroom)
52. Lilliane Acacia Corazon Whittington-Schultz -(Allison and Lillia)
51. Reinhard von Lohengramm -(Legend of the Galactic Heroes)
50. Shigekuni Genryusai Yamamoto -(Bleach)
49. Kaiser de Emperana Beelzebub IV -(Beelzebub)
48. Theophratus Bombastus Van Hohenheim -(Full Metal Alchemist Brotherhood)
47. Elizabeth Ethel Cordelia Middleford -(Black Butler)
46. Touka Kirishima -(Tokyo Ghoul)
45. Antonio Ferrnandez Corriedo -(Hetalia Axis Powers)
44. Father O'MalleyO'ConnelO'CarrollO'ReillyO'BrianO'Sullivan -(Hellsing Ultimate Abridged)
43. Baron Humbert von Gikkingen -(The Cat Returns)
42. Astale Ei Daemonia Eucharistia Aram -(Meru Puri)
41. Shizuka Hiratsuka -(My Teen Romantic Comedy SNAFU)
40. Ritsu Kageyama -(Mob Psycho 100)
39. Princess Usagi Small Lady Serenity Tsukino -(Sailor Moon)
38. Angelina Grand Maniel Chocola Julliangeli -(Jewelpet Tinkle)
37. Hippo Team DE Strumgeschutz III Ausf. F -(Girls Und Panzer)
36. René Tamaki Richard Grantaine Suou -(Ouran High School Host Club)
35. Catherine Grand Maniel Chocola Julliangeli -(Jewelpet Tinkle)
34. Shinobu: Kiss-Shot Acerola-Orion Heart-Under-Blade -(Monogatari Series)
33. Gintoki Sakata -(Gintama)
32. Nicholas Dokonokuminomonjawaresumakinishiteshizumetarokakora Wolfwood -(Trigun)
31. Montmorency Margarita la Fere de Montmorency -(The Familiar of Zero)
30. Wilhelmin Braunschweig Ingenohl Friedeburg -(Hai-Furi)
29. Kim Nicholas Fidel Muammar Tikriti Adolf de Komachi -(Nurse Witch Komugi)
28. Toko Fukawa(Genocide Jack) -(Danganronpa: Trigger Happy Havoc)
27. Constanze Amalie von Braunschbank Albrechtsberger -(Little Witch Academia)
26. Evangeline Athanasia Katherine Macdowell -(Negima! Magister Negi Magi) 
25. Ryunosuke Akutagawa -(Bungo Stray Dogs)
24. Julis Alexia Marie Florentia Renate von Riessfelt -(The Asterisk War)
23. Akira Iwakiyama Yukisato Shirona no Gojyuuroku Shi -(Kemono Jihen)
22. Sosuke Aizen -(Bleach)
21. Christine Fortuna Somesheru Miku Crowzenbruhi -(Asura Cryin')
20. Prince Vlad III of Wallachia, Vlad Tepes Dracula -(Hellsing)
19. Chika Fujiwara -(Kaguya sama: Love is War)
18. Sola-Ui Nuada-Re Sophia-Ri El-Melloi -(Fate/Zero)
17. Sadao Maou -(The Devil is a Part-Timer!)
16. Edward Wong Hau Pepelu Tivrusky IV (Ed) -(Cowboy Bebop)
15. Fyodor Dostoevsky -(Bungo Stray Dogs)
14. Kotarou Hill Mountain Williams Harrison Jagasatake James Shiroyama -(Gambling Emperor Legend Zero)
13. Dragul Nol Henrius Govius Menudias Partenuvonomias Dumid Os Kartanon -(Magi: Labryinth of Magic)
12. Super Delicious Yuusei Golden Special Reserve Gorgeous Aftercare Kit #28 -(Urusei Yatsura)
11. Jugemu Jugemu Gokō-no surikire Kaijarisuigyo-no Suigyōmatsu Unraimatsu Fūraimatsu Kuunerutokoro-ni Sumutokoro Yaburakōji-no burakōji Paipopaipo Paipo-no-shūringan Shūringan-no Gūrindai Gūrindai-no Ponpokopī-no Ponpokonā-no Chōkyūmei-no Chōsuke -(Shouwa Genroku Rakugo Shinjuu)
10. 19th Lord of Uranos' Kingdom's Tempest Domain, Drossel Juno Vierzehntens Heizregister Fürstin von Flügel -(Fireball)
9. Rukia Kuchiki -(Bleach)
8. Princess Eco Aurora-Christa Pendragon Lena Anherusu-Ilya Roransu Liliane-Muriel-Octavia-Robertine de la Rosa Resuperansu van de  Compostela Avalon -(The Dragonar Academy)
7. Kyouko Kirigiri -(Danganronpa:The Animation)
6. Megumi Tadokoro -(Food Wars)
5. Percival Ramtee Gregory Nicolai Jaques Scozer Leonardo Gabriel Socrates Ming Victor Nostradomus Alistair Predisha Vladimir Stiegler Rasputin Boromir Walla Walla Shadiga Alexander Oliver Abalard Arnesto Zippy Zappy Angel Eyes -(Full Metal Alchemist Brotherhood)
4. Trigun:Valentinez Alkalinella Xifax Sicidabohertz Gombigobilla Blue Stradivari Talentrent Pierre Andri Charton-Haymoss Ivanovici Baldeus George Doitzel Kaiser III -(Trigun)
3. Russel Daniel Paul Blake Joseph Fallon Eric Fred Orson Trevor Richard Charlton Christopher Benedict Garfield Polyeurothane Nicholas Roderick Theodore Steve Michael Alvin Carter Bryce Jeffery Marigold Peter Ethan Aaron Papa William Nathaniel Orville Chuck Slippy Slappy Zippy Zappy Angel Eyes -(Full Metal Alchemist Brotherhood)
2. Jugem-Jugem Shit-Tossing The Life Of Shin-Chan's Two-Day-Old Underwear Balmung Fezalion Isaac Schneider 1/3 True Love 2/3 Hangnail Anxiety Betrayal Knows My Name Or Does It Really Ignore Calls Squid Dogfish Halibut Trout-Cod Dogfish This Is A Different Dogfish I'm Talking About The Dogfish Shark Kaluga Angler Ray Yuuteimiyaoukimukou pepepepepepepepe Runny Diarrhea -(Gintama)
1. Yamagami Lucy Kimiko Akie Airi Shiori Rinne Yoshiho Chihoko Ayano Fumika Chitose Sanae Mikiko Ichika Yukino Reina Eri Ai Tamiko Chikage Emilia Julia Shizue Erina Chisa Yumeka Natsuki Ranran Rieko Setsuri Chikako Azumi Marina Hideko Chiaki Misaki Naomi Campbell Miku Yuka Masako Sachiko Nana Mutsumi Haruka Yuna Shimako Yukie Rin Sakura Kanna Wakana Hazuki Honami Ruri Mihane Momoka Himari Nozomi Futaba Mayuyu -(Servant x Service)
Although some of these names might sound absurd, the 2nd name is the name of a Gorilla in Gintama. And the longest anime character's name goes to Lucy Yamagami from Servant x Service.
Although she doesn't reveal her full name in the series, we get to know this in the Drama CD crossover with Working!! The 5th and the 3rd names are the names of Scar and King Bradley, in the English dub version of an omake in the series.
This marks the end of our article on the longest anime character names. Hope you have a fun read, going through all of these names. Click here, to read some of our other interesting posts.
---
Do small things with great love.
Follow us on Twitter for more post updates.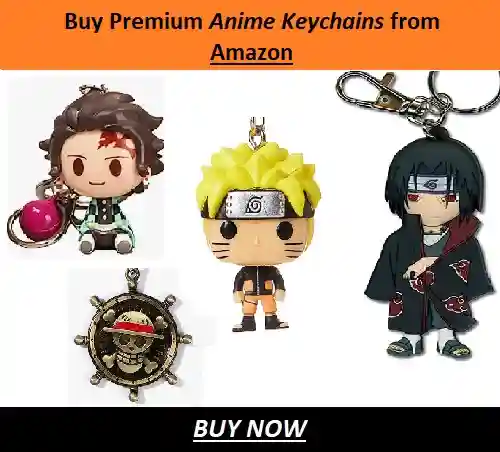 Also Read: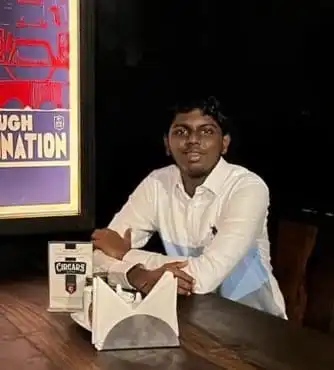 Eswar Keshav is an ardent anime fan for more than a decade. Along with this, he also has been following anime and manga updates for years. He is also enthusiastic and passionate when it comes to writing about his favorite things. Combining his love for writing and his love for anime and manga, his articles speak of his love for the genre.