Last updated on May 9th, 2022 at 12:29 pm
Finally, after a week's break, we are back with the spoilers of One Piece Chapter 1048. Thanks to many Korean fans for surfacing the spoilers of the next chapter this soon. The next chapter is going to be an exciting one. Now, the battle is at its conclusion, and Luffy's last attack will decide the fate of the Wano Kuni.
The previous chapter showed some of the exciting panels. The first is, Kaido vs. Luffy fight, where Kaido still has the upper hand. Then, Orochi's transformation.
Even fans are now commenting to eliminate him with their own hands after reviving so much time. Presently Orochi is burning to death, but he has decided to take Hiyori with him. So, who will save Hiyori?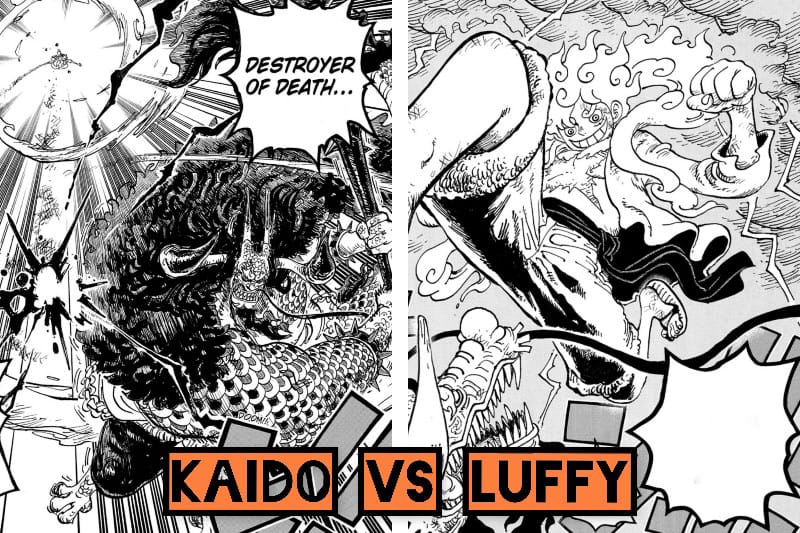 Additionally, in the last panel, Luffy has blown his strongest punch ever, which is even larger than the whole Onigashima island. He is planning to take down Kaido with his punch.
Presently, it's up to Momonosuke to overcome his fear and drag Onigashima so that Luffy will launch his attack on Kaido. Now, what will happen in the next chapter? Let's discuss.
One Piece Chapter 1048 Spoilers & Raw Scans
The spoilers of One Piece Chapter 1048 have surfaced now. Currently, only brief spoilers are there, but we will update this post once we get the complete translation of the next chapter. We will see the continuation of Kaido and Luffy's fight.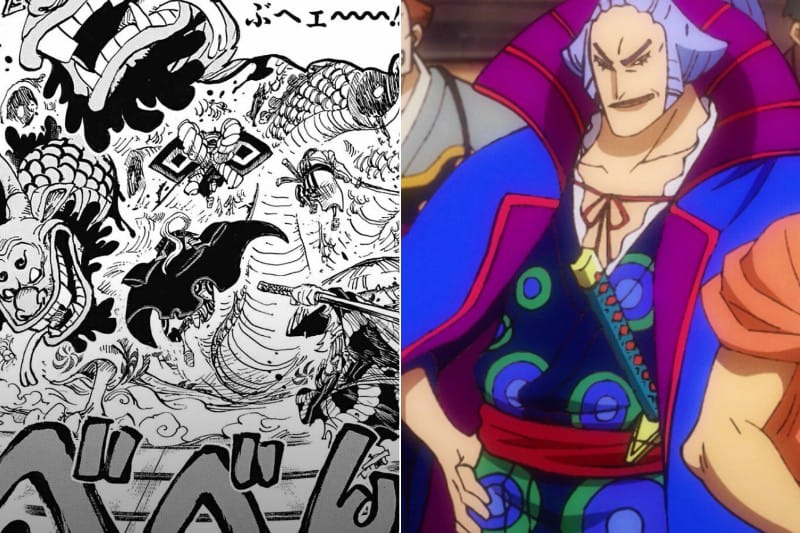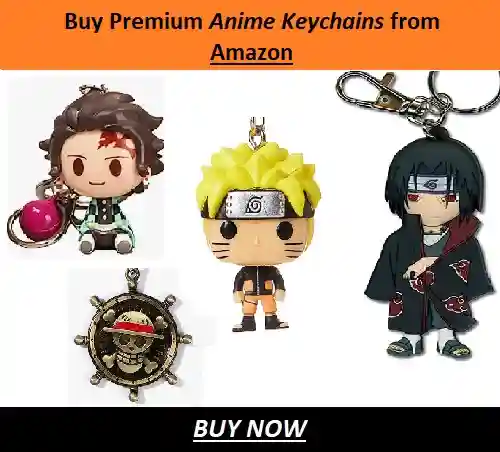 The chapter will begin with the cover page that unveils the intruders.
It seems like many fans predicted right. The intruders are Ichiji and Reiju, who has come to save Niji

and

Yonji

.
After that, we will see a flashback how Kaido, Orochi and Beast Pirates annihilated the Wano Kuni after eliminating Oden.
Momonosuke will overcome his fear and try to create more flame clouds.
He will succeed in dragging the Onigashima away from the fight.
We will see a good conversation between Luffy and Kaido. Luffy will launch his strongest punch, "Moneky God Gun," and in return, Kaido will attack "Flaming Bagua.

"
Kaido will tell Luffy that Flaming Bagua will melt your right hand, and Luffy will respond that he knows Ryu and will attack without touching you.
On the other hand, Denjiro will come to save Hiyori and will cut down Orochi's head. Maybe this time, Orochi will definitely perish.
In the end, Luffy and Kaido will clash, and Luffy will pound his strongest punch on Kaido.
Here's the summary of the next chapter. Below, we have attached the full explanation. We will update additional information throughout the week. The raw scans will surface in the next 3-4 days.
Finally, the raw scans of One Piece Chapter 1048 is out. To read raw scans, kindly proceed here. 
---
Must Read- One Piece Sun God Nika | All Gods in One Piece (Skypiea Arc Theory) | 2022
---
One Piece Chapter 1048 Release Date-
One Piece Chapter 1048 will release this week on May 8, 2022, i.e., on Sunday. This chapter will conclude who will win the Wano battle. Also, the unofficial chapter will surface two days prior to the official release date.
---
Where to read One Piece Chapter 1048?
Fans can read One Piece Chapter 1048 officially on Viz Media and Mangaplus Shueisha on May 8, 2022. We will be back with another One Piece post. Till then, stay tuned with us and read other related articles mentioned below.
Image Source: Mangaplus Shueisha
---
Do small things with great love.
Follow us on Twitter for more post-updates. 
Also Read–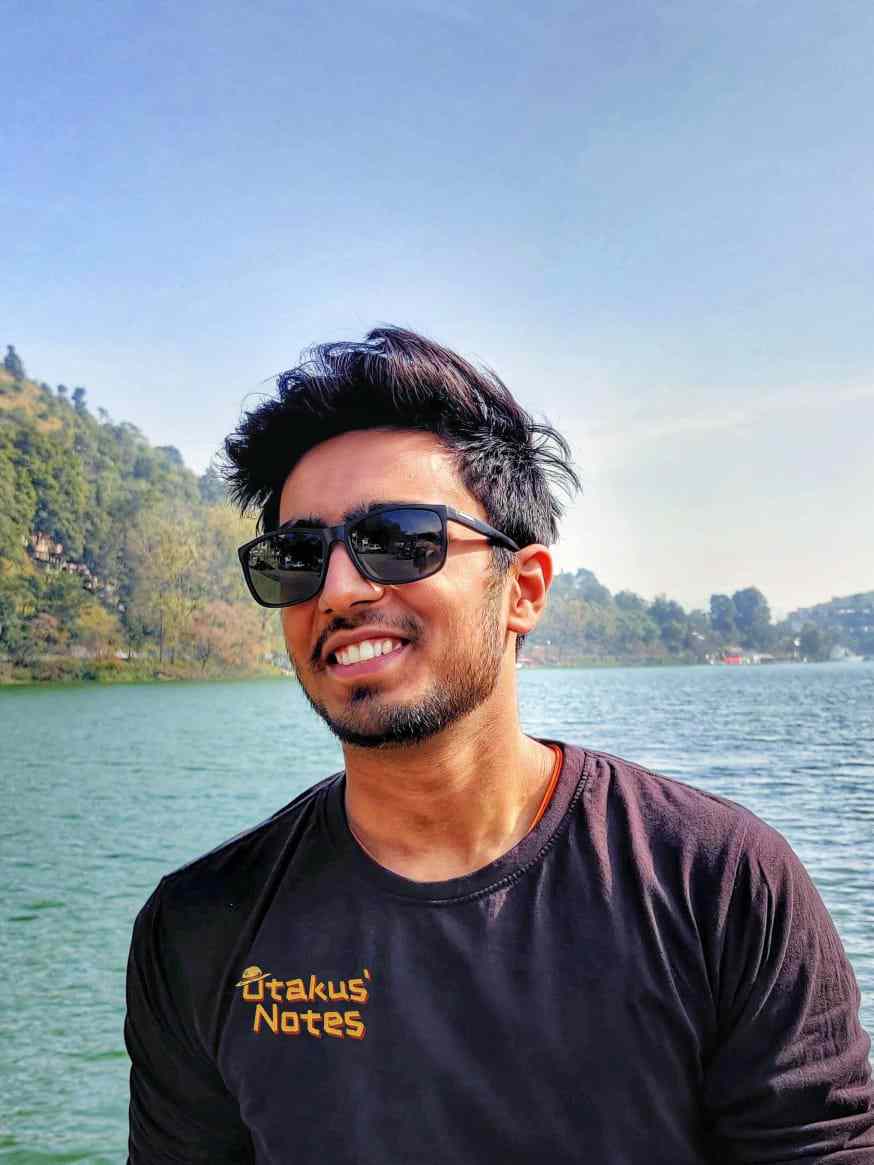 Engineering edified me dreams' propelling. And being an Otaku, a superlative dream of mine engulfs experiencing anime to its deepest quintessence and inditing my perspective towards it. Ultimately, anime blogging carved a path towards my desire and made me stand up to you.