Last updated on May 14th, 2022 at 10:01 pm
This post is updated based on new information on One Piece Chapter 1049 Spoilers.
The last chapter of One Piece unveiled the intruders on Whole Cake Island. It seems like Ichiji and Reiju have arrived at Chocolat Town to save their brothers. Maybe we will see Cracker in action once again against Germa.
Back to the chapter, Luffy has pounded his strongest punch, Bajrang Gun, and in response, Kaido has attacked Rising Dragon Flame Bagua, in which his whole dragon body is burning and melting the surroundings.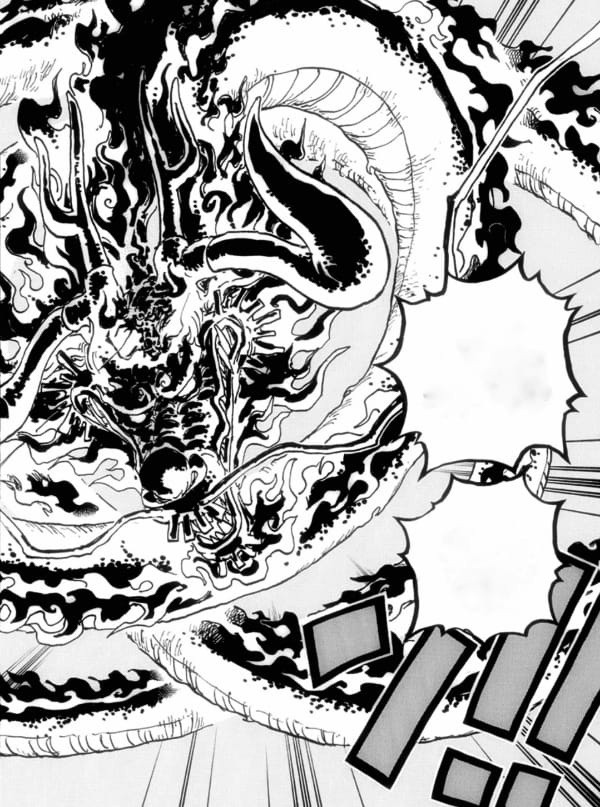 It's a one-on-one clash where the strongest one wins the Onigashima battle. Also, the last chapter revealed the happenings just after Oden's death. Kaido and the Beast Pirates captured the Wano Kuni and annihilated all the samurais.
In addition, One Piece Chapter 1048 showed that Denjiro lastly eliminated Orochi by cutting down his last head, saving Hiyori from him. Now, the only character remaining is Kaido, and One Piece Chapter 1049 will finally conclude with the winner of the battle. So, what will happen in the next chapter? Let's discuss.
One Piece Chapter 1049 Spoilers & Raw Scans
Finally, the confirmed spoilers of One Piece Chapter 1049 are out. This chapter is going to be the most exciting one. The title of the chapter is "The world we should aspire to."
On the cover page, we will see someone burned Niji and Yonji's book. It seems like Germa knows how to break free from the book. They will use the same technique that Jinbe used to save Nami.
The chapter will begin with Kaido's flashback. The series will reveal his childhood times in the Vodka Kingdom, where a few years later, he met Whitebeard, who told him that Rocks desired to meet him.
In the present scenario, Raizo's water will leave the castle, resulting in the disappearance of Momonosuke's flame clouds. But he will manage to make new ones.
Luffy will say to Kaido that he will create a world where none of his friends would starve, and then he will hit Kaido with his Ryou covered massive

punch.
Kaido will fall straight to the Flower Capital in front of everyone.
Before collapsing, Kaido asks Luffy what kind of world he would be able to make? Luffy will reply where his friends can eat to their heart's content.
In the meantime, we will see another flashback where Kaido tells King that Joy Boy will be the man who can defeat him.
Here's the summary of the next chapter. We will update this post once we get the raw scans or the full chapter's translation.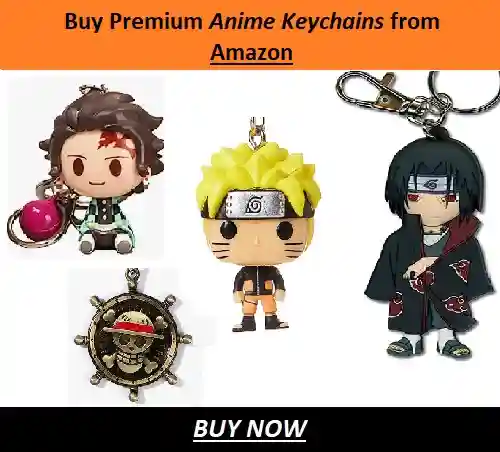 Here's we have attached the raw scans of One Piece Chapter 1049. 
---
Must Read- One Piece Sun God Nika | All Gods in One Piece (Skypiea Arc Theory) | 2022
---
Predictions-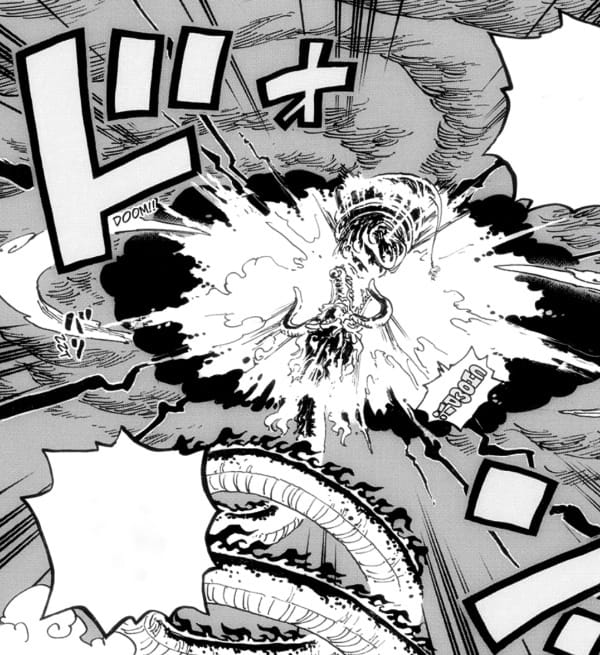 Many fans have predicted that in Chapter 1049, Luffy will defeat Kaido with his Bajrang Gun attack covered with Ryuo that Hyogoro taught him.
However, Kaido claimed that his Flame Dragon Torch form would definitely melt Luffy's right hand. Therefore, in our opinion, with the help of Ryuo, Luffy will take down Kaido, but for this attack, he has to pay with his hands. He will also be completely unconscious after landing this attack because of too much burning pain.
If this situation happens, then all the people of the Flower Capital will witness a fire-wrapped dragon falling from the sky. But now, here the question arises, will it be enough to end Kaido?
As we all know, after Oden's death, Kaido always desires to perish. The series has not unveiled the reason till now. Maybe the next will reveal this.
Also, what will happen after his defeat? How will Marines capture and take him to Impel Down? Or who will take Kaido's life? We all know that Luffy has not taken anyone's life.
All he does is defeat his opponent. But here, the opponent is on another level, and taking him down is not enough. Someone will have to end his life. So, who will do this?
---
One Piece Chapter 1049 Release Date-
One Piece Chapter 1049 will officially release on May 15, 2022, i.e., on Sunday. Since there is no break this week, we can expect the release unofficial chapter in the next 3-4 days. The next chapter will finally conclude this greatest fight.
---
Where to read One Piece Chapter 1049-
One Piece manga is officially available to read on Viz Media. The latest chapters of the manga are available to read without any cost. The schedule and release date of the chapters are also announced there.
Therefore, we advise you to follow the manga there to not miss out on new releases. Chapter 1049 will release this Sunday on Viz Media.
We will be back with more spoiler articles containing information about the latest chapters of various other manga and anime. Till then, stay tuned with us and read the articles below.
---
Do small things with great love.
Follow us on Twitter for more post-updates. 
Also Read–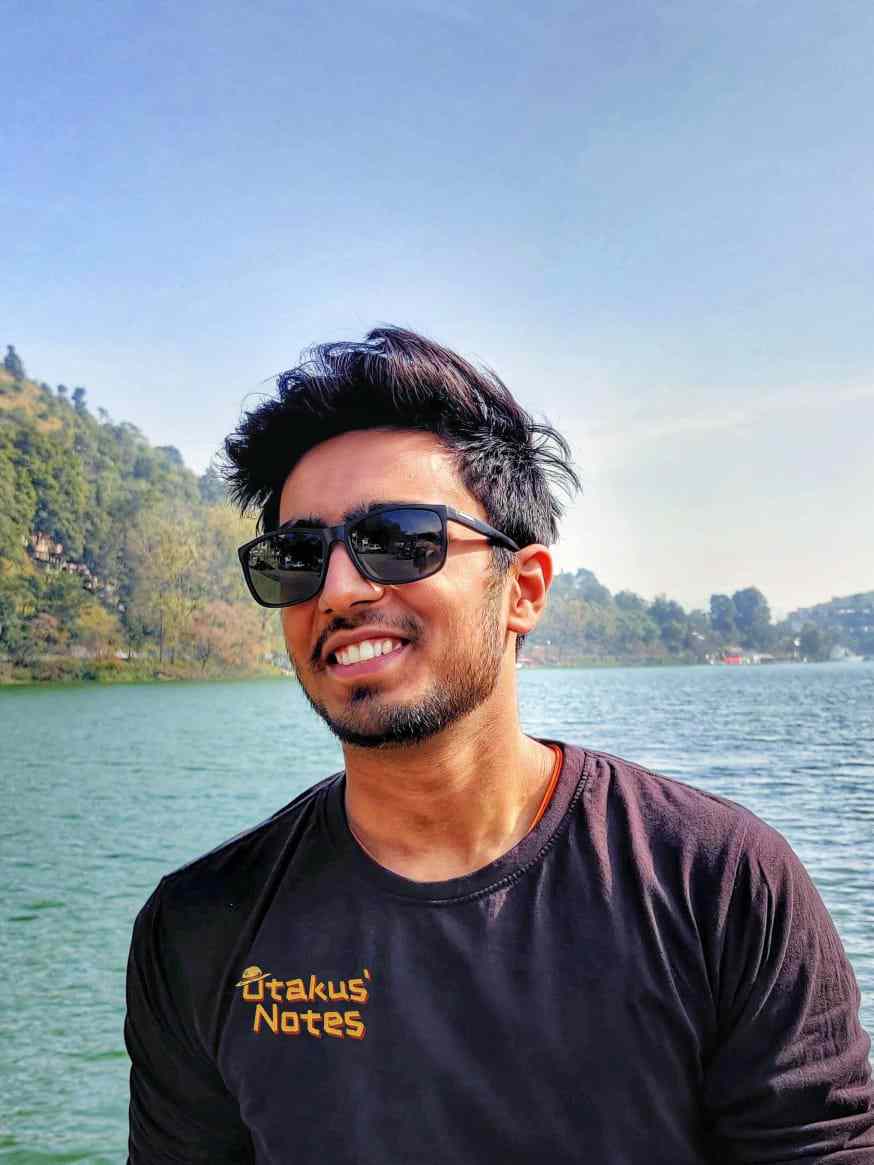 Engineering edified me dreams' propelling. And being an Otaku, a superlative dream of mine engulfs experiencing anime to its deepest quintessence and inditing my perspective towards it. Ultimately, anime blogging carved a path towards my desire and made me stand up to you.