Last updated on May 30th, 2023 at 12:05 pm
The last chapter of One Piece ended on such a high note that fans have been left eagerly waiting for the next chapter. That's why we're back with One Piece Chapter 1085 predictions and release date to soothe your One Piece craving as you wait for the next chapter.
The last chapter of One Piece showed the Revolutionary Army and Jewelry Bonney trying to save Kuma from the clutches of the Celestial Dragons on Mary Geoise. The infernal St. Charlos has kidnapped Shirahoshi. Her kidnapping and torture are stopped by her brothers, Rebecca, Leo, and Sai. Leo and Sai jointly attack Charlos and lethally injure him.
Elsewhere in the throne room, Nefertari Cobra is speaking with the Five Elders. He reveals how the Celestial Dragons and the World Government came to be, and of Queen Nefertari Lily, who was to return back to Alabasta instead of becoming a Celestial Dragon herself.
As Cobra asks the Five Elders about "D", Im enters the throne room and sits on the empty throne.
One Piece Chapter 1085 Spoilers-Prediction
With all the new and explosive information that the last chapter revealed, we can expect to see the continuation of them.
One Piece Chapter 1085 can show Shirahoshi and the others fleeing from the scene after Sai and Leo attacked and injured St. Charlos. After such a crime, an admiral is expected to appear at any moment.
There is also Morley, trying to bring Kuma back. It'll be interesting to see whether Kuma is still under the control of the Celestial Dragons and will attack his own allies.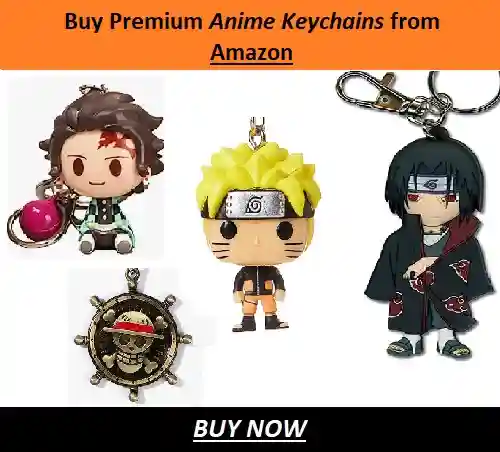 But the most exciting thing One Piece Chapter 1085 can bring is Im's conversation with Cobra.
It's shocking that he/she comes out in the presence of Cobra and even mutters Nefertari Lily's name. His/Her connection to the World Government and the Celestial Dragons can get clearer in the next chapter.
We can also get to know more about Queen Lily in Chapter 1085.
---
One Piece Chapter 1085 Theories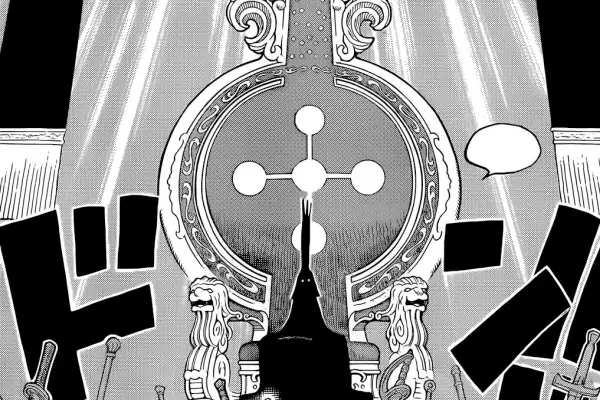 The last chapter of One Piece not only gave us a glimpse of the history behind the World Government but also encouraged numerous theories from fans. The chapter explained how 800 years prior to the current timeline, twenty kings from twenty different countries came together to form the World Government. 
The members of the royal families of those countries moved to Mary Geoise, and eventually came to be known as the Celestial Dragons. To avoid starting a war between them, the kings all agreed to leave the throne on Mary Geoise empty to signify that there was no one ruler among them. They all placed a weapon of their choice in front of the throne to show their solidarity in this matter.
However, only nineteen royal families moved to Mary Geoise and only nineteen weapons are there in front of the empty throne as Queen Nefertari Lily of Alabasta didn't become a Celestial Dragon. She was meant to return to her country, but she never did, and eventually her name was removed from history.
Now that we've come to know this tale, it raises several questions: who was Lily, why didn't she become a Celestial Dragon, what happened to her and why did Im call her name out of the blue? To answer these questions, there have been plenty of interesting fan theories. Here are some of them:
---
Who Is Nefertari Lily
As we've learned in the last chapter, Nefertari Lily of Alabasta was one of the twenty rulers who started the World Government, but she didn't become a Celestial Dragon. She's the reason why the Nefertari family still rules over Alabasta. It's believed that Lily chose not to become a Celestial Dragon, maybe because of the difference between their ideologies or maybe because she had some greater aspirations.
Some fans theorize that Lily chose not to offer a weapon to place in front of the empty throne because she wanted to be the one to sit on it. That is also why she didn't accept the position as a Celestial Dragon because she wanted to be greater than them.
Another section of fans believe that it was the corrupted mindsets of the other nineteen rulers that drove her from Mary Geoise. On her way back home, Lily escaped and eventually established an island of only women, leaving out all the corrupted men, and named it Amazon Lily. 
---
Relationship between Im and Nefertari Lily
However, the most believed theory about Lily is that she is actually Im, the person currently sitting on the empty throne and ruling over the world. There are a lot of hints for that being true. Im's gender has been a mystery to readers even since they were introduced in the series, which is unprecedented in One Piece.
Another hint that tips fans into this theory is the lone sword that can be seen behind Im in the Flower Room. Fans believe that it's the sword she didn't place before the empty throne. Not only that, Im's utterance of Lily's name strongly hints that there must've been some connection between them, and the two of them being the same person is as wild a theory as it is believable.
---
One Piece Chapter 1085 Release Date
Unfortunately for fans, One Piece is on a break for next week, so there will be no new chapter on the upcoming Sunday. Chapter 1085 of One Piece is scheduled to be released on Sunday, June 4, 2023. The time of the new chapter's release will vary for different time zones. Check out the time of release at your location from the schedule below:
Pacific Standard Time: 7 am, Sunday, June 4, 2023
Eastern Standard Time: 10 am, Sunday, June 4, 2023
Greenwich Mean Time: 3 pm, Sunday, June 4, 2023
Central European Time: 4 pm, Sunday, June 4, 2023
Indian Standard Time: 8.30 pm, Sunday, June 4, 2023
Philippine Standard Time: 11 pm, Sunday, June 4, 2023
Japanese Standard Time: 12 am, Monday, June 5, 2023
Australia Central Standard Time: 12.30 am, Monday, June 5, 2023
Those who read the manga online can find the official English translation of the chapter on Manga Plus and Viz Media, which are officially affiliated platforms of Shueisha, from June 4 onwards.
However, fans won't have to wait so long for the next chapter since the spoilers and raw scans of One Piece Chapter 1085 will drop very soon. Make sure to stay tuned with Otakus' Notes to not miss an update on One Piece.
---
Do small things with great love.
Follows us on Twitter for more updates.
Also Read
Anamika loves words and stories and putting them to pages. She also loves anime, manga, books, movies and everything fantasy. She has been a fan of anime since childhood and her admiration for it only grew with years. Her passion for writing is even more elevated by writing about the things she loves.