Last updated on May 15th, 2022 at 03:38 pm
One Piece is a Japanese manga series that started its serialization in Weekly Shonen Jump in 1997. It was created by Eiichiro Oda and has gained worldwide popularity since then. In One Piece, we follow along the journey of Monkey D.Luffy is set out in his exploration of the Grand Line and to become the Pirate King in the future.
The major thrill of One Piece is the complexity of its plots and the vast field of characters. Every incident in One Piece is connected to each other. Every small thing happening in each of the arcs goes on to affect what happens in the future arcs. This has provided the fans with some exciting arcs and one among such is the Impel Down Arc. 
Impel Down Arc: The Impel Down Arc follows the incidents right after the Amazon Lily Arc. It is the 21st arc in One Piece and also the third arc of the Summit War Saga. All of the events in this arc take place in the underwater prison Impel Down which is why the arc is names as such.
The arc starts with Luffy going to Impel Down to rescue his brother with the help of Boa Hancock. He sorted his priorities out and decided that he needs to put a hold on finding his cry and rescue Ace first. In this article, we are going to rank the top 20 strongest characters that we encountered in the Impel Down Arc.
Top 20 Strongest Characters in Impel Down Arc Ranked –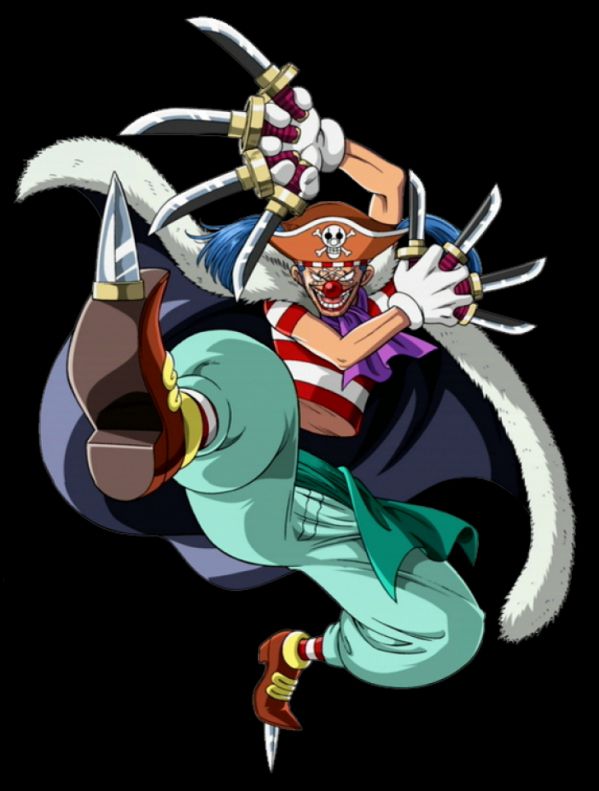 Buggy is one of the villains to be introduced in the initial parts of the series. He leads the Buggy Pirates and helped Luffy in breaking into the initial levels of Impel Down. Buggy assisted Luffy with the power of his Bara Bara no Mi that allowed him to detach parts of his body and control them telekinetically. He gained massive prominence in this arc after freeing hundreds of powerful prisoners who joined him after knowing he used to be once associated with the Roger Pirates.
---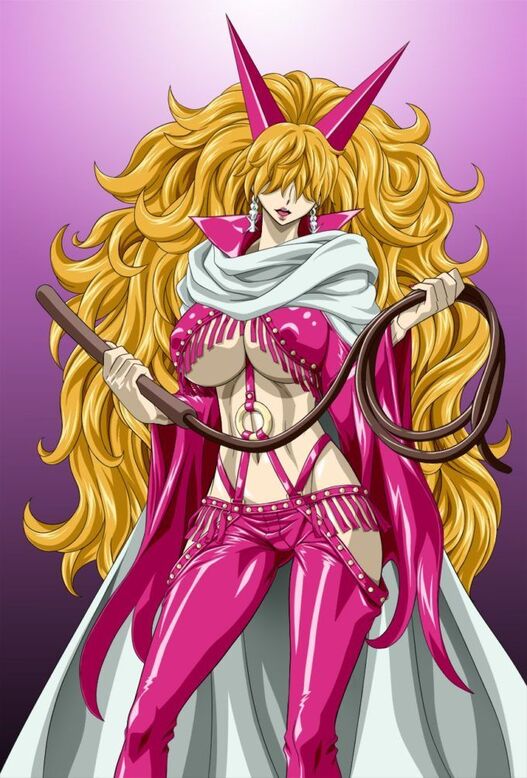 Sadi works as one of the chief guards of Impel Down and was one of the main antagonists in the Impel Down Arc. She commanded the four Jailer Beasts Minotaurus, Minorhinoceros, Minokoala, Minozebra, and Minochihuahua who wreaked havoc and caused Luffy and his allies quite a problem. She is stronger than all of those beasts combined which is why she can put her authority over them. While fighting his Ivankov she showed her great dodging capabilities and was also able to be at par with the Okama's speed.
---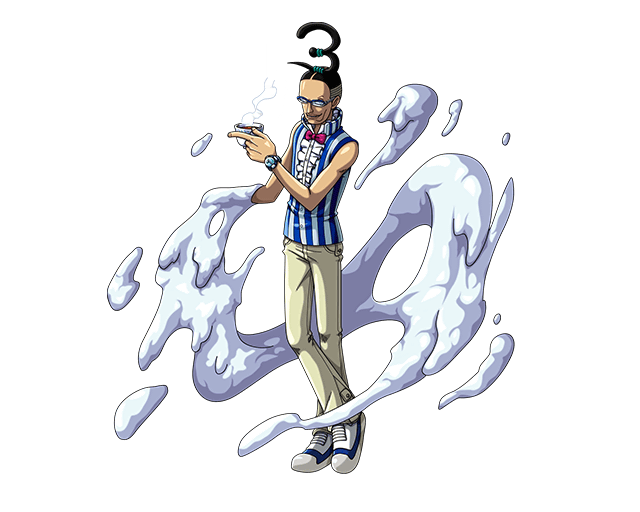 Mr. 3 also known as Galdino who joined as an ally of Luffy in the Impel Down Arc. He used to work as an agent of Baroque Works and joined the Buggy Pirates after escaping from Impel Down. Galdino assisted Luffy with his Doru Doru no Mi that grants him the power to create and control candle wax. He used this power as a shield to protect himself along with the other prisoners in Impel Down from the poison of Magellan.
---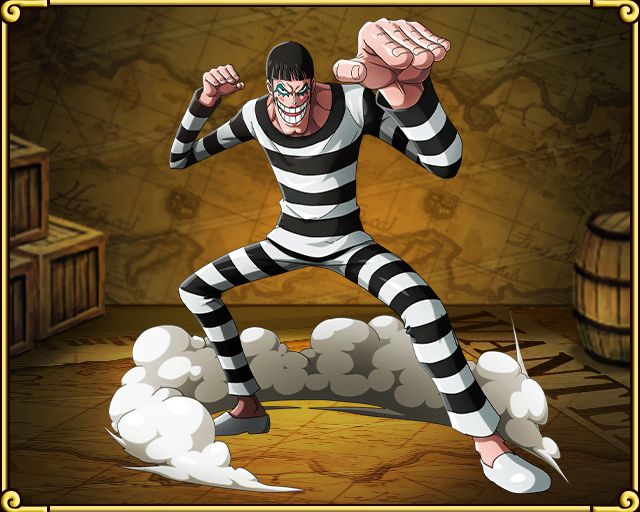 Mr. 2 who goes by the name of Bentham was the main ally of Luffy during the Impel Down Arc accompanying him to almost every level. His Mane Mane no Mi which allowed him to transform his physical looks into anyone whose face he had touched made him an important ally for Luffy. In level 2 he was quick enough to knock out the Sphinx while in level 3 he endured the high temperatures without so much as breaking a sweat. In addition to these, he continuously dragged Luffy in a sleigh in level 5 and also survived a battle with Magellan.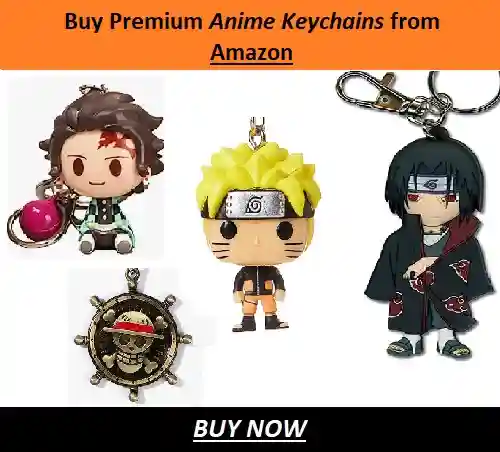 ---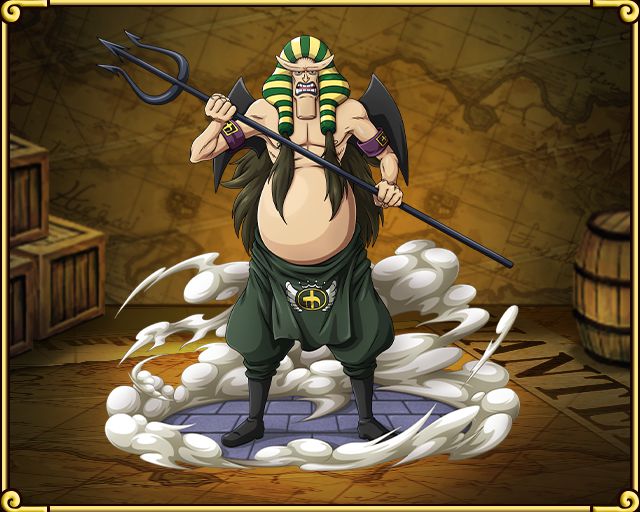 Hannyabal acts as the warden of Impel Down and was the secondary antagonist next to Magellan in the Impel Down Arc. He was one of the most powerful enemies that Luffy and others faced in this arc. We got to witness his strength when he defeated both Buggy and Mr. 3 without taking much damage himself. He even seemed unscathed after taking a direct hit from one of Buggy's Muggy Ball. He is also resistant to extreme temperatures as he was easily able to walk through Freezing Hell in level 5 and scorching heat in level 4.
---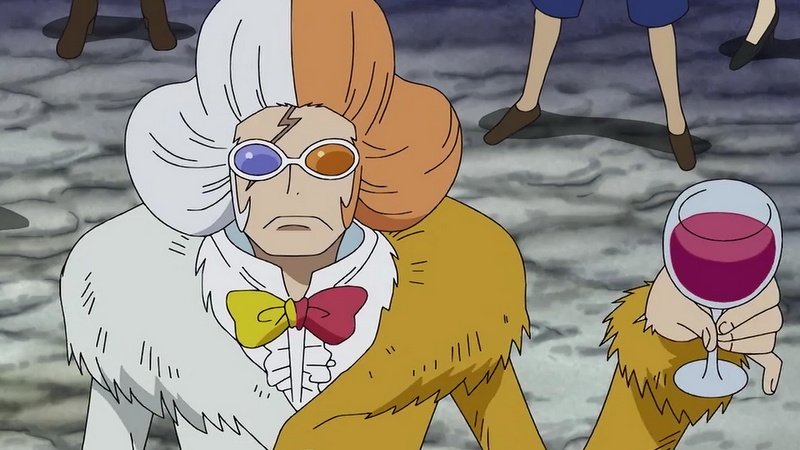 Inazuma serves as a Newkama and deputy commander in the Revolutionary Army led by Emporio Ivankov. Inazuma's devil fruit Choki Choki no Mi allowed him to modify any part of his body into a pair of scissors and cut through anything as if it were made of paper. This ability of him proved handy in level 6 of Impel Down when he cut the floor and flipped it like paper, laying it on the staircase to prevent sleeping gas from entering their area.
---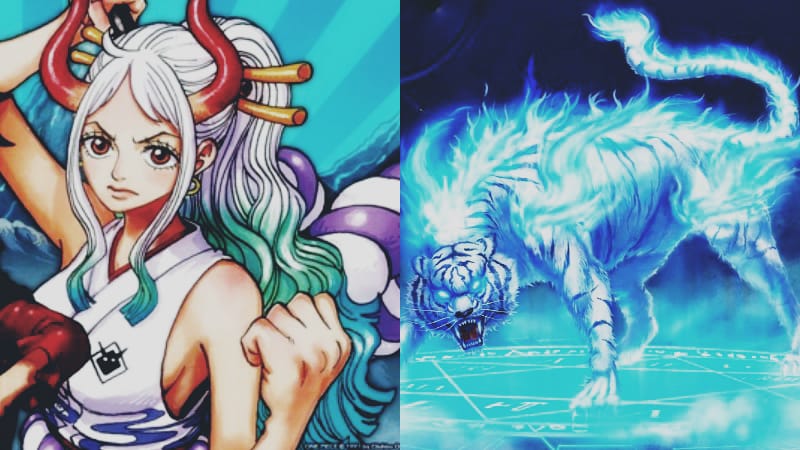 Must Read – One Piece: Has Kaido's Azure Dragon Unfolded the Biggest Enigma About Mythical Zoan Users? (Theory)
---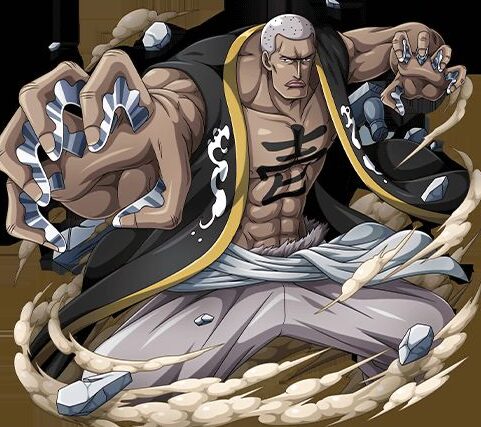 Mr. 1 who goes by the name of Daz Bonez was a former officer of the Baroque Works who managed to escape from prison during the Impel Down Arc. His devil fruit Supa Supa no Mi granted him the ability to modify any part of his body and turn them into sharp steel blades. He specialized in slashing attacks which proved quite handy in their escape from Impel Down. He even took down a battleship full of marines with the help of Crocodile at the end of the arc.
---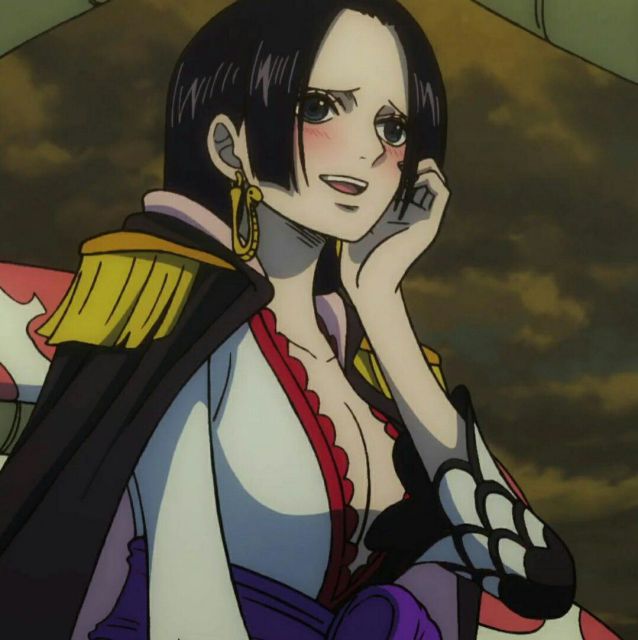 Boa Hancock was the first ally of Luffy in this arc and she helped Luffy in the initial stages to break into Impel Down. She leads the Kuja Pirates and was also the only female Warlord of the Sea. Her Devil Fruit Mero Mero no Mi grants her the power to turn people into stones while they are attracted to her. She hid Luffy inside her coat during a whole boat ride while sneaking him into Impel Down. She also managed to buy time for Luffy by creating a commotion in level 6 between the prisoners and Magellan.
---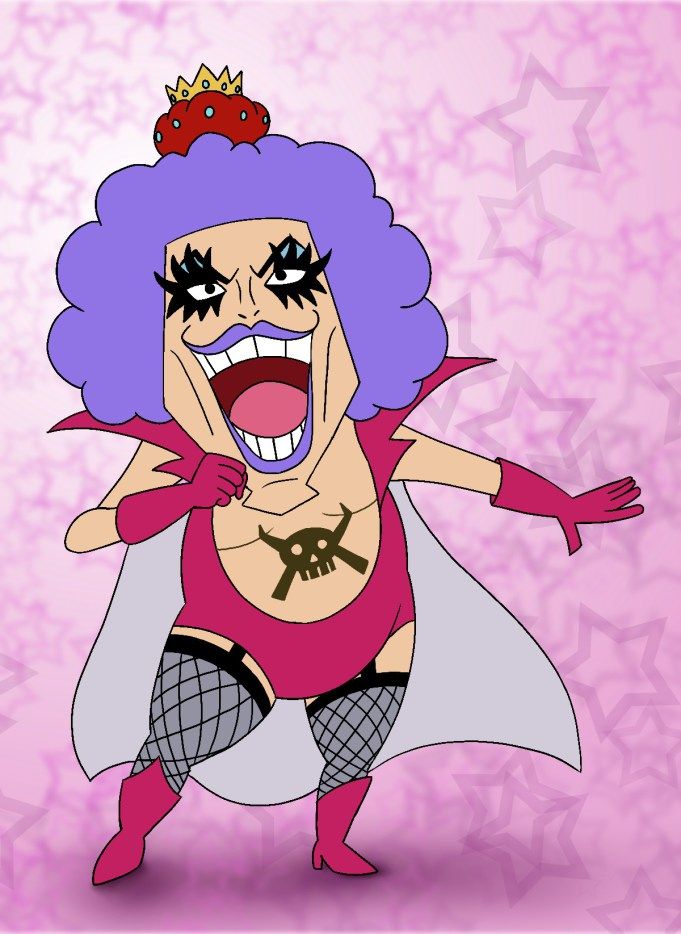 Ivankov serves as a commander of the Revolutionary Army which commands the G Army covering the whole of Grand Line. He was a prisoner in Level 5 and became Luffy's ally in this arc. His Devil Fruit Horu Horu no Mi granted him the ability to alter someone's body in any way he desires by injecting some special hormones. During this arc, he assisted Luffy as he scoured through all the levels and also managed to heavily injure Magellan with his martial art technique Newkama Kenpo.
---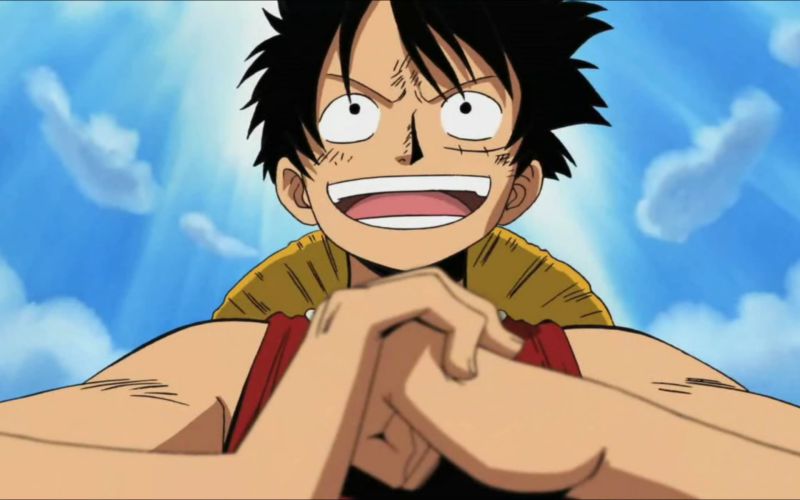 The main protagonist of this series Luffy came to Impel Down to save his brother, Ace. In the process, he made many allies and took on powerful enemies residing in the prison. His Devil Fruit Gomu Gomu no Mi turned his whole body into rubber allowing him to take on the likes of Magellan who was the main antagonist of this arc. At the later stages of the arc, Luffy also clashed with Blackbeard and was able to put up with him for a long period.
---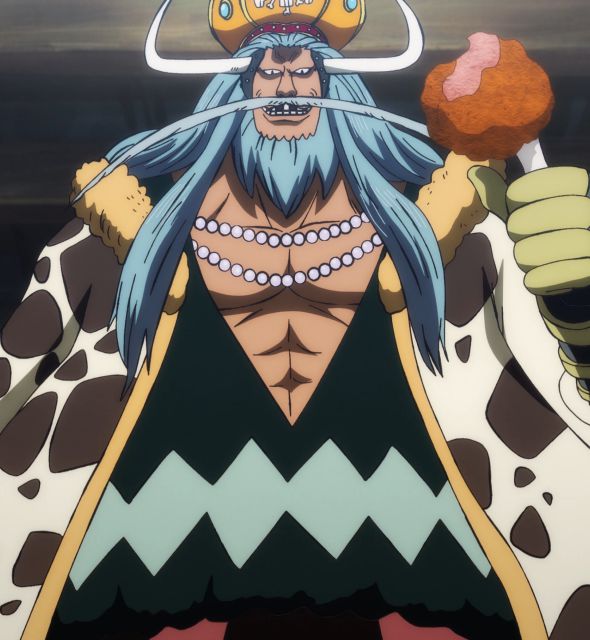 Avalo Pizarro nickname the "Corrupt King" was one of the prisoners in Level 6 of Impel Down. He had committed such heinous misdeeds that his name had to be erased from history. He was freed by Blackbeard when he invaded Impel Down and he took him on his crew. We are still yet to know Avalo's exact powers which is why he is down on this ranking. However, one thing is certain that he was powerful enough to be imprisoned in Level 6 of Impel Down.
---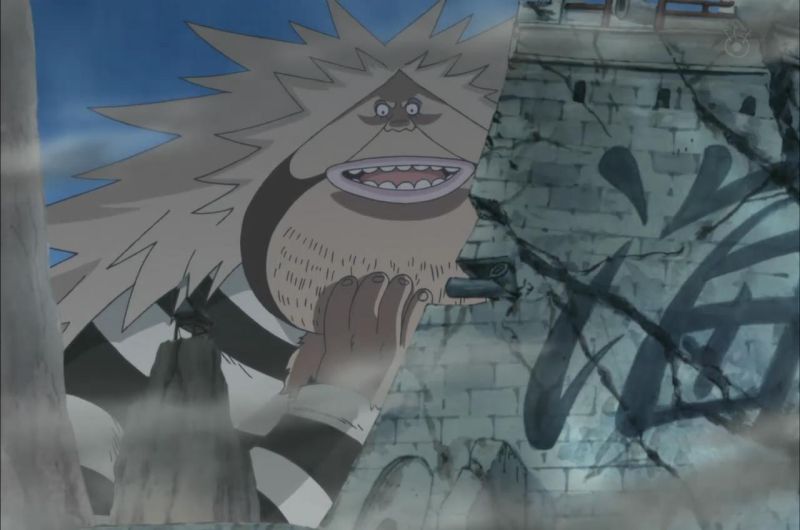 Sanjuan Wolf was also a level 6 prisoner in Impel Down who was rescued and recruited by Blackbeard. He was nicknamed "Colossal Battleship" due to his size and was one of the legendary criminals to be given a life sentence. Although his complete abilities are not revealed yet we know his Devil Fruit had made him into a giant of humongous size, standing tall over the tallest known beings.
---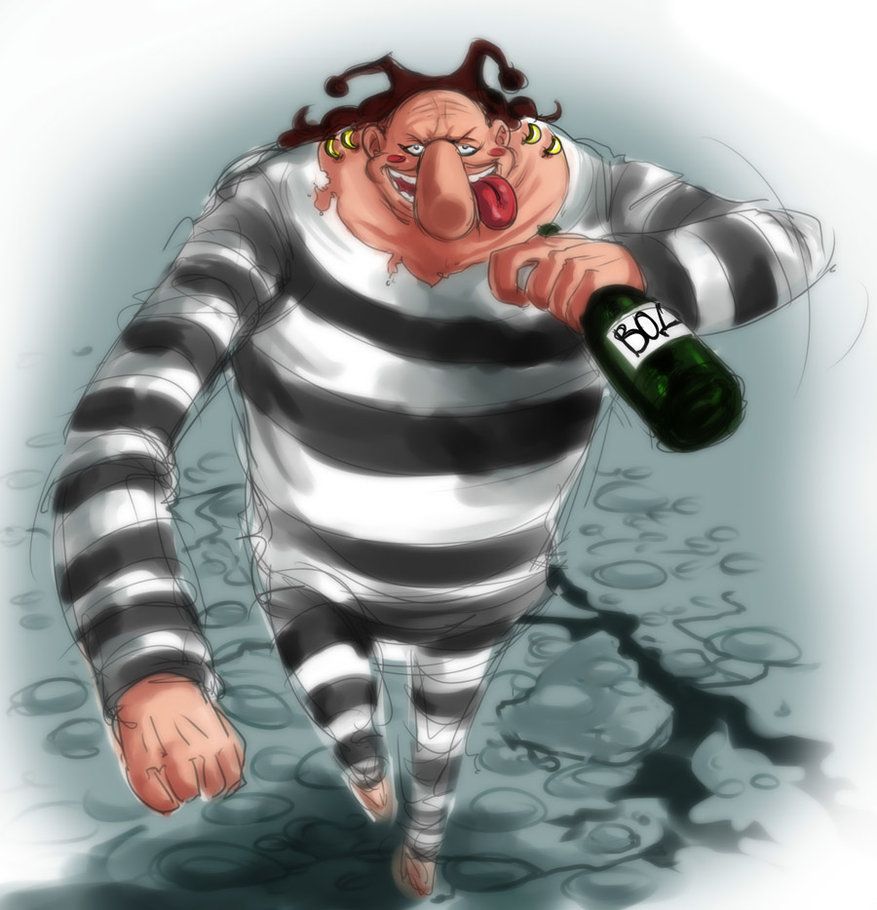 Vasco was the 3rd of the four prisoners freed and taken on the crew by Blackbeard from Impel Down. Vasco was nicknamed "Heavy Drinker" due to his obsessive drinking habit. As his fellow prisoners, his powers are not known yet. Although we know he has a hunger for blood as he was asking permission to eliminate all the marines present in the war.
---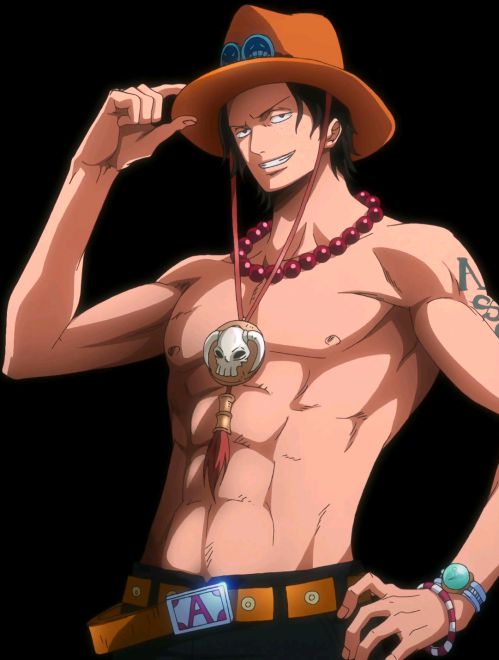 Ace was the central character around whom the Impel Down Arc revolved. He was captured by Blackbeard, sentenced to death by the Marines due to his lineage, and kept imprisoned in level 6 of Impel Down. He was nicknamed "Fire Fist Ace" due to his Flame-Flame Devil Fruit that granted him the ability to turn his whole body into the fire as well as manipulate and control it. His imprisonment set out a chain of events that had a huge impact on the later scenes of One Piece.
---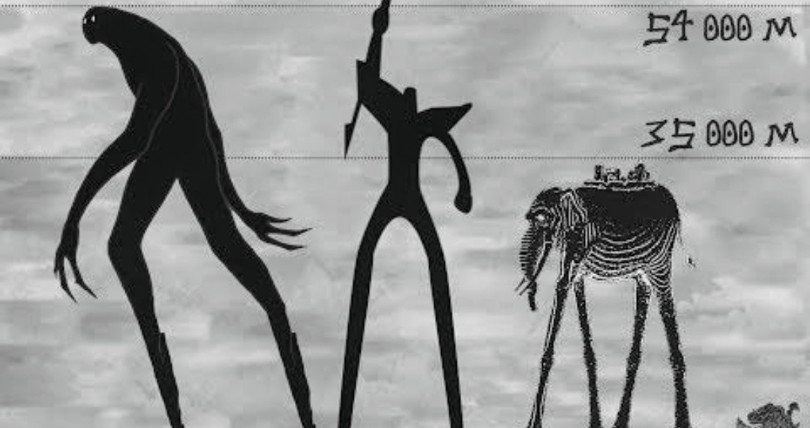 Must Read- Truth of Florian Triangle in One Piece
---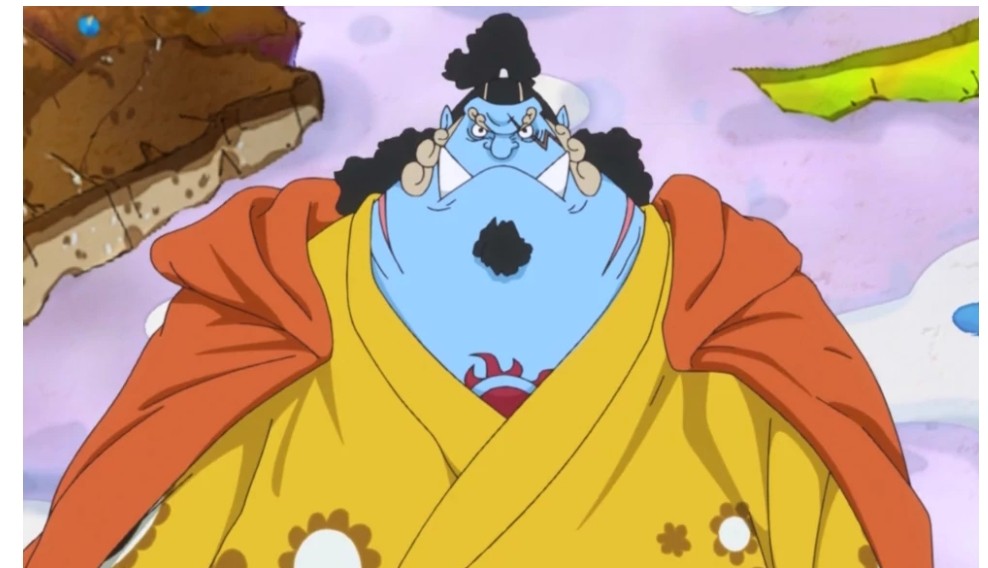 Jinbei was a former Warlord of the Sea who was imprisoned in the same level as Ace in Impel Down. He allied with Luffy during this arc and later went on to become a member of his Straw Hat Pirates. Jinbei possesses Busoshoku and Kenbunshoku Haki which ascertains the level of his power. His signature move is his Fish-Man karate. During the Impel Down Arc, he used a massive entrance door as a raft to carry Crocodile, Buggy, and Mr. 1 across the sea.
---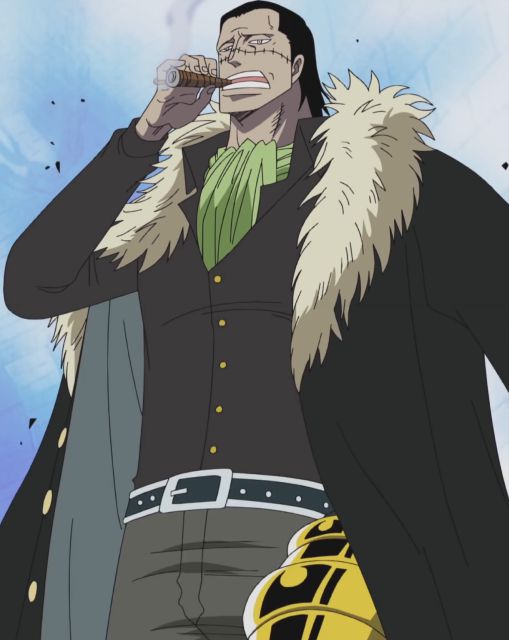 Crocodile also nicknamed "Desert King" was one of the major allies of Luffy in this arc. His threat level was reflected when we found he was imprisoned in level 6 of Impel Down. He was a former Warlord of the Sea and had the power of the Devil Fruit Suna Suna no Mi. It turned his whole body into the sand and allowed him to manipulate and control it at his will. He survived being baptized in boiling water and was also able to survive the temperatures of levels 3,4 and 5 easily.
---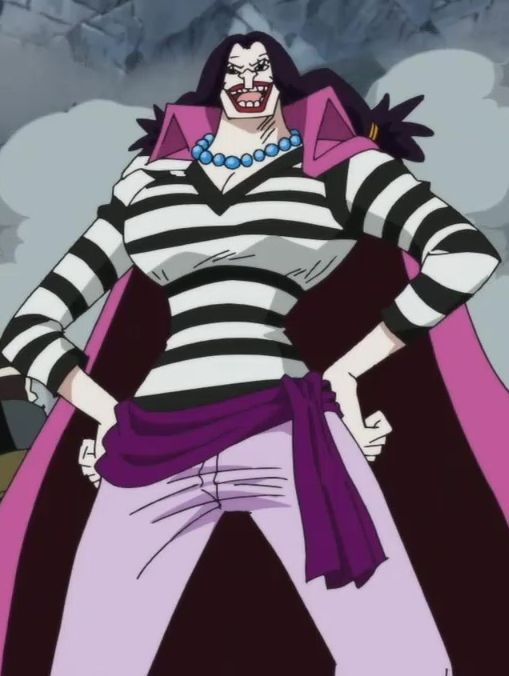 Catarina Devon, nicknamed the "Crescent Moon Hunter" was the last member of the four prisoners freed and recruited by Blackbeard from Impel Down. Among all the female pirates to be ever imprisoned in Impel Down, she was the most dangerous one. Her Devil Fruit was Inu Inu no Mi which granted her the power to transform herself into that of a nine-tailed fox. It also allowed her to change her appearance into the clones of people like the Mane Mane no Mi.
---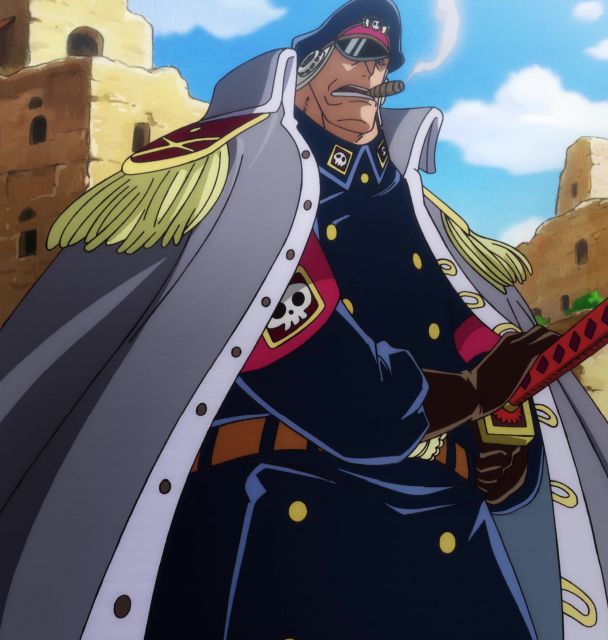 Shiryu was the former head jailer of Impel Down. He had to be imprisoned on level 6 death row due to his murderous violence against other prisoners. He tricked the guards by saying that he could assist them against Luffy and Blackbeard and got himself released. He betrayed them in the end as joined as one of the crewmates of the Blackbeard Pirates. His Devil Fruit Suke Suke no Mi grants him the power to turn himself along with anything he holds invisible. 
---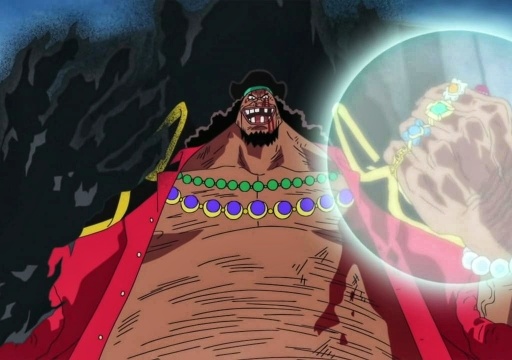 Marshall D. Teach also known as Blackbeard is one of the Four Emperors of the Sea. During the Impel Down Arc, he used the power of Yami Yami no Mi that he stole from Thatch after murdering him. It granted him the ability to not only produce and control darkness but also to transform his whole body into it. During this arc, he launched an attack on Impel Down and released all prisoners of Level 6. He made all of them fight amongst themselves and recruited the best four who managed to survive.
---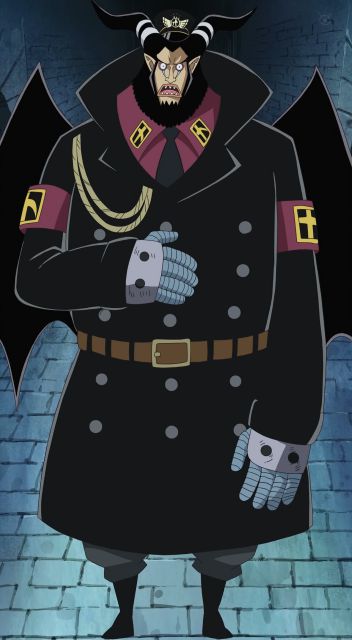 Magellan deserves the number 1 spot in this rankings. Not only was he the main antagonist of this arc he kept on fighting with his full might for an extended time. He was the most difficult opponent faced by Luffy in this arc. None of the other characters could match up to his proficiency in battles and his Devil Fruit Power. His Devil Fruit was Doku Doku no Mi which granted him the ability to create, control and manipulate poison. With this power, he pretty much dominated the whole of this arc safely performing his duty as the chief warden of Impel Down.
This concludes our ranking of the top 20 most powerful characters in the Impel Down Arc. Although it was a bit surprising to see Luffy not high up on the list, it was quite natural since he had not yet reached his full potential till then. Magellan and Blackbeard justified their top 2 spots with their overall assertive dominance on the arc while Shiryu and Crocodile were not too far behind in terms of power. The latest chapters of One Piece Manga can be read on the official website of Mangaplus Shueisha or Viz Media.
---
Follow us on Twitter for more post updates.
Also Read-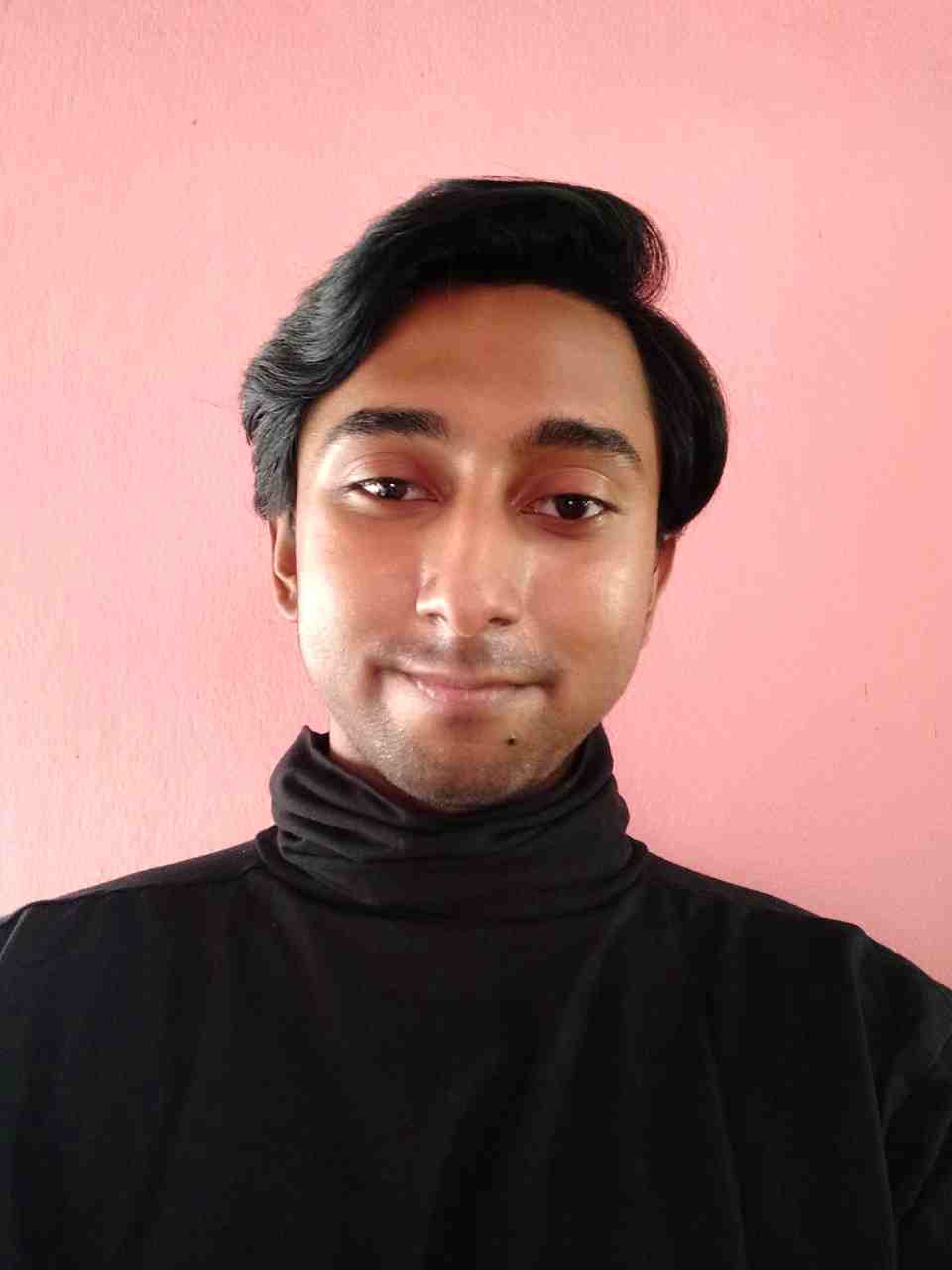 Life took a sudden turn for me when I finally decided to watch Kimi no nawa & Clannad. While both of them made me cry and introduced me to this vast world of anime. The Anime and Manga world is an escape for me from this complicated real world and serves as a relief. Being a content writer for OtakusNotes still feels like a dream and has been one of the best things to happen to me this year. It has been a productive distraction for me and I am loving every moment of it.